I have a great library of interesting 50th birthday gift ideas! This is a special birthday: when we turn 50, we've lived half a century! So you'll definitely need the perfect gift to help your recipient celebrate!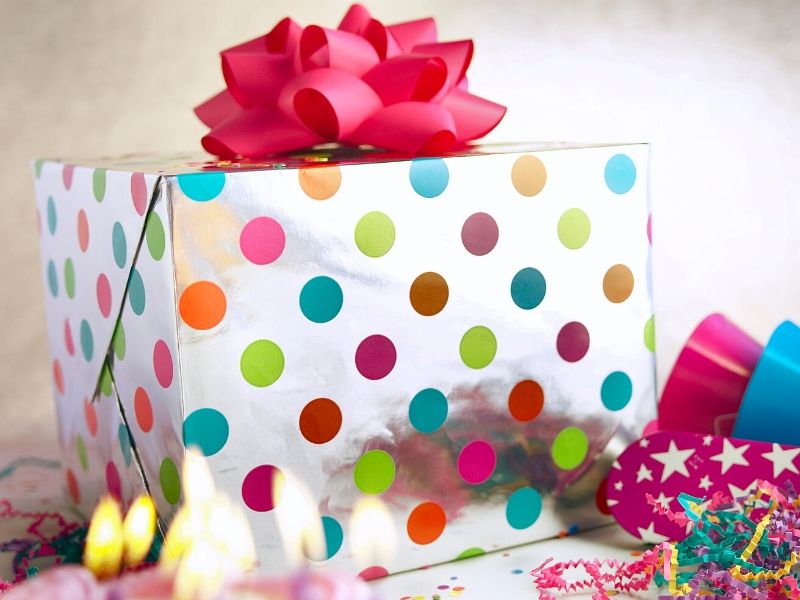 The gifts are an important part of any birthday celebration, especially a milestone year like this one. So it's a way to give them something special to show them what they mean to you!
We have a great library of the perfect 50th birthday gift ideas for all occasions.
Now before we get into specific examples and ideas for this perfect gift, let's talk about the fundamentals of birthday gift shopping.
Now, sounds pretty simple, go to the store and buy the gift.
And, yes, it can be that simple… if you want a generic gift that won't be remembered weeks later.
Tips For Buying the Perfect Gift
To get that perfect gift, something that they will cherish for years to come. The extra effort will be worth it!
Now here are the steps to making sure you have a list of great 50th birthday gift ideas in hand before going out shopping.
Who is the gift for?
Here is where you figure out what kind of things the birthday person will or will not like. Think of things like:
Their hobbies and how they like to spend their free time
Their likes and dislikes, favorite colors or teams, for example
Those "I wish I had.." things they have mentioned
The things they already have – don't need it or need a new one?
What they mean to you; your relationship
What do they enjoy talking about? Think about past conversations to get ideas for things they are interested in.
With this information you have a general idea of what kind of 50th birthday gift ideas they will like, and which ones to stay away from.
Get more ideas for the Best 50th Birthday Gift .
What Kind of Gift Style?
This is when you decide what kind of gift you want to get… funny… special…thoughtful…romantic…goofy…expensive…homemade…etc.
Be creative and have fun with it, don't always do the expected. Like, if they expect you to always give the sappy cards… change it up and give them a funny homemade card; or if they always expect you to be straight lined and predictable… go all out with pranks and jokes and out of this world funny gifts.
---
Creative 50th Birthday Gifts
We've got some great ideas to use for that one-of-a-kind creative gift.
I'm a very artsy person and usually give homemade gifts – these are always unique and very special.
I made the pottery in the picture, for example.
You might sew, paint, make pottery, or take lots of photos.
Any of these can be part of unique treasures for your soon to be 50 birthday person.
You might also want to consider making handmade wrapping paper, too.
---
Special 50th Birthday Gifts
Take a look at our Special 50th Birthday Gifts ideas page to see if they might fit your gift needs.
See all the special heartwarming gifts you can give. You can do things like write and deliver a speech with our step by step help for writing a birthday speech; or you can take that favorite child picture and use some of our ideas to create a touching memory filled gift.
---
Unusual 50th Birthday Gift Ideas
Now these are the gifts they totally don't expect.
Use our ideas for the most wacky and fun gifts you can give.
What's a 50th birthday without a wacky and Unusual 50th Birthday Gift !
---
Those are many ideas for great 50th birthday gifts. There is also the question of what do I get him or her.
Shopping for the opposite sex is sometimes more difficult, especially if you don't know a ton about them. Well, worry no more… here's the answer!!
Check out these 50th birthday gift ideas for him … and her!
And for something extra special, check out this page.
The gifts are an important part of all parties and hopefully these ideas give you a great start to getting that perfect gift. Best of luck!