Have an upcoming party and want to see some 50th birthday speech samples? If you need help with your birthday party speech, there are some ideas for crafting your own perfect oration below.
Feel free to borrow these ideas and customize them to your own situation. I hope it makes your party plans so much easier!
Check out this page, too, if you're looking for roasting jokes to use on your loved one.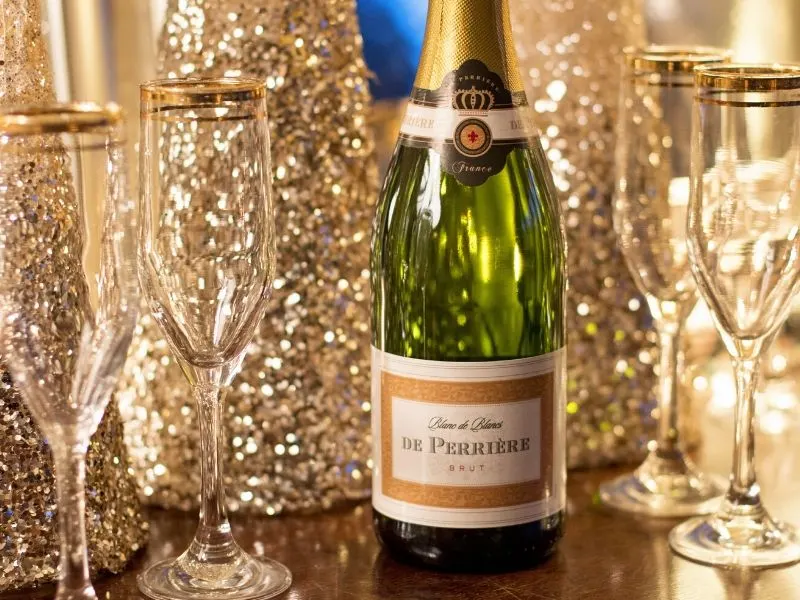 50th Birthday Speech Samples
When you want to make their special day even more memorable, a great speech for a best friend or a close family member is a great way to do it. You can cap off the ending of the 50th birthday party with a beautiful, heartfelt speech for the guest of honor. Or, you can use this birthday speech as the kickoff for the party. What matters the most is how you express your happy 50th birthday message, and a great speech can help you do exactly that.
Let's take a look at some sample speeches. First, we have a sample 50th birthday speech for an adult child to their mother. Then after that, you'll see some other popular examples.
Need a great 50th birthday card? Here are some great ones you can easily customize:
50th Birthday Speech – Adult Child to Mother
A poignant speech dedicated to a caring mom. Could you customize this for your birthday party?
Tonight we celebrate the 50th birthday of a woman who's been the light of all our lives for many years. She's been a beacon for my brothers, my sisters, and me, and she's always, always, always been there when we needed her.
Since her talents and kindness have touched us in such a special way, it seems only fitting to take the time to honor her with this party.
When I say talents, I'm referring to her culinary skills and the incredible pies she makes us. So good!
I'm also referring to her financial prowess and knowledge of tax law. Who needs Turbo Tax, when you have a mom like ours?
But as I said, Mom has always been there and when you live with someone, you really get to know them. You get to know their funny quirks like how they always double and triple-check that you remembered things like your books or your lunch before leaving the house for school in the morning.
In Mom's case, she'd follow us down the street to make sure we had our things in hand. One time, one of our friends thought we were being stalked, but we assured them this was just how our Mom was.
Or how about the time I forgot my science project at home? She actually nearly pulled together a police escort to get the thing delivered to the school on time for the Science Fair. That was great, but all the other kids saw it and we didn't hear the end of THAT for quite some time. I was always proud of her passion, even if some people thought it was a bit "obsessive." (And I mean that in a good way, Mom!)
Another very cool thing was that Mom is/was also psychic. Whenever my sisters and I would come home just five minutes late, Mom would be standing inside the door as though she knew the exact moment we'd arrive. Sometimes we'd wonder if she'd been standing there all night! (My brother is nodding his head, yes. So maybe she really did hover near the door when we girls were on dates.)
I know all of these things make it seem that Mom was overly protective, but she really wasn't. She was just very interested in her kids. In fact, she came to every one of our sports games, every school play, and every field trip. Of course, as a fantastic baker, she participated in every bake sale we had. It always kept her busy.
We are all so grateful for the love, the help, and the wonderful meals she made for us. Mom always took very good care of her family. Hopefully, this party will show her just how much we really love her.
Thank you, Mom! Love you!
50th Birthday Speech From Wife to Husband
This is a good idea if you want to give hubby a loving jab in the ribs and guests a good laugh…
He may be an old fart, but he's still young at heart! I want to thank you all for being here. I'm going to use it … the ultimate "F" word: John's turned fifty!! Even scarier is knowing I'm not far behind!
Though many years have passed, I can still remember every one I've spent with him like it was yesterday. He is truly one of a kind, and I am delivering this speech to honor him and the amazing memories he's created that we cherish.
50 is a big number and I've been lucky to spend the last 30 of them with him:
30 years and nothing has changed – except less hair and more love
30 years to make the perfect butt indent in the couch
30 year-long "honey-do" list … and I'm proud to say, it's half done!
And we've had 30 years to grow more in love.
I can say the fishing tales continue as usual, but that fish that got away keeps getting bigger!
The "honey-do" list keeps getting longer.
And his ability to forget birthdays and anniversaries has never improved.
Even with all these quirks, he is still the most wonderful man, husband, and father. He can now add "wonderful grandfather" to that list, too!
He's been teaching for 30 years and this passion will continue even after retirement with four grandchildren hanging on his every word.
He always makes us laugh – like the time he had that "big catch" of a fish that he attempted to reel in. He was concentrating so hard, he fell straight into the water! And after all that, including the wet clothes, he realized his big catch was a large tree stump!
He has always been the shoulder to bear the weight of my problems – ensuring that no matter what, his family and friends are happy.
Let's take this night to celebrate John and all his amazing qualities, as well as the impact he has on our lives.
Raise your glasses and let's toast to an amazing husband, loving father, caring grandfather, and great friend. And most of all … a precious gem we're all grateful to have in our lives.
To John!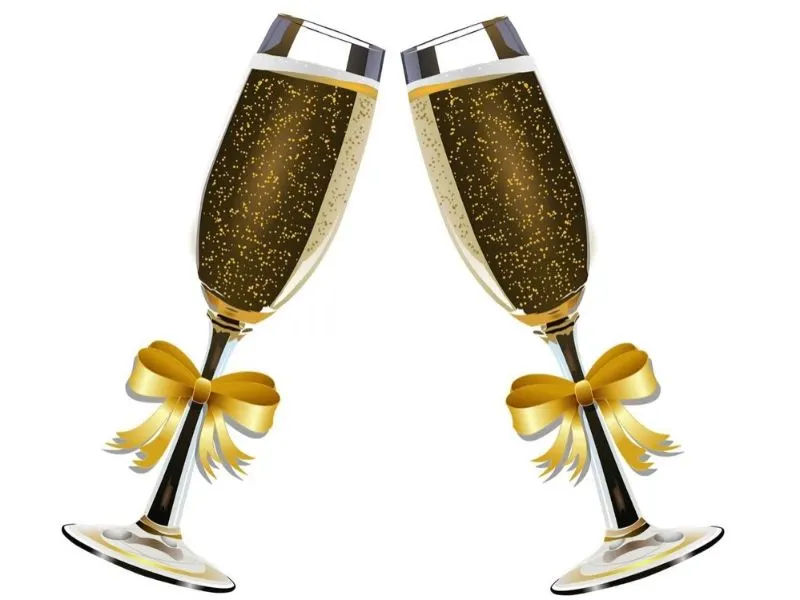 50th Birthday Speech for that Special Father
A very nice speech for Dad, whether you're male or female.
First and foremost, Happy Birthday to the world's greatest dad!
Thank you to everyone for joining me in celebrating my father's 50th birthday. I hope you're all enjoying the evening as much as we are.
When I think of my dad, I think of the person I look up to and always strive to be like. My dad has always made sure his loved ones were cared for (even if he wasn't). He always made sure even in the roughest times, we kids never knew about or "felt" the struggles.
Like everyone else, my childhood was less than perfect, but dad always made the best of it and made it perfect for us.
Dad has always been known for his calm and soothing demeanor. A running joke is that dad has two speeds "slow" and "reverse." He always takes every day one at a time and doesn't sweat the small stuff. I swear dad will live to be 150 because he never stresses about anything.
If any of you have spent enough time with dad, you know what I mean when I say dad has an amazing sense of humor, though his jokes are, shall we say … different. But I admit, I laugh so hard I almost cry. The famous dad joke … wait for it…
What is orange and green and red all over?? A wounded cheezie hopping in the grass!
It goes without saying, but my dad means the world to me and I will always be daddy's little girl!!
Hopefully, these 50th birthday speech samples give you some great ideas for your very own speech. Good luck and get creating!!
Toast Your Dad's 50th Speeches
These are best for a son to use to toast his dad.
A Funny idea to toast your dad's 50th
Dad, you're always there when I need you. You managed to make all my football games and only got thrown out once! But don't worry about that. That ref didn't know what he was talking about. You weren't swearing … you were just being … passionate!
Seriously, Dad, you've been a wonderful father all these years. You've helped me through thick and thin and I'm not even referring to my recent weight loss! You've always given a kind word of support at just the right time and your encouragement has gotten me countless things in my life.
Like the time my science project blew up and you stayed up all night fixing it for me, so I'd have something to take to school the next day.
Or the time my girlfriend broke up with me and you took me out that entire weekend to get my mind off of it.
Yeah, sometimes you were more like a friend than a father.
Like that fishing trip where we tipped over in the boat and showed up at home soaking wet from head to toe.
Mom's a good sport. She puts up with us both. Thanks, Mom!
Now that you're 50, Dad, I don't want you thinking you're old. Even though your birthdate looks like something out of a history book, you're not old at all. You can still play basketball better than me, although it does help that you're 6 inches taller.
And as long as you have a nap you can stay up all night, just like me! Some people might think you're old, but not me. I know I can still count on you to go camping, even if we have to camp closer to the bathrooms now.
I know I tease and poke fun, but you really mean a lot to me…to all of us. We hope you enjoy your party because we had a great time putting it together. We did it to show you how much we love you and to make sure you didn't get depressed!
Here's to Dad, everyone! [Raises glass]
A More Serious Idea to toast your dad's 50th
Dad, we've gathered here tonight to honor you as an individual. You are a special person to everyone in this room and too often, we don't get around to telling you that. We hope you enjoy everything we've done for you here and take it in the spirit it was intended: a light-hearted expression of how we feel about you.
It's also time to reflect and appreciate all the things you've accomplished in your life, including raising three great kids and making our mom so happy. We all appreciate what you've done for us.
You've worked for 30 years at the same job, lost sleep over our teenage antics, and in the end, still liked us enough to help pay for our college education.
I don't know where this family would be without you. Who in the world is willing to put up this crazy family? You have one daughter who's a rock musician, another daughter who's a bookworm, and me, a nut for obscure computer programming languages.
With such a diverse interest base, it's hard to figure out what any of us have in common, yet we all get along great! That is mostly due to you and your diplomatic ways. Not to mention your talent for conversation.
Anyway, Dad, this party is to thank you for everything and to let you know we appreciate you. Have a great time tonight and know that we love you!
50th Birthday Speech Writing Ideas
A 50th birthday party is a perfect time for a great speech to honor the birthday guest of honor. We've got all the tricks and tips you need to write great 50th birthday speeches. The best way to show how much you care about the birthday "girl/boy" is to write a speech to share at their birthday celebration. When you want to share best wishes, reminisce over past memories, and highlight the many years of the awesomeness of having them in your life, a birthday speech is a great way to do it. But what if you can't find the right words to say what you want to say? I've got some great speech writing ideas to help you out.
These speeches can be:
Funny
Romantic
Sentimental
A walk down memory lane
Stories of experiences you have had together
A tear-jerker
You can use lines like "From the bottom of my heart" when talking about a great friend or beautiful child. You could also work some 50th birthday poems into your speech and recite them for everyone.
Step by Step Guide to Birthday Speeches
Decide on what kind of birthday speech you want to present (from our list above or any other you can think of).
Brainstorm the main points you want to cover in this speech. Make some form of notes with these ideas.
Decide how long you want to talk. Keep in mind what kind of setting you will be in to give this 50th birthday speech. Remember one page would probably take about 3-5 minutes depending on how quickly you speak (You may speak more quickly when you're nervous, so keep this in mind as you estimate the time.)
Decide if you need to write out your speech word for word, or if you can just use bullet points and "wing it" from there.
Get out the paper and start writing!
Practice! You want this to be perfect, so sit with a friend and practice – or a mirror can work too. Practice in your car and record yourself if you are not comfortable practicing with someone else.
Some other tips when writing birthday speeches:
If it's shorter, you can always memorize it so you're not holding paper while presenting.
If you are good on the spot, you can just improvise while you're presenting and you won't need to write it out.
Make the speech a keepsake. Write out your speech on fancy paper to give something tangible to the birthday person, which they will cherish.
With these easy steps, you can create the perfect 50th birthday speech.
50th Birthday Speech Writing Tips
Looking at a sample speech is a great way to help you get started on writing your own. Now that you have some great speech ideas and 50th birthday speech examples, let's take a look at some speech writing tips to help you write your own. If someone special to you is celebrating a milestone birthday like the half-century mark, that deserves a very special speech. But don't worry if you don't know what to say, or if you get nervous about giving speeches because I'm going to tell you everything you need to know about it below.
How to write a 50th birthday speech
Do you need to write a 50th birthday speech, but don't know where to start?
To help you do your part and create an awesome birthday celebration, I've created this helpful guide with tips and tricks for writing your perfect speech.
Writing a speech isn't as difficult as you might think. The key is to break it down into easy-to-do steps and then do first things first. So, let's do it, shall we?
First Step: Brainstorm
This is where you'll decide on the theme and direction of your speech. It's a list of ideas you can add to as you go. You'll do this brainstorming step before anything else, then plug these ideas into the rest of the steps below.
So how do you do this?
Well, you're going to write down all the important points you want to convey in this 50th birthday speech.
Ask yourself these questions and write them down. If doing this brings to mind other things, by all means, include them as well:
Who is the speech for? (A spouse, parent, sibling, friend, or another relative?)
What style do you want to attain? (Funny, serious, inspirational, etc.)
And how long do you want your speech to be? (Short and sweet, or more lengthy because you have a lot to say?)
What do you know about the person? What are their notable characteristics? Do they have any charming personality quirks? High life achievements? Admirable habits?
What is the funniest situation you've shared with that person?
What is the most serious situation you've shared with that person?
(Also, you can list the most outrageous, touching, challenging, etc. Whatever stands out in your memories of them.)
If you had one chance to tell this person anything, what would it be? (Because guess what? Here's your chance!)
Write down anything else that comes to your mind.
You can make these items bullet points for now. You can flesh everything out later. Think about how you want to wish them good health, happy times with the ones they love, and what other types of beautiful things you may want to say. This is a happy day to express yourself and how much this person means to you in more than you can squeeze onto a birthday card. This is the type of birthday greeting that will be cherished for many years to come.
Now that you have a big list of items that are personalized to your birthday person, let's look at the next step.
The 50th Birthday Speech Structure
This part is a flash from the past, going back to school days when we, as students, had to do some writing as part of the curriculum. Hopefully, you have fond memories of this from your growing-up years!
Back in those days, we students had to write essays and book reports. We didn't just blurt out our reports any old way we chose. We used a structure. That same structure can be applied to writing a speech.
Here it is. Does it ring any bells from your schoolday memories?
Introduction
Body Idea #1
Body Idea #2
Body Idea #3, etc. (As many or as few of these as you wish.)
Conclusion
Using this basic arrangement will help you know what to write. You'll plug in the ideas from your brainstorm list and simply write each section — separately, if necessary. Then tie each section together. Plus, since your oration will be well-organized, your audience will be very impressed with your public speaking skills!
Now I'll cover some tips and tricks for each section of your 50th birthday speech.
Content Ideas
Okay, now you have some idea of messages you want to convey or things to include from the brainstorm above. They can be married together into an overall theme or simply included as a body idea item. The good news is, you're part of the way there already!
Here might be some examples:
You want to honor and convey your love for that person.
They've had a significant impact on your life and you want to thank them.
You want to express the joy they bring to your life.
You want to take the opportunity to give them a hard time. 😉
Anything else you might think of.
Moving on, if you completed the brainstorming step and feel okay about it, you have numerous ideas of sentiments and ideas to cover in your speech.
Beyond that, if you want to take it to the next level, here are some ideas to make your speech more interesting or even entertaining:
Use some famous quotes, funny birthday quotes, or sayings.
Personal milestones they have achieved in their life.
Highlight their endearing characteristics and qualities.
Mention or focus on special goals they wish to achieve in the future.
Touch on their hobbies and pastimes.
What did they want to be when they grew up, and what did they actually become?
What are some special memories and experiences you've had with that person?
What does this person mean to you?
What historical events happened on their birthday?
What popular songs or movies were out the day they were born?
Extraordinary adventures they've been on.
The story of how you two met.
Okay, now that we've covered all of that, let's put this all together.
Writing Your 50th Birthday Speech
Here's a suggestion on how to get this masterpiece to take shape:
Write the body of your speech first. Once you have a solid body, you can complement it with the introduction and conclusion.
After your body is ready, write the conclusion.
And once the conclusion is completed, move on to the introduction. (Notice the intro is at the end. That is so you can get your main ideas down, then create a really nice lead-in introduction that works nicely with the body.)
But! Let's say things are just not flowing. What do you do?
If things just aren't flowing well, write what does flow first. Just get it down on paper. Then, take the next thing that comes to mind and write that.
There is no perfect plan for everyone, it's whatever works that matters. You're not going to be graded on this.
If in doubt, ask a friend or loved one to read it. They can advise you on how it sounds and where might be going off track.
Once you get through your draft, make sure to:
Read it out loud. Listen to how the words flow and if the ideas are cohesive. How does it sound?
Have someone else read it, as I said above. What may sound good to you, might sound funny to someone else or it may sound great and you're just too close to it to tell.
Rehearse Your 50th Birthday Speech
Even if you're an expert public speaker, it never hurts to rehearse. And if you're a novice, you will especially want to practice. Why? Because practicing your speech will make you feel more relaxed and comfortable. A lot of what will make your speech a success is how you deliver it, so practice!
Say your speech in the mirror. This gives you a chance to make sure it flows, the grammar and language are okay, and you've covered everything you wanted.
If you can, try to recruit an audience of friends or family members to critique what you have to say.
Incorporate any reasonable changes.
Now for some extra tips for putting the polish on your work.
Writing the introduction
Make sure your intro is something that grabs everyone's attention.
Small jokes or good-natured pokes at their age may be appropriate.
Your introduction is the first impression.
Use a hook – something that catches attention.
How about your speech's conclusion?
End with a thank you for having the opportunity to present your speech.
Use a call to action – something like a toast to the guest of honor.
Make your 50th birthday speech conclusion highly memorable.
If applicable, introduce the next person.
Other Tips and Hints for a Winning 50th Birthday Speech
Make your speech between 3 to 5 minutes in length.
Must be appropriate to your audience, should there be children make sure it's family-friendly.
Light-hearted humor works well.
Be sincere. Don't make stuff up that you don't truly believe, people will see through a lie – and that can ruin a party.
I hope these guidelines on how to write a 50th birthday speech make your task easier. I also hope it helps you write a memorable speech for your guest of honor. It's their big day, make their celebration great by making them feel special!
Good luck to you. I know you can do it!
You can give your birthday speech right before you cut the birthday cake, or before dinner, if there's going to be a fancy birthday dinner. Whenever you do it, and whatever you say, just know that a special milestone birthday like this is worth celebrating in all the most beautiful ways you can. Enjoy!
Other pages that might interest you: