Older men and women typically have everything they need, making a great laugh a gift as worthy as any material item. That's where our incredible list of funny 50th birthday gifts comes in!
Whether they welcome the wisdom of another year or are actively counting the wrinkles on their forehead, turning 50 is an enormous milestone for anyone. Therefore, finding an appropriate gift that speaks to the occasion can be tricky.
To help you out, we've curated an excellent list of amusing gifts that won't break the bank. Sure, some of the options may lightly offend, but you can gauge how your giftee will react before purchasing!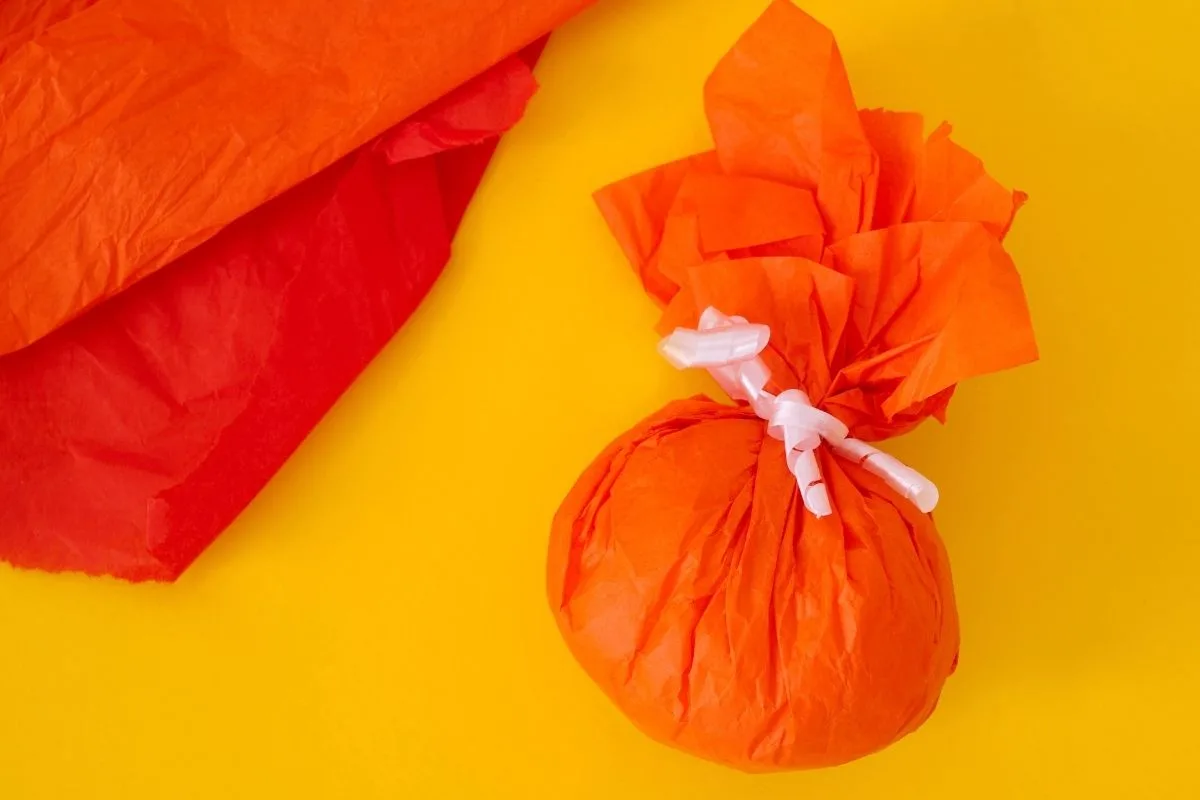 Covering everything from budget-friendly picks to radical experience gifts that will make them feel young again, there's sure to be something here that will speak to their sense of humor.
Ready to find the best funny 50th birthday gifts for that special someone? We thought so!
You'll also love our epic gag gifts for the 50th birthday.
10 Funny 50th Birthday Gifts That They'll Love
Budget gifts that pack a punch
Hot flash survival kit
If you're looking for funny gifts for a 50-year-old woman, she's bound to chuckle at a Hot Flash Survival Kit!
Although it's a bit tongue-in-cheek, it's no secret that women of a certain age will eventually go through menopause. So, why not make light of it?
The best thing about this gift idea is that you can easily compile it yourself for a low fee. We suggest packing your bundle with a portable fan, blotting paper, hair elastics, a cooling face mist (Caudalie Grape Water is incredible), a gentle moisturizer, waterproof makeup, a Menopod (which is designed to regulate body temperature!), and a bottle of lavender essential oil.
Each of these products is designed to reduce the severity of a hot flash and is sure to be appreciated by any older woman. She may laugh at this gift now, but this is one of the funny 50th birthday gifts that will actually come in useful down the line!
Old age survival chain
They may not be old enough to be called elderly just yet, but they can still make use of an Old Age Survival Chain! Extremely cheap and cheerful, this party accessory reminds that special someone that it's perfectly okay to grow older.
Not only is this gift highly amusing, but it's practical too. On the necklace, you'll find a pill container, an analgesic cream tube, joke false teeth, and a fart alarm whistle.
Whether they want to use this gift to transport pills or need to treat minor aches and pains on the go, it promises to come in useful to some degree!
Inflatable Zimmer frame
If the person you're shopping for is always up for a gag, why not gift them an inflatable Zimmer frame for their 50th birthday?
You can either present them a deflated version and watch in amusement as they blow it up, or open their eyes to a fully realized version of the gift! To drive the point home even further, feel free to add an inflatable walking stick to the mix.
As there's very little use for this gift outside of the initial gag factor, we recommend pairing this item with something slightly more useful. Whether that's a novelty mug, a glorious gift basket, or an experience gift, the choice is yours!
Colonoscopy gag mug
If turning 50 wasn't exciting enough on its own, this milestone birthday also signals when you should have your first baseline colonoscopy! To elicit a few laughs and convince them to take their health more seriously, we highly recommend gifting them a colonoscopy gag mug.
Although the American Cancer Society has changed the guidelines for this in recent years and brought the age down to 45, most people will still put off this important procedure until they're well past 50. There are several options available, but the most popular ones read "Look Who's All Grown Up and Ready for A Colonoscopy!".
Affordable and undeniably funny, this is a 50th birthday gift that's sure to earn pride of place in the cupboard.
Memory mints
If you're looking for excellent items that will pad out an existing set of 50th birthday gifts, look no further than Memory Mints. Officially named "Memory Mints for Senior Moments", this gag gift is designed to poke fun at someone's forgetfulness.
Although you'll want to tread lightly if the person in question has genuine issues with memory, this can be an excellent choice for close families who are never afraid to make fun of one another.
This gift isn't designed to be overly useful, but the mints are strong and delicious – always a plus in our book!
Aged 50 years vintage notebook
Are you shopping for a man who's always at his desk? If so, make him chuckle every time he sits down to work with an Aged 50 Years Vintage Notebook.
As well as being inherently useful for his home office, this unique gift is also packed with inspirational quotes that will get him through those tough working days.
If you'd like to personalize this gift further, it's worth adding a message to the front page of the notebook. You can either keep this message thoughtful or crack a few solid jokes!
Regardless of how you choose to present this notebook, it's sure to be well-used.
Kid-at-heart gifts
Novelty cap
Does the person you're shopping for spend a ridiculous amount of time in the sun? If so, protect their skin with a novelty cap!
There are several options to choose from, and you can either purchase a cap that has their date of birth on it, or one stating that "It Took 50 Years to Look This Good!".
Regardless of which option you choose, we recommend pairing your gift with a bottle of sunscreen. Not only will this encourage them to take sun protection seriously this year, but you can make a light quip about preventing any more wrinkles from forming.
It's all in jest, so don't worry!
Pool toys
For many adults, turning 50 can feel completely overwhelming. So, why not take the weight off by making them feel like a kid for a day?
If you live in a warm area (or their birthday happens to fall during the glorious summer months), deck out a private pool with pool toys, squirt guns, and a basketball hoop set.
Not only will this take them back to the good ol' days, but it should prove to them that getting older is nothing to fear. If you want to take this gift even further, set up tournaments between their closest friends and purchase an awesome prize for the winner!
Add an incredible outdoor barbeque to the mix and you'll really be talking.
Customized blanket
If they're always complaining about being cold, why not change the game with a customized blanket?
For this gift, you can play it slightly safe and purchase an amusing pop culture blanket that matches their interests. Alternatively, you can push the boat out with a fully personalized blanket with their face plastered all over it!
To make the latter option a reality, head to an online retailer that creates customized photo gifts and discuss what you'd like to make. Although you can create a blanket with pleasant photos of them, we recommend scouring through the archives to find their most unattractive shots. Not only will they find this hilarious (if they have a good sense of humor!), but it will probably take pride of place in their living room for when guests come over.
Surprisingly affordable and packing an amusing punch, this is one of the funny 50th birthday gifts that always lands well.
Experience gifts
Paintball
As we mentioned, many 50-year-olds simply don't appreciate the fact that they're aging. If they're looking to relive their glory days, why not head out for a day of paintball?
Not only will this feel like a total blast from the past, but it allows them to let their competitive side rip!
To avoid any awkward moments, we recommend presenting this gift as an idea before purchasing actual passes. This enables you to check who they'd like to go paintballing with and book an appropriate date that suits them.
Whether they'd like to compete with their family members or have a rip-roaring good time with their closest friends, this experience is bound to shave a few years off!
Elvis impersonator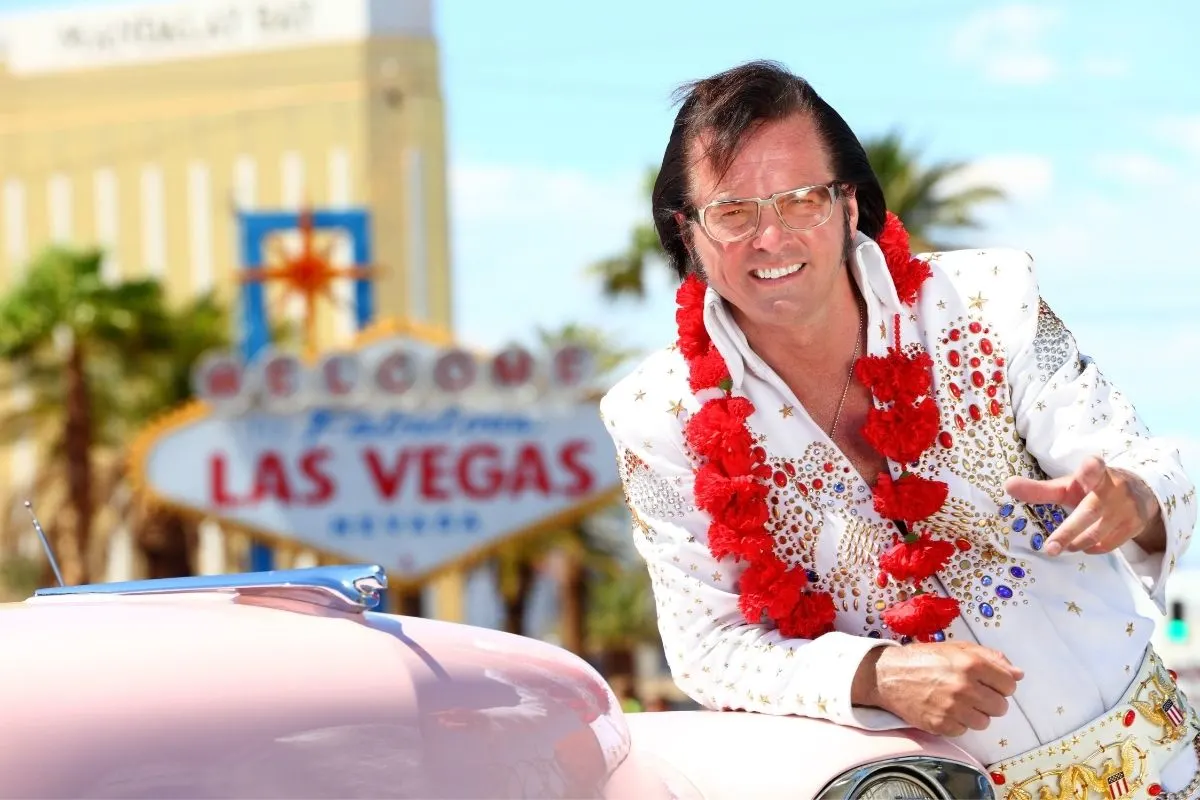 Okay, so this may sound like a bizarre gift idea – but bear with us! Known as one of the rock 'n' roll legends of the 1950s, you can ring in their milestone birthday with the help of an Elvis impersonator!
Believe it or not, these guys are all the rage and can be hired to spruce up an otherwise dull 50th birthday bash. For obvious reasons, we don't recommend this funny 50th birthday gift idea for anyone who hates Elvis Presley. However, you'll be amazed at how quickly people warm up to these impersonators.
Able to perform classic hits, do the classic 'Elvis Pelvis' hip shake, and much more, it's unsurprising that these guys are always booked solid. Hey – if nothing else, this is a gift that's sure to break the ice and amuse them for an afternoon!
Conclusion
We hope that our list of funny 50th birthday gifts has inspired you.
We completely understand that finding the right gift can be tricky, but our picks should be unique enough to impress even the most serious men and women!
Do you have any amazing 50th birthday gift ideas that have made people laugh? Feel free to share them in the comments below!