Shopping for a mother-in-law can be hard work. Whether she thinks you're the bee's knees or you still haven't clicked after all these years, finding the perfect gift that she'll love (and won't be offended by!) can feel like a Herculean task. If this dilemma sounds familiar, just read ahead for our list of the top 50th birthday gift ideas for mother in law.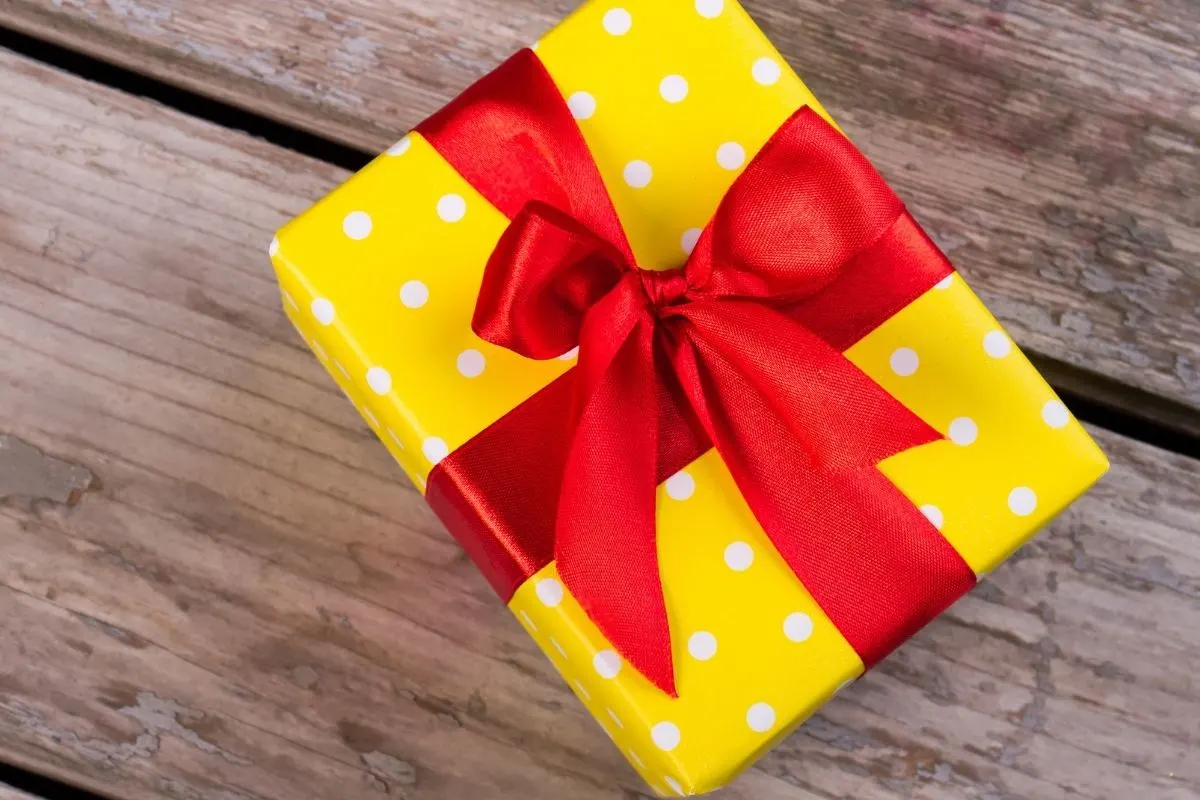 Designed to take the pressure off, this handy list has everything you'll need to nail her birthday gift this year.
It's always beneficial if you have an idea of her likes and dislikes, but if you're flying blind – never fear! Our carefully curated list has everything from beautiful material gifts to thoughtful items that will make running her household easier.
So, whether she enjoys gorgeous jewelry or her creature comforts, you should be able to pick out the perfect option for her special milestone birthday.
Are you ready to uncover some incredible 50th birthday gift ideas for your mother-in-law? We thought so.
Related: 50th birthday gifts for mom
How to Choose the Right Gift
If you're not overly close to your mother-in-law, nailing her 50th birthday gift can be an immense challenge.
As you're related to her by marriage only, knowing how personal to go with your gift ideas can be difficult. To avoid any missteps, it's best to stick with slightly disconnected gifts that are thoughtful without being intrusive or assumptive.
Anything relating to beauty or skincare is probably best left alone, but encouraging relaxation gets a big thumbs up from us!
If in doubt, keep things simple and try to get some insider information from your partner. With a bit of luck, they should be able to steer you away from gifts that will go down like a lead balloon.
The Best 50th Birthday Gift Ideas for Mother In Law
Material gifts
1. Soft joggers
If she spends a lot of time lounging around the house, a pair of luxuriously soft joggers may be just what the doctor ordered.
Before setting your sights on this gift, we recommend sneaking a peek at her existing garments or asking your partner to do some investigative work beforehand. The last thing you want to do is offend her by purchasing the wrong size, for example!
Once you've settled on a size, look at the options available online. Sportswear brands like Lululemon often create beautifully soft pants (the Ready to Rulu or Scuba Joggers are eternally popular!) that stand the test of time. However, if you're on a budget, several Amazon brands make wonderful stretchy pants that are bound to impress her.
If possible, we recommend searching for pairs made with a nylon and spandex blend; these are typically comfortable and hold up well against repeated washing and drying cycles without pilling.
2. Instant photo printer
Does your mother-in-law love to capture family memories? If so, it may be worth gifting her an instant photo printer. She may be partial to keeping pictures on her smartphone, but the instant gratification that comes from a printout will have her scrapbooking and framing shots in no time.
These photo printers easily hook up to most modern phones and never fail when it comes to quality. So, if you're expecting blurry, pixelated shots – don't!
If you have the chance, help her set the gift up once she's opened it. Taking the hassle out of setting it up will allow her to start using it almost immediately. Just don't blame us when she's continually snapping photos at every family get-together for the next few years!
3. Actual handwriting necklace
If you're on the hunt for a unique piece of jewelry that will bring a tear to her eye, consider creating an actual handwriting necklace for her 50th birthday.
As you may have guessed from the name, this gift involves creating a piece of jewelry out of a word or phrase that's written by someone she loves. Whether that's a child, her spouse, or her parents, the choice is entirely yours!
Now, it's worth noting that this gift does require some forethought. You'll want to choose the right person for the job, and you'll need to request a usable handwriting sample from them to make this happen. If you're looking to recreate the words of a dearly departed relative, ask your partner for help sourcing old letters or sections of correspondence. An excellent artist should be able to recreate the penmanship with ease.
Once you have this to hand, head to Etsy or Amazon to create your masterpiece. Several sellers provide this service and use sterling silver or gold to create your product, so it's worth knowing her preferences before diving in. Both thoughtful and unique, this is a gift that's guaranteed to impress.
4. Wearable blanket
An oversized wearable blanket is sure to keep her feeling toasty during the winter months. Perfect for women who always complain about feeling cold (and have the thermostat whacked up even during the height of summer!), this thoughtful gift is sure to elicit a laugh from their spouse.
If you can stretch your budget slightly, we recommend grabbing a sherpa-lined version. Most wearable blankets hit the knee-line, meaning she'll be able to pull them over her legs during those truly chilly evenings. Designed to fit like a 5XL hoodie, she's bound to feel comfy, cozy, and most importantly – warm.
Thoughtful gifts
5. Custom pet portrait
If she considers a four-legged friend an equal member of the family, then she's sure to appreciate a custom pet portrait!
If you know a local artist, commission them to create a portrait. If not, head online and match yourself with an Etsy or Amazon seller. Most vendors work from an existing photograph to produce a painting that captures the pet's personality. So, it's a good idea to have a high-quality picture to hand. If you don't visit often or don't feel comfortable asking her for a photograph, ask your partner to find one for you.
This gift is hugely personal and always lands well, making it one of the top gifts for a mother-in-law.
6. Bonsai tree
Representing harmony, balance, and patience, a bonsai tree immediately brings calm energy to a space. If your mother-in-law has been stressed out lately, this beautiful plant is likely to bring a smile to her face and make her think of you when she waters it.
Depending on where you live, you can either head to a local plant supplier or purchase a plant from an online retailer. Although all bonsai trees are bound to look stunning in her home, we recommend keeping size in mind while purchasing. If she lives in a relatively small home, a large plant may overwhelm her current décor. So, it's best to stick with small to mid-size plants to avoid any uncomfortable conversations.
7. Calming lavender pillow
If she enjoys essential oils, she's bound to appreciate a calming lavender pillow. Not only is lavender a naturally relaxing scent, but it's said to soothe the senses and improve sleep too!
There are several options available on the market, and you can choose from regular sleeping pillows to smaller heated versions that are worn around the neck or shoulders to relax tired muscles. Whatever size you go for, we recommend pairing this gift with a matching eye mask for the ultimate relaxing pamper package!
8. My Life Story So Far journal
Not every woman is into journaling, but if she likes detailing her adventures, encourage her to reflect on her life so far with this meaningful journal.
Designed to encourage women to note down meaningful moments, stories, and words of advice to younger generations, this gift encourages self-reflection and gratitude.
Although this gift is an excellent gift for bolstering her mental health in the present, it will also prove a wonderful family heirloom one day if she chooses to share her words of wisdom.
9. Crystals
She may not believe in the power of healing crystals, but they are said to positively interact with your body's energy to promote physical and mental wellbeing.
It's worth noting that this isn't an excellent 50th birthday gift idea for your mother-in-law if she's actively dismissed crystals in the past. However, if she's open to the idea of exploring her chakras, a crystal starter kit may be the push she's been looking for.
You can either purchase larger crystals that she can display in the home, or purchase a set of smaller crystals that can be worn on her person. If you're not sure where to start, Black Tourmaline is a safe starter crystal that protects against negative energy, while Rose Quartz is an enduring favorite that's said to promote kindness.
10. Yarn bowl
Is she a huge knitting fan? Maybe she keeps promising to take up knitting to provide endless scarves for future grandchildren. Whatever her reason for picking up the needles, she's bound to love an adorable yarn bowl to keep her wool under control!
Most bowls feature a nifty hooked slot that keeps yarn untangled and a few small holes to thread the needles through when they're not being used. To make this gift even more impactful, opt for a personalized version.
Practical gifts
11. Glasses loop
Sometimes, the best gifts for a mother-in-law are practical ones that will make her life easier. If she's always hiking on local trails or out with friends, she's sure to appreciate a dedicated glasses loop to keep her specs safe when she's out and about.
Designed to be worn around the neck and hold both prescription lenses and sunglasses, a dedicated glasses loop is an excellent idea for scatterbrained women who just can't remember where they last put things down.
Depending on her sense of style, you can choose from simple rubber loops to ornate, jewelry-like designs – the sky's the limit here.
12. LED neck reading light
There's nothing worse than having to hide under the covers with a torch when you can't put down an amazing book. If she's faced this scenario more times than she can count, gift her an LED neck reading light for her birthday this year.
Unlike sometimes unreliable lights that clip to the top of a book, this reading light is worn around the neck for ultimate comfort. What's more, these lights typically feature narrow beams for maximum light payoff and minimal disruption to anyone else in the bed – score!
13. Split pie pan
If she has completely different tastes to her spouse of can never decide what pie to cook when she has company, then a split pie pan is going to be a lifesaver.
These clever pans allow you to make two separate pies at once without the ingredients mingling at all. Although we wouldn't recommend pairing sweet and savory pies in one dish (just in case!), she can create a delicious apple crumble on one side and a classic cherry pie on the other. Timesaving and intuitive, it's unsurprising that this is becoming one of the top 50th birthday gift ideas for a mother-in-law!
Experience gifts
14. A fancy dinner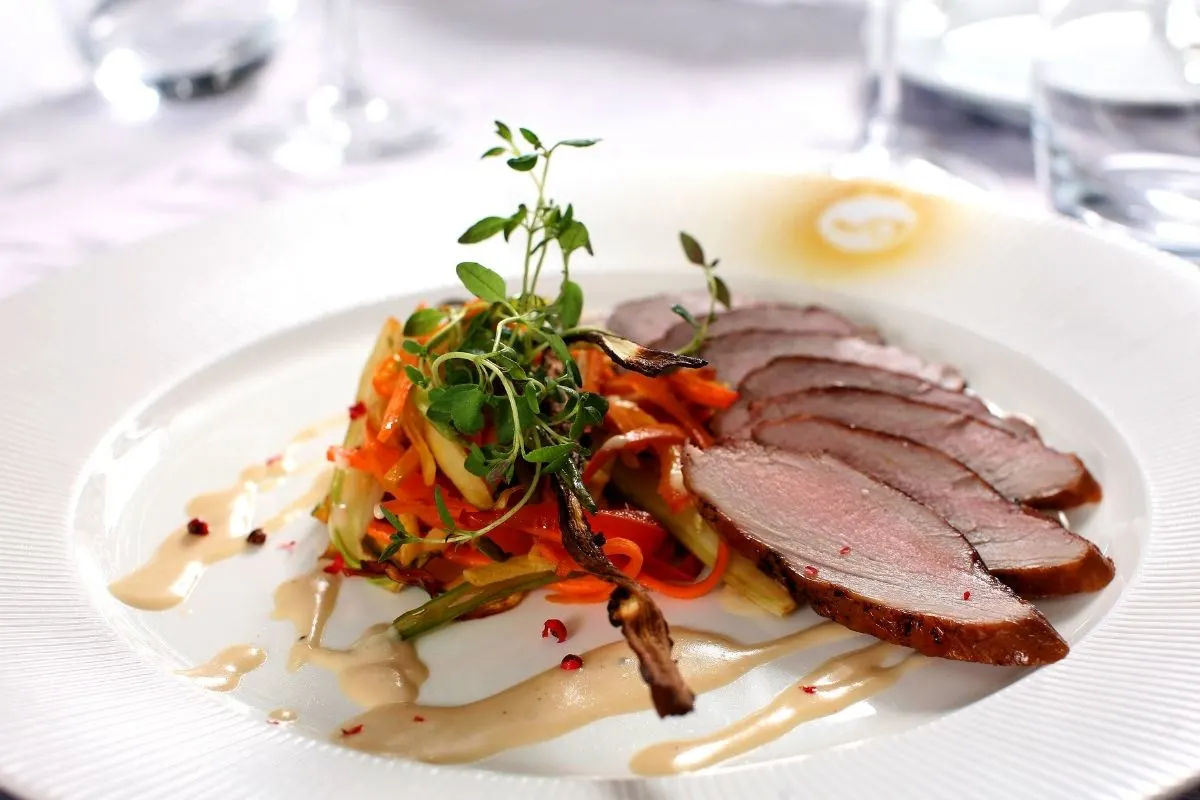 Nothing says 'celebration' like a fancy dinner! If she struggles to make time for herself, consider gifting her a visit to her favorite restaurant for her 50th birthday. Although you can align this gift with your personal budget, it's best to go for a slightly upscale restaurant if you can.
Many restaurants offer gift certificates for set menus or allow a certain amount to be added to a card. This is an excellent way to give your diner freedom of choice. Not sure what her favorite restaurant is? Just opt for a gift card that covers multiple restaurants!
If in doubt, it's best to tastefully gift her an envelope containing cash and a thoughtfully written note telling her that dinner is on you.
15. Spa trip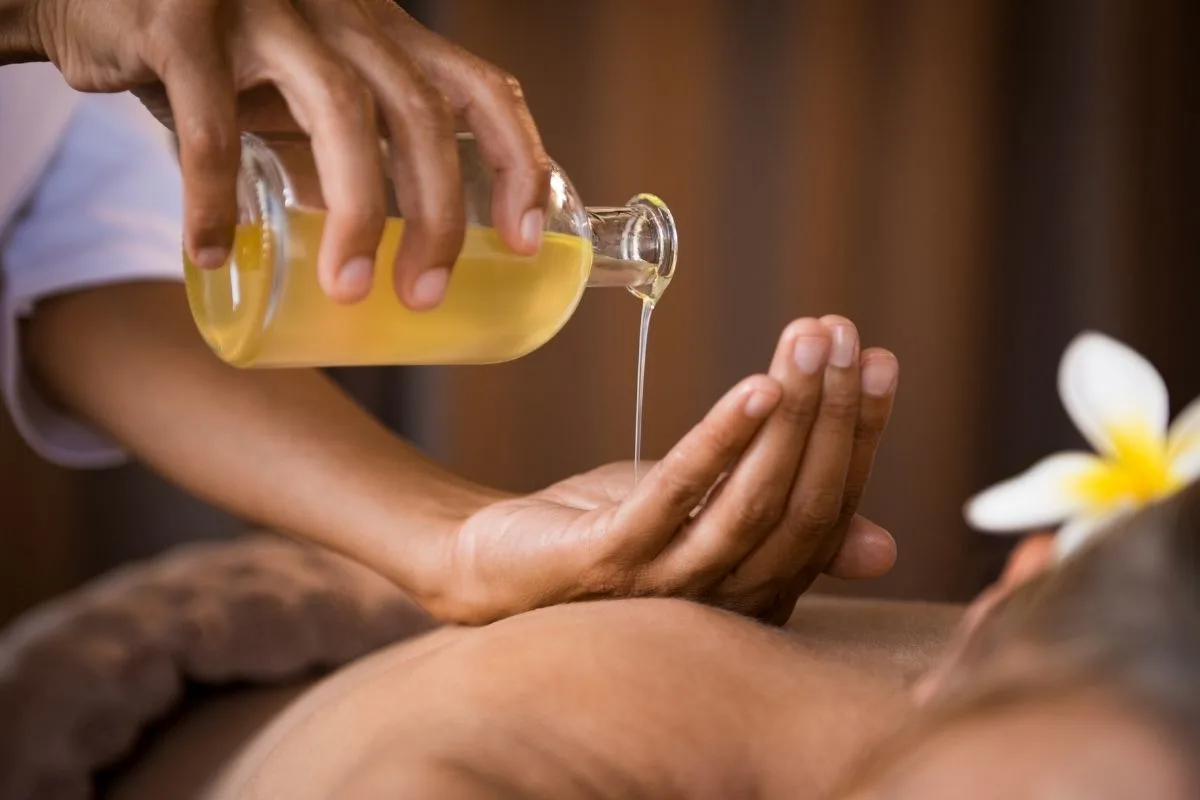 As your mother-in-law is probably still part of the workforce, she's likely to appreciate some time to pamper herself. Even if she visits the spa regularly, she certainly won't argue with this thoughtful gift idea.
If you're not sure what treatments she enjoys, head to her local spa and purchase a gift certificate up to a certain value. This will allow her to build her perfect relaxation menu. If you are asked to pre-select her treatments, an aromatherapy massage, mani-pedi, and soothing facial are bound to land well.
16. Glamping adventure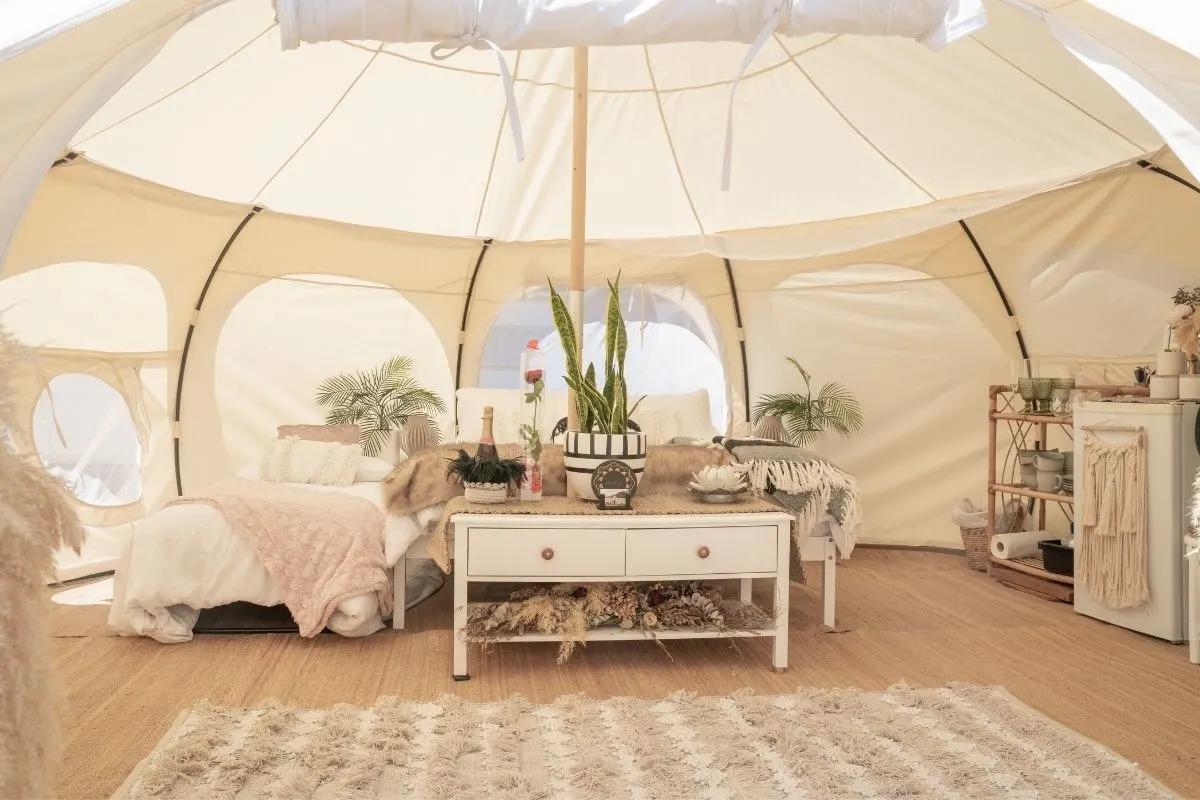 If your mother-in-law worships the Great Outdoors, seize the opportunity to gift her an incredible glamping adventure.
If she lives in a big city, it's best to discuss her dream destinations with your partner or her spouse. However, if you can't manage this before the big day, look for luxury glamping spots in nearby towns or states to play it safe.
As glamping allows her to experience the best of Mother Nature's offerings without missing out on any creature comforts, it should suit everyone from veritable wilderness explorers to complete camping newbies.
We hope that this list of the best 50th birthday gift ideas for a mother-in-law has taken some of the stress out of gift-giving.
Whether you decide to purchase something practical or want to speak to her sensitive side with a thoughtful gift, our selection should give you plenty of choices!
Do you have any amazing gift ideas for mothers-in-law that have been super successful?
If so, let us know in the comments below.