Do you need ideas for the perfect 50th birthday gifts for women? This is a big, milestone birthday and it's an occasion that calls for the perfect gift for the perfect person. There are so many fabulous 50th birthday gifts that you can choose for the special woman in your life! I'm going to help you come up with some good ideas.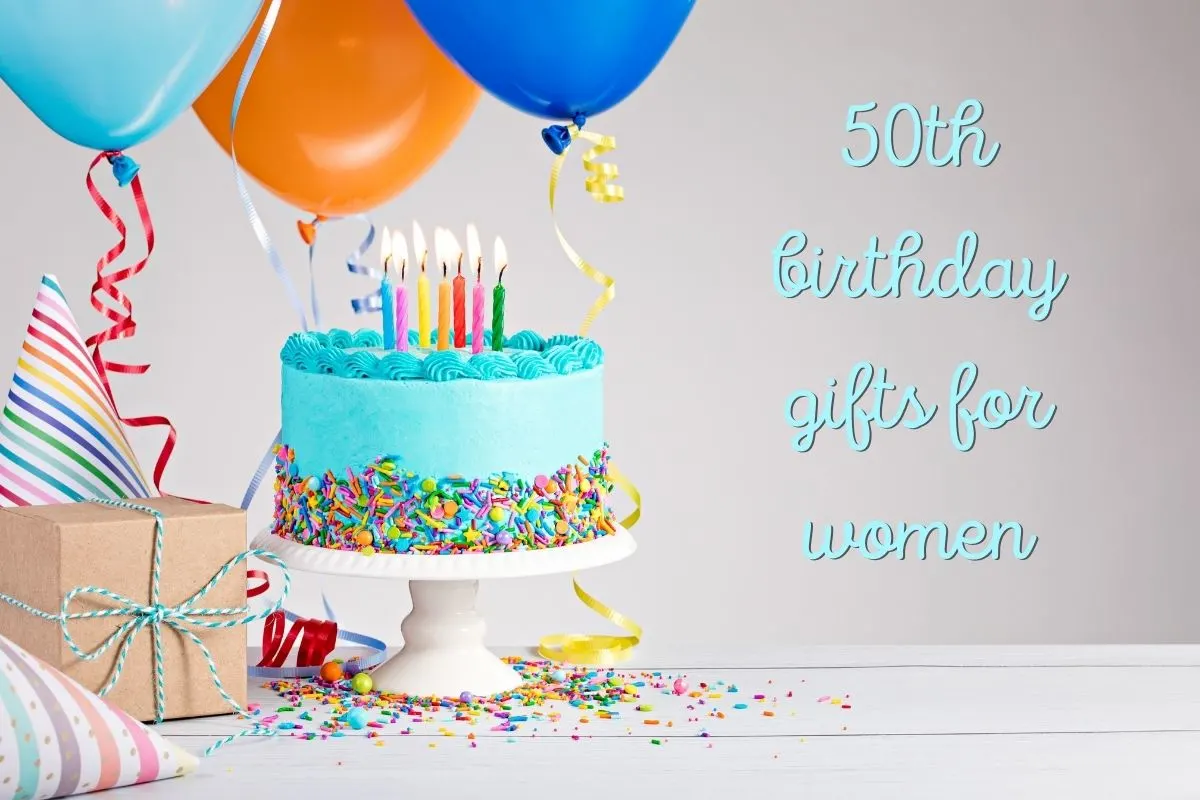 A special occasion like this means you want to put some extra time, thought, and care into the gift you give for her 50th birthday. Five decades alive is something to celebrate, and it also means she has had a lot of years to live and make experiences. This is why a unique gift is something that can really be appreciated at this point in her life.
If you're not sure what to do for this important milestone, don't worry. I'm going to help you with some ideas so you can choose something that is perfect for your needs. There are many, MANY 50th birthday gifts for women that you can choose from.
Here are some of the best 50th birthday gift ideas that are a great way to say thank you and I appreciate you to the special woman in your life.
Great Gift Ideas for Women on Her 50th Birthday
Whether she is your mother, your best friend, your wife, your aunt, or any other woman who means a lot to you, it's important to choose a special gift for this special occasion.
Here are some categories that your gifts for a 50th birthday celebration may fall under:
Gifts you make
Gifts you buy
Gifts of food
Gifts of experiences
I've tried to include some ideas from each of these categories, but I encourage you to explore more fully if you want. If none of these ideas work for you, then you can use them as a jumping-off point to help you get closer to the idea that is perfect for your birthday guest of honor.
That said, let's dive in and start looking at these gift ideas to say happy 50th birthday in the best way possible.
Goodies and treats
Nothing says happy 50th birthday wishes quite like some delicious treats. Food and sweets can make a very thoughtful gift when you know what she likes. If you're not sure if a particular food or treat meets her diet recommendations and preferences, it's probably best to skip this option. But if you are close enough to know her that well, here are some ideas.
These 50th birthday gifts for women can be things like little treats, snacks, or goodies.
Chocolates – Go all out and get the best of the best.
Candy – Get all those retro candies she loved as a little girl.
Flowers – get something with her favorite color or if she has a favorite flower get that. Don't always go for roses. Another great idea with flowers is instead of the stemmed flowers get something that is in a pot – this way it does not die in a few days, it will last much longer.
Other/misc. – If you know her well, you might know some additional small treats or miscellaneous items that she would enjoy for her special day. It could even be a gift card to her favorite sweets shop.
All of these make fabulous gifts. Now, let's move on to another classic option for women on special occasions.
Jewelry: an old classic
Jewelry is an old classic and this can always be a solid choice and great gift idea for someone special in your life. Jewelry is considered a more intimate gift so be sure you have this type of relationship before opting for jewelry.
That said, there are many ways to give the gift of jewelry on her special day. For one, it doesn't always have to be romantic in nature. You could give best friend necklaces or bracelets to your very close friend, for example.
You can also give Mother's Day jewelry, with gemstones of her family member's birthstones. There are necklaces, bracelets, rings, and more designed for this reason. From sterling silver to yellow or rose gold and everything in between, there are many beautiful options for birthday jewelry gifts.
Here are some ideas for 50th birthday jewelry for women that you might enjoy:
50th birthday sterling silver five circle necklace
This sweet sterling silver necklace features five rings for five decades. it even comes in its own gift box and it will look so beautiful when she wears it. It's simple, delicate, and sure to make her smile.
Five rings for five decades 50th birthday necklace
Here's another silver pendant that highlights 50 years on earth. It has five rings for five decades but they are intertwined rather than linked side by side. It also comes in a gift box to make it easier for gifting.
Happy 50th birthday sterling silver pendant
Here's another beautiful sterling silver pendant that highlights the 50th birthday. The box also comes with a happy 50th birthday message.
50 and fabulous charm bracelet bangle Sterling silver
Here's a cute charm bracelet in a bangle style with little sterling silver charms on it. One says "50 and fabulous".
"It took 50 years of life" pendant
This beautiful pendant has a very unique 50th birthday design that makes it stand out from many of the other styles.

Now, let's look at some other ideas for treating your favorite lady on her big day.
Pampering or a spa treatment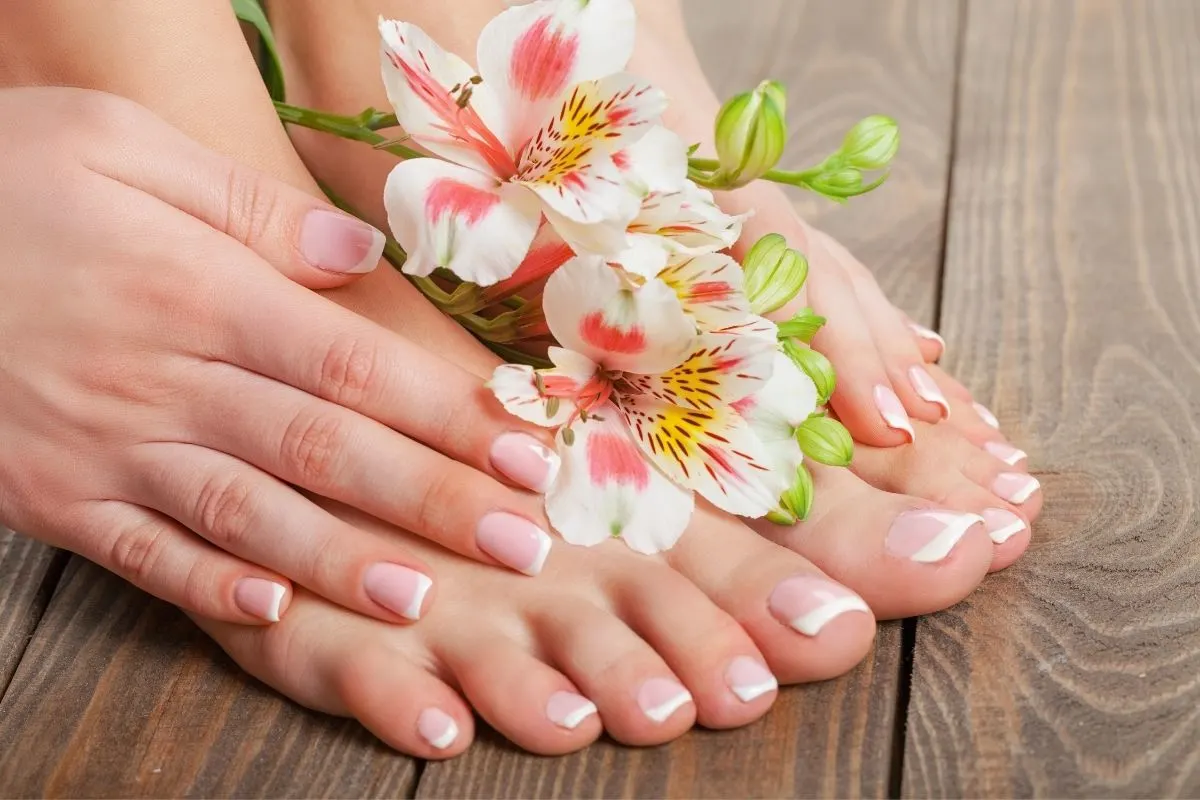 When you want to give her a comfortable experience rather than a bought item, you can consider a gift certificate to a spa day or a personalized pampering.
No, this doesn't mean that you must do the pampering, although that's a nice gift too. If you're very close, then it could be special for her to have you pamper her and treat her like a queen for her very special day.
If you are not a world-class masseuse, then this is where you can buy her a day at the spa. It could be anything like:
Facials
Manicures or pedicures/ nails
Mud baths or other spa treatments
Complete hair makeover
Massage
What "pampering" means to one woman could be different to another, so feel free to personalize this idea for the woman who is receiving it. The idea is to make it special for her, so do something you know she would love, or maybe something she wouldn't normally do for herself.
Romantic 50th gift ideas for her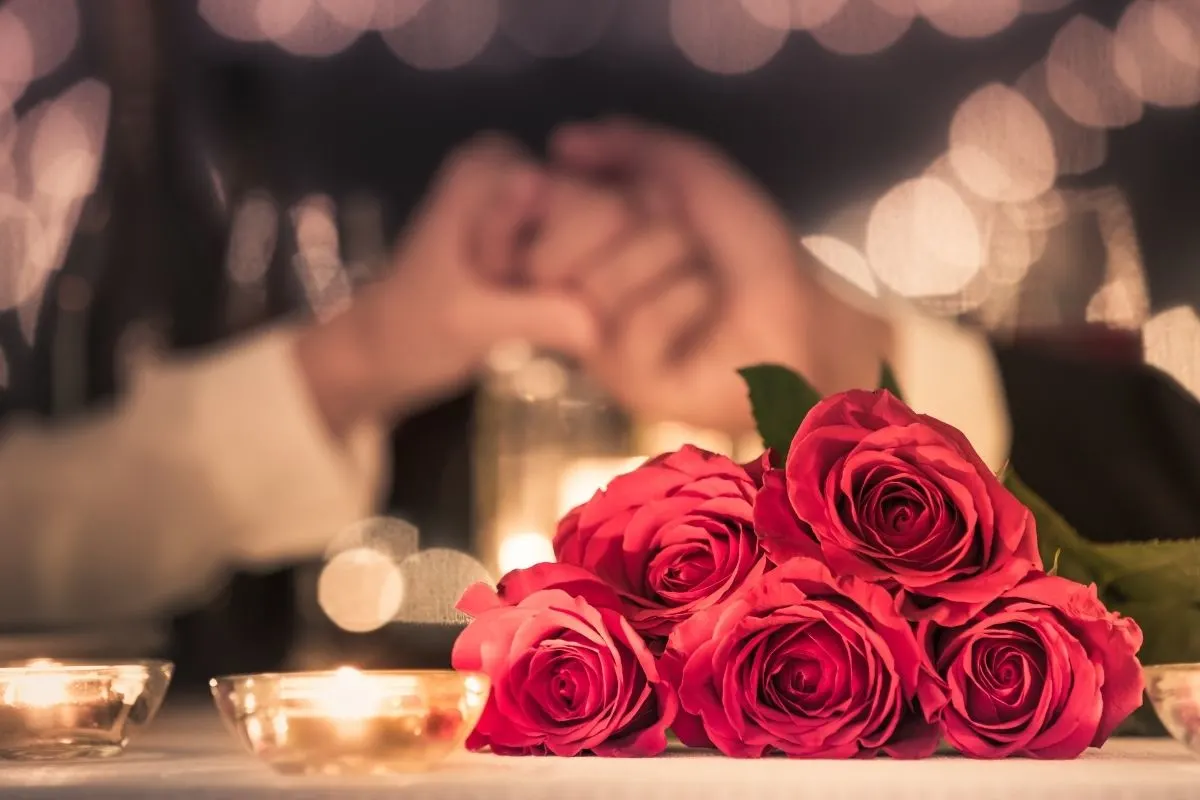 Now, what if the woman in your life turning fifty is someone you're romantically involved with? This is a great opportunity for you to create a romantic experience she will remember forever. Some romantic ideas include:
Make it a night all about her. Take her to a romantic dinner at her favorite restaurant or a fancy restaurant she's always wanted to try.
Or stay in and cook for her at home and then serve her. Don't let her do anything – including the cleanup. You can include romantic music and candles for ambiance.
Rent a nice hotel room, put rose petals on the bed, and treat her to a staycation romantic night away. You can order room service breakfast the next morning.
Even if you're not usually the romantic type, this is a special occasion, and she deserves the extra thoughtful touch. What if you want to make her something homemade but still romantic? I have some ideas for that, too.
Homemade romantic gifts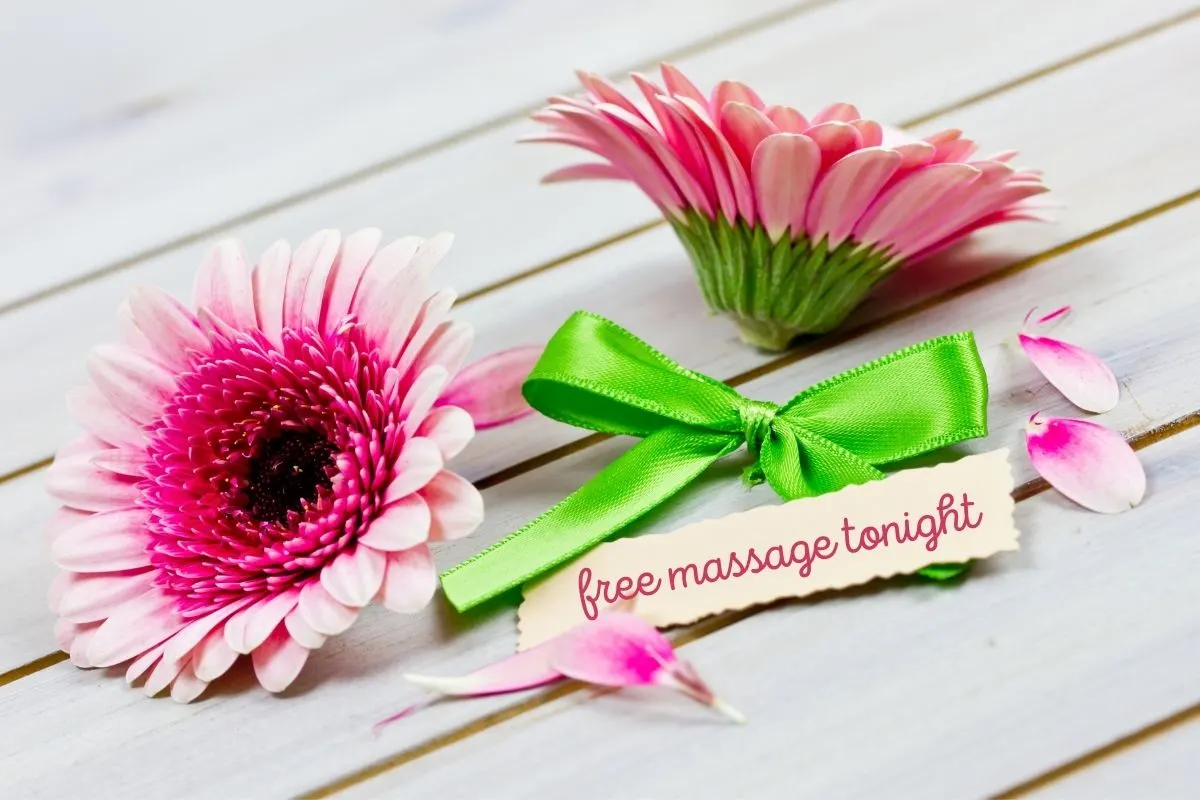 Homemade romantic gifts won't usually cost you a lot of money, but their value is priceless because you'll give them something they can never buy in a store. That extra special touch goes a long way. Here are some ideas.
Make yourself available to her for the day for her – you cook, you clean, you do everything, so she doesn't have to lift a finger.
You can also create custom coupons for her. These coupons can be redeemed for things like:
One sappy movie with cuddling
Dinner and dishes done (or other household chores)
Massage
Romantic bubble bath
An action of her choosing
You can also create homemade cards, couples' memory books, or other romantic but handmade things that are sure to light her up.
A gift of shopping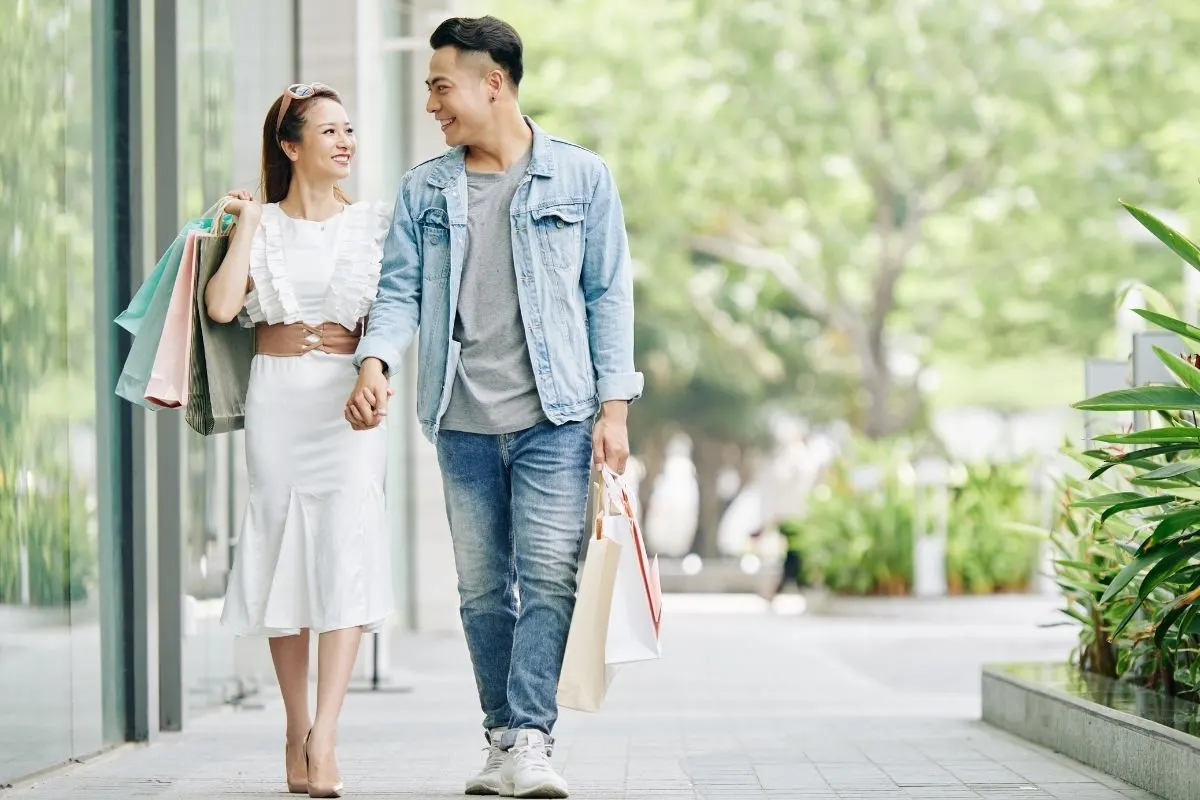 When you're not sure what else to get, or you want the birthday girl to be able to shop for herself, you can give the gift of shopping. This can be a very thoughtful birthday gift that also allows you to spend time together if you go along for the shopping.
You can do this in one of two ways:
Decide what to get her and go out and buy it. You can get her things like comfy PJs or lingerie, teddy bears, bath stuff, perfumes, make-up, etc. Take her personality into account or think of things you know she's been wanting for a while.
Take her on a shopping spree. Create a budget and let her go and spend until she reaches it. You'll be sure she loves her gifts, and it can be a lot of fun to do it together.
A nice way to do this is to get the cash for the amount you want to spend. Buy a wallet and put it in it. On this wallet, you can label it "Shopping Spree". Also, make sure to mention that she gets to tote you around for this shopping spree. Be sure you add a personalized message to it as well.
Throw a 50th birthday party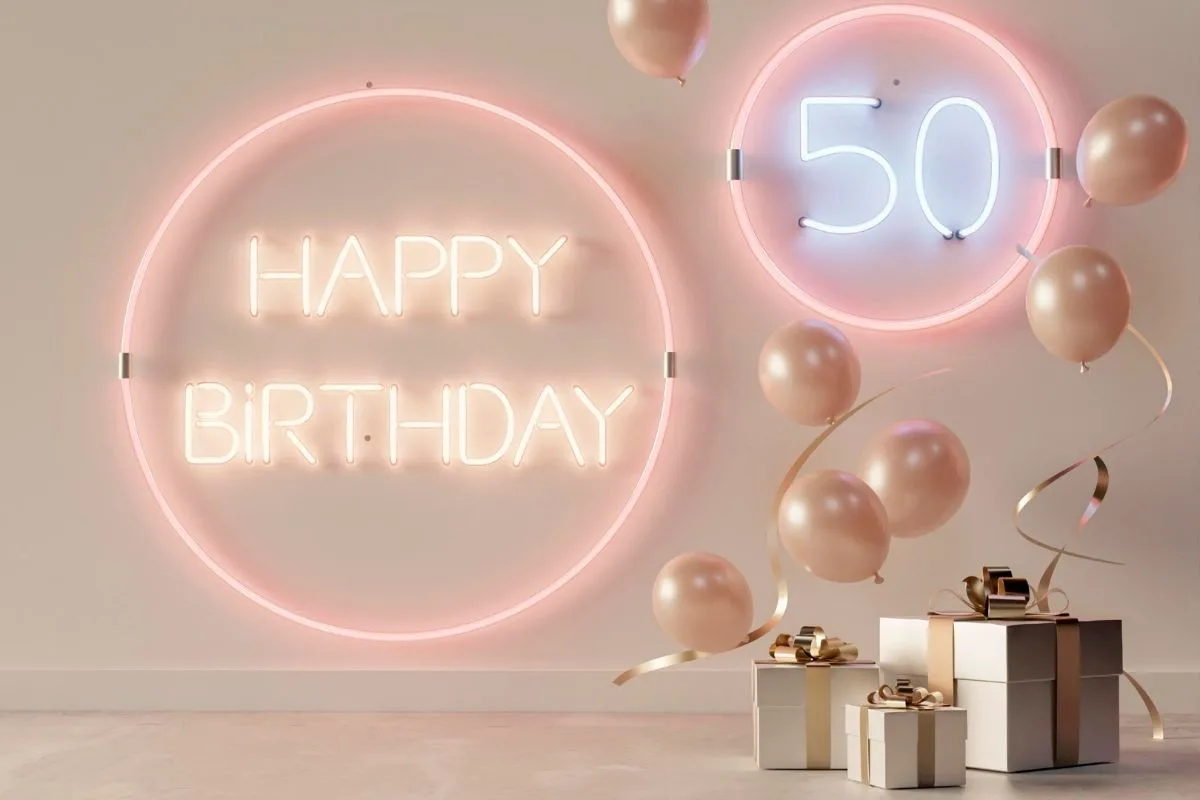 Sometimes the gift is the party itself. When the woman in your life loves to party, you can create a 50th birthday bash of her dreams. Invite all of her friends, use her favorite décor theme, have a live band playing her favorite music, or anything else that is special and personalized to her.
Even if it's just having everyone around the living room for birthday cake and presents, you can make it special. Her fiftieth birthday only comes around once, so putting that extra time and attention into doing it right will be very meaningful.
Milestone celebrations are meant to be enjoyed in as big or small of a way as the birthday guest of honor desires.
50th Birthday Gifts for Women – Conclusions
These are a few of the many ideas you can use to plan the best 50th birthday gift and birthday experience for the woman in your life who is reaching this milestone. The ideal 50th birthday gift idea might be concert tickets for someone who loves music or has a favorite band.
Sometimes, what a woman really wants is to spend time with the ones she loves. The best gift might be time with family members and close friends, hanging out, enjoying great food and a great time.
Another woman might love funny gifts and you could choose a gag gift to present first before giving her real gift. If she has a sense of humor, she will be sure to appreciate funny gifts.
As you can see from this post, meaningful 50th birthday gift ideas can look different for each person. The most meaningful gift is one that takes her personality and her lifestyle into consideration.
What does she like?
What does she dislike?
What is she passionate about?
Hopefully, this helps you pick out the best 50th birthday gifts for women!