50th birthday t-shirts are great mementos and fun ways to celebrate the big day. They work great to get attention spotlighted on the birthday person. There are a number of ways you can incorporate birthday t-shirts into your event so make certain to have fun and be as creative as possible.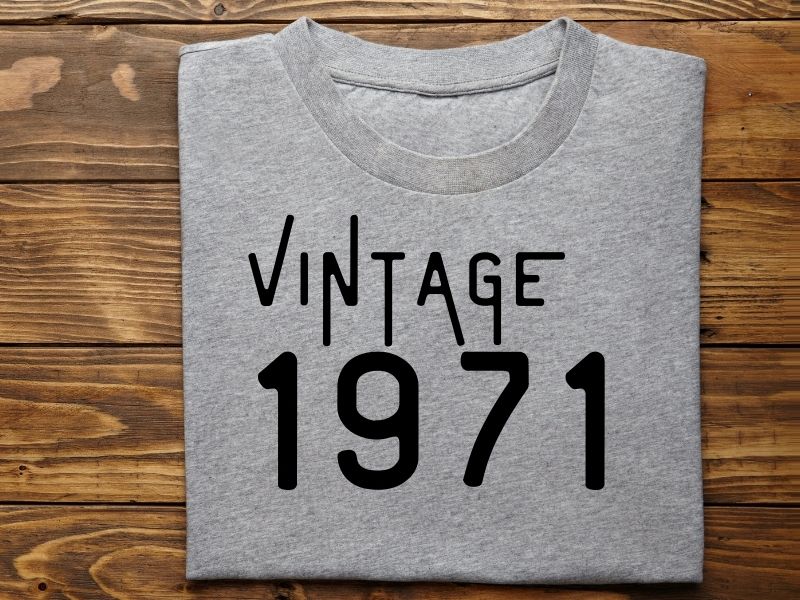 Unique 50th Birthday T-Shirts They'll Love
Funny 50th Birthday Tee Shirt I Women or Men
Retro Vintage 1967 50th Birthday Tee Shirt
The great part about t-shirts is that they can be made for everyone in attendance.
For the Guests: T-shirts can be made for each guest as a party favor.
You could think of it as a commemorative shirt like wild rock concerts might offer. Brainstorm to come up with a unique image for the shirt, really have fun with the ideas and concepts.
Or you can make up jokes about the birthday person with each shirt having a different joke.
Get the birthday team together and brainstorm for a memorable idea! This is a simple and fun idea that will give them something they can remember the day by.
Make the teeshirt memorable
The more memorable, the better. The shirt will also give them many opportunities to retell the event each time they wear it, especially those who don't mind the somewhat "rude" comments some t-shirts might have.
For these birthday t-shirts you can use sayings like :
Look what I got at Bob's 50th!!
I'm with an old duck (arrow pointing to picture of the birthday person)
Look who's 50! (picture of the birthday person)
Hungover from a great 50th birthday celebration for Bob!
Some other options for using t-shirts as party favors are to create a teeshirt with a great group photo from the party and give them out after the fact. These make a great reminder of a memorable event.
For the Birthday Person: A custom t-shirt is a great way to label the special person, for both the party and just in the general public. You can make them wear a t-shirt all around town.
This makes for a big giant label telling the world they have turned fifty. Certain to turn heads and be a great conversation starter!
Great sayings to use on these t-shirts
HEY! I'm 50 years old today!
Over the Hill, but glad I'm not under it!
Holy Crap! I'm really 50?!? I demand a recount!
18262 days old
Kiss me I'm 50
Fabulous at 50
Half a Century Young
I'm 50 and I feel great! Want to feel?
There are many, MANY, more sayings you can use for the 50-year-old. These t-shirts are a lot of fun, and the birthday person will feel special with all the attention they get from the shirt.
For the Party Guests (during the party): Create t shirts for each person to wear during the party. Here are some ideas to use:
Each guests names
Name and relation to the birthday person
Funny picture of that person and their name
Picture of that person with the guest of honor.
These 50th birthday t-shirts help make introductions and icebreakers a lot of fun. It kind of lends to the introductions without formally naming all the guests.
Hope these ideas help and like we do on every page, we will be sure to continue to add more and more for you!
Do you have any other unique saying or ideas for 50th Birthday T-Shirts?