Need 50th birthday gifts for men? No worries! Whether you are looking for unique, one-of-a-kind gifts for a man in your life or something you can buy quickly and easily off the shelf, I have ideas for every need. A 50th birthday is a big deal. It's a milestone birthday and you should treat it like the special occasion it really is with a great gift. But if you're feeling stumped on where to begin, don't worry. I've done the research for you and compiled a list of ideas for every type of man out there, so you're sure to find something that suits your needs.
Check out these ideas; you're sure to find the perfect gift for him. Here are some of the best 50th birthday gift ideas for the men in your life.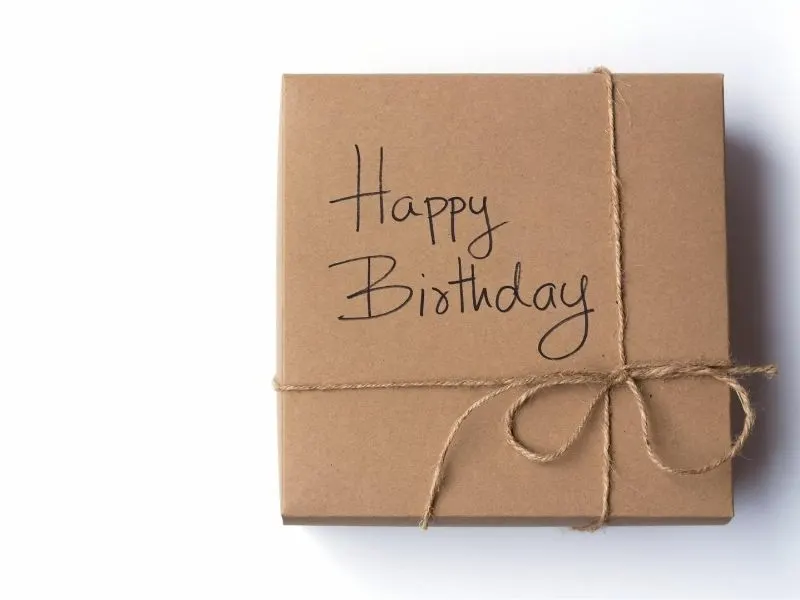 Do you want something that is just perfect, but he's the kind of guy that is really hard to buy for? When you need a unique gift and a plain gift card just won't do, you need to think a little harder. It might even require a bit more work on your part – which could be how you ended up here on my site. What is the best gift for a 50-year-old man? Well, we're going to find out. You're in the right place if you want the perfect 50th birthday gift.
Although the page says these are 50th birthday gifts for men, that does not necessarily mean he needs to be turning 50 to get gifts like these. You can use most of these birthday gift ideas for ANY age, and for any guy deserving of a great birthday gift!
Before we get to the fun and unique 50th birthday gift ideas, let's talk for a moment about what you probably won't want to get for this special birthday.
What NOT to Give
First, let's talk about what not to give before we dive into the good stuff. Sometimes it's easier to rule those things out and narrow the list than it is to start wide and try to pluck an idea out of thin air. If you know he hates sports, then don't get anything sports-related, no matter how cool it sounds to you. If he doesn't enjoy working on things and fixing things, a new toolset might feel like an insult more than a gift. Go ahead and make a little list of things you know he doesn't like so you can rule them out from the start and not waste your time on them.
Remember, if you think the gift is practical and useful – like clothes or socks – he might not like it!
Turning half a century old calls for something more than a pair of socks (even if they are quirky and fun socks). This isn't the time for practical gifts like that. The perfect gift for him needs to be something he would die to have but wouldn't buy himself, or something hard to find, or something unique and specific to his interests. If he's a loved one or a close family member, or even your best friend, then you may decide to get him a luxury item he wouldn't get for himself, for example.
Or something he would never think to buy. When buying 50th birthday gifts for men, remember to throw practicality out the window. If you're ready to have fun, I have some ideas for you!
Think … toys … electronics … gizmos … gadgets!!
If you look at the gift and say "this is really cool, but why would I spend money on it?" Then that is likely a great idea for a man's gift for his 50th!
Or, you could try some prank gifts for giggles. But more on that later. Let's get into the gift ideas now.
50th Birthday Gifts for Men
When thinking of gift ideas for that special man in your life, think hard! He's a pretty important person and deserves an amazing gift. Picking the first thing that comes to mind is not always the best option. Sit down and think, make a list of all his hobbies and interests. This will help you personalize it and choose a great gift idea that really means something special.
Also, think of those hints he may have dropped throughout the year. That's a great way to come up with a fabulous 50th birthday idea and you can be sure he will love it. Just be sure to coordinate with other important people in his life to be sure you're not getting him the same thing.
Next, jot down a few ideas you think he might like next to each of his hobbies that you listed.
This is a good starting point to finding that perfect 50th birthday gift for a man.
A lot of husbands have pretty similar interests, so we thought we would tally up a list of what we thought were the most common hobbies for men and give some ideas to go with each of those.
Here are a few examples of 50th birthday gifts for men that you can buy in the above-mentioned categories:
Electronics
Nearly every man likes some form of electronic, for:
watching TV
playing games
his car or truck
etc.
If diamonds are a girl's best friend, electronics are likely closing in on being a guy's best friend.
You can buy him things like:
A new cell phone (maybe an iPhone, or the newest Android)
iPod or maybe if he's spoiled an Ipad
A new flat-screen TV, even further get a 3D one
Upgrade his computer (or upgraded pieces for his computer, like a new graphics card)
Satellite radio for the car/truck with a year's subscription
Remote starter for his car/truck
An alarm system for his vehicle
Tile-mate trackers so he never loses an important item
Hobbies
Now, these are the 50th birthday gifts for men where you think up his favorite pastime and go big! There are so many things you can do, buy, make, or gift to create an amazing birthday gift based around his hobbies or pastimes. I'll give you some ideas below, organized by topics, but don't let it stop here if you have more ideas. You can also use these ideas as a starting point and then come up with some great alternatives of your own that suit your special person better.
Here are some ideas for more common hobbies.
Gifts for golf lovers
Gift certificates for rounds of golf at his favorite club
A new

set of golf clubs

New accessories, like shoes, tees, bags, golf balls, etc.
A golfing weekend at a club out of town
A personalized golf bag
Time reserved at a local range
For the beginner, why not get him some lessons?
Golf lessons for you and him together
Gifts for sports fanatics
Tickets to his favorite sporting team (hockey, football, etc)
Memorabilia for his favorite team
Season passes to the local games
Jersey with his favorite team, maybe have his name embroidered on the back
Gifts for a night with the guys

Set up a movie-viewing night and get the best snacks
Book mini-golf, regular golf, or another event they can do together
Fishing equipment so he's all set for the weekend fishing trips
Gift Cards for fun activities

These are perfect for the outdoorsy guy.
Arrange a fishing trip for him and his buddies for a weekend
Buy him some new fishing or camping gear
Guided tours to new hiking areas
Romantic weekend at a cottage
Gifts for gamers
Buy him the new video game he wants
Get him the console system he's been dying to buy (like an Xbox or PS3)
Upgrades to his computer
Dedicate a weekend to gaming with him
Find a game you can play together
Gifts for the cook/foodie
An outdoor grill
A gift certificate to his favorite restaurant
Some professional cooking classes
An elite dining experience
A man apron with his name or face on it
Picnic baskets
Gifts for the Mr. Fix-It
New tools
Personalized tool kit
A pressure washer
Portable tools/ keychain tools
Swiss Army knife
Shop Vac
New ladder or ladder kit
Fishing
New rods, reel, or tackle
Weekend fishing getaway
Fishfinder
Trolling motor
Boat accessories
Fishing hat
Vest
Fishing is a relaxing hobby for most, so giving him a gift for this hobby will give him a nice getaway to relax and enjoy his new gift from you.
Hunting
Crossbow or compound bow
New scope, range finder, or GPS
Hunting clothes
Blind, or a new comfy chair
Portable heater
Homemade coupons for his hunting licenses
Trip somewhere to hunt something new
Meat Smoker, books on butchery, recipes
The man in your life who loves hunting will love these gifts. Hunting is usually a hobby they don't share with you, so he won't feel so guilty leaving for a week to hunt when he knows that his trip will be even better with the gifts from you.
Gifts for the Guy Who Loves Gadgets & Gizmos
This is another fascination for many guys. This would be deemed the "toys" section for that birthday boy in your life.
These are the 50th birthday gifts for men that sound really cool, but we could all live without them. But they are also a ton of fun to buy someone because these are definitely things they would not buy themselves, which means they would really enjoy the gift that much more!
A new watch that tells not only the time, but also the temperature, his location, and more
Universal remote, one you can program everything including the kitchen sink
Hands-free car kit, one that does the phone calls, plays, and stores music, has GPS – go all out
A GPS system or stereo system of his car/truck
A mouse for his PC that does everything for his gaming needs
Mobile phones – like an upgrade to his current phone or gift card for his phone carrier
There are also a ton of other ideas that could or could not fall into the above categories:
Buy tools, accessories for his car, or memorabilia for his favorite teams.
Be his slave for a day (and maybe you will get the same for your birthday!)
Buy a trip for you two… make it somewhere he would want of course… like Vegas or Mexico.
Unique 50th Birthday Gifts for Men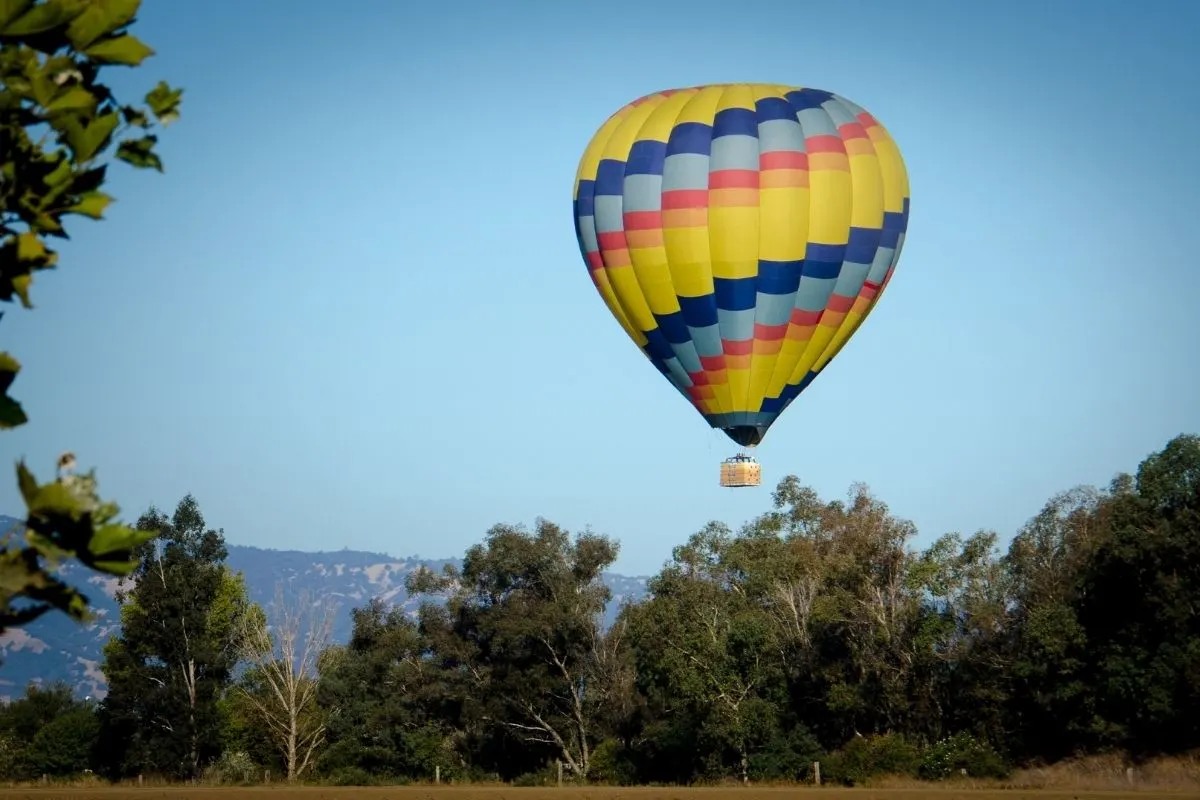 What if you want something outside of the norm? If you're shopping for a guy who already has everything, you may want to go more unique with your gift. Here are some ideas.
A hot air balloon ride
Swim with the dolphins tickets
His own man cave
Rare or impossible-to-find sports tickets/seats
Name a star after him
Remember, the best present is one you put your heart into.
More 50th Birthday Gifts for Men
You could always get out the art supplies and make something really special. These are the gifts you give him when it's just you two because they can be really cheesy. But every guy will love it no matter the cheese factor!
If the man in your life celebrating his fiftieth is a jokester, you might get a funny gag gift. You could also get a "real" gift to go with it, but give him the gag gift first to make him laugh. Other small gifts that go great with a gift certificate, gift card, event tickets, or some other kind of small or virtual gift are coffee mugs. There are so many different types of mugs out there. From funny mugs to customized mugs and everything in between,
Things you can make are:
a scrapbook about how much you love him
write him a poem or song
create a DVD with pictures of the two of you
draw something for him
videotape yourself singing him a song
just talking about how much you love him and why
a jar full of meaningful notes
a box of "Read this when ___" letters
You can also get something personalized for him. If he's an executive at work, buy him a nice pen set engraved with his name. You can have a bracelet, necklace, or ring engraved for him. There is an endless supply of options but it all comes down to thinking about the birthday guest of honor, their relationship with you, and something that you really want to get them for this milestone birthday.
50th Birthday Gifts for Men – Conclusion
At a 50th birthday milestone, this is a great time for reflecting on the life he has lived up until this point. A great birthday bash with friends and family can help him do this. A very thoughtful, special gift that shows you were thinking of him and his big day will also add great memories to the occasion. I think that if you don't find just what you're looking for on this list, it will at least get your creative juices flowing and help you to choose the perfect gift for that special man in your life.
Remember, the most incredible gift you can give is the gift of your love and time. A perfect time might just include a fun party, birthday cake, funny gag gifts, and thinking about old memories together. In the end, these are just a few ideas of 50th birthday gifts for men that I can think of, but you know your man best! Just put a little thought into it, I'm sure he will love it!!