Need 50th birthday gifts for men? No worries! Check out our ideas – we've got the perfect gifts for him!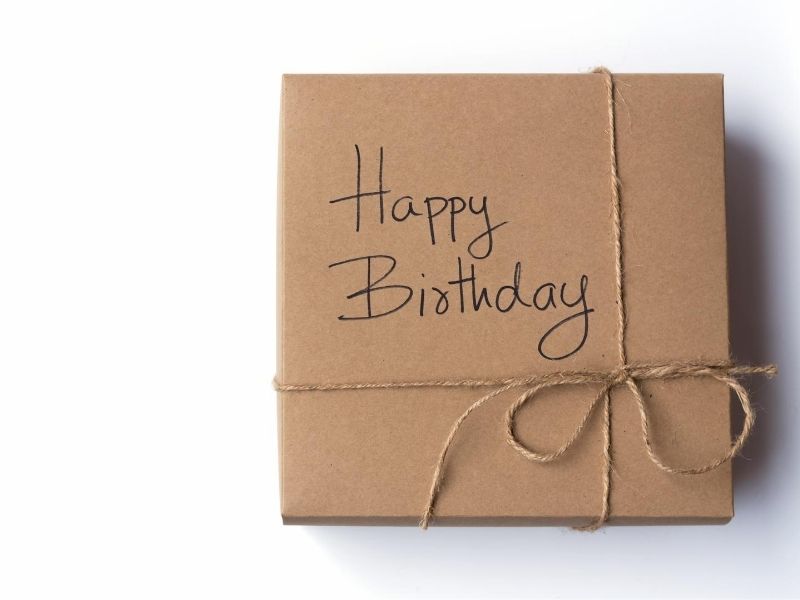 Do you want something that is just perfect, but he's the kind of guy that is really hard to buy for?
Although the page says these are 50th birthday gift for men, that does not necessarily mean he needs to be turning 50 to get gifts like these… you can use these for ANY age, and for any guy deserving of a great birthday gift!
Remember, if you think the gift is practical and useful – like clothes or socks – he won't like it!!
The gift for him needs to be something he would die to have but wouldn't buy himself.
Or something he would never think to buy. When buying 50th birthday gifts for men remember to throw practicality out the window.
Think … toys … electronics … gizmos … gadgets!!
If you look at the gift and say "this is really cool, but why would I spend money on it?" Then that is likely a great idea for a man's gift!
Or, you could try some prank gifts for giggles.
50th Birthday Gifts for Men
Here are a few examples of 50th birthday gifts for men that you can buy in the above-mentioned categories:
Electronics
Every man likes some form of electronic, for:
watching TV
playing games
his car or truck
etc.
Diamonds are a girl's best friend, electronics are likely closing in on being a guy's best friend.
You can buy him things like:
A new cell phone (maybe an iPhone, or the newest Android)
iPod or maybe if he's spoiled an Ipad
A new flat-screen TV, even further get a 3D one
Upgrade his computer (or upgraded pieces for his computer, like a new graphics card)
Satellite radio for the car/truck with a year's subscription
Remote starter for his car/truck
An alarm system for his vehicle
Hobbies
Now, these are the 50th birthday gifts for men where you think up his favorite past time and go big!
Here are some ideas for more common hobbies.
Gifts for golf lovers
Gift certificates for rounds of golf at his favorite club
A new

set of golf clubs

New accessories, like shoes, tees, bag, etc.
A golfing weekend at a club out of town
For the beginner, why not get him some lessons?
Gifts for sports fanatics
Tickets to his favorite sporting team (hockey, football, etc)
Memorabilia for his favorite team
Season passes to the local games
Jersey with his favorite team, maybe have his name embroidered on the back
Gifts for a night out with the guys

Buy him a poker table with the chips
Schedule a guys poker night at your place (you can choose to be the server for the night, or go out with the girls while they lose their money)
Fishing equipment so he's all set for the weekend fishing trips
Gift Cards for fun activities

These are perfect for the outdoorsy guy.
Arrange a fishing trip for him and his buddies for a weekend
Buy him some new fishing or camping gear
Guided tours to new hiking areas
Romantic weekend at a cottage
Gifts for gamers
Buy him the new video game he wants
Get him the console system he's been dying to buy (like an Xbox or PS3)
Upgrades to his computer
Dedicate a weekend to gaming with him
Find a game you can play together
Gadgets & Gizmos
This is another fascination for many guys. This would be deemed the "toys" section. Those things you just shake your head when he buys them and brings them home.
These are the 50th birthday gifts for men that sound really cool, but we could all live without. But they are also a ton of fun to buy someone because these are definitely things they would not buy themselves, which means they would really enjoy the gift that much more!
A new watch that tells not only the time, but also the temperature, his location, and more
Universal remote, one you can program everything including the kitchen sink
Hands-free car kit, one that does the phone calls, plays and stores music, has GPS – go all out
A GPS system or stereo system of his car/truck
A mouse for his PC that does everything for his gaming needs
There are also a ton of other ideas that could or could not fall into the above categories:
Load money on his favorite gambling site
Be a host for a night for a poker or fight night. He gets to invite his friends, you do the cooking, serving and cleaning, just like if they were at the bar.
Buy tools, accessories for his car, or memorabilia for his favorite teams.
Be his slave for a day (and maybe you will get the same for your birthday!)
Buy a trip for you two… make it somewhere he would want of course… like Vegas or Mexico.
More 50th Birthday Gifts for Men
You could always get out the art supplies and make something really special. These are the gifts you give him when it's just you two because they can be really cheesy. But every guy will love it no matter the cheese factor!
Things you can make are:
a scrapbook about how much you love him
write him a poem or song
create a DVD with pictures of the two of you
draw something for him
videotape yourself singing him a song
just talking about how much you love him and why
And of course, you can always be the romantic one and make him dinner with candles and all.
Also, who said a girl can't buy flowers? Get him chocolates and flowers! Any guy will be surprised to get flowers (make them manly flowers, not pink ones).
You can also get something personalized for him. If he's an executive at work, buy him a nice pen set engraved with his name. You can have a bracelet, necklace, or ring engraved for him.
In the end, these are just a few ideas of 50th birthday gifts for men that I can think of, but you know your man best! Just put a little thought into it, I'm sure he will love it!!