Hubby's birthday is just around the corner, and you want to give him something different. Traditional gifts like clothes or eating out at his favorite restaurant are fine, but you really want your gift to be special. We've put together a list of 10 of the best birthday gifts for your husband, making a few unique and definitely uncommon choices along the way.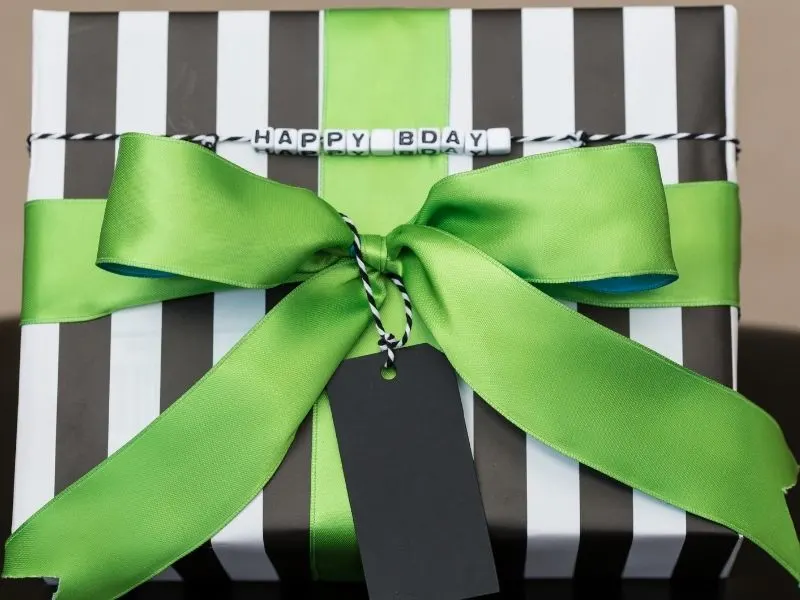 10 Best Birthday Gifts For Husbands
1. Magnetic Levitating Bluetooth Speakers
This thing checks all the boxes for husbands that love technology and gadgets. The Modern Levitating Wireless Floating Bluetooth Speaker sold on Amazon is a great gift for your husband for a lot of reasons.
offers hands-free calling
works with desktop PCs, tablets, laptops and smartphones, stereos, and radios
the sound quality is excellent
it's easy to set up
probably the biggest reason why we chose this as our best birthday gift for your husband is that the speaker floats in the air! It levitates!
Seriously! At a price tag that won't break the bank, these levitating Bluetooth speakers make a great gift for any man!
2. UV Phone Sanitizer Box
If the Covid-19 situation of 2020 and 2021 taught us anything, it's that we need to think about how we can improve the quality of our environment. Whether at home or on the go, we are breathing, touching, and interacting with so many things that can affect our health in a negative way.
The PhoneSoap Wireless UV Smartphone Sanitizer and Qi Charger are here to fix that situation. It's a small case that houses a UV light clinically proven to disinfect your entire smartphone.
You can use it to clean your car keys and credit card, wallet, earbuds, and jewelry. Anything that fits in this 8.5″ x 5″ case is thoroughly disinfected and cleaned quickly.
This PhoneSoap phone sanitizer kills 99.99% of the germs that are out there waiting to make your husband sick. This is a gift that shows hubby that you're always thinking about his health and wellness.
3. Radiate Portable Campfire
Who thought that campfires could be portable? Believe it or not, the Radiate Portable Campfire is exactly that. At around just $30, this is a gift that is unique in that every backyard barbecuing, camping and outdoorsy husband will love.
These portable campfires come in a number of colors and provide more than 3 hours of burn time. If you and your husband care about the environment and the planet we live on, you'll love that this product is made from recycled materials.
4. Indoor Putting Green
You know everything there is to know about your significant other. Even so, you might find yourself googling "best birthday gifts for your husband" in order to find something memorable. That search may or may not have turned up an indoor putting green.
More than 23 million men play golf every year, and that's just in the United States. Your hubby might be one of them. If so, help him work on his short game by letting him put indoors.
Any time he has a few minutes to spare, your husband can brush up on his putting. This can be a gift that's fun for the whole family, and it's better for your husband's physical fitness than playing a Tiger Woods golf game on his phone.
5. Outdoor Pizza Oven
Pizza is universally loved. There may be plenty of pizza delivery options where you live, but that experience can be less than enjoyable a lot of the time. Why not provide a great-tasting pizza made exactly the way he wants it every time your husband gets a hankering for a slice?
You can do that with an outdoor pizza oven.
This is a great gift for your husband if he loves cooking on an outdoor grill. It's dedicated to baking the perfect pizza but can also be used to cook other food. Backyard pizza ovens range in price from affordable to extravagant, so there's something for every budget.
6. Dodow Sleep Aid Device
This might not be the sexiest gift your husband ever gets, but it's bound to be one he loves and uses every night. Issues like sleep apnea do more than keep men from falling asleep. They can lead to very serious health problems.
The Dodow Sleep Aid Device is here to fix that. It syncs with your husband's breathing using a light which is proven to create the perfect sleeping environment. This is a no-brainer gift for your husband that can make him healthier (and not as grumpy in the morning).
7. RFID Blocking Wallet
Technology can be great. It can also unfortunately be used by thieves to steal identities. Identity thieves use software to steal personal information contained on credit cards and ID cards.
All a man has to do is walk by someone that's using this software, and the sensitive information in his wallet can be captured. An RFID-blocking wallet keeps your husband's money and identification safe and secure, and some of these wallets are very attractive.
8. Monogrammed Steak Brand
A monogrammed branding iron for steaks might be just what your husband is looking for. You want something unique and memorable. You also want a present for your husband that he's going to use. Help your husband channel his inner cowboy with this branding iron he can use to put his initials on steaks and more.
9. Temperature Control Smart Mug
Does your husband ever complain that his coffee or hot chocolate cools down too quickly? Does he enjoy a Hot Toddy or Irish Coffee and hates when it doesn't keep its heat long enough for him to drink it?
Smart mug warmers and travel mugs with temperature control ensure that your husband can keep his hot beverage at the desired temperature. Temperature-controlled coffee mugs with "smart" capabilities mean your husband (or you when you borrow it) doesn't have to worry about reheating a hot drink that's gone cold ever again.
In Conclusion
We think we've rounded out some really unique and cool gifts for your husband. Even though they all have a certain appeal, the Magnetic Levitating Bluetooth Speakers get our highest nod of approval. It certainly qualifies as a potential best birthday gift for your husband and he'll enjoy impressing his friends with it as well.