Sisters are the best! They're always there for you when you need them most, and they know just how to make your day better. It's no wonder that many people have a hard time picking out gifts for their sisters on their 50th birthday because they want something that will make their sister feel special. So, I gathered a list of 50 amazing 50th birthday gifts for sisters (what a tongue twister!) and there are some great gift ideas that any sister in her 50s would love!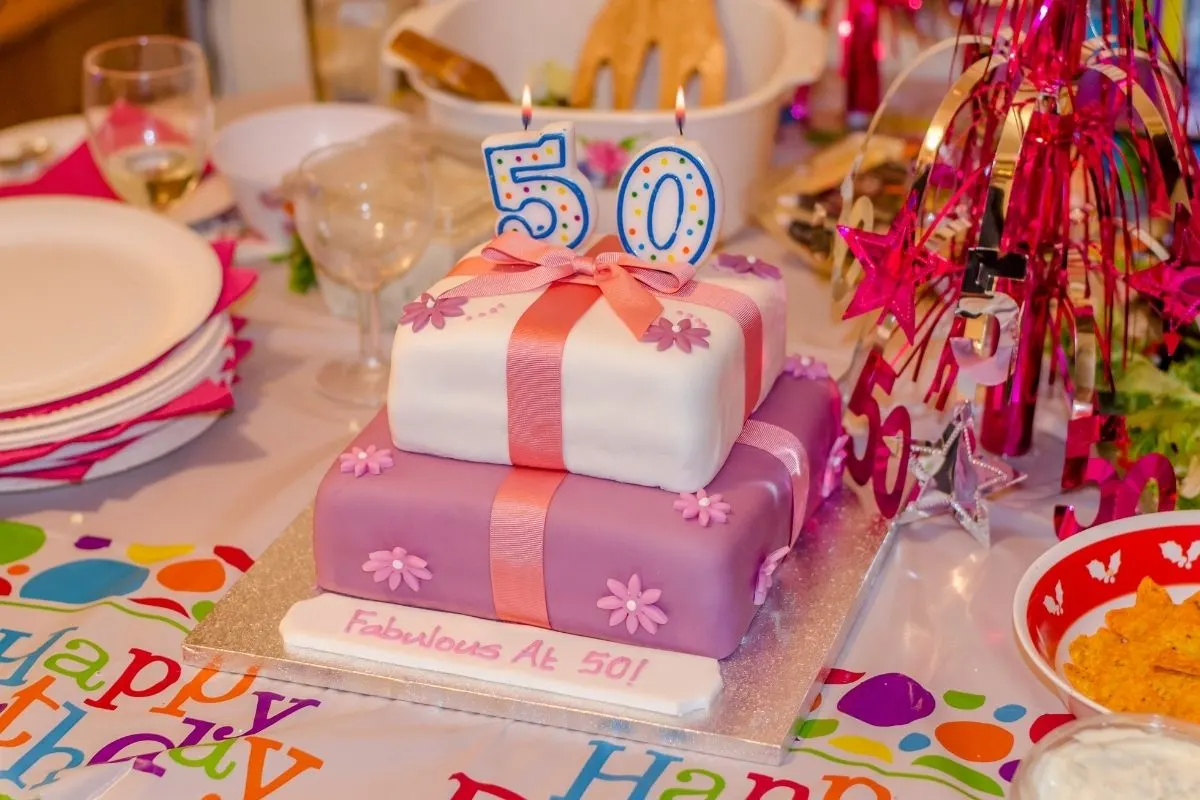 50 Of The Best 50th Birthday Gifts For Sisters
How to choose a good present for your sister on her special day?
Sisters are special. We love them, and the 50th birthday is a special occasion, an important milestone, that needs not only to be celebrated in a special way, but it also deserves a thoughtful gift! But how do you know what is the best gift to get?
If you're close to your sister, you probably already know the things she loves and will know just the perfect gift for her.
if you know of something she can't quite decide she can spend her money on, but you just KNOW she'd love, get it for her, and it will be the perfect 50th birthday gift.
surprise her with a unique adventure (or relaxing) trip: a great way to spend time together, have a good laugh, play a card game, etc. time together is the best gift possible!
think of her hobbies and interests: what does she like doing in her spare time? Does she have any favorite TV shows or movies? Who are some of her favorite authors? This will give you an idea of what kind of things she likes so it's easier to choose something from those categories.
1. Luxurious bubble bath set
Facilitate the best way for her to celebrate her special birthday with a luxurious bubble bath bottle. What a fabulous 50th birthday idea!
2. 50th birthday time capsule
Gift her this tube filled with fun stuff from her birth year that will bring back memories: from candy to trivia and old-time games, this is a unique 50th birthday idea that the birthday girl will love.
3. Engraved pencil set
There are plenty of companies online that offer engraving services, including the likes of Etsy (find some great personalized pencils here), Amazon, Ebay, etc.
You can get creative here, by engraving:
special sayings
inside jokes
inspirational quote
4. Customized photo frame
Add a picture of the two of you and this will be a lovely gift she'll treasure for years to come!
5. Handmade craft
If you're looking for something truly original, then why not try making something yourself? The sky is the limit here, and here are a few ideas to get your imagination going (of course, if you're not the crafty type, Etsy has a lot of already made crafts you can buy):
herb-filled sachet
bath bombs
engraved mug
sugar hand scrub
wooden burned utensils (check out Etsy for some fabulous ideas!)
DIY essential oils perfume
origami earrings
homemade soup mix in a jar
6. A unique piece of jewelry
Although jewelry isn't necessarily considered a "gift", it still works extremely well as a birthday present. In fact, it tends to be one of my favorite ways to express myself through fashion. Whether you opt for a silver ring, gold necklace, diamond earrings, or even pendants, it will be a lovely gift.
7. Gift certificate for something special
Gift certificates are not the most creative gifts but adding a gift certificate for something special to your bigger gift can be a sensible way to make the gift more special.
8. Personalised stationery
Personal stationery has become incredibly popular in recent years. From business cards to letterheads, your birthday lady will love having her own branded items with an exclusive design just for her.
9. Flower Bouquet
Flowers are another great gift choice. They come in many different shapes and sizes, meaning that you can find something suitable for almost any taste.
10. Luxury bathrobe
At 50 years old, she deserves a bit of luxury. Made from high-end materials such as silk, cashmere, wool, cotton, linen, these robes can give her a cozy hug every time she puts it on.
11. A pair of shoes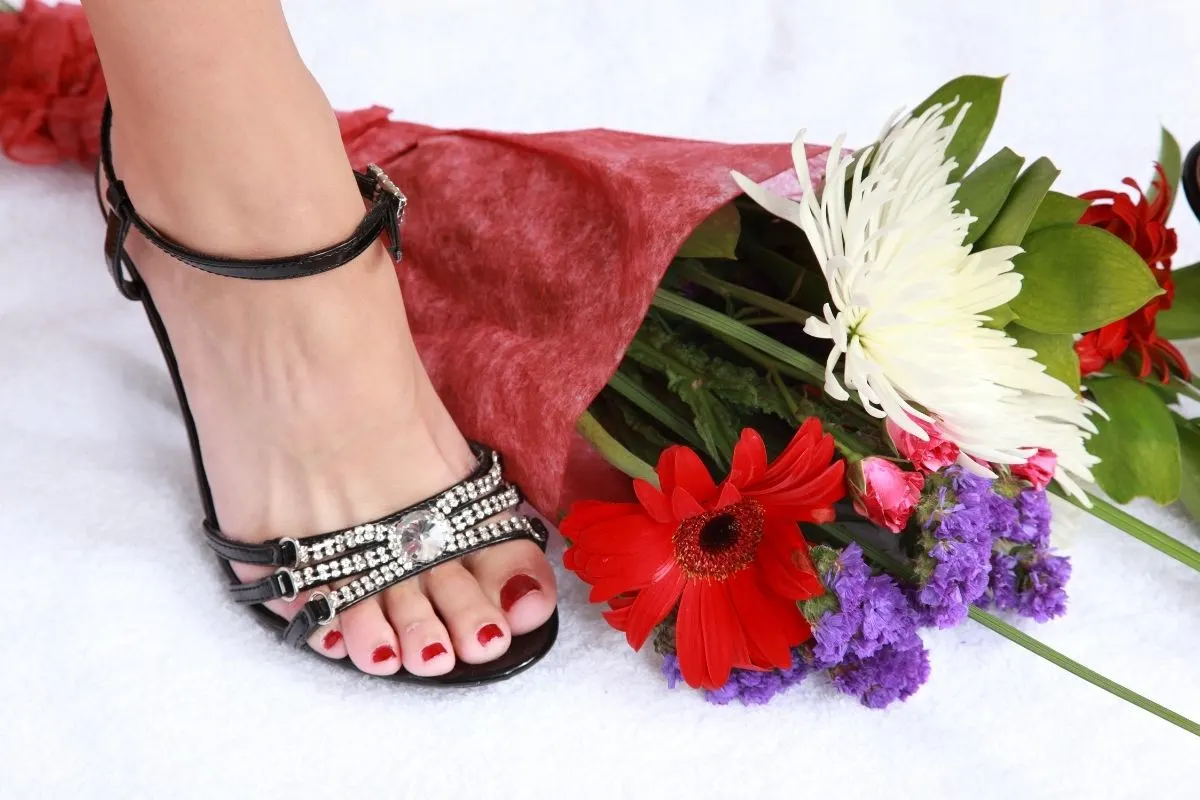 Shoe shopping can be fun, and at 50, she's looking and feeling great! Go on a shoe shopping trip together and have fun trying on cute flattering shoes. This show shopping trip can be the highlight of her 50th birthday celebration 😉
12. An appreciation letter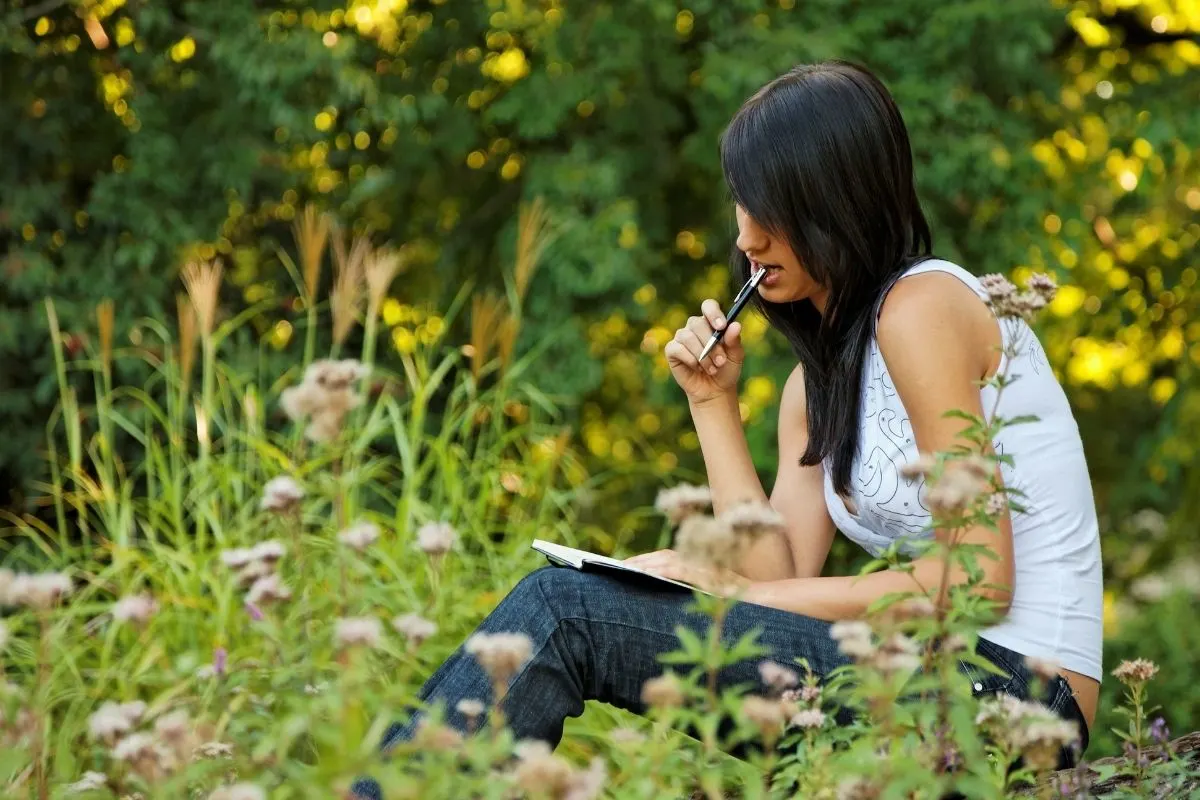 Writing letters is a wonderful way to show appreciation towards those close to us and especially close family members. It doesn't need to be lengthy either: short handwritten messages work perfectly fine.
If you're a journal keeper, you might have journal entries that mention special things she did for you: pull those out and share them with her.
13. Handmade cardigan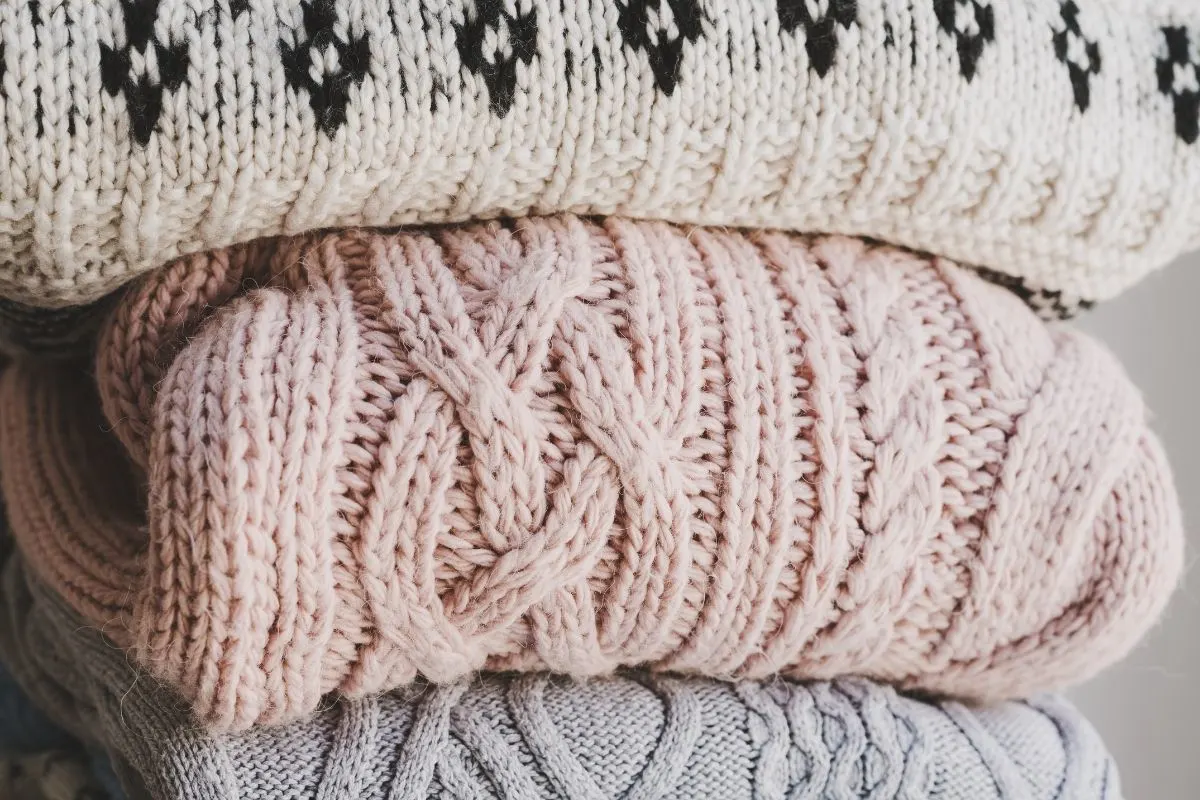 Cardigans are becoming increasingly popular among women everywhere. Not only do they look fantastic, but they're also super warm during cold weather months. And a labor of love you'll dedicate to your sister.
14. A favorite book
Reading is one of the best things you can do for yourself if you love books. Books are inexpensive these days, so if you know what genre your sister likes, buy her a few. Or, maybe you want to get her that ONE limited edition book she's been secretly wishing for all her life!
15. A handbag with lots of space
Bags tend to be quite versatile, and every woman needs a good size bag. Because of this versatility, bags are often seen as ideal presents for both men and women alike.
16. Backpack organizer
If she likes a sporty look sometimes, gift her a backpack organizer. Backpacks can easily get messy if not organized properly, and backpack organizers help organize your belongings without taking up too much space in your pack.
17. Gift certificate for her favorite restaurant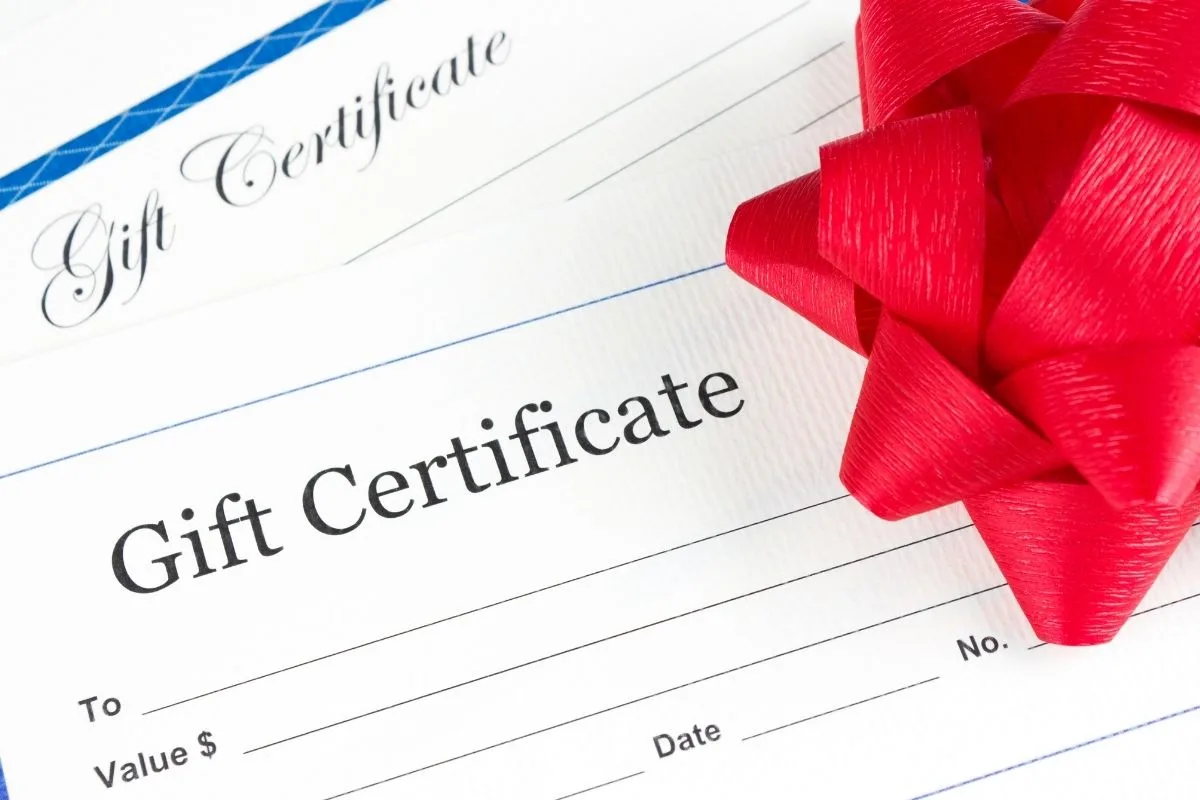 You can (and maybe should) take your sister out to her favorite restaurant on her birthday. But why not also give her a restaurant gift certificate, so she can go again? A gift that keeps on giving!
18. New phone case
Cell phone cases are extremely useful accessories, helping protect phones against scratches while adding personality to devices. Give her a fancy cellphone case.
19. Belgian chocolate
YUM! Sweet treats are always a welcome gift. Belgian chocolates are a special gift she can enjoy one piece at a time, for weeks to come 😉
20. Wall Art
Paintings are beautiful works of art, which make great gifts for anyone. Find some wall art that fits in with her home decor and she'll be reminded of your gift daily.
21) Fancy floral knife kit
Knives are essential kitchen tools, whether you use them to chop vegetables or cut meat. But a fancy knife set is a pleasure to work with. The above set will add a romantic tone to her kitchen.
22. Memories box
What a cool gift! She can use this box to store small items such as jewelry, perfume bottles, pictures, trinkets, etc. Memories boxes come in different colors, various sizes, and shapes, and they even come in themes: pick up a wooden box you know will suit her best.
23. Sisters mug
I LOVE this gift! A great way to remind her she has a sister whenever she needs her.
24. Set of house plants
Giving house plants as gifts has become very common in recent years, since they help brighten homes and offices. Another good idea for your sister's birthday.
25. Laptop sleeve
If she travels, a laptop sleeve is perfect for keeping her laptop or tablet safe. Pick a girly design to make her feel special!
More Of The Best 50th Birthday Gift Ideas
Want more ideas? Not all gifts are perfect for every person, but these unique 50th birthday gifts might be the perfect ones for your sister's birthday. You know bets, and hopefully, these ideas will spark the perfect gift idea for YOUR sister!
26. Clothesline hooks – perfect if she loves a more natural way of living. Hang clothes out to air dry instead of using electricity, and clotheslines hooks are simple yet effective solutions.
27. Tote bag – totes come in handy for storing things like keys, wallets, cellphones, makeup, etc. Give her a cute one, she can tuck away in her purse for whenever the need arises.
28. Water bottle carrier bag – bottles are convenient containers for water, soda, juice, sports drink mixes, etc., and a bottle carrier bag will make it easy for her to bring her water bottle along wherever she goes.
29) A BPA-free water bottle – convenient for carrying water every day.
30) Air purifier – as we age, we get more health-conscious, so this is a great gift for a 50-year-old.
31) Bluetooth speaker – get her a wireless one: much better because it won't get tangled up.
32. A Workout DVD – DVDs offer exercise routines designed by professionals, and workout DVDs are portable and fun.
33) Self-care subscription box – a monthly gift to remind her how special she is.
34. Dry erase board – perfect to add to her office to remind her of things she needs to do.
35. Homemade bookmark – the perfect little reminder that you love her! Etsy has some really beautiful bookmarks for women!
36. Jigsaw puzzle – puzzles are relaxing pastimes, and jigsaws are among the easiest puzzles to put together.
37. Keychain light – a multipurpose tool that's helpful in emergency situations such as a power outage, and could even help disorient an attacker using the strobe function.
38. Leather wallet – a practical little bag that holds all kinds of cards and cash, making it an excellent gift idea.
39. Post-it note pads – handy in so many situations! Always good to have a few in every nook and cranny.
40. Cookies – who doesn't love cookies? Gift her a collection of specialty cookies to treat herself.
41. Funny sentiment candle – mark your sister's special day with this funny sentimental candle.
42. Toiletries kit – put together a mini toiletry kit she can keep in her purse for those unexpected emergencies!
43. USB drive – always handy to have one of these in your purse. Give her one.
44. Yoga mat – a gentle encourager to keep herself in shape. This one has great reviews!
45. Pencil holder with phone stand – this one is so adorable!
46. Customized pet portrait – if she has pets, this is a great gift! There are several Etsy sellers offering this.
47. Giraffe blowing bubble vase – too adorable for works. She'll love this on her table!
48. How to do noting – a thought-provoking book she'll enjoy. Available on Amazon.
49. Pop socket – as we age, we stet dropping our phones, and your sister is probably doing it too. Give her a cute pop socket to keep her phone safe.
50. Silk eye mask – finally, a beautiful, special gift for a sister you consider a princess: using this very night will help her sleep better and feel great!
With so many ideas, you're sure to find something your sister would enjoy receiving for her birthday.
Looking for more gift ideas for 50th birthday celebrations?
Check out our other list of gifts for people who turn 50: