Are you looking for unique or funny 75th birthday gifts for a special woman in your life? Maybe you want to go traditional and express the love you have for an important lady reaching this incredible milestone in her life. Either way, we've compiled some thoughtful, funny, and memorable 75th birthday gifts for women to make your shopping easier. Let's start by looking at a gift that can take the birthday lady back in time to the year she was born.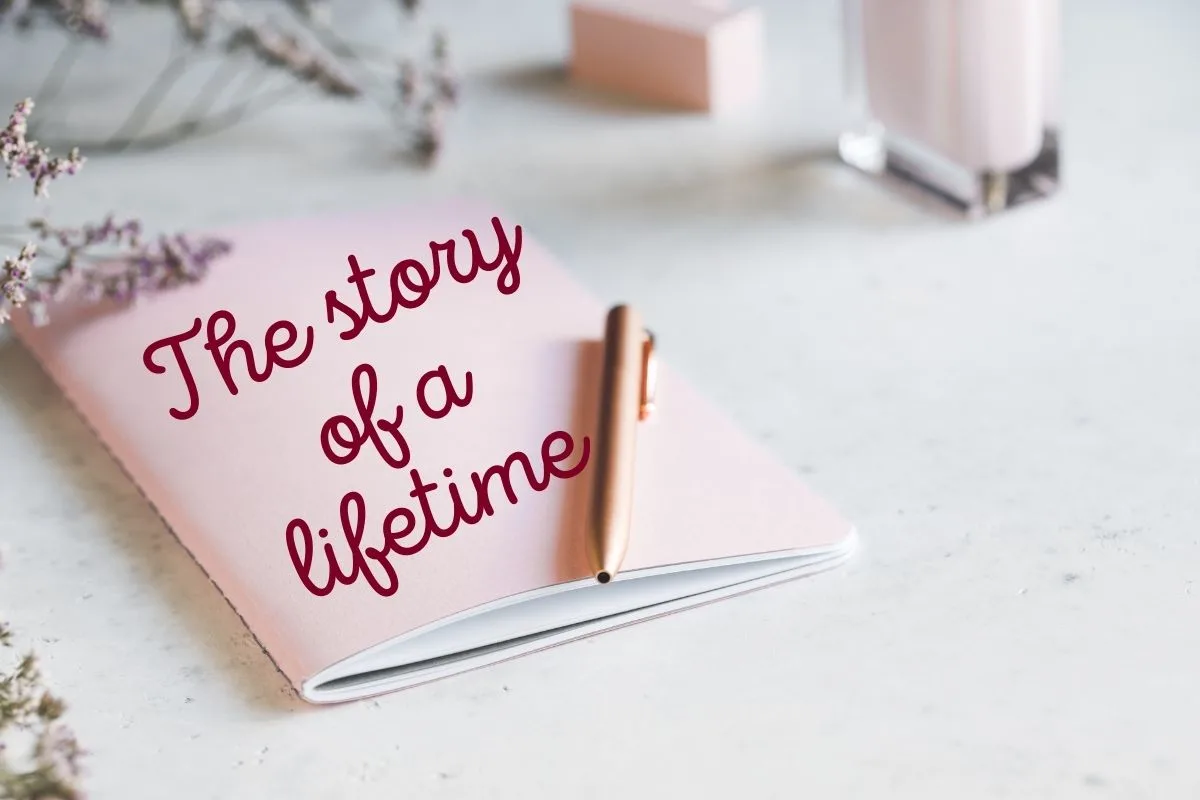 Unique 75th Birthday Gifts for Women
1. The Birthday Chronicle
This is honestly a great gift for anyone, especially for a woman turning 75: a lot of years have passed since her birth year. This thoughtful gift takes her back in time to that special year.
Included is a personal greeting from that year's US president, and news from around the world for the year of birth.
Academy Awards and top songs are listed, as well as the World Series winner and the national average of the weather forecast for her birthday.
The Birthday Chronicle is made to look like a mini-newspaper and is available on Amazon.
2. Story of a Lifetime: A Keepsake of Personal Memoirs
This makes a great 75th birthday gift for a woman that wants to record her thoughts and the things that have happened to her in her life.
The birthday lady has no doubt created some wonderful memories in her seventy-five years. This beautiful, hardbound journal lets her pass on those important memories.
Thought-provoking questions get her thinking about her life and all she has done and experienced, and she can pass this book on to her loved ones after she's gone.
3. "You're Only Old Once!" Book by Dr. Seuss
Sometimes you want to give a humorous gift. Be careful, because some seniors can be a little touchy about their age.
But if you have a lady turning 75 who is proud of her age and all she's accomplished, this might be the perfect gift. "You're Only Old Once!" is a great gag gift written by Dr. Seuss that takes a comical look at growing older.
4. "75 Never Looked so Good" Hat and Sash Set for Women
This is an inexpensive gift for a lady who is proud of who she is at this important milestone in life. It's the perfect 75th birthday gift for women when you don't have a lot of money to spend.
Included are a pink and white baseball cap and white sash with pink lettering. The hat is sure to fit, as it is adjustable with a one-size-fits-all strap in the back.
5. Memory Mints for Senior Moments
We've all had those "senior moments" from time to time, regardless of our age. A senior moment is a phrase that refers to a short and unimportant lapse of memory. Where did I leave my car keys? Didn't I have something I was supposed to be doing?
This is a memorable gift that makes light of these kinds of senior moments. On the plus side, it's really inexpensive. "Memory Mints for Senior Moments" is printed on a small tin container that holds strong, breath-refreshing mints. When the tin runs empty, she can refill it with her favorite mints or candies.
6. The "75 Years Loved" Throw Pillow Makes the Perfect Birthday Gift for a Woman Turning 75
Offered by DesiDD on Amazon, this is an 18 inch by 18-inch throw pillow the special lady in your life will love.
It's a great selection if you want to remind the birthday girl that she is loved and appreciated. The pillow comes with a floral wreath pattern that surrounds calligraphy that states "75 Years Loved". The pillow is handsewn and has a hidden zipper sewn into the machine washable cover.
7. Vintage Record Player with Bluetooth Play Vinyl Records, Cassettes, and CDs
That wonderful woman turning 75 no doubt remembers records. She may have some important memories tied to playing her favorite LPs on a turntable. She could even have some vinyl records leftover from days gone by.
If records weren't her thing, she might have kept cassettes that are attached to special memories or her favorite songs. When you give a record player with Bluetooth ability that can play old-school vinyl records, cassettes, and CDs, she can turn back the clock whenever she likes to a time when music was an important part of a great memory.
This makes the perfect gift for a woman on her 75th birthday for a lot of reasons:
It's an inexpensive time machine.
She can truly go back in her mind to a very different time and place.
It's versatile because it can play cassettes, CDs, and vinyl records.
When she uses it, she'll remember you gave her this thoughtful gift that she can enjoy on more than just her birthday.
8. Funny 75th Birthday Coffee Mugs
It Took 75 Years to be This Awesome And Almost Perfect
Happy 75th Birthday with A Garland Birthday Mug
Did you know that older adults drink coffee more frequently than any other age group? That means it's a cinch that the birthday girl loves her "cup of Joe".
The lady you're shopping for no doubt has her favorite coffee mug already. That doesn't mean that she wouldn't appreciate another. Purchase a 75th birthday coffee mug for women that has a catchy, snarky or love-filled saying or quote. This is an inexpensive present that's perfect for the coffee drinking woman in your life who is about to turn 75.
9. The Best Things in Life Candle
This is a sentimental gift. It lets the recipient know that you love her. The Best Things in Life Candle is a beautiful, round candleholder that includes a small tea light candle.
Inscribed on the candleholder is the following …
"The Best Things in Life are the people we love, the places we've been, and the memories we've made along the way."
This simple statement says a lot. It reminds the birthday lady that you love her and you want to continue making special memories with her. The space inside the candleholder is designed to accommodate different-sized candles.
This is the perfect present for tight gift-giving budgets, as it's priced right on Amazon.
Birthday Gifts for 75 Yeard Old Women – Conclusion
When a woman turns 75 she is more concerned about spending time with her loved ones on her birthday than getting a bunch of expensive gifts. That's why our list contains affordable gifts linked to emotions and memories. If we had to choose a favorite, we really like the Story of a Lifetime journal. It can provide years of heartfelt enjoyment as the birthday lady records the memories and thoughts of a lifetime. There are other great 75th birthday gifts for women on this list, and they all show that you care and that she is remembered.