Is your father's birthday coming up soon? If so, what do you get him? You know your dad is so cool that if you get him anything he'll tell you he loves it. But do you really want to buy him just another tie or wallet? We put together what we think are some of the best birthday gifts for dad so your present will be truly memorable. Choose one of the 10 gifts below and your father will understand you put a lot of time and effort into choosing his present.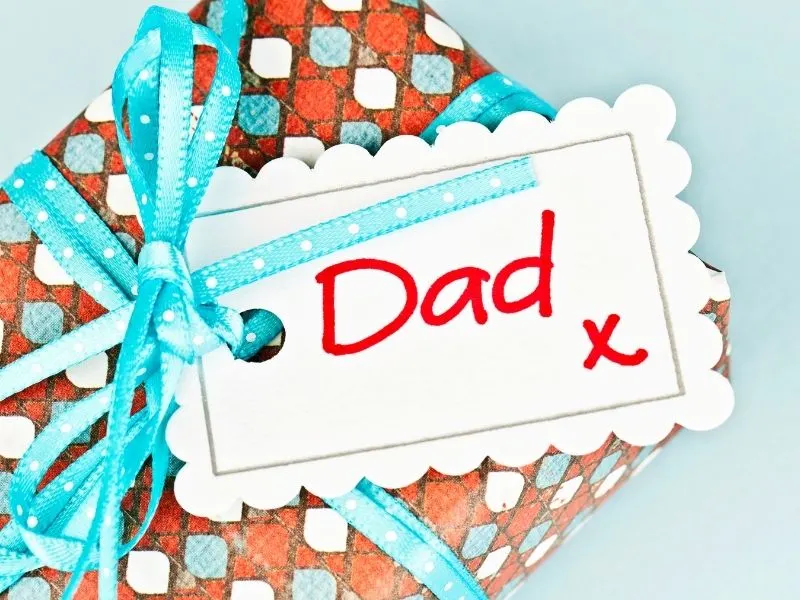 Best Birthday Gifts for Dad
1. Emergency Survival Kit
Talk about original! Your dad will never see this coming as a gift. Another big plus here is that you can bet you won't be duplicating someone else's gift. This is perfect for the dad who likes adventure.
It contains items that can be used in a real emergency or survival situation. If, while on a fun trip your dad loses power, needs shelter, finds himself stranded, etc.), he'll have survival supplies handy. This includes food and water, lighting, an emergency Mylar waterproof blanket, first aid, and tools. You can pick up this one-of-a-kind birthday gift for your dad on Amazon.
2. Electric Standup Desk
You might not think of a desk as one of the best birthday gifts for dad. But bear with me for a minute. This is the perfect gift for the father who works from home. It even makes sense if your dad doesn't work at home, but spends a good bit of time at his computer desk.
Electric standup desks can be raised or lowered with the push of a button. This means your dad can sit when he wants, but he can also stand from time to time. Studies show that sitting for extended periods of time can be just as deadly as smoking. Make sure you get an electric version that works with the push of a button. Dad may not want to crank the desk up and down using elbow grease.
3. Mail Order Steaks
Does your father like steak? It's safe to say that a lot of men do. For meat lovers, there's nothing quite like the taste of a quality steak. Meal delivery services can be found just about anywhere online, and they offer choices for every budget.
Mail order steaks might not be a gift that lasts, but any carnivorous dad will love them. Who knows? He might even share some of this birthday present with you.
4. Get Dad a Drone
Drones are everywhere these days. They're those small flying gadgets that look like a cross between a multi-winged insect from a sci-fi film and a miniature helicopter.
There are a few reasons why this makes sense as a birthday gift for dad. First off, some are as inexpensive as $20 or $30, and as expensive as several hundreds of dollars: something for everyone! Secondly, you can find drones with tons of different features, so you can cater your purchase to what you know your dad would love. The most popular are photography drones, some with pretty impressive megapixel ratings and video resolution.
5. Emergency Power Bank
This is a great birthday gift for the dad who always likes to be prepared. You can find emergency power banks with outlets for AC and USB-powered items. Get one with USB and mini-USB connections if your dad's phone is always running out of juice.
They come in virtually all shapes and sizes, and you can spend as little as $20 or as much as several hundred dollars. Consider size and weight when shopping. Read reviews from previous shoppers, and see how much power can be generated. The GrantMaya Portable AC Power Bank can generate up to 300 watts. It can deliver juice to laptops, smartphones and tablets, and any AC power device.
6. Home Coffee Delivery Service
If you live at home with your dad, this could be a gift you find yourself enjoying along with your father. With more than 2.2 billion cups of coffee are consumed every day around the world, odds are your dad is a coffee lover. Why not hook him up with a monthly delivery of his favorite morning beverage?
There are about as many coffee delivery services as there are grains of sand on a beach. They can deliver the same type of coffee each month or you can get a gourmet coffee sampler kit that keeps your father's tastebuds guessing. This is a great gift because your father will think about you every time he sips his coffee. Pair this with a personalized coffee mug for a great combo gift.
7. Classic Video Game Console Kit
This is the perfect gift for a man who reminisces about the early days of video games. Your dad may have been playing video games long before you came around, and you can help him relive those carefree days of youth.
There are classic-gamer products that deliver the basic Pong experience of the early 1970s. Younger dads can re-create a GameCube or N64 experience.
Ask one of your dad's friends if he was a gamer when he was younger, and what systems he preferred. Look for Atari 2600 or Intellivision products if your dad played video games in the 1970s, and NES, Atari 7800, or SNES products if your dad was gaming in the 1980s.
8. Beverage Holster
Yes, this really is a thing. Maybe your dad likes to tinker around the house and work on DIY projects. He might enjoy playing cornhole or horseshoes with his friends. Maybe he just wants to look cool and unique at the next backyard barbecue. In any of these cases, he's sure to be noticed when he shows off his drink holster.
These can be found just about anywhere online. They come in all shapes and sizes and some companies that manufacture them offer personalization. A drink holster is just what it sounds like, a holster for a drink instead of a gun. One benefit here is that you don't have to spend a lot of money to get a unique gift.
9. Bluetooth Keyring/Phone Finder
These are really cool. They will appeal to the tech-minded dad and they work two different ways. If your dad loses his keys he just has to whip out his smartphone to find them. When he activates the app on his phone the Bluetooth keyring will start beeping.
Dad can also use this neat piece of technology to find his phone. If he has his keys handy and he misplaces his phone, he can send a signal and his phone will ring so he can find it. This is one of the best birthday gifts for dads that love technology and electronic gadgets.
10. Indoor Electric Grill
It's obvious who this gift is perfect for. This is for the dad that loves to grill out but can't always go outside for one reason or another. Maybe the weather is terrible but dad still wants that outdoor grill experience.
There are plenty of indoor electric grills to choose from. What's really cool is that they're smokeless, but still cook food just like an outdoor grill does. This is another great gift for dad the whole family can enjoy.
So, which gift is best for YOUR dad?

For my money, the Zombie Defense Solutions Three Days Survival Kit might be the best birthday gift for dad on this list. It's original. It's fun, funny, and practical at the same time. It has food and water that last 3 days. The survival tools inside can be used again and again. It's affordable for most budgets, which is always nice.
Whether you choose from this list or not, remember that the best birthday gifts for dad come from the heart. Don't just rush out and buy a traditional gift, unless that's something your father asked for specifically. Combine creativity and your love for your dad, and you can't go wrong choosing the perfect birthday gift.
If your dad is turning 50, check out these 50th birthday present ideas for dad.