Birthdays are a great time to show that special someone how much you care for them. When someone makes it to a milestone birthday like the fiftieth, this is an even more important time to show them how special they are. The perfect gift is not far away because I have some ideas for you.
If you're looking for unique 50th birthday gift ideas for the special person on your list, I have some great ideas to help you. While there is no shortage of things you can buy to give to your birthday girl or birthday boy on their big day, I wanted to compile a list of unique and unusual gift ideas that you won't find just anywhere.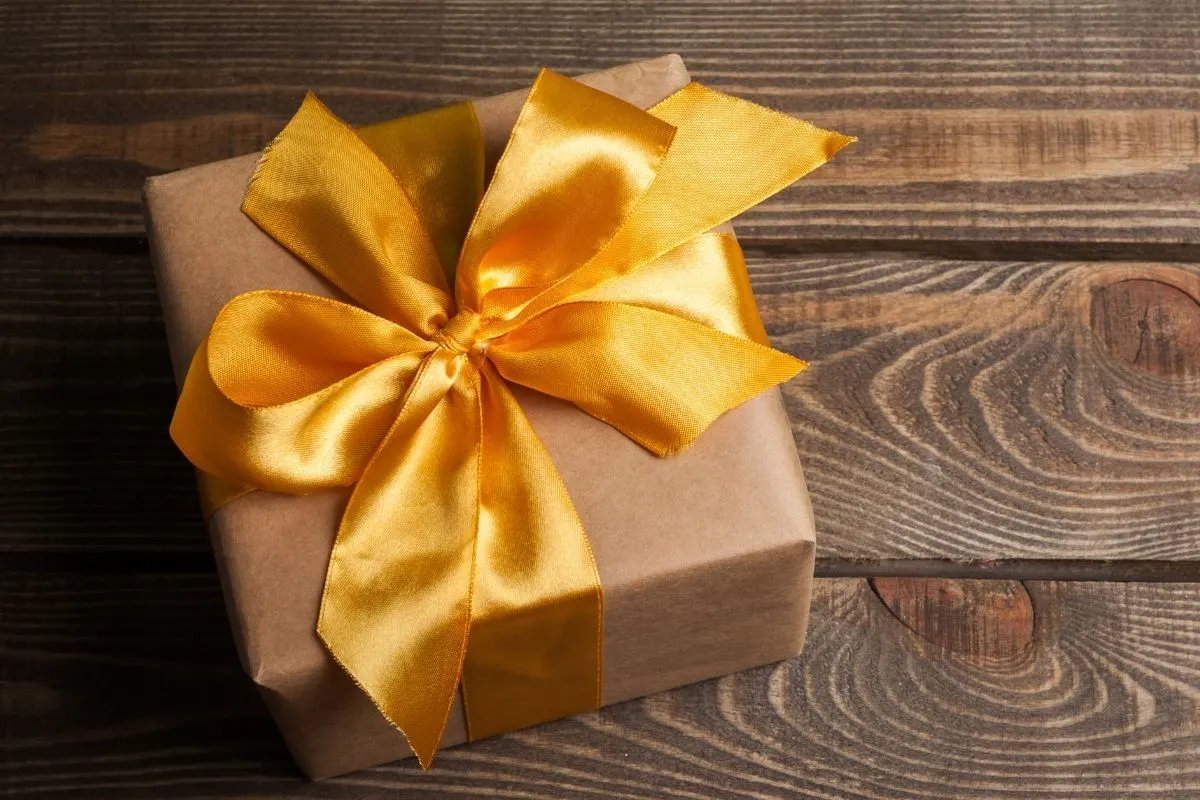 Sometimes the best gift is one that you spend a little more time planning and putting some extra thought into. That said, I know that everyone doesn't think creatively naturally and in these busy times we all live in, it can feel like a lot of pressure to get such an important birthday just right. Check out these best 50th birthday gift ideas to help you get started.
Unique 50th birthday gift ideas
Unique 50th birthday gifts don't have to be very expensive. Although you can buy something super rare or a fancy antique or limited-edition item that costs a lot of money, it's also possible to get a unique gift without breaking the bank.
One way to do this is to make something yourself. Another way is to commission someone more artistic to create a handmade gift for your big birthday surprise. With a little imagination and some planning ahead, you can create a touching gift that's sure to please.
Be sentimental in thinking about how to make your loved one feel special and appreciated. When you're looking back on a long life of 50 years, how can you not be sentimental? A milestone birthday like this one deserves a gift that will be just as memorable. Let's look at some unique ideas.
A Work Of Art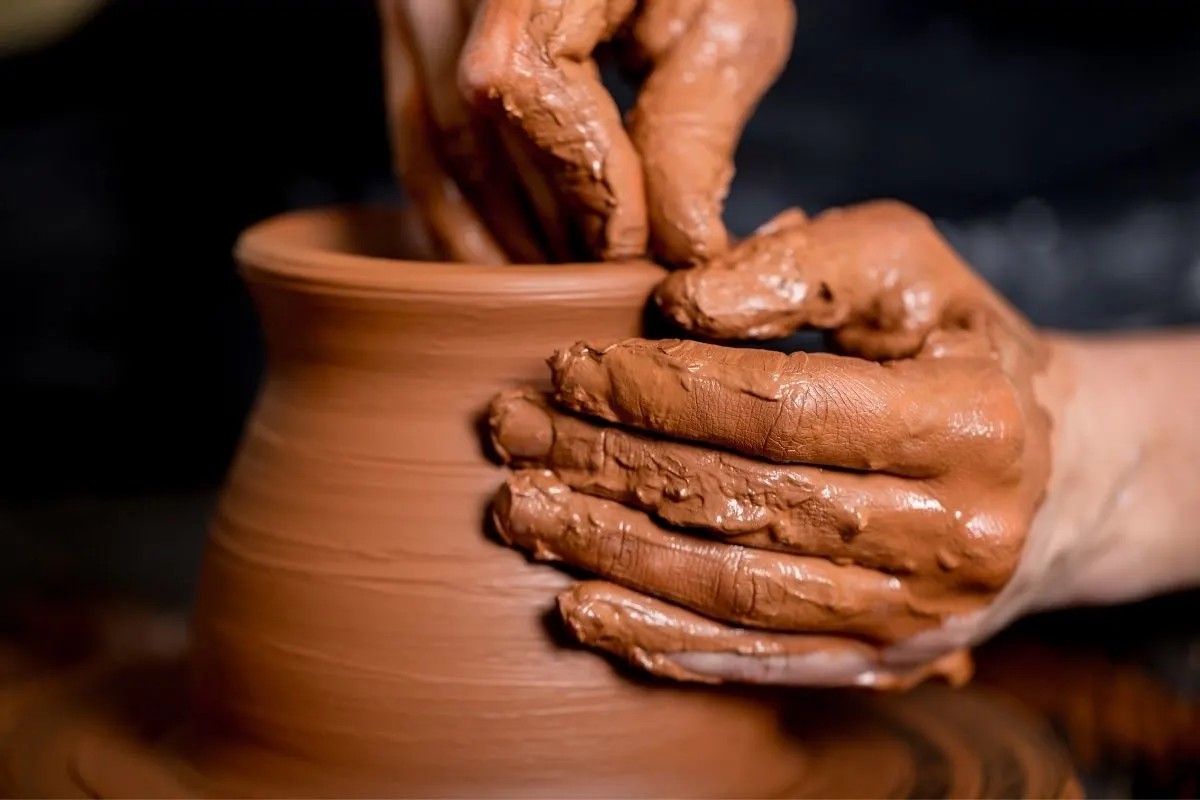 One idea for a very unique 50th birthday gift is to get a work of art – a painting or a sculpture, or some kind of handmade artistic gift they can cherish forever. No one else will give them the same gift and it will be truly special.
If you plan to celebrate with family members and close friends, or spend the fiftieth birthday with your best friend, or have a huge birthday bash that everyone will remember for years, you also need to include a special gift.
Special occasions like this call for a very special 50th birthday gift. The best way to show them you care is with a thoughtful gift from the heart. And it doesn't have to be hard or expensive. You just need someone to point you in the right direction.
Here are some examples of artistic gifts you might consider.
Something big, personal, and one of a kind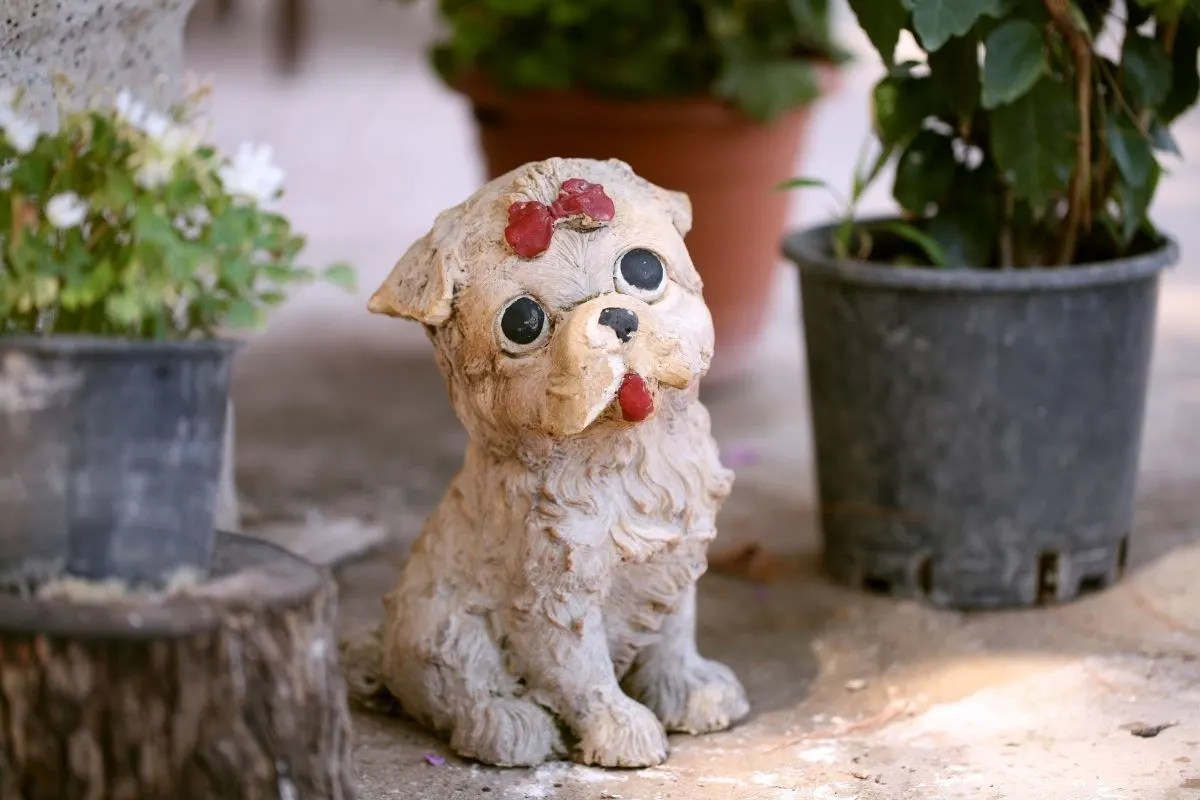 Now if you want to go big, here's an idea for you. Commission a sculpture of your birthday person or their favorite pet. You could even give them a likeness of their favorite TV or movie character if you thought they would appreciate it.
Imagine presenting the figure undercover for dramatic effect. They'll expect one thing and get something completely outrageous, like a bust of Homer Simpson! That could be a fun joke, too!
Depending on how much you're willing to spend, you might need to shop around to find the right artist. You'll definitely need to allow ample time for the creative process. Then gather up as many photographs of your subject as you can find.
One good place to find a sculptor and see examples of what you might need is Etsy.com.
Something smaller but still unique
If you're on a budget, or something large doesn't really suit the occasion or your birthday guest of honor's space, you can choose something smaller but also unique. A great to give a unique present is to think about the person you're buying for and what they really love. What makes them unique?
Think about the person's interests and create a sculpture from modeling clay.
If your sister is into gardening, you could sculpt a pair of gardening tools or a collection of flowers.
If your dad is into cars, sculpt his favorite car or emblem into a paperweight. It's amazing how easy this can be done with the polymer clays and craft supplies you can get these days.
Another option is to carve it from wood or plaster.
When gifts like this are heartfelt and made by someone you love, it will always bring a smile to the recipient's face.
Amateur and professional clay artists are everywhere, either locally or on internet sites like Etsy.
Instead of a simple photo mug, why not commission a custom mug or paperweight from a pottery studio?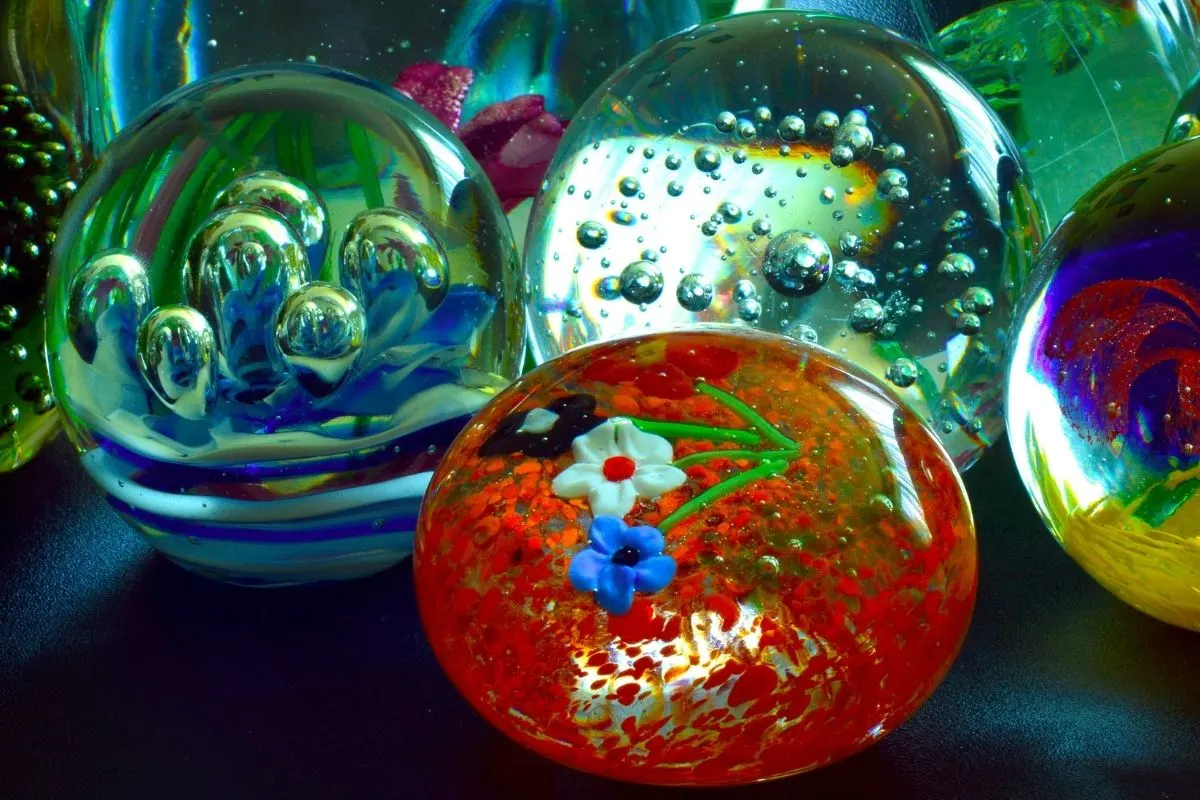 Just be sure to allow ample time because it takes time to dry and fire a piece of pottery, so for a fully custom piece you may need to allow 6 to 8 weeks plus shipping time, but this would be dependent on how busy your chosen artist will be.
Check with your artist before you order to make sure you can get it in time for gift-giving.
Other Artwork Ideas for a Unique 50th Birthday Gift
But the ideas don't stop there because if you want to give an artistic gift, you might even want to make one yourself. If you're artistic, draw a portrait or caricature of the birthday person. If you're not, you can hire someone to do it for you inexpensively. Check out Fiverr.com or Etsy.com to find people who can create these unique items.
Once you have the drawing ready or other artwork printed, just find a nice frame for it, wrap it up, and you're done.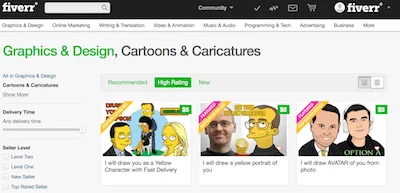 Sentimental and Unique 50th Birthday Gifts
What ideas for birthday gifts could be more unique than homemade gifts? This type of gift shows that you've really put thought, care, and love into it and that you didn't just run out and buy something on a whim at the last minute.
When it's an important milestone like the fiftieth birthday, it's really worth that extra something. Close friends and family members will love that you thought of them and took the time to create a sentimental, personalized, or unique birthday gift just for them.
Another way to make an ordinary gift extraordinary is to customize it. For example, you could get him a new BBQ toolset but have it personalized with his name. Personalized gifts will always make great thoughtful gifts that show you went the extra mile.
A Thoughtfully Designed Photo Collage: "Your Life in Pictures"
Look back over the years and choose photos of your loved one at special times or with special people in their life. Contact family and friends and ask them to contribute photos from their collections, too.
This photo collection can be used in a variety of unique 50th birthday gifts for him or her. You could make a poster for display at their 50th birthday party that they can keep after the party.
For my mom's birthday, my sister made something unique from a hardcover photo book that is now very special to my mother. Members of the family contributed pictures so that everyone in Mom's life is part of the birthday photo album.
Create a video slideshow of the photos on a digital photo frame. You can display this at the 50th birthday celebration and then present it to the guest of honor at the end of the party.
Take it a step further and have family and friends speak on video about their memories of the photos you include in the collection. Have them describe where the photo was taken and maybe share funny stories from that time.
Photo Objects Make Unique 50th Birthday Gifts
You can never go wrong with photos when it comes to creating a unique birthday gift. There are so many different ways you can use photos to personalize a gift. From lockets to photo albums and so much more, you're sure to create something memorable. Here are some tips for using photos in your birthday gifts and surprises.
If you have any keepsakes that relate to the person's history, include those. For example, my mother makes quilts and I bet if I asked her for a quilt square, she would give me one.
These days you can put photos on almost anything, mugs, notebooks, even a case for an iPhone. Ask someone to take a picture of you holding a Happy Birthday sign or use the photo of that gorgeous birthday cake you made and put that on a coffee mug, or whatever…
Wouldn't your mom or dad just love seeing that every morning? It's an easy way to make them smile, don't you think? Now let's look at some unusual ideas.
Unusual 50th birthday gift ideas
Are you looking for that unusual 50th birthday gift? Maybe you want to be 100% certain you get them something they don't already have and that no one else will get for them. Here are some ideas to help you do that.
If you thought your special birthday person already has everything and there's nothing you could possibly give that would surprise them, you really need these unusual 50th birthday gift ideas. For the sports fan, you might get a one-of-a-kind piece of sports memorabilia or an autograph from someone important to them.
But what if you want to go really unique and out of the box?
Do you like getting looked at like you have two heads when someone opens your gift? Do you want to give something no one would dream of getting for their birthday?
These are gifts they will never guess before opening.
An Undersea Birthday Party
What a surprise gift this would be! Can you imagine? Reservations to spend the night under the sea in an underwater hotel at the Florida Keys would be amazing.
However, this would only work for the more adventurous among us, like someone who is already into water sports.
Contact Jules' Undersea Lodge or visit their website for more information on this unusual birthday gift idea.
Jules' Undersea Lodge
at Key Largo Undersea Park
51 Shoreland Drive
Key Largo, Florida 33037
Telephone: (305) 451-2353
More Unusual Gift Ideas
We need to cross those lines and break some boundaries and here are more great ideas for an unusual 50th birthday gift. Check out these fun ideas:
Buy a star and have it named after them.
Buy a small tree. Plant it where it can grow over the years and be a reminder of their amazing 50th birthday celebration. As they grow older the tree will too.
Create a CD with a hit song from every year of their life from the year they were born and onward.
Find a newspaper article from the day they were born, if possible, from the city where they were born.
Make a scrapbook with pictures of all the milestones of their life. Create it in a progression from baby to current. You can even predict their future and show what you think the future might hold.
Post birthday wishes in a newspaper with a picture of them, either a baby picture or a teenage picture.
Make one of their wishes come true. For example, if they wish to be a race car driver, set up a training session at a racetrack.
Create a slide show of pictures of them and from their life, have it play with music from the years the pictures were taken. Give it on DVD as well as playing it at their party.
Take their favorite books to a new level with the rare, first edition, or autographed copies.
Making sure your gifts are unique and unusual is easy! Just remember, don't think conventionally. Use creativity and have fun. The best 50th birthday gifts are those that come from the heart. Let's look at some more meaningful ideas.
Meaningful 50th birthday gift ideas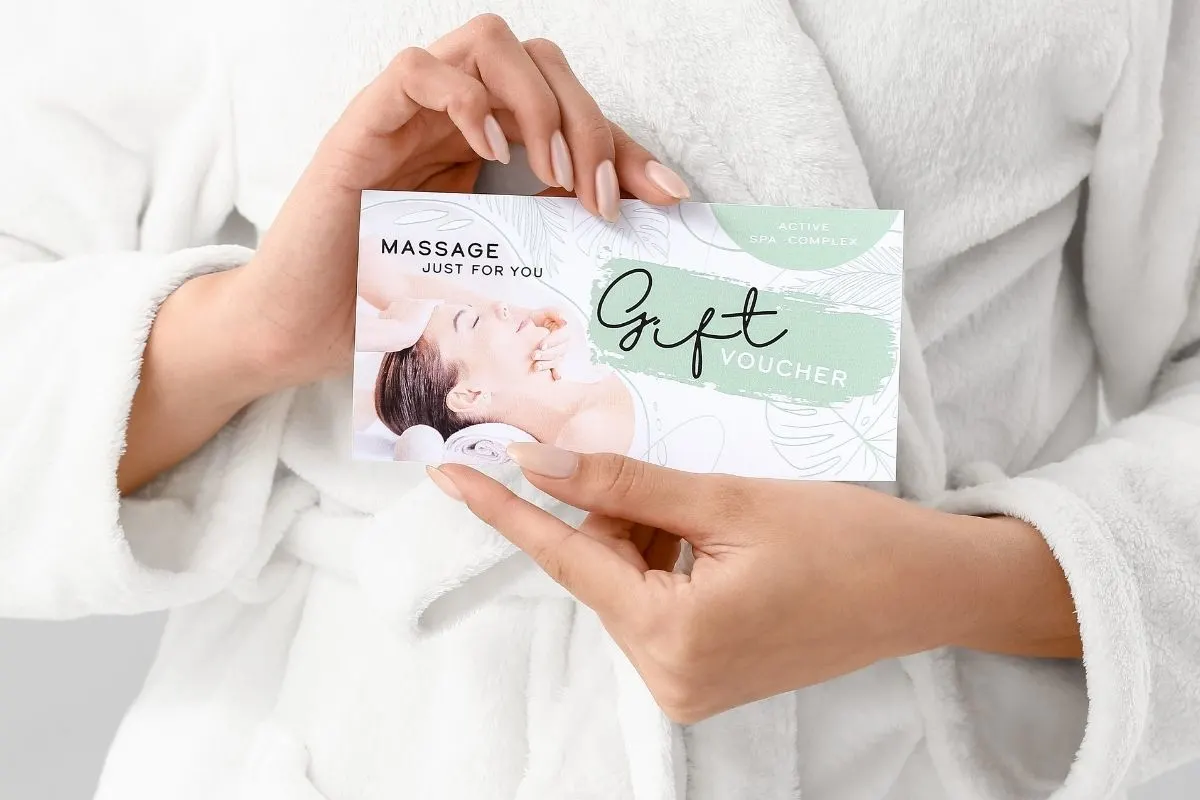 The best gift is a well-thought-out gift, not just something where you run into a store and grab something. Put some thought into your gifts, think about the person you are buying them for. Show them how much you appreciate them now and for the coming year and beyond with meaningful gifts.
Look at their interests, likes/dislikes, favorites, etc. From there decide on something they would just LOVE when they open it or something they would want to cherish for the rest of their life. A rare comic book for the comic lover is a nice touch. A memory book for the sentimental person is another cherished item.
Unusual gifts do not need to be big and expensive – all you need is a thought behind the gift. That's why there's a saying, "it's the thought that counts!"
A meaningful gift could be a spa gift certificate, an offer to watch the kids while they enjoy a few bubble baths in peace, or the offer to pay for something from their bucket list like a hot air balloon ride.
It could be a walk down memory lane with some photos and videos of milestone moments in your lives, or a heartfelt love letter to your one true love. This is a great idea for a wife's 50th birthday, for example.
There are endless ways to celebrate this half-century birthday with style and make memories that are sure to last now and for another 50 years.
Unique gift ideas with jewelry
If your loved one is a big fan of jewelry, then you can't go wrong with some unique jewelry ideas either. Personalized jewelry with their name or with their title like "dad", "mom", "grandma", etc. come to mind right away. But you can get even more unique with it.
You can have a mother's ring or necklace created with birthstones of all the children. You could have a locket inscribed with a beautiful quote or message from you. Whether she likes traditional, white gold, or rose gold, there are unique ideas in all types of jewelry styles, shapes, and designs.
High-quality jewelry is available in different styles and is something she will cherish for a long time to come. There are also many options in men's jewelry as well.
I'm not quite done with the birthday ideas just yet. There's one more category of ideas that I didn't want to leave out.
Unique gift ideas with food or drink
If the person celebrating their 50th is a foodie, you might consider ideas related to food or drink. Here are a few to get you started.
Reservations for a favorite restaurant
Reservations to a bucket list or hard to get into restaurant
A unique dining experience at home
Personalized message on a special cake
Hire a private chef to make a special meal
A personalized cutting board and apron
Any of these ideas will make a fabulous 50th birthday gift for someone special in your life.
Unique 50th Birthday Gift Ideas – Conclusion
Now that you have these ideas for a great gift idea, you can get started planning your unique 50th birthday gifts today.
At the end of the day, one of the best gifts you can give is your time and affection. Showing the birthday guest of honor how much they mean to you and spending time with them on their big day is the best gift of all. So, whether you give a funny gift, a useful gift, a unique gift, or something else, be sure to also carve out time in your calendar to spend together.
What gifts from my list did you like the most? Is there anything you would add?