Here are more ideas for 50th birthday party fun.  Sometimes a typical birthday party may not include all the important people in your life. These are some of the 50th birthday ideas for extra celebrations with your special people.
Here, I've got something for family, something for girlfriends, something for the guys.
50th Family Reunion Party
Why not plan a surprise family reunion party?
What a great reason to get extended family together for something other than a wedding or a funeral!
We did this for my mother's 70th birthday party, and it was loads of fun and she was completely surprised by it. You could definitely do it for someone's 50th. Here's how we did it: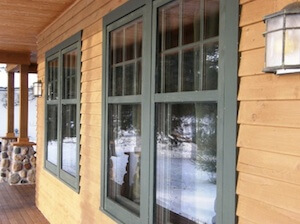 We rented a holiday cabin and assigned someone to be "in charge of" the birthday girl. Everyone gathered at the cabin, and we set up a huge buffet with a cake serving table.
We hung Happy Birthday banners across the front porch and then waited for the unsuspecting birthday girl to be driven up on the pretense of having taken a wrong turn.
It was such a special treat for her! We also gave her a bound photo book as a keepsake to remember the day.
Girlfriends' Party Day
Plan a girlfriends' day out for a small group of friends.
Start with a spa party and brunch. Search out a local salon that has a large spa room that can accommodate all your girlfriends at once. If you don't know of any already, contact wedding venues and ask if they know of any suitable places. They should know where bridal party groups typically go.
Now for the really fun part: After the brunch, visit a local fortune teller or psychic together and see what's in store for everyone. Then spend the rest of the afternoon discussing the psychic's predictions over cocktails.
Another alternative is to tour a vineyard and winery. Usually you can sample their wines, walk through the vineyard, or nearby paths. Some even have a restaurant onsite.
---
These pages have other ideas for a 50th party you might like:
Guys Only Day Out Party
Have the group meet at a favorite breakfast spot, dressed for casual fun. You'll choose from 3 activities, but if you're having tons of fun, you may not get to all of these ideas.
Option 1 – Visit a shooting range where they provide all equipment and guns for

a friendly competition shooting session. If you're already a regular shooter, this might not be as interesting or fun, but you might be able to advise the others if it isn't something they do regularly. You could try gun styles that you don't normally use to make it interesting.
Option 2 – Find a go cart track and race go carts or visit a race track and drive a professional race car, if there is a race track in your area.
Option 3 – Find an equestrian center that offers horse riding to the public. Go horseback riding!
You can also check out the "Kids Again" birthday party plan, on this page.
We hope some of these examples have given you great ideas for planning for your special person's 50th birthday occasion.
Tell us about your ideas!