On this page you'll find out where to get carnival party supplies for the 3 types of carnival theme party plans described on our carnival-themed birthday party page, namely traveling carnival, Mardi Gras, and Venice Carnival.
Any of these three themes will make a memorable 50th birthday party, without a doubt! A carnival party theme is a great idea for birthdays, holidays, baby showers, end-of-season celebrations, and much more. And there are many different ways to have a carnival party idea. It doesn't have to be all clown noses and Big Top tents.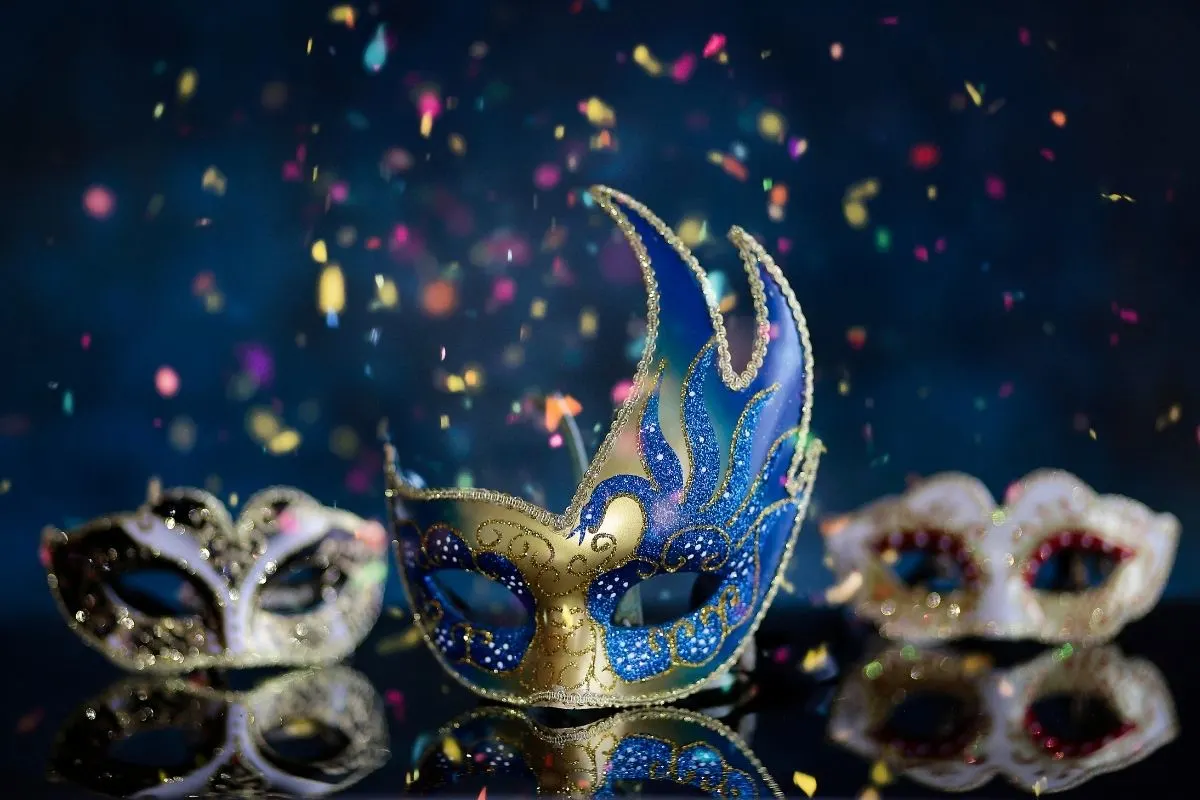 Choosing Carnival Party Supplies
It is now easier than ever before to choose carnival party supplies. You can go to a local party supply store or you can shop from one of many online retailers that have party supplies. This makes it easier than it ever has been to plan a party and get everything you need to do it right.
Buying carnival food and snacks
Some great foods to consider are different flavored ice cream, a candy apple stand, a cotton candy booth, funnel cakes, and other fried foods and finger foods. In addition to the foods you use, you can also arrange them, display them, or serve them in a way that makes them have more of a carnival feel.
What other food ideas do you think should be here?
Buying carnival invitations
You also need to get the word out about your awesome themed party with some great carnival invitations. If you can't find any from the store that you like, you can make your own. We'll talk more about specific types of invitations below in the different themed sections.
Buying carnival party decorations
When it comes to party decorations for a carnival theme, you can also include things like bright colors, latex balloons, plush toys, a striped table skirt, a white pennant banner, a top hat, circus party supplies, and carnival theme party supplies. There is a wide range of party decorations you can consider for these themes. When you pair that with fun food and your favorite people, it's sure to be a good time all around.
Now, let's look in more detail into these as they are broken down further. We have broken this article up into three sections to make it easier for you to find the specific part you're looking for.
The first section is about supplies for the Traveling Carnival theme.
Traveling Carnival Party Supplies
For the traveling carnival version, you'll need to find vendors who will deliver and set up the rides, games, and food services you want to provide for your carnival party. What are some examples of supplies you might need for your carnival birthday party or another carnival-themed party?
banners and wall decor
table toppers, table cloths, and other table decors
balloons, balloon animals, balloon arches, and other balloons
carnival themed invitations
carnival themed party games
carnival inspired party favors and treats
great food and snacks (hot dogs, funnel cakes, and other carnival foods)
But before we get into the equipment, here are some of the smaller carnival party supplies you might need starting with clown costumes.
Next, we have carnival party decor and carnival party supplies.
If you're having your carnival theme party inside, you could set the mood with posters and artwork showing carnival scenes.
If you're serving food yourself, consider using carnival-themed boxes.
Carnival rides and games
To find carnival vendors for rides and games, I searched for "event planning carnival rides" or something similar.
There was one website that seemed to be a good resource as a directory of festivals and festival vendors.
Their website is FestivalsAndEvents.com.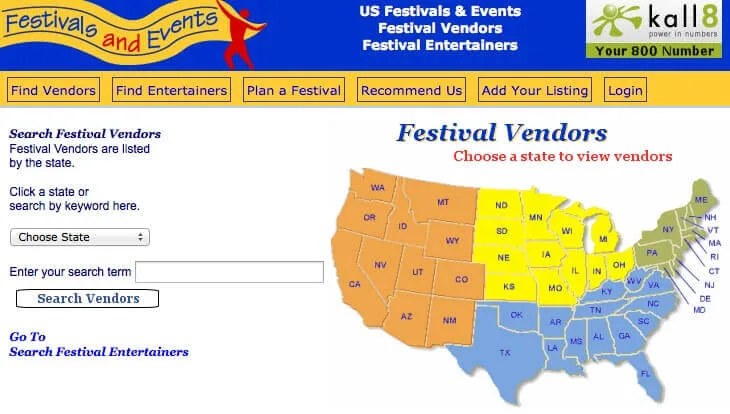 To give you an idea of the costs involved for this theme, one vendor provided pricing for their equipment, but it doesn't include transportation fees, so the closer you are to the vendor, the more you can save.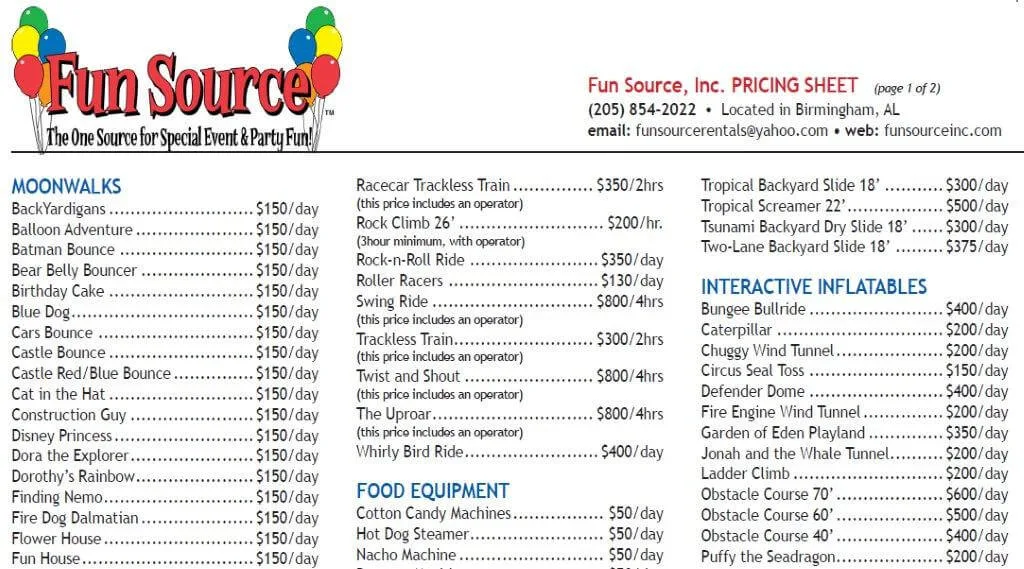 You also don't have to go this big and elaborate. You can do some fun and simple carnival games in your own backyard that are still great for the occasion. A themed birthday party or summer party just needs some white stripes on the tables, some balloons, clown accessories, great music, and snacks, and you can turn any space into your own carnival funhouse.
Supplies for a Mardi Gras Carnival
Now let's look at Mardi Gras, another take on the carnival party idea. You can get a 5-foot wall decoration image of a Mardi Gras float.
For Mardi Gras Carnival party supplies, there are several vendors that have just what you would need for this party theme.
Check out the Mardi Gras party dare game below.
There are also plenty of Mardi Gras themed table decorations and balloons as well as beads, favors, and other party accessories.
Look for some costumes for a really fun Mardi Gras party: here's an example.
Or, theatrical quality costumes can be rented or purchased from companies that provide costumes to schools and theaters. Search for "theatrical costumes rental" to see what's available in your area.
Mardi Gras party invitations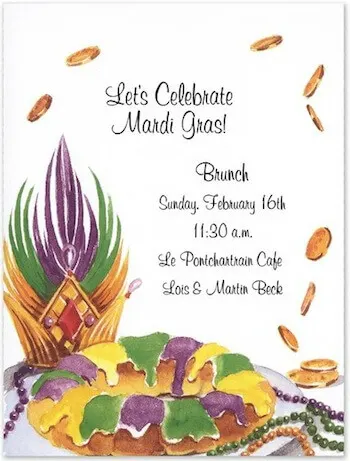 Give guests a preview of your party plan with a colorful and descriptive party invitation. If this one isn't just right, check these Mardi Gras invitations.
For your Venice Carnival party, you can plan a full-blown masquerade party or you can just create an atmosphere of Venice and offer your guests masks to wear for fun.
Either way, we have ideas for finding just the right supplies for an amazing Venetian theme party.
Supplies for a Venice Carnival
For your Venice Carnival party, you can plan a full-blown masquerade party or you can just create an atmosphere of Venice and offer your guests masks to wear for fun.
Either way, we have ideas for finding just the right supplies for an amazing Venetian theme party.
In this section, you'll find costumes, masks, invitations, and decor items for creating a Venice Carnival theme.
Venetian costumes and masks
For Venice Carnival parties, the focus is on the costumes.
For the supplies shown below, you can click the link or the image to see more information from the suppliers.
If you're looking for more realistic and authentic-looking costumes, search for "theatrical costumes rental" to find companies that rent as well as sell theater-quality costumes.
And to top them off, these gorgeous masks, and more.
Will you choose blue, royal purple, or pink for your masquerade outfit?
Interested in creating your own designs for a Venice Carnival costume? Ruffles, lace, and gold accents make these masks and fans perfect for a Venetian Carnival theme.
Venetian decor ideas
To create the atmosphere of Venice, use a mural as a backdrop for your party.
Posters work well, too for creating an atmosphere of Venice.
Room divider with a Venice scene for a great background.
Invitations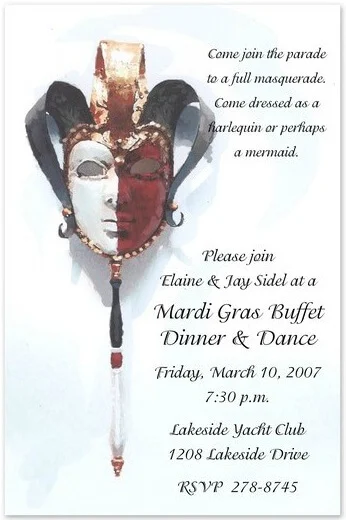 Make your invitations as fancy as your party!
Be sure to tell your guests what the party is about, who is hosting it, when and where, and how to contact you.
If you want to include extra information, just add a personal note inside or along with the printed invitation.
Carnival Party Supplies – Conclusion
Remember, at the end of the day, they're going to remember the experience more than the things. But when you want to make it a memorable experience, the party supplies help you do so. Whether it's a circus theme, a Mardi Gras event, a costume party, or more, you can make it magical with the right party supplies.
So hang your carnival banner, lay out your carnival food, prep your dessert table, and put on your favorite costumes. It's time for an outdoor party (or indoor party) that you and your guests will not soon forget.
What do you think are the most important carnival party supplies to have for this type of party? Is there anything you think we forgot to include?