50th birthday party favors are a nice way to remember the day. It doesn't have to be a bag full of candies and little goodies like when we were kids. They can be something nice that each guest can take home as a keepsake or a memento of the party.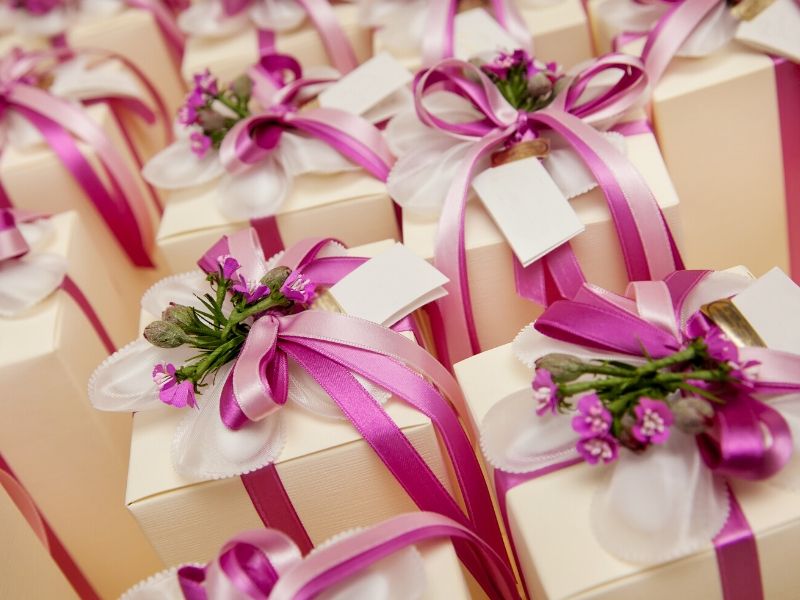 Party favors are a must-have at any kid's birthday, but why not surprise your guests by providing a "loot bag" for them, too!
These goody bags are best given out just before each guest leaves so they won't forget them or misplace them during the party. As you say your good-byes, just hand each guest their favor and thank them for coming.
---
Personalized 50th Birthday Party Favors
It's always a great idea to personalize the party favors. This way your guests will be able to look at the favor in the future and remember the party, because it's got the birthday guest's name or picture on it. This personalized item can be something that's very inexpensive or you can spend as much as you want on it. It all depends on what you have personalized.
Here are some ideas:
Buy some mugs and use ceramic paint to personalize them. You can write something like "Had a blast at Mary's 50th Birthday Party!" or "Thanks for coming to my 50th Birthday Party." If you're not the artistic type or don't have time to paint a bunch of mugs, you can always go to a photo printing place and have a picture and a saying imprinted on each mug. That's a little more expensive but a big time saver!
When using photo printing places, you can also personalize a large number of items with pictures and a little saying. You can put pictures on almost anything! You can buy calendars, mugs, mouse pads, t-shirts, puzzles, key chains, etc. The possibilities are endless.
A great idea for a 50th birthday party favor that would be given to your guests in the days after the party, is a DVD slide show of the party. This is an inexpensive way to cherish the memories of your special day. All you have to do is make sure you take tons of pictures throughout the event and afterward jump on a computer and create a slide show of the pictures. You can even add captions for some pictures with comments on them. Once the slide show is completed you can throw it on a bunch of DVD's or CD's (depending on the size) and mail it out to all your guests. If its small enough you can even email it to people! It's a great way to capture the memories of the party.
---
If you want to really throw back to your childhood memories you can create loot bags like we got when we were kids.
It's as simple as going to a dollar store and buying the bags, fun little toys and some candies (most of this is all located in the party supply section).
Add to the memory by getting the candies you loved as kids!
50th Birthday Party Favors can be a great addition to any party! Everyone appreciated memories, especially of such a great party!