This is the final page of the Guide to Awesome Fondant Birthday Cakes series, so if you missed the earlier pages, you should start with page 1 here.
Once you learn to work with fondant, you will love making gorgeous birthday cakes for all kinds of amazing theme ideas. Go back to the first page of the series if you need a little inspiration to give your creativity a jump start.
Page 2 is all about planning your fondant cake project.
Page 3 is about how to make the fondant yourself.
This last page of the tutorial is about where to find templates and designs for awesome fondant cake decorating.
All four sections of this guide have helpful how-to images and colorful fondant birthday cake examples.
And as always, if you have questions, feel free to get in touch via our contact form or our Facebook page.
We love hearing from you!
Fondant Birthday Cakes: Templates and Design Ideas
You can find design ideas all around! If you want artwork that can be made into templates, we have some resources here.
A Few Ideas for Finding Birthday Cake Designs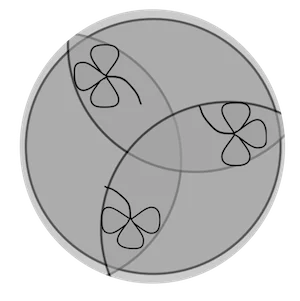 A Celtic Knot and Shamrock Design
You might find design ideas from your favorite piece of jewelry, or photos online.
Use these examples to sketch an outline for your cake template.
This is a rough sketch of a design inspired by a Celtic pendant.
If you cut out shapes you like, then you can arrange them to work decide on an attractive layout.
A Flower Design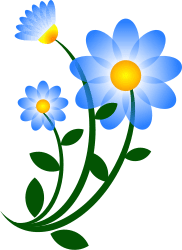 Clipart is perfect for designing fondant cakes that really pop!
This example can be done with 3 colors, too.
Visit our page on free clipart ideas here.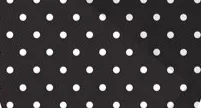 A Polka Dot Pattern can be done in almost any color combination for a stunning fondant cake for any occasion.
Here's a fun clipart sample for a jester or clown cake design.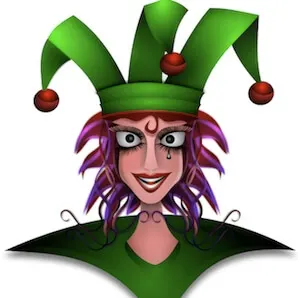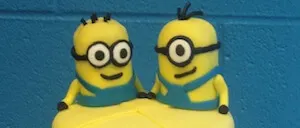 That's it, now get started on your own amazing fondant cake art!
Back to the beginning of this tutorial
Back to 50th Birthday Cake Ideas
Want more great cake ideas? Take a look at these pages:
---