Are you planning an upcoming party and hoping to have the best cake possible? For really cool birthday cakes, you just need some natural creativity, a little confidence, and thinking beyond the standard sheet cake or layer cake. There's so much more you can do with a beautiful birthday cake but you just might not know it. A birthday celebration is just not complete without a great birthday cake, so let's look at some cool options you have.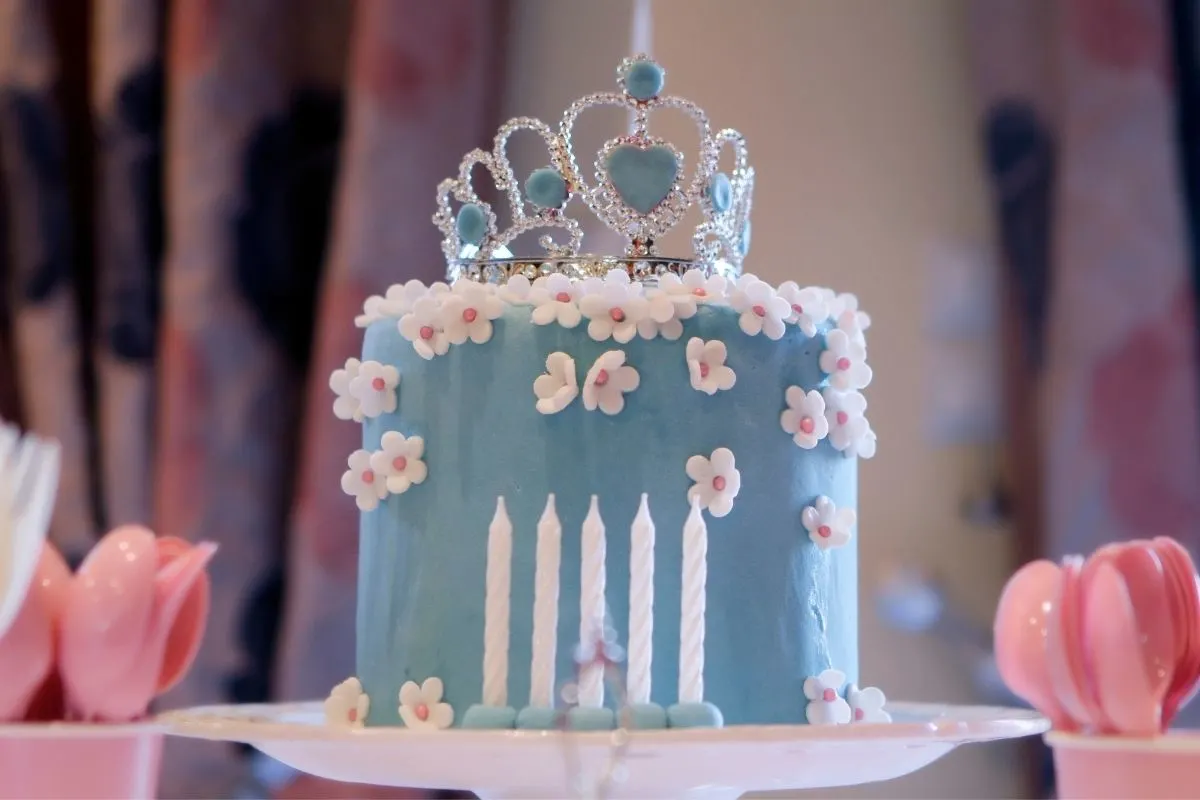 Choices to consider could be ice cream cakes, cakes decorated to fit your theme with either interesting shapes, yummy cream frostings, or gorgeous and artistic fondant creations.
You can get cakes made into the shapes of things like cars or cartoon characters, and you can even get cakes airbrushed and with portraits of the guest of honor on them. When you want something extra special for the birthday boy or girl in your life, take a look at all of these ideas for cool birthday cakes. You're sure to find something that's perfect for every birthday!
Cool Birthday Cakes
First, what makes a birthday cake "cool"? Well, it all depends on who you ask. It could be a colorful rainbow cake, or it might be a themed Lego cake.
The best birthday cake ideas tap into what the birthday honoree loves the most. It could be their talents and hobbies, their favorite pastime, a favorite band or song, or maybe their favorite actor or TV show. If they play sports, you might include a sports theme or their favorite player on the cake design. These are just some of the many ways you can make cool birthday cakes.
Here are some of the coolest birthday cakes you will find, plus some info on how to make them yourself!
Awesome ice cream cakes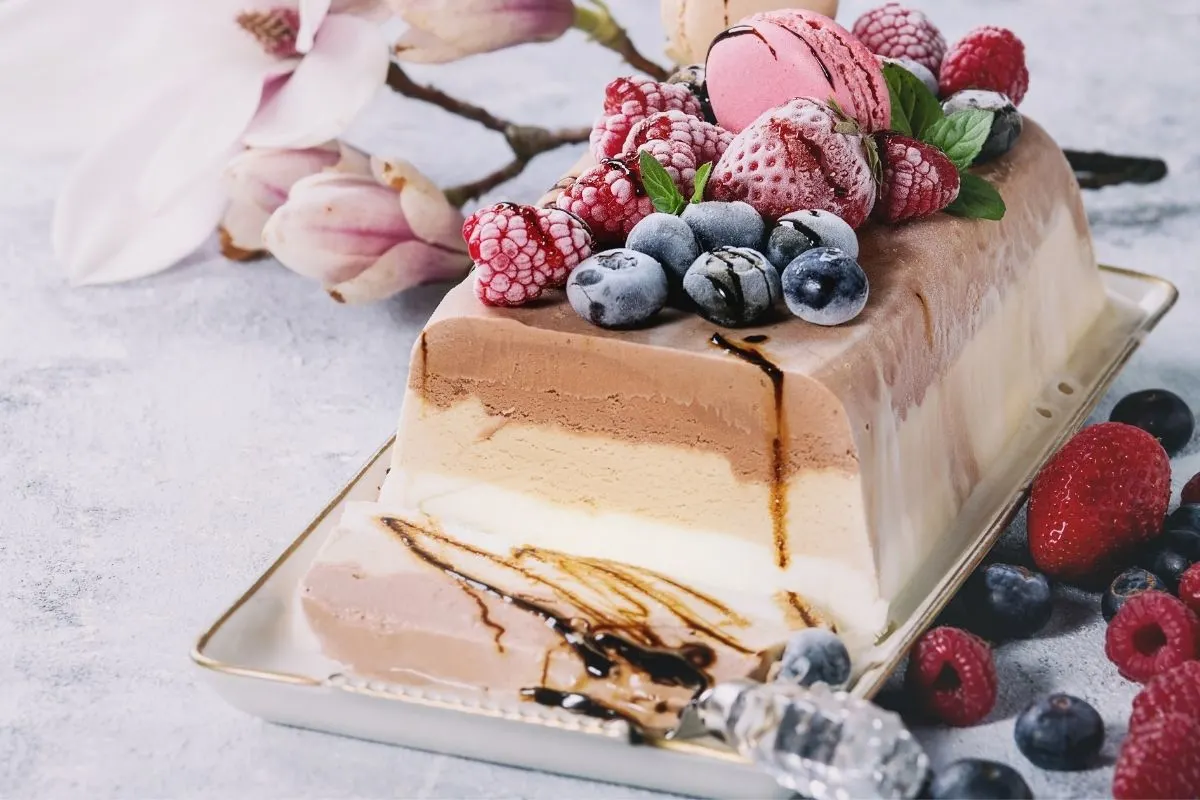 For ultra-cool cakes, think about ice cream cakes. Combine the idea of yummy ice cream cones with the idea of a delicious cake and you can get an ice cream cake. There are more flavors of ice cream cake than ever before and you can even get ice cream cakes with mixed flavors or a sheet cake with different flavors so there is something for everyone who attends the party. What are some reasons you might choose an ice cream cake? Well, besides the fact they taste delicious, they can also be really convenient.
For example, these are good choices when you want to serve ice cream and cake but don't want the hassle of scooping ice cream at the party table. You can just do an ice cream cake and it's all there in one place for you. It makes it easier for your guests as well, which can be very helpful, especially if the party will have other activities.
Another benefit is that everyone tends to eat less sweet stuff because each slice is half ice cream and half cake instead of a regular-sized slice and a full serving of ice cream.
Ice cream cake flavor combinations
Mix and match these flavor ideas with some of your own to create a unique combination for your next cool birthday cake.
Cake Flavors

Yellow Vanilla Cake

Chocolate

Carrot

White

Pound

Coconut

Spice

Angel Food

Ice Cream Flavors

Chocolate

Vanilla

Butter Pecan

Strawberry

Peach

Cherry Vanilla

Mint

Rum Raisin
Cookie cakes
Another cool option is a cookie cake. As the name implies, this is a cookie made into a large cake shape. It's a simple cake, but it can be very yummy.
Many cookie cakes are chocolate chip but you can get other flavors, too. And some are plain on top while others have more decorations. You can do as much or as little as you want to suit your needs and your party theme. If you do cookie cakes, be sure to get enough for everyone who is attending and also plan ahead for how you will cut them.
It's a simple cake, but it gets the job done. Let's look at some themed birthday cake ideas.
Themed Birthday Cakes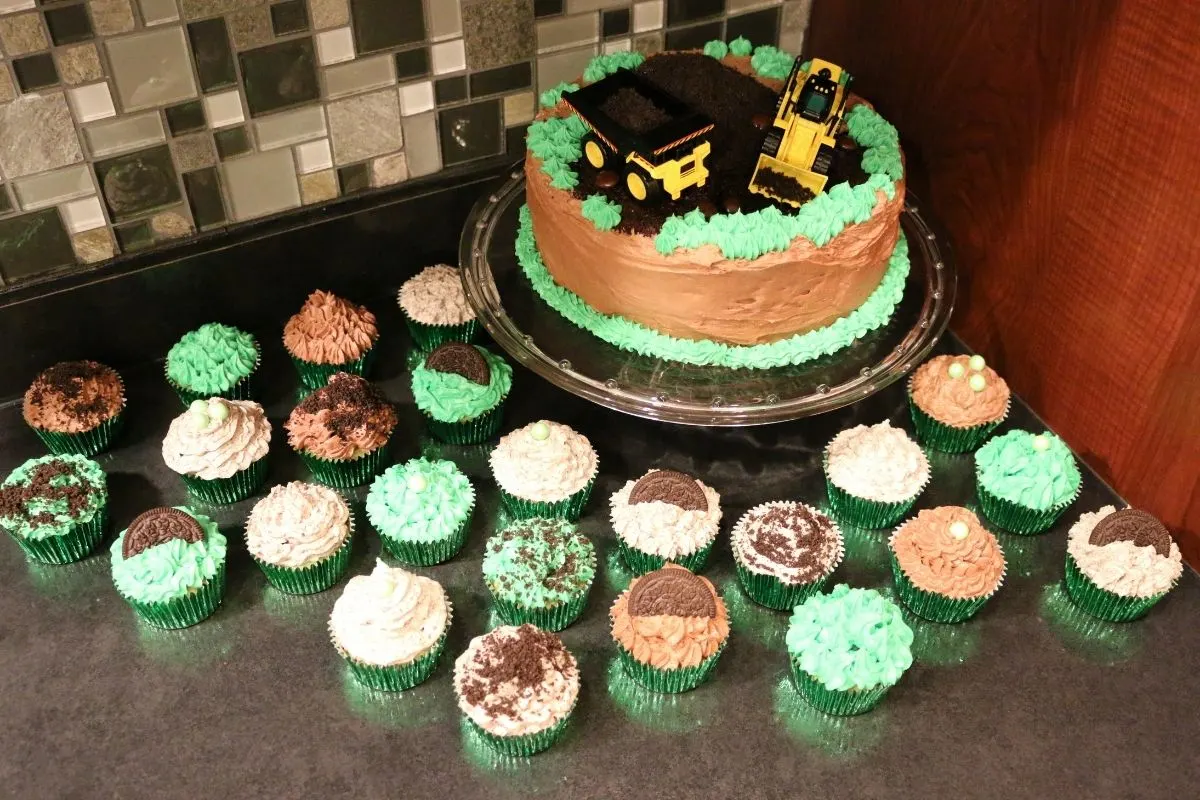 Nothing says happy birthday quite like a fun birthday party. And an easy way to make your birthday party fun is to choose a theme the birthday guest of honor will love.
When you use a birthday theme, you can tie it into everything in your party. For example, the decorations, the food, the balloons and banners, party favors and, of course, even the cake.
Themed birthday cakes are fun to design and can be done with cake and frosting, but you can really let your creativity fly with fondant decorations. If you've never used fondant before, it can have a bit of a learning curve but once you practice, you'll get the hang of it. It's a bit like working with modeling clay and there is so much you can do with it and different shapes and designs you can make for your cakes.
With fondant, you can use flat designs like the guitar cake designs on this page or this racing theme cake, but you can also use it like modeling clay to make figures. It really increases your creativity and the scope of what you can do with your cakes.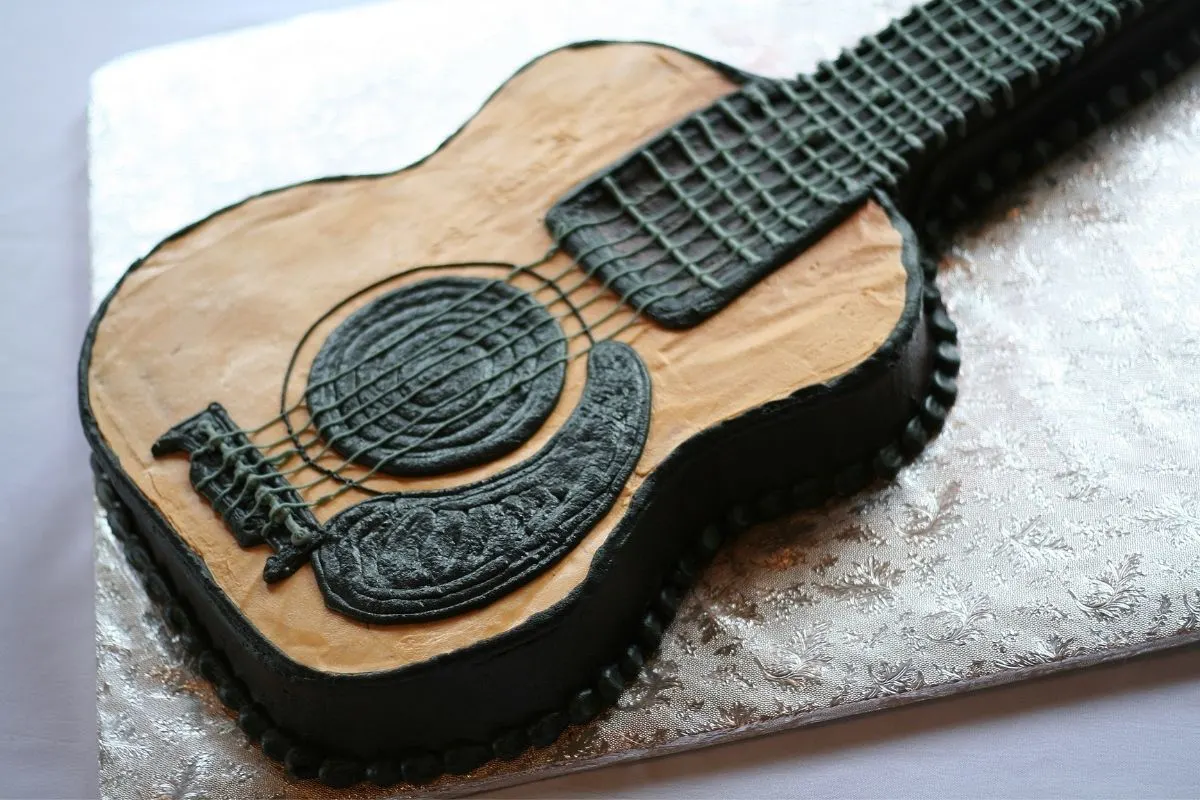 Animal print cakes could fit a jungle theme or they might just be appropriate for a birthday person who simply loves animal print designs, like this zebra print cake, for example. In fact, there are a lot of different themes that could use an animal cake to complete it.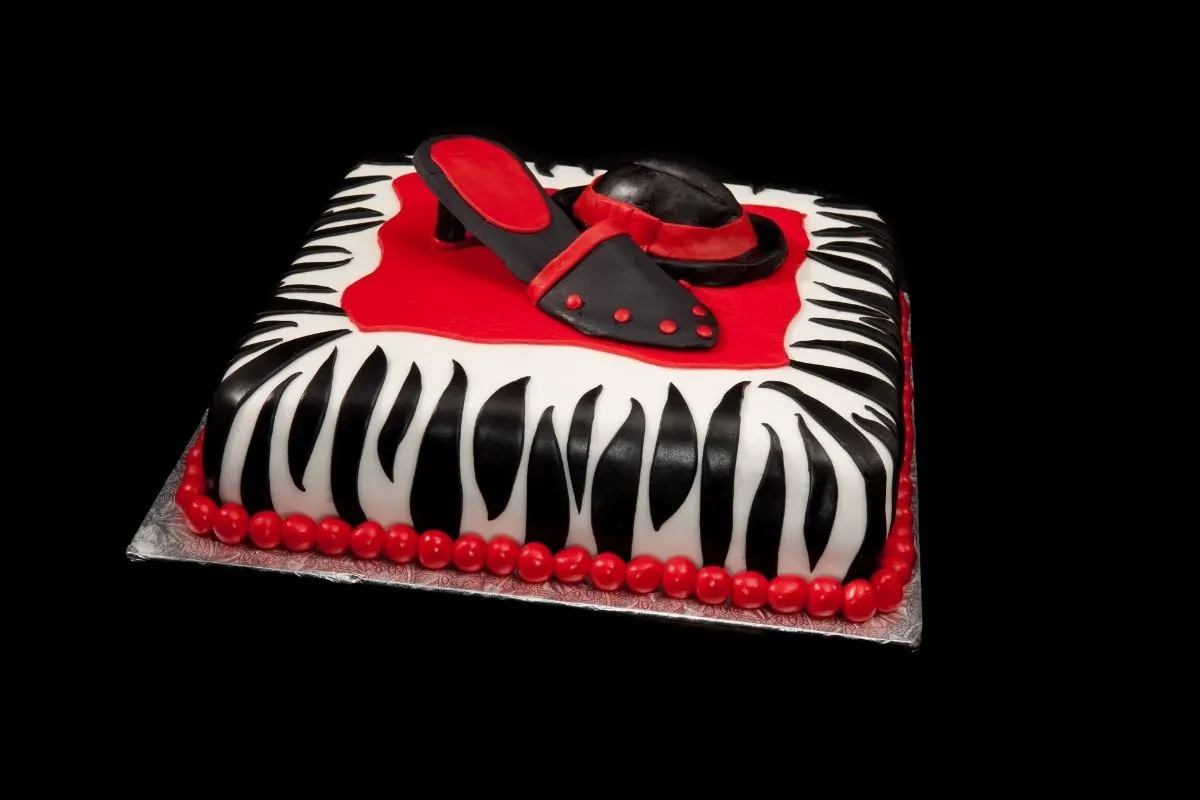 Look for animal print images that you can imitate with frosting or fondant. What are some other ways you can incorporate the theme into your birthday cake?
You can also use themes with cupcake birthday cakes. Birthday parties with a theme need the perfect cake to really round it all out.
Themes with cupcake birthday cakes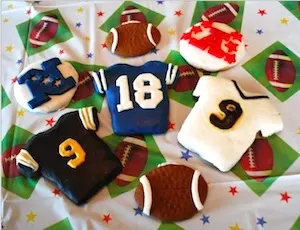 If you want the convenience of cupcakes along with a theme, here are some ideas for sports themes.
Sports jerseys like football or soccer jerseys are really cute, but instead of cupcakes, you make individual cutouts from a sheet cake with a cookie cutter and fondant frosting decorations.
It's easy to decorate the tops of cupcakes like a soccer ball or basketball, too. White frosting with black design for soccer, or orange frosting with white, blue, brown, or black lines.
You can also match a theme with the cupcake liners. And of course, you can also use cupcake toppers that match your theme. All of these little extras really pull the whole idea together.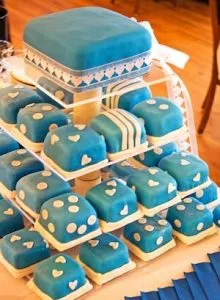 These square cupcakes would match a more elegant blue color theme.
You can get square cupcake pans to make this one easier, or just cut the squares from a sheet cake.
You might get other themed cake ideas from our page of gorgeous cheesecakes. There are so many great ideas for cool birthday cakes for adults and children alike if you just know where to begin!
Cool Birthday Cakes for Men
Cool cakes for men are a lot of fun to plan and make. His favorite might just be the one he didn't even know existed.
Think about the things the man of honor loves the most and how this might get turned into a birthday cake.
Is there a band he really loves?
Is he always riding his bike everywhere?
Does he do Iron Man competitions?
Does he love his dog more than anything in the world?
Any of these things could get turned into a super cool birthday cake for him on his big day.
Here are some ideas: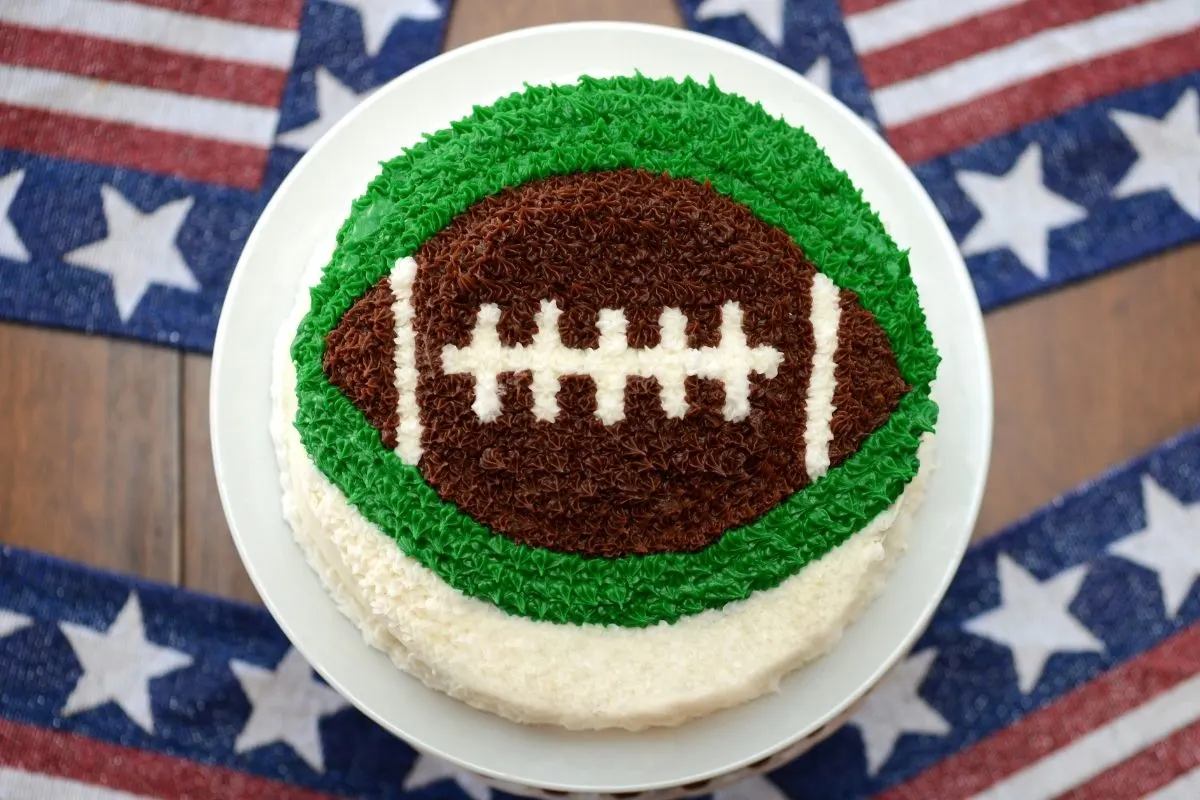 football cake
golfing cake
any other sport he loves
toolbox, toolkit, or tools
snake or another animal
Cool boy birthday cakes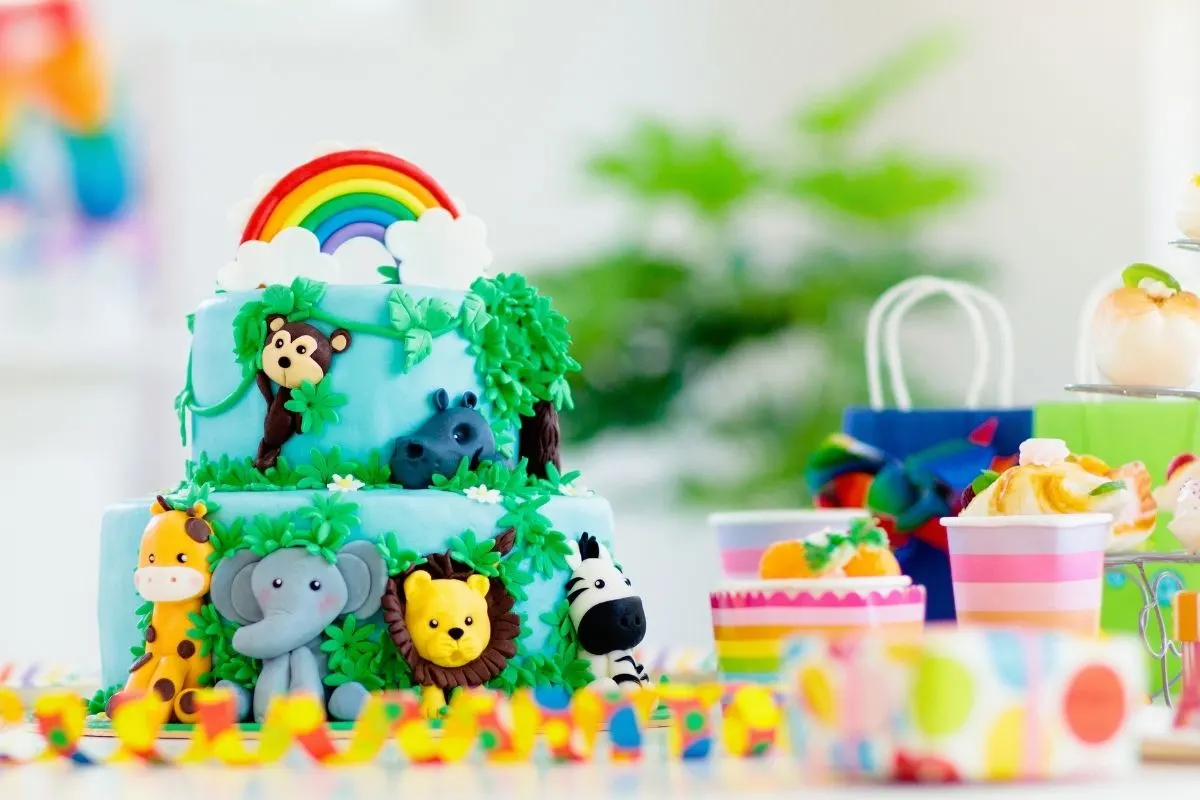 Some examples of cool boy birthday cakes are the same idea as those for men. Think about the little boy you are getting or making a cake for. Now think about the things he likes a lot.
Does he have a favorite TV show or cartoon character?
Does he have a favorite superhero?
Incorporate these ideas and different colors and other fun elements to make a super cool cake. His favorite cake will be the one that shows you really know what your boy loves in life. It's a decadent treat that also sends a special message.
Cool Birthday Cakes for Women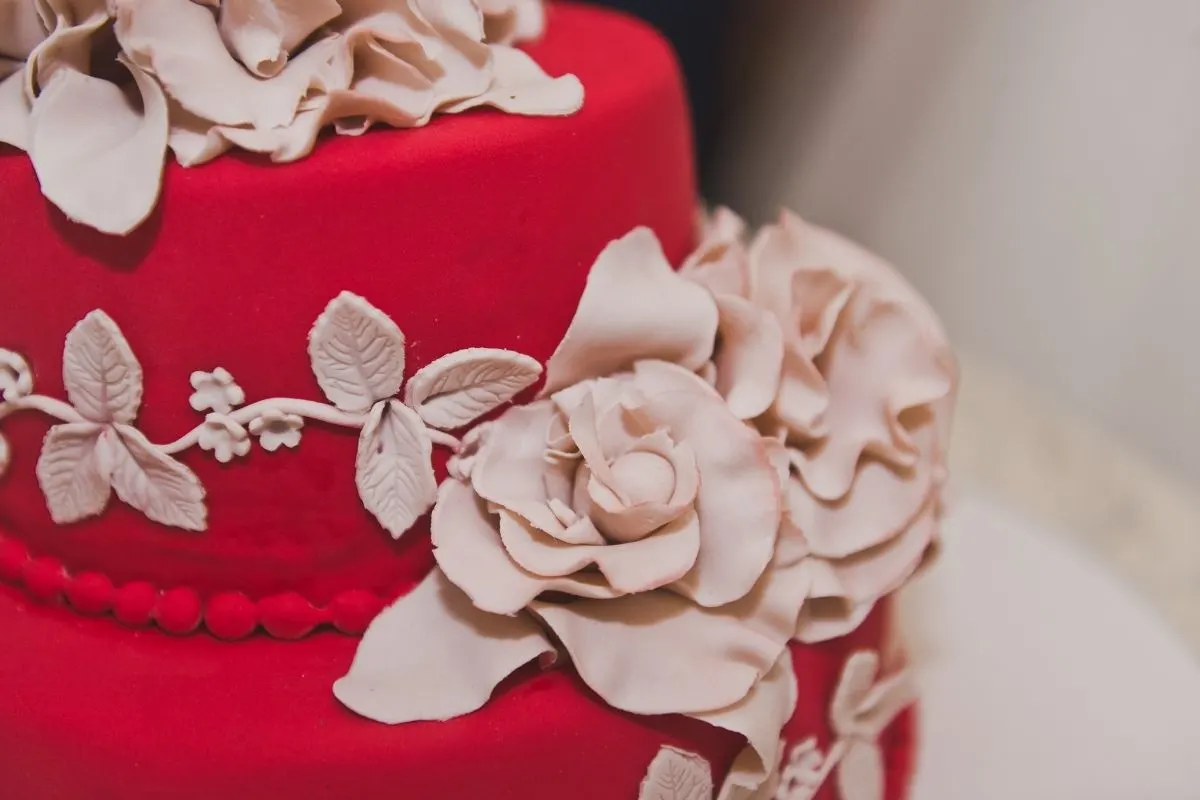 If you're looking for a great cake idea for a woman in your life, there are many to choose from. Same as you would for other parties, think about the things that mean a lot to her.
An elegant cake with her name on the front or a beautiful or sweet saying could be just what she loves.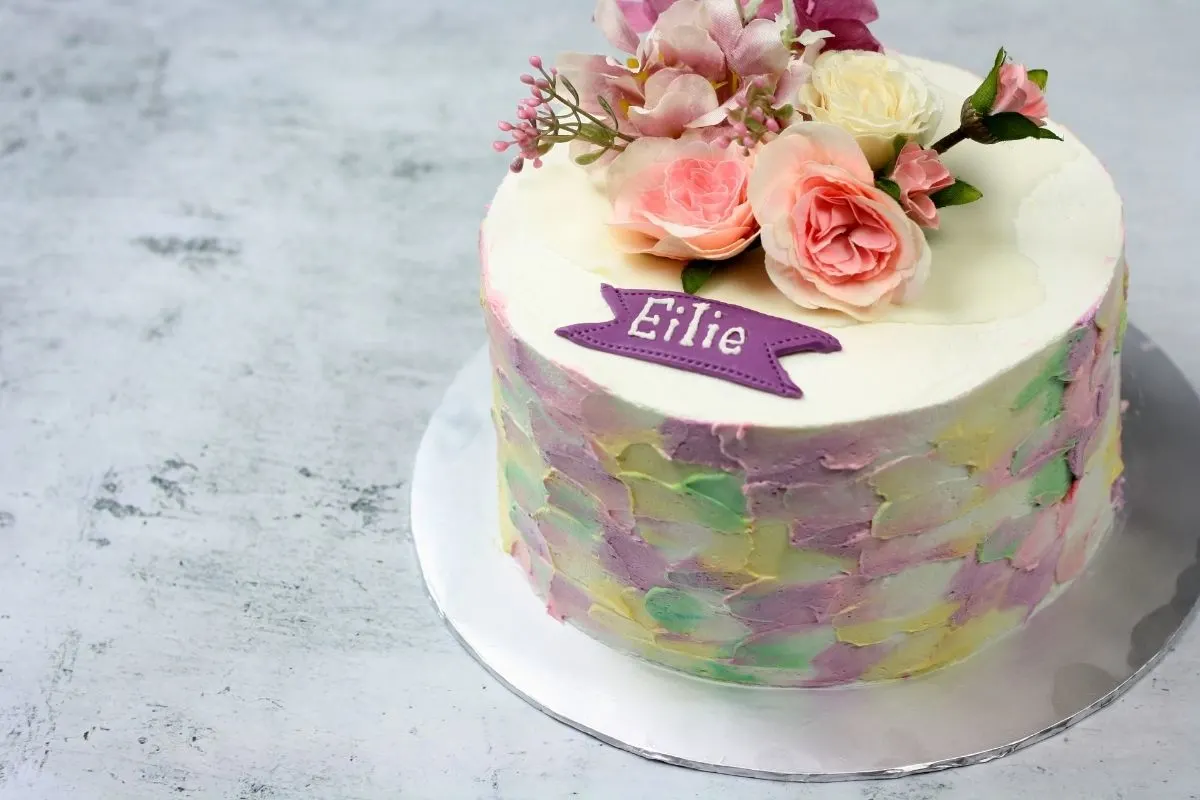 You might do a flower cake or a crown for the queen in your life. There are so many great ideas for cool birthday cakes for women. It just starts with some careful planning.
Treat the special lady in your life with a cool birthday cake. Here are some more ideas:
princess/queen cake
cake with fruit topping
spa cake
Disney cake
rose and/or hearts
a bookcase (or her favorite book)
stiletto heel cake
sewing
crosswords
jewelry
charms/ charm bracelet
And so much more!
Cool girl birthday cakes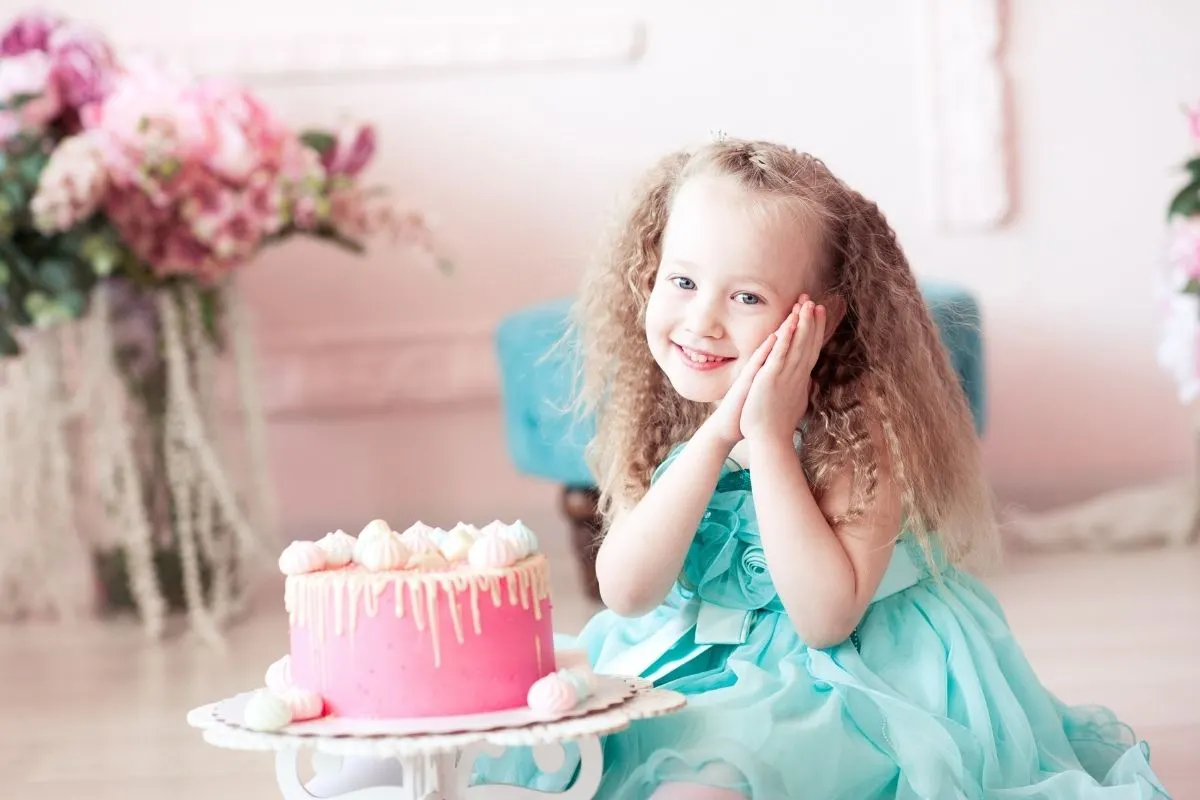 Little girls love cakes that represent the things that are important to them.
Castle cakes are a big hit for the little princess in your life or even a princess cake. Or maybe something from her favorite movie or TV show? You could also do a Disney theme. These cool kids' birthday cakes will take your creative idea and bring it to life. Everyone at the party can enjoy a slice of the magic you brought to the big day.
The birthday kids are sure to love these ideas but let's take a look at a few more that can work for anyone of any age.
Cool Homemade Birthday Cakes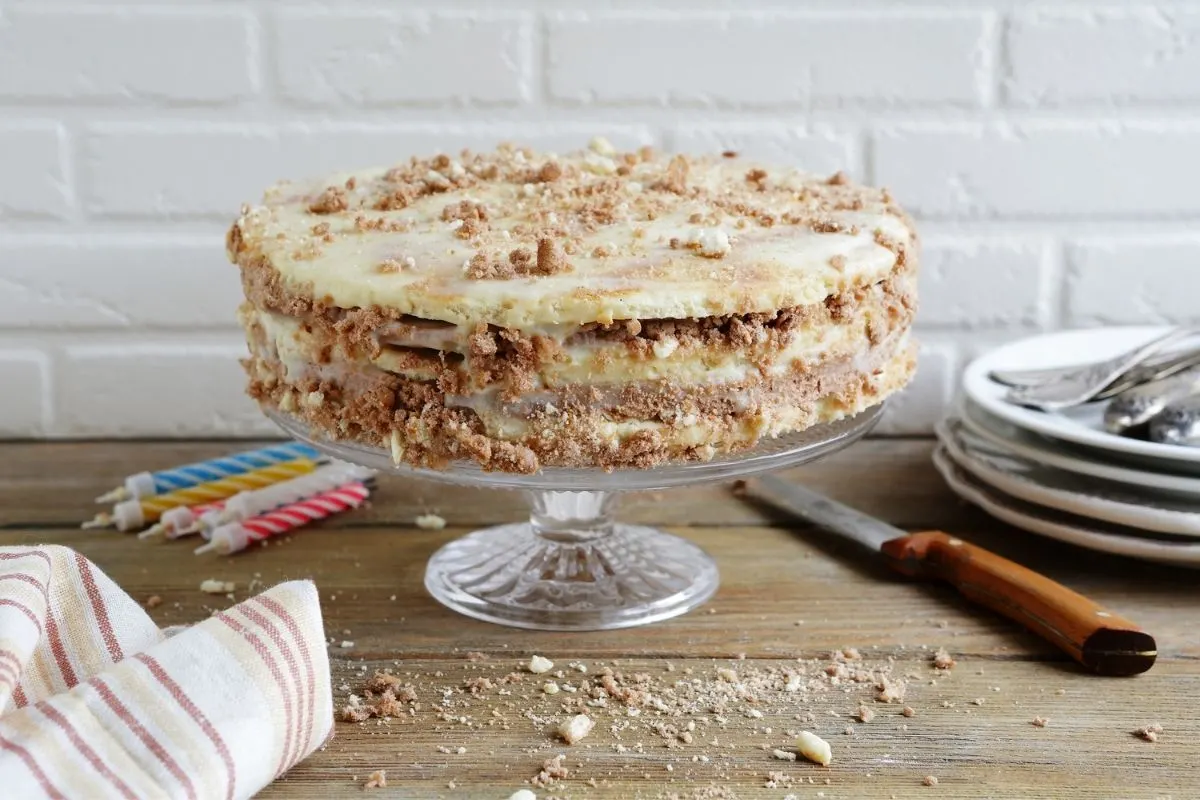 There's nothing wrong with buying a cake but sometimes making a homemade cake takes it to the next level. You have complete control over the flavors, the decoration, and even the size of the cake. Delicious birthday cakes made at home will definitely be a memory they won't soon forget.
I hope you liked some of these cool-looking birthday cakes and that you found something that you can use for your next birthday.
Or maybe healthy birthday cakes would fit your theme best.
Healthy Birthday Cake Ideas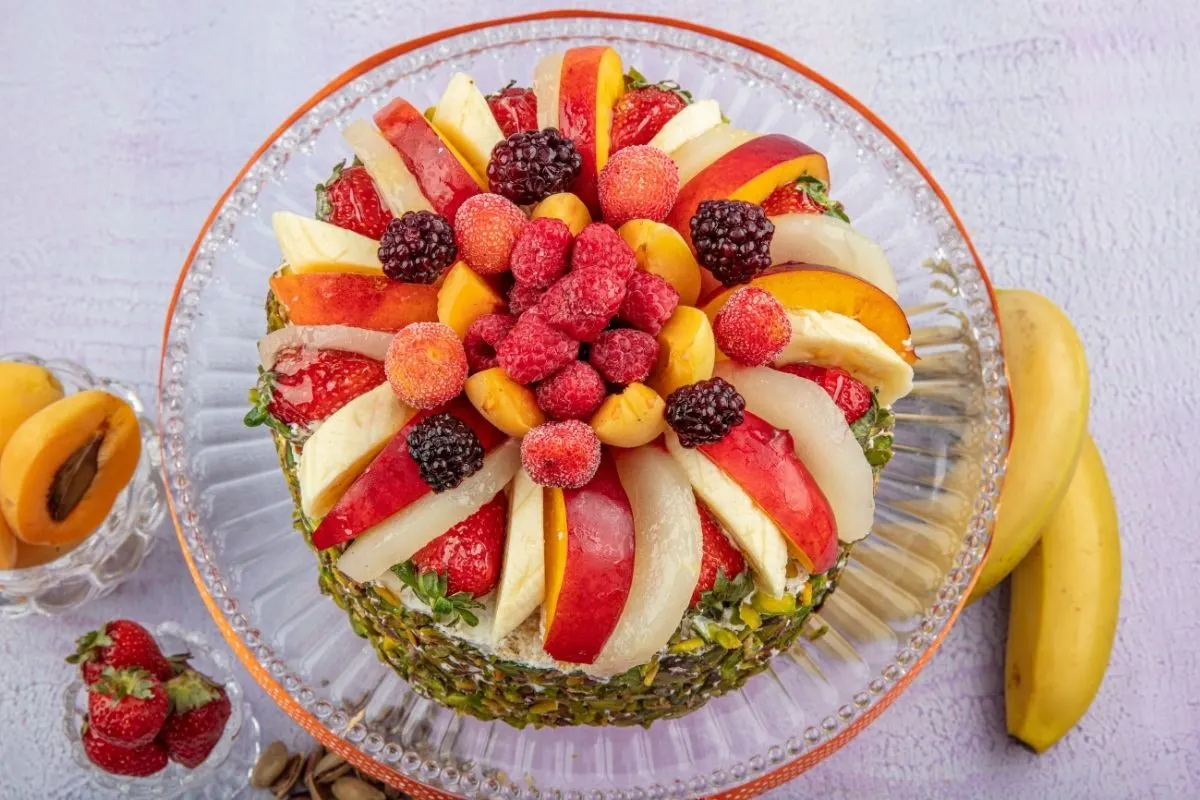 To make birthday cakes healthier, include fruit in the batter or as part of the decorations. For example, you can use half the fat and substitute apple sauce for the other half.
Instead of whipped cream, think about whether meringue might work in its place.
Angel food cake is much lighter but can still look like a nice sized cake.
And once again, as mentioned above, by making an ice cream cake you can reduce the total amount of calories you serve with a nice piece of cake the same size as you would have served but without the additional scoop of ice cream, and no one will notice.
My daughter, who is a bit of a health nut, makes a gluten-free chocolate zucchini cake that's just great!
Who can't use an extra serving of fruits or vegetables in their day?
Birthday Cake Designs: Shapes and Styles
The style of cake you choose might be determined by how many servings you need.
In this list of cake styles, you will find a rule of thumb for servings per cake to help you choose from the best cake designs for your party.
Traditional layer cake – serves 12-18 depending on 2 or 3 layers
Cheesecake – serves 16
Sheet cake – full sheet is 108 servings, also consider 1/4 or 1/2 sheet sizes
Swiss roll – serves 12-16
Stacked cake – varies
Cupcakes – 1 or 2 per person
Constructed cake designs arranged into shapes like numbers, animals, cars, etc. – varies
Bundt cake – serves 12-16
And don't forget to decorate the top of the cake in a special way. This is how to really bring it to life!
Cake Flavors
Sometimes cake flavors will dictate some of the other choices you will make in your cake designs. For example, you might not plan to use a pink cake with an orange flavor.
Chocolate cake with whipped cream, fudge, caramel, cream cheese, or orange frosting
Yellow cake with chocolate, white/vanilla, strawberry, cherry
White cake with any flavors
Orange spice with orange frosting
Carrot cake with cream cheese frosting
Cheesecake with fruit toppings, chocolate, caramel
Cake alternated with mousse filling
Lemon cake with white frosting
White cake with lemon frosting
Lime cake with coconut frosting
Pineapple cake with coconut frosting
Pumpkin cake with cream cheese frosting
Bundt cake with powdered sugar or cocoa, whipped cream for topping
Cake Decoration Styles
You don't have to be an expert cake maker to create fabulous cakes. A little of this and a little of that works well with these designs. Meaning, a little of your own style and a little bit of help makes a wonderful cake. Take a look.
Whipped buttercream or sugar frostings with piped decorations
Glazes
Fruit, whole or sliced
Live flowers
Fondant covering, sculptures for smooth professional look
Conclusions of Cool Birthday Cakes
Did you get ideas for a really cool birthday cake from one of our pages? Whether it's store bought or made at home, there's a perfect cool cake for every person and every need. If you have an upcoming birthday to plan for, I hope that these cool ideas will help you on your way.
Remember, no birthday is truly complete without a great cake. This list has everything you need to know about making the coolest cakes around for anyone on your birthday list.
We hope you enjoyed these birthday cake pictures, designs, and ideas. If we helped you, we would love to hear from you here with a comment. From first birthday cakes to fiftieth birthday cakes and beyond, the cake is always a great gift on the special day. Now you have all of these great ideas for cool cakes. You'll never be without an amazing birthday cake for your celebration.
We would really love to hear from you if we were able to spark an idea for you!