For birthday cake messages, we need something short and simple, yet catchy and meaningful. Use these 50th birthday cake sayings to give everyone a chuckle!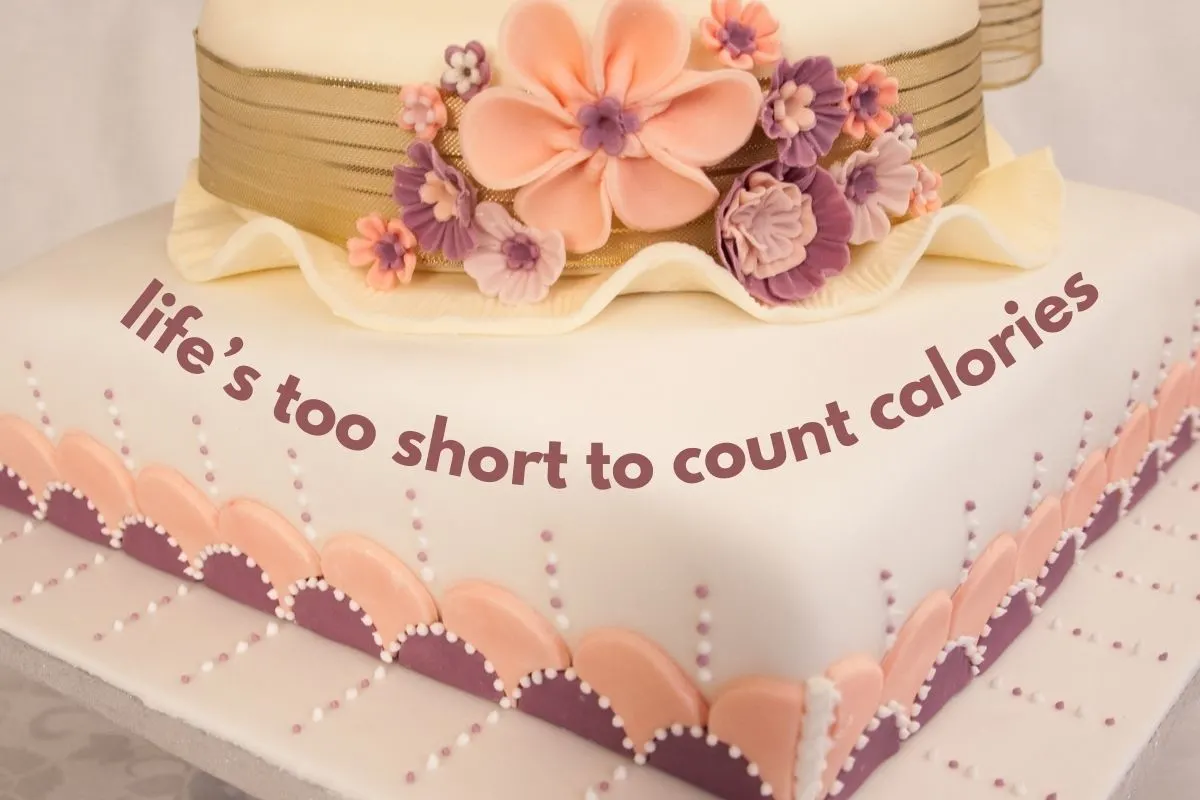 Most people just have the bakery write something basic like, "Happy Birthday!", but that's drab and totally unoriginal. You can make the cake and the birthday so much more special and memorable when you choose sweet, funny, witty, or meaningful cake messages.
When a generic "happy birthday" simply won't do, you need something cool and unique. The 50th birthday is a milestone occasion. On this very important day, you need every detail to be perfect, including the seemingly small things like the message written on the cake.
To get the best birthday cake saying, you need to put some thought into it. If you're buying the cake, be sure you decide what you want it to say before you place your order. If you're put on the spot at the bakery, you won't be able to come up with the best message.
If you're making the cake yourself at home, you have a bit more time and flexibility for coming up with the perfect 50th birthday cake message.
You can create a basic idea on paper of what you want this saying to look like on your cake before you actually put it on. You don't really get a second chance at this (unless you plan on baking a backup cake), so make it count.
Now is the time to think about the type of saying. You can make your message:
funny
romantic
sentimental
celebratory
catchy
personalized
"inside" joke
And more
It's all about who the cake is for and what kind of emotions you want to convey. Let's explore some ideas to get you started.
Funny 50th Birthday Cake Sayings
Birthdays are a time for fun and celebrations and if you want to have fun with your birthday cake, you can do so with a humorous message. There's no reason to take things too seriously. Many people joke about 50 being a birthday where you start to get old.
If you like funny messages, jokes about death and dying can often make your guests (and the guest of honor) crack a smile. Here's an example of this.
For this idea, you need a cake decorated like a coffin with the words:
"Here lies the youth of _______ [insert name]. Happy 50th!"
Another option is:
"It won't be long now! Happy 50th Birthday!"
You're sure to get a laugh from these. If you want to choose a gender-specific saying, I have a few ideas to help you get started.
50th birthday cake sayings for men
If you're making a 50th birthday cake for a man, here are some sayings you might use:
You're my superhero
To a man who proves that growing old is mandatory; growing up is optional
Boom! Another year (could put a bomb on the cake)
This will help you with your dad bod
You made it to the big 5-0!
What will you say to the special man in your life when he's turning 50?
50th birthday cake sayings for women
And if your 50th birthday cake is for a woman, here are some cake message options:
Happy birthday to a special lady
Life's too short to count calories
Aged to perfection, like cheese
Turning 50 is a piece of cake
Happy birthday, Superwoman
From sweet to silly, there's a saying for every personality. How will you celebrate the woman in your life turning 50?
More Funny Sayings
I know how people love their comedy. The funny and witty sayings are always some of the favorites. Bringing that cake out in the middle of the party to reveal and hilarious or quirky saying can be one of the highlights of the birthday party.
That's why I've taken the time to compile some more funny phrases for you. Keep in mind the personality and the sense of humor of the guest of honor before choosing something funny. Remember that you want them to laugh, not to feel insulted.
Here are some more funny sayings for your 50th birthday cake:
Old Fart, Young Heart! Happy 50th Birthday!
50?! I demand a recount!
At 50, what doesn't hurt, doesn't work!
Recycle! Let's celebrate last year's birthday!
Better to be over the hill, than under it!
True friends remember your birthday, but not your age!
Everything turns to crap after 50!
You're not getting older, just closer to retirement!
Your 50th – Not enough cake for the candles!
You're 50! It could be worse.
Let's skip the candles – there's enough global warming
Candles? Nah! You're hot enough
Congrats on getting old
Looking nifty at fifty
Celebratory 50th Birthday Cake Sayings
Here are some celebratory 50th cake messages:
You're the melody, the magic, the meaning of my life!
One more year of love together
Life is only halfway through, let's spend another half together!
Let's celebrate something special… YOU!
Happy 50th, looking forward to many more.
You're sweeter than cake
Congrats on making it another year
Holy Crap! You're old!
Smile while you still have teeth
50 years. 50 birthdays. Now that's old!
Catchy Sayings for a 50th Birthday Cake
If you're looking for some fun, catchy sayings, I've got some of those for you, too.
50 is the new 30!
You're really 18 with 32 years experience!
Happy 50th Birthday!
Enjoy your big 5-0!
Take a bite outta life… or this cake!
50 – The start of the better half of your life.
Fab at fifty!
Fifty and fabulous
Fifty and loving it!
50th Cake Messages Conclusions
The options are endless for fun 50th birthday cake sayings. You can even make your own so it's very personalized. If you think up something catchy, how much more creative can you get? It can feel a little intimidating if you've never done it before, but I hope that this list has helped inspire you and show you how easy it can actually be.
There are a few things to remember when creating or picking a cake saying:
Keep it between 5-10 words
Make sure it's unique and catchy
Think of the person it's for
HAVE FUN!
I also have some great cake ideas to go with these fun sayings. Are there any ideas on my list that really jump out at you? Do you have some ideas of your own you want to add to our list? Leave them in the comments so others can enjoy them as well.