When you want a fun, wild, unique party idea, consider a jungle theme party. Visions of exotic animals, colorful birds, and wild large cats, tropical flowers and palm tree fronds, and other jungle elements dance through our minds as we envision a party that everyone in attendance is sure to remember.
I have compiled some awesome jungle theme birthday party ideas to help you plan your next party. A jungle theme party is perfect for your celebration if your birthday person is an animal lover, rainforest watcher, or just really into animal prints.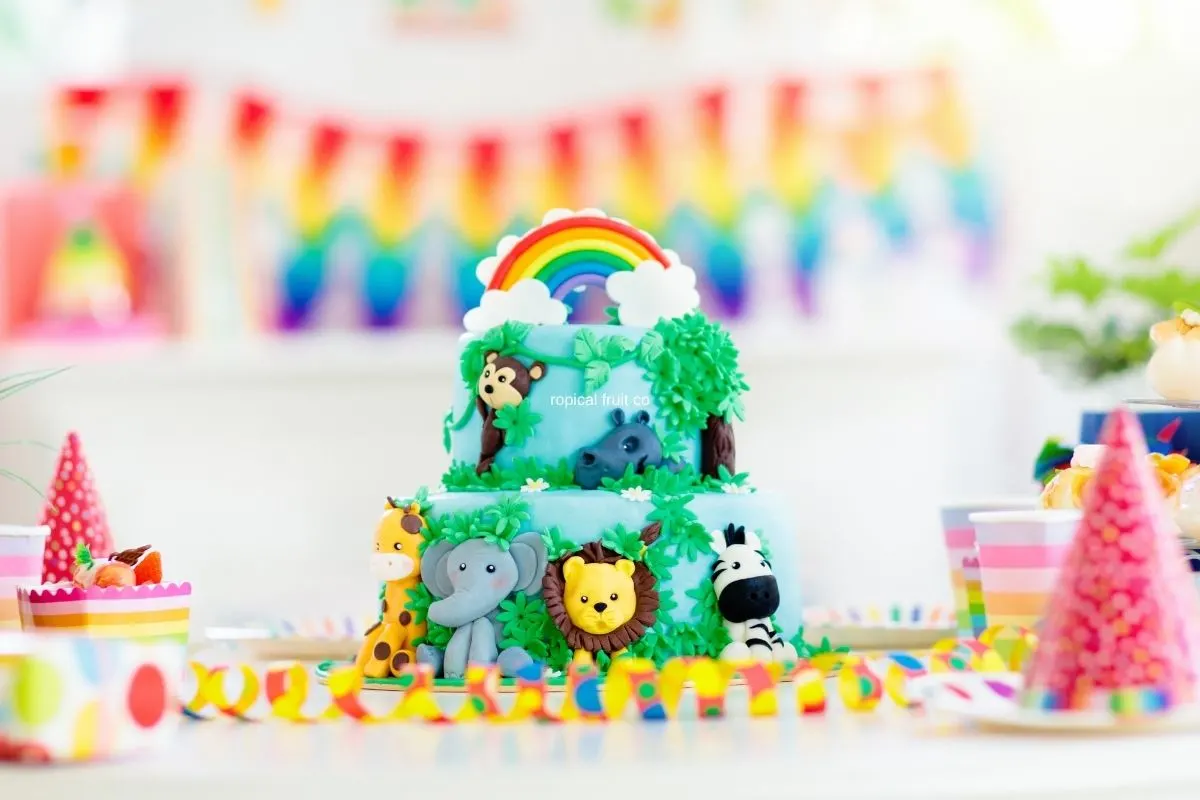 Not only is this a fun party for the guest of honor, but it will also be a great time for the guests. This is the kind of party theme that everyone can really get into. Bring out your inner party animal, channel your own Tarzan and Jane style, or bring in a love of big jungle cats with a jungle-themed party no one will soon forget.
If your birthday person has a love of nature, dreams of visiting rain forests, or is just all about animal prints, why not consider turning it into a one-of-a-kind party theme? It's just a good time waiting to happen, so let's get down to it.
Every great party has delicious food, right? Let's look at some ideas.
Jungle Theme Birthday Party Food Ideas
Carry the jungle theme into your food and beverages with coconut cake, tropical fruit and nuts, Tiki hut beverages or cocktails, and in your cake decorations, like these below. From finger foods to safari cupcakes, there are options for everyone.
Jungle theme cakes
Perhaps a tropical fruit-flavored cake such as this mango cake would be a good choice.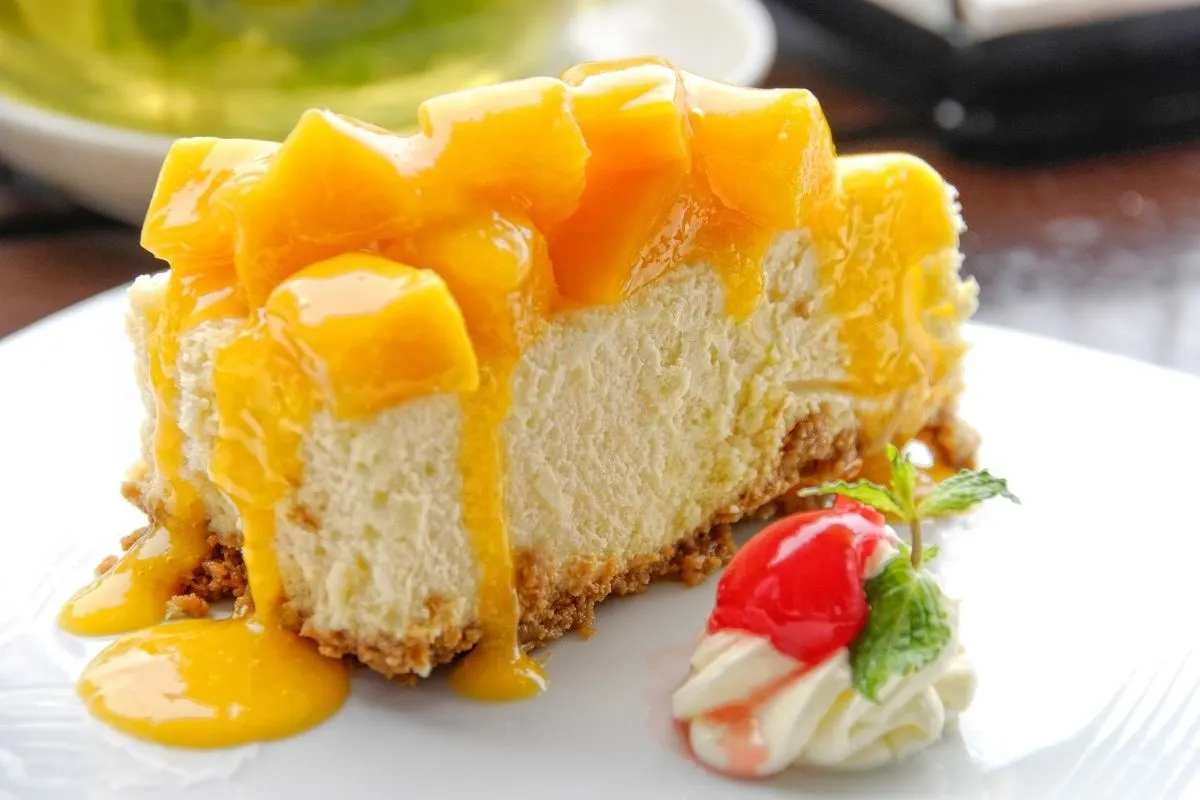 Or you could make a zebra-patterned birthday cake like this one, minus the shoe, of course.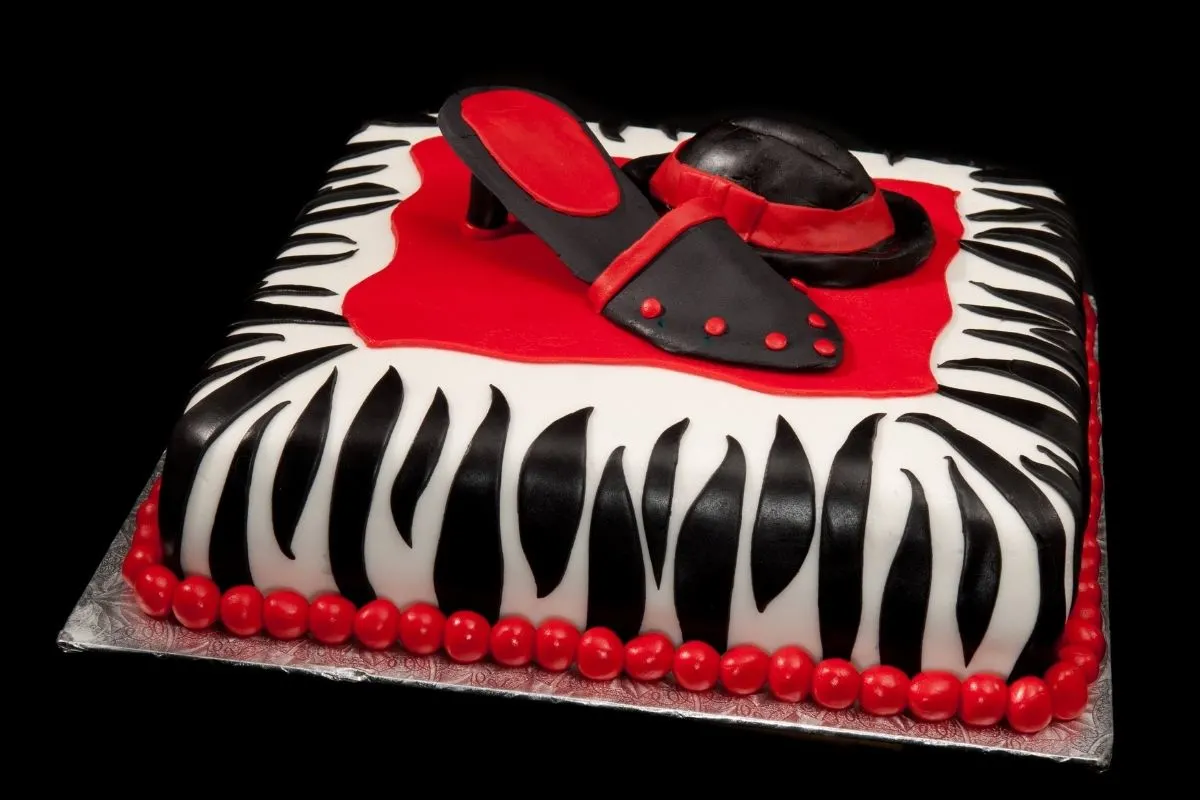 Or use a variety of tropical fruits to top off a delicious cake.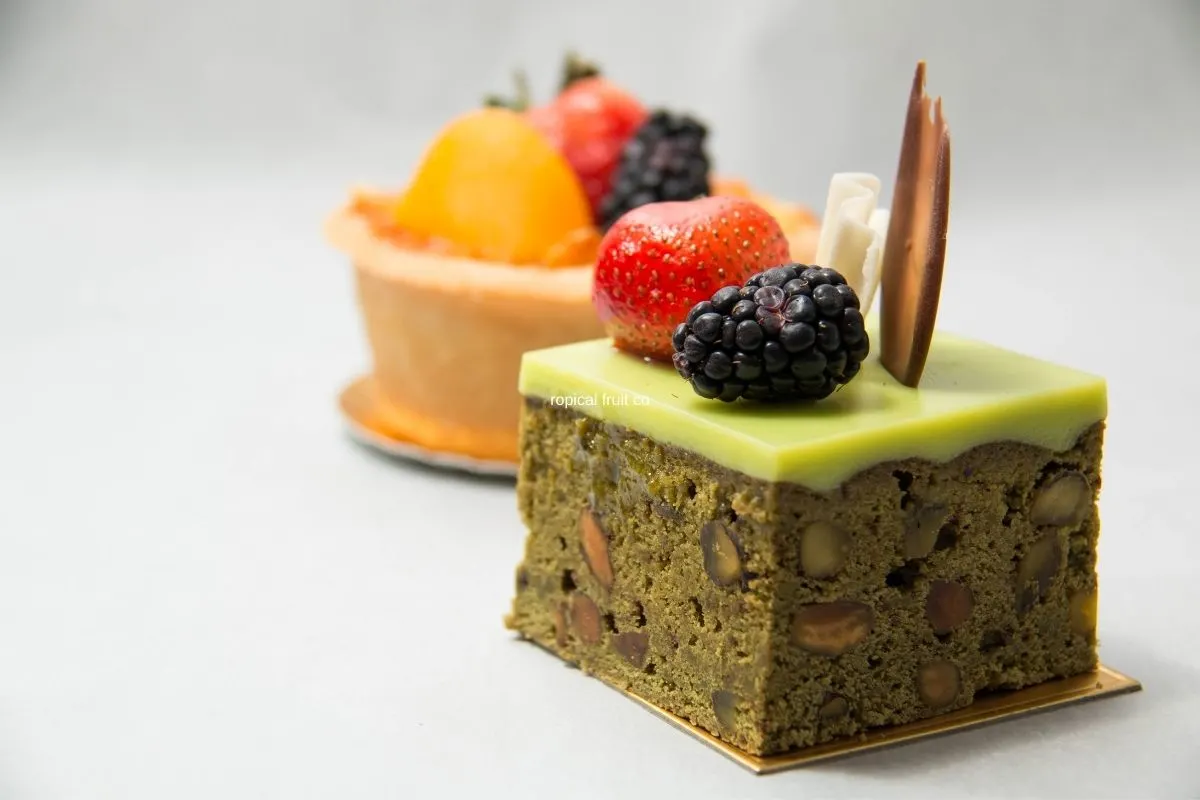 Safari cupcakes
You could also do some safari cupcakes with jungle cupcake toppers (see more cupcake ideas here). Here are some great ideas for toppers that would suit the theme.
Baby safari animals cupcake toppers
These baby animal cupcake toppers are super cute and would be perfect for a baby shower, kids' birthday party, or any party where you like cutesy things.
36-piece tropical jungle cupcake toppers
These tropical jungle toppers are more "adult" and elegant but can also be used for kids' parties if you choose. They have a more mature feel to them than some of the other options.
Woodland jungle animals set of 24 cupcake toppers and wrappers
What I really love about this set is that it includes the wrappers. Each pack comes with two dozen cupcake wrappers and toppers.
Jungle theme snacks
A simple, good idea for jungle-themed snacks are animal crackers. You could also use a cookie cutter in animal shapes to make jungle or safari-themed cookies.
That dessert table will be lined with goodies that all of your guests can enjoy.
Here are some other jungle party food ideas:
Fruit kabobs
Hotdog snakes
Jungle juice
Jungle Theme Birthday Party Decoration Ideas
Where would a great party be without some amazing decorations? Set the atmosphere with artwork, posters, or murals. You can buy jungle décor, or you can even make some yourself. Construction paper is a simple and affordable tool that works great for this.
Bring the jungle theme party to life with real or artificial trees, and maybe a few animal accent pieces or animal print throws. From tiger and leopard prints to palm leaves and an elephant trunk, there are so many great jungle vibes you can bring into your space. Decorate the guest table with safari themes to really bring the whole feel right into the space.
Buy or rent large potted trees and plants to create a real jungle look, even if it's just in one area of the party room. Some party rental companies have artificial trees, or you could contact a company that provides plants for businesses.
You could also use coconuts and tropical fruits to decorate your tables or to make table centerpieces.
Here are some other jungle centerpiece ideas you can buy, if DIY crafts are not your thing.
32 jungle animals centerpiece sticks for table toppers
These centerpiece sticks can be placed in a vase, just like the photo below, or you can find other creative ways to use them as table toppers.
Let's get wild jungle animal table decor
This "Let's get wild" plaque makes a great table decor option. You can get enough to use on every table, or just use them on the gift table or for the guest of honor.
7-piece jungle animals honeycomb centerpiece
Honeycombs are always a classic choice. This 7-piece set features jungle animals to match your theme.
14″ artificial tropical palm leaves
These artificial tropical palm leaves look very real and can be used in a vase for a great table topper idea, or you can use them at other places in your party decor. One thing that I love about these is that they can be reused after for other things.
15-piece glitter gold double-sided jungle safari animal table-toppers
These glitter gold elegant jungle animal table toppers can be placed in a vase, or used in arts and crafts or some other centerpiece design that you choose.
30-piece jungle safari animals honeycomb table decor centerpieces
Here are more jungle safari animal honeycomb pieces but this set comes with a whopping 30 pieces! That's plenty to decorate with however you want.
66 pieces of artificial palms, 6 different types for tables and party decor
Here we have more artificial palms, but this set has 66 total pieces and 6 different types of plants.
Go wild with party décor
Table-toppers and centerpieces are just the beginning when it comes to your jungle party decorations. You can do as much or as little as you want when it comes to decorating. And how you decorate and what items you use can also depend on the size of your party, whether it's being held indoors or outdoors, the number of attendees, your budget, and time constraints.
Here are some ideas to help you go wild with your jungle party décor:
Animal print table settings – You can use a plain green tablecloth and animal print cups and plates if you can find them. If it's too difficult to find the cups and plates in a print you want, you can go with a simple green and make your tablecloth animal print instead.
Confetti – Confetti just makes a party! It might be a pain to clean up, but it's worth it. Many arts and crafts stores have confetti cut into the shapes of animals. This could be a great little addition to the jungle part.
Balloons – Every party needs balloons, right? You can get jungle themed balloons, balloons in solid colors like greens and bright pops of tropical oranges, reds, and pinks, or you can look for balloons shaped like animals. You may even decide to go all out and get a combination of the different types and colors of balloons.
Animal stickers – Look for safari animal stickers or jungle themes like giraffes, zebras, crocodiles, and lions, palm trees, lots of greenery, toucans and tropical birds, and more. These can be used to decorate, given away as party favors, or laid out on party tables.
Banners and place settings – You can also decorate with birthday banners, jungle themed table toppers, or safari centerpieces, just to name a few ideas.
Safari theme party
A safari theme is another way to go with your jungle party theme. With a safari party, you can wear a safari hat, showcase safari animals, take a jungle safari virtual tour, or play unique safari party games.
Your choice of party decor makes all the difference. I know how important it is to get your party done correctly. As a host, you know that the little details add up in a big way and show your guest of honor that you really care. Check out these safari-themed party games:
Safari jungle animals toss game
Here's a fun game for the kids but the parents may enjoy it too. Just toss the bags through the holes to earn points. You can use party favors, treats, or small toys as prizes.
Jungle animal bean bag toss game
Here's a classic backyard game you can play again and again, but this one features a jungle animal theme.
Jungle safari BINGO game
And finally, we have the old classic, BINGO. These BINGO cards come in jungle themes for your party.
Jungle theme baby shower
Before your little one ever has their first birthday party, you may have a baby shower. If you love the jungle theme, you can bring that over to your baby shower, too. You can follow the same birthday party ideas I have combined here and tweak them to work for your baby shower, too.
Next, think about decorations and gifts that will work well at your party. From your classic teddy bear to other jungle animals, plushies also make a great choice. Babies just make us think of cute and cuddly things, so it makes sense.
Here are some great décor items for your jungle baby shower.
Jungle baby shower decor
This massive kit has everything you need to decorate a jungle-themed baby shower with ease.
Safari baby shower decorations
Here is another set I thought was really pretty and very elegant in design.
Jungle baby shower plates and cups
If you're serving food or snacks at your baby shower, you can use these paper cups and plates plus napkins to keep your theme going.
Jungle baby shower backdrop
This backdrop looks great at your baby shower and can also be used as a staging area for taking photos.
Jungle baby shower game of Bingo
Here's a fun game of jungle baby shower BINGO to keep the guests entertained during your party.
Jungle baby shower invitations
To maintain a cohesive theme throughout, you can also use these jungle theme baby shower invitations for your guests.
Safari party favor gift bags
Next up are some elegant baby shower/party favor gift bags in a safari theme.
Guess "how many animal crackers" baby shower game
Baby shower games are loads of fun. Here's one to get your guests to guess how many animal crackers are in the jar for the chance to win a prize.
Jungle Theme Birthday Party Supplies
Now, you know the key to getting your safari birthday party to go off without a hitch is to get the right birthday party supplies, too. The right party supplies help you bring that perfect touch to the event. Young and old alike, all of your guests will appreciate a wild time and exciting party décor.
Then take colors or patterns from nature to build the theme into your party supplies.
For example, leopard or zebra print plates, cups, and napkins, as well as decorations you can print yourself.
Here are some important tips to help you get the best deal:
Shop around and compare prices
Buy your supplies in advance to save money
Buy in bulk if you're having a lot of guests
Let's look at some other things you may need for your party.
Jungle themed party favors
You will then want to continue your jungle theme throughout the party with some great party favors, too. Party favors are the perfect way to say thank you to your guests for attending and also to give them something to remember the event by. Here is a very cool 71-piece set of party favors with a jungle safari theme for you to consider:
Animal stickers make another great party favor idea. Who doesn't love stickers?
Here are some other jungle party favor ideas:
Animal masks
Discounts to a local zoo or animal refuge
A barrel full of monkeys
Little animals (small plushies)
Animal print sunglasses
Animal print scarves
T-shirts with custom prints
Jungle themed loot bags
Use this as a starting point to jumpstart your own ideas. You can adjust according to the type of party you're having and who it's for. Is it a birthday party? Is it for an adult or a child? Is it the start of the summer party? Or maybe a baby shower? Whatever the occasion, you have so many great ideas to make it a memorable one.
Jungle Theme Birthday Party Ideas – Conclusion
At the end of the day, a party is a success if everyone has fun. No matter how much you plan or prep in advance, there are always things that can and do go wrong. If this happens to you, remember that it's okay. Learning to go with the flow is the best way to reduce stress and also keep any possible mishaps from turning into full-blown birthday disasters.
A jungle birthday theme is meant to be light and playful anyway, so don't take yourself too seriously. Learn to sway in the breeze like the tropical palm leaves on the trees and all will go well.
Which of my ideas did you like the best? Do you think you'll try some of these at your own party? If you have any jungle party ideas you want to share, we'd love to see them in the comments.