A jungle theme party is perfect for your celebration if your birthday person is an animal lover, rainforest watcher, or just really into animal prints. We have tons of ideas and resources.
You could go Jane and Tarzan style with this jungle theme and bring out everyone's inner animal. And, No! Everyone does NOT have to dress in a loin cloth! Though I'm sure we all have those friends that will be bound to show up in one.
But, if your birthday person has a love of nature, dreams of visiting rain forests, or is just all about animal prints, why not consider turning it into a one of a kind party theme.
Jungle Theme Party Look and Feel
Set the atmosphere with artwork, posters, or murals.
Bring the jungle theme party to life with real or artificial trees, and maybe a few animal accent pieces or animal print throws.
Buy or rent large potted trees and plants to create a real jungle look, even if it's just in one area of the party room. Some party rental companies have artificial trees, or you could contact a company that provides plants for businesses.
You could use coconuts and tropical fruits to decorate your tables.
Party Supplies
Then take colors or patterns from nature to build the theme into your party supplies.
For example, leopard or zebra print plates, cups, and napkins, as well as decorations you can print yourself.
Jungle Theme Food
And finally, carry the jungle theme into your food and beverages with coconut cake, tropical fruit and nuts, Tiki hut beverages or cocktails, and in your cake decorations, like these:
Perhaps a tropical fruit flavoredcake would be a good choice, like Mango cake.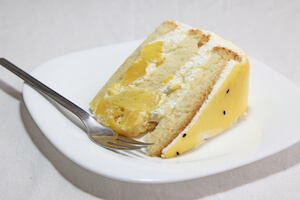 Or make a zebra patterned birthday cake. Minus the shoe, of course.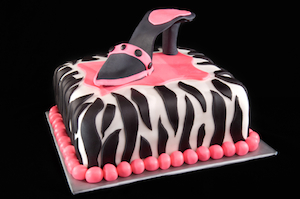 Or use a variety of tropical fruits to top off a delicious Coconut Cake.
© Zqfotography | Dreamstime.com