These pictures of birthday cake ideas are bound to inspire you! The cake will be the centerpiece and you can build an entire party theme around it, or just choose pictures to fit a theme you already have in mind.
Your ideal cake might be a traditional homemade layer cake, a sheet cake, cup cakes or something unusual like individual gourmet cakes or cheesecake.
Here are some of our favorite birthday cake pictures.
There are also links to other pages with more pictures, templates, and recipes.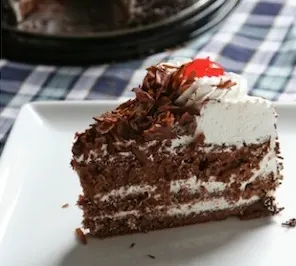 ---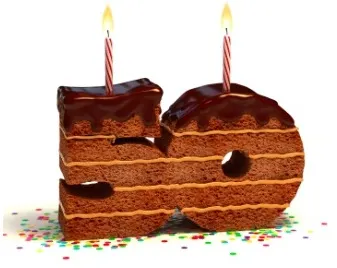 A 50th birthday party idea…
Say it really loudly with this 50th birthday design!
If you want to make something similar, we have a template you can download for free.
---
I love the pastel colors in this picture.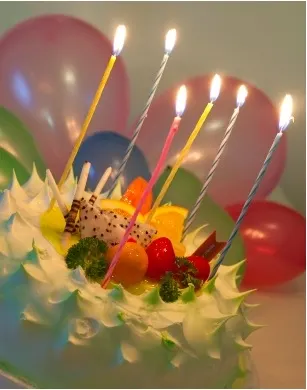 Maybe this one should be a coconut recipe with a hint of lime in the pale green fluffy frosting.
---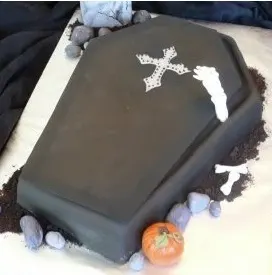 For a darker theme, would you dare to make a coffin shaped cake?
In October, for sure!
---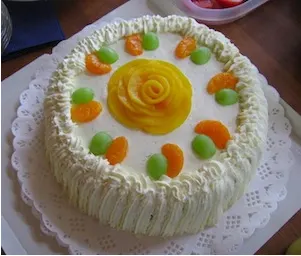 In this picture, can you guess what fruits make up the decorations?
This would be perfect for an Orange cake, like the one on our elegant cakes page.
---
I love the look of fondant bows as cake decorations, like the ones in this picture, don't you?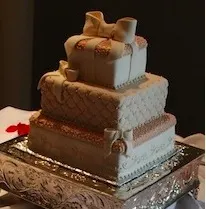 More pictures of fondant bows and pretty cakes.
For these colors, this has to be a chocolate cake with mocha filling or mocha flavored frosting.
---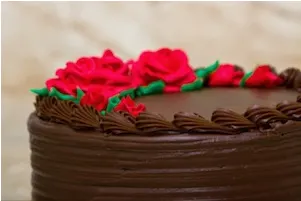 An all-time favorite Chocolate Fudge frosting on a yellow or white cake, I'm guessing, with picture perfect roses to really set it off.
For recipes, visit our chocolate cake page.
---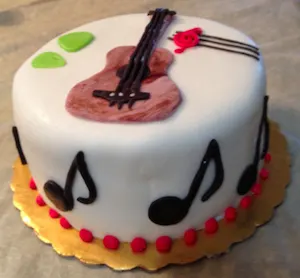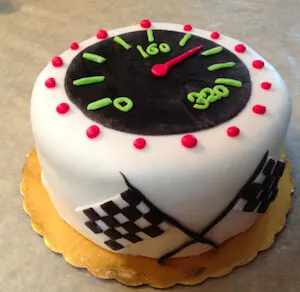 ---
A cake like this would be perfect for a more formal celebration for a well-loved lady.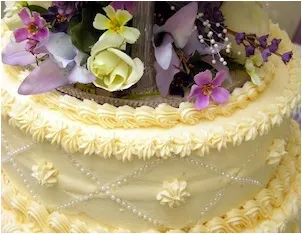 It's the picture of femininity!
---
I hope you found some great ideas from these pictures of birthday cake themes, but if you're still unsure, look around at some of the other pages.
And as always, feel free to Ask us if you need more help.
If you have pictures of fondant creations you've made, share them with us by submitting your pictures and writing a little about how you did it, here.