Are you trying to decide on a great cake for your birthday boy? For men's birthday cake ideas, there may be more options than you think. Special occasions like a birthday call for a special dessert like birthday cake, but if you're not sure where to begin at choosing the perfect cake for the man in your life, we've got you covered.
A themed cake can be a great idea if you have already chosen a party theme or if you know of a theme that he really loves.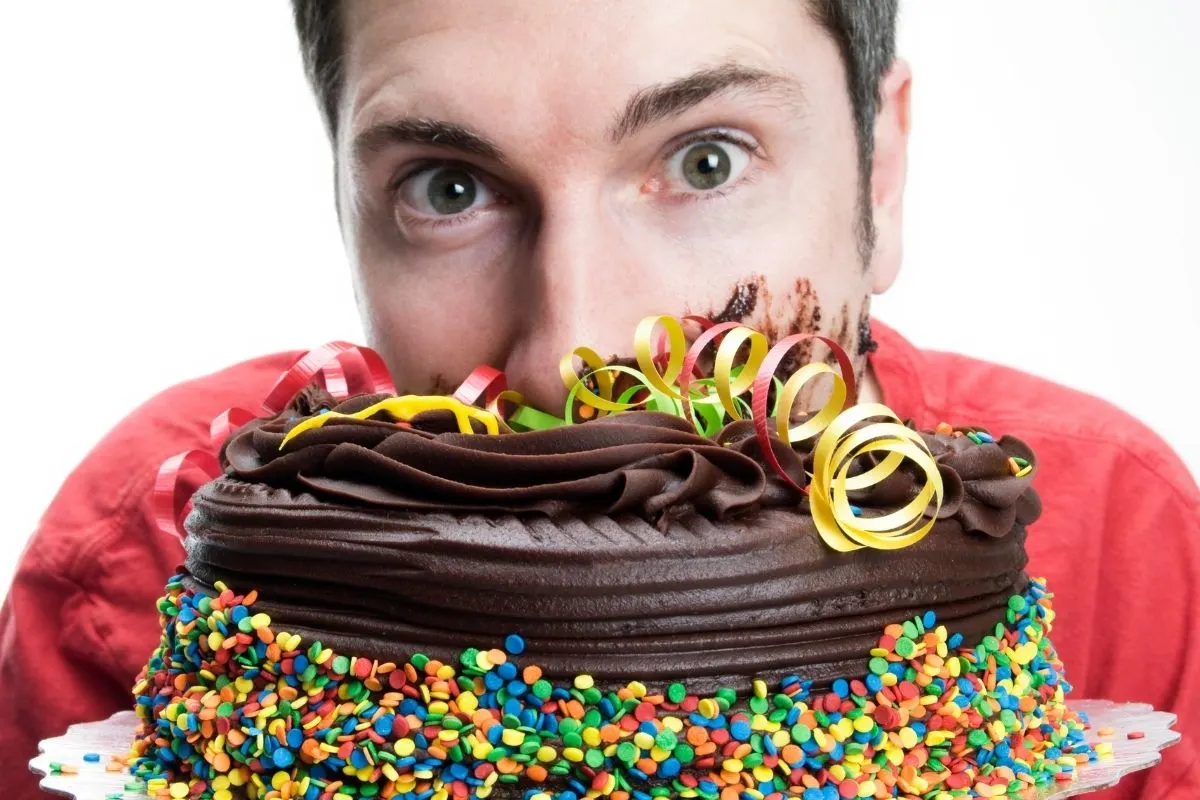 For example, if he loves cars or racing, you could do a car cake.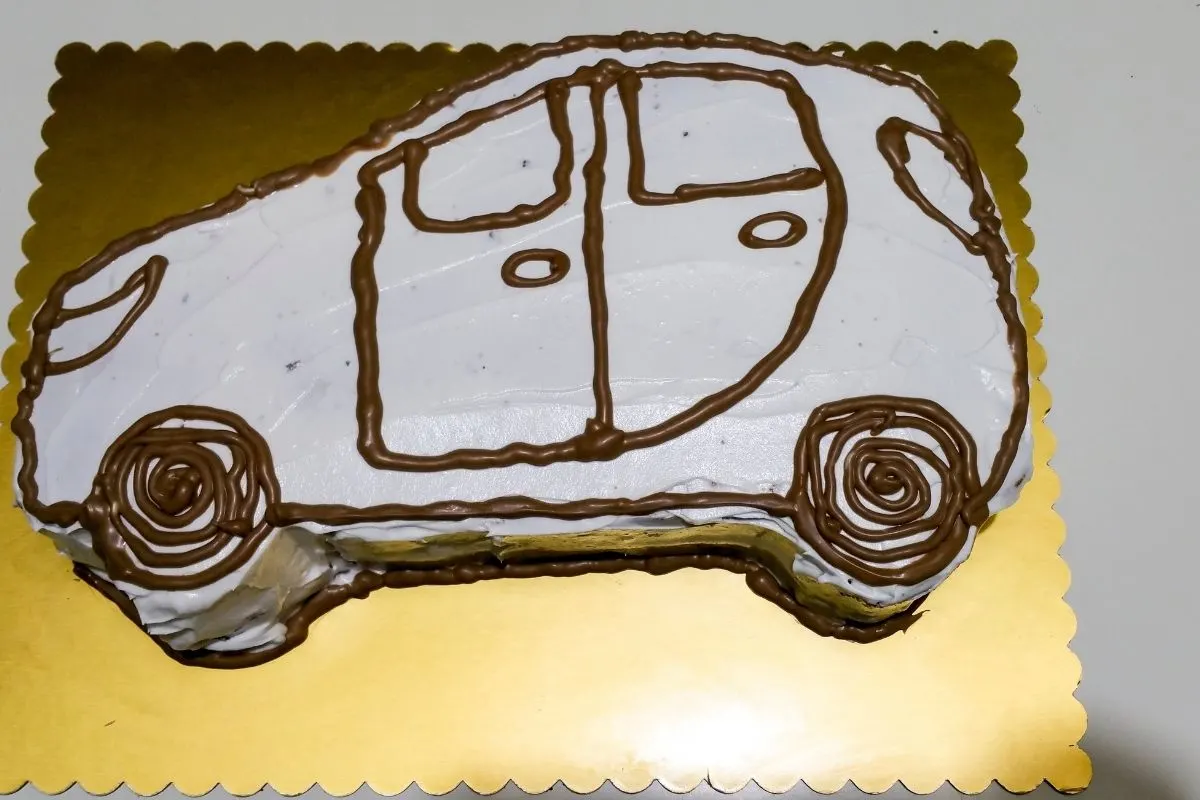 If he loves baseball, you can do a baseball cake or one that features his favorite team. You don't have to feel intimidated by choosing a birthday cake for the special day because I am going to give you all the info you need to do it right.
Regardless of age, everyone loves a beautiful, delicious birthday cake for their special day. Whether you are planning a party for yourself, your husband or brother, son or father, or some other man in your life, I am going to give you all the info you need to help you plan accordingly.
Choosing a Man's Birthday Cake Theme or Idea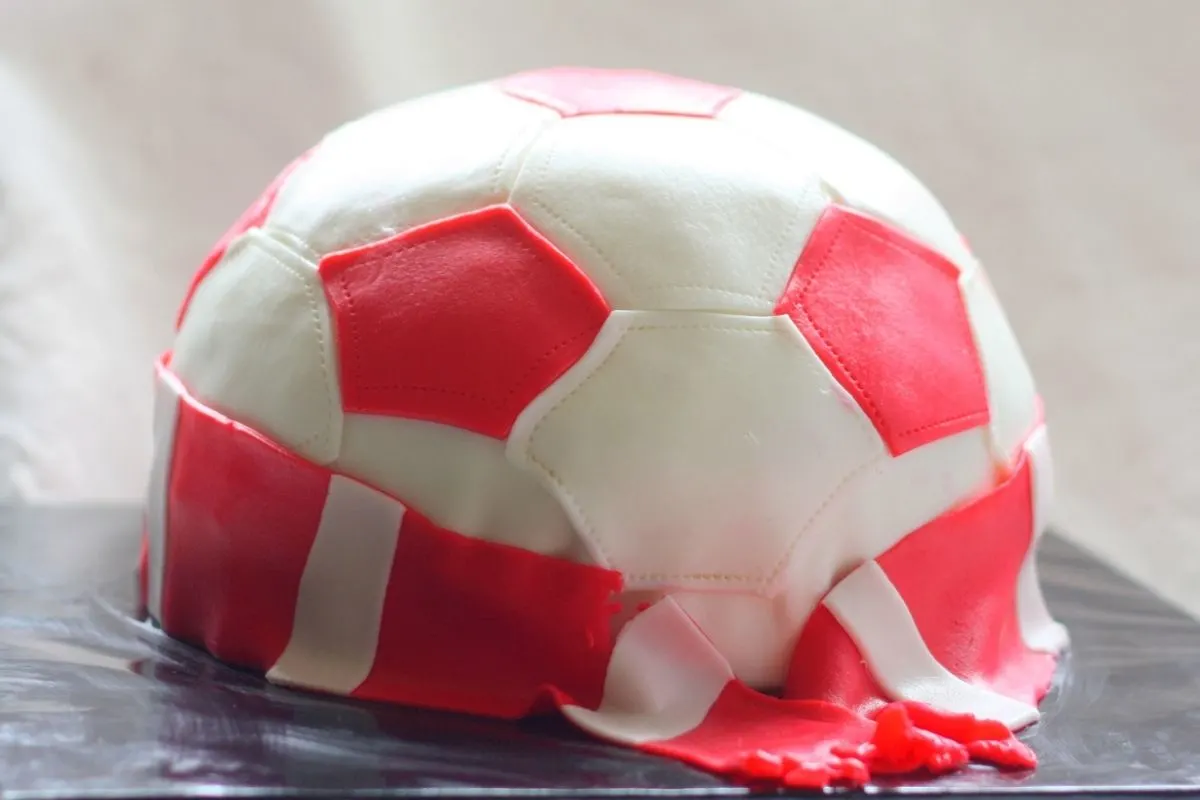 First, to choose a cake idea or theme for your guy, you need to think about the things he is interested in. What kinds of hobbies and interests does he have? For example, does he follow particular sports or participate in activities like fishing, shooting, or diving? Here are some other tips to help you choose the perfect cake.
Know your budget upfront
Are you buying it or baking it?
How many people are you serving?
What's his favorite flavor?
What other flavors does he like?
Does he have any food allergies or intolerances?
Do any other guests have food allergies you need to accommodate?
Do you have a party theme?
Will your cake be layered or have multiple tiers?
These are just a few things to get you started on the planning phase. To get the best cake for the special man in your life, you want to think about what he would like the most, not what you want.
If there is a cake flavor that has sentimental value to him (maybe his mother used to make it for him) or that he just really loves but can't have often, this is a good direction to go in.
Make your cake or purchase your cake?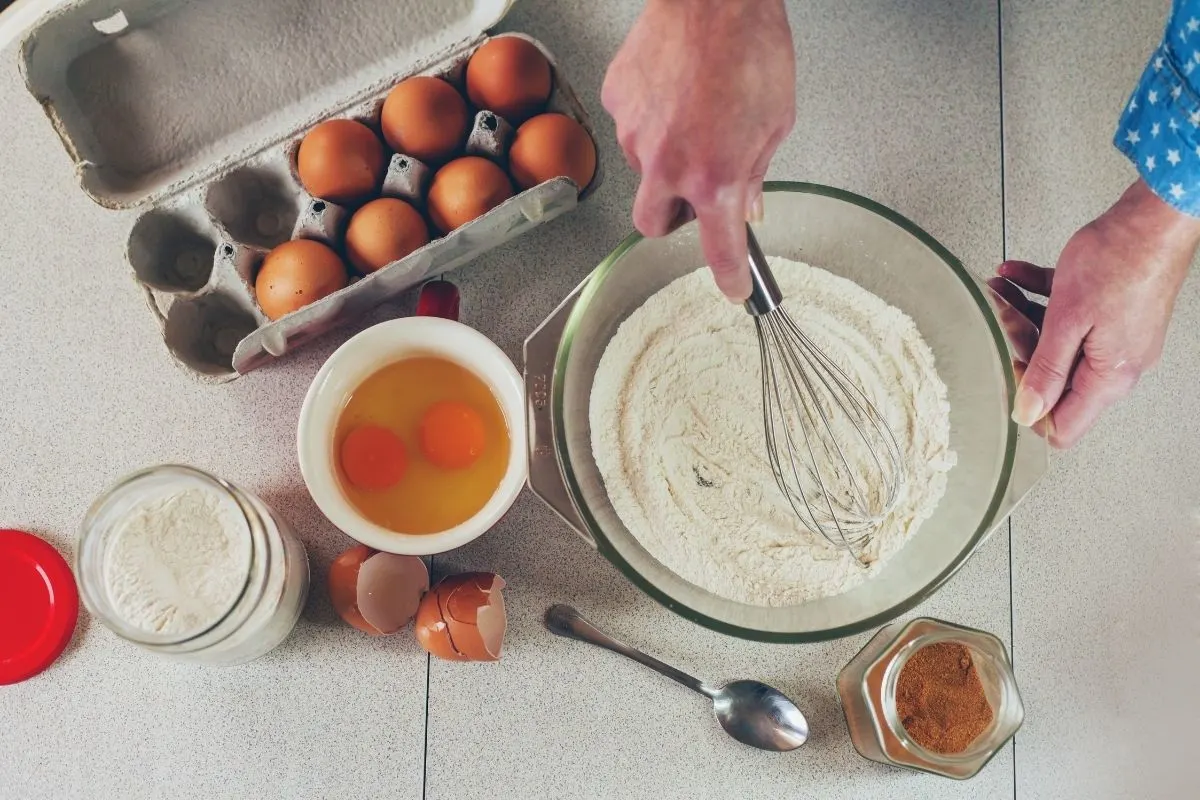 The next thing to decide is if you will purchase or make your cake. If you love to make your own cakes, then this can be a fun project for you.
However, for a lot of people, it's easier and more time-efficient to purchase the cake. A custom cake could be exactly the thing needed to bring all the elements of the birthday party together and to ensure he gets the perfect birthday cake. Don't feel bad if you don't feel up to the task of baking a cake. It's not for everyone.
Men's Cake Theme Ideas
From chocolate cake to classic vanilla, what's on the inside is only part of the equation. There's also that little matter of the decoration to consider. You can use ideas from the things he likes to create a cake theme idea.
For example, if he has a favorite TV show, you might get a cake with the main character or with the cast, or something else identifiable of that show.
If he loves video games, you might choose a video game themed cake, or pick his favorite game and order a cake themed to that. Delicious cakes will still taste yummy, no matter how they are decorated on the outside, but the man in your life will love that you recognized something he's into.
Using a theme also makes it a lot easier to plan the birthday cake. A beautiful cake can be planned around a party theme or other idea. Custom cakes will ensure you get exactly what you're looking for. It's a great starting point to narrow down an idea of what you want on the cake and then if you're buying it, allow the cake decorator to take that idea and turn it into a work of art.
Spectator sports – Football, basketball, soccer, baseball, car racing
Sports hobbies – Fishing, volleyball, golf, football, soccer, etc.
Hobbies – Mountain biking, playing guitar, NASCAR, scuba diving, hiking, welding, woodworking, running, etc.
Affiliations – Celtic heritage, Masonic, VFW, Military, fraternities, etc.
Favorite movies or TV shows – Super Heroes, Star Trek, Star Wars
Whether it's a football cake or chocolate lover delight, he will appreciate that you put so much thought and care into the important occasion.
Cake Decoration Ideas for a Man's Birthday
Whether it is a milestone birthday and you need a 50th birthday cake idea, or just any birthday for the man in your life, the cake is the topping that makes the whole event extra sweet.
If you're not sure what kind of cake decoration he would like best, talk to his best friends or close family members and get their input on his likes and dislikes. People who are closest to him will always be able to give you the best ideas without ruining the surprise for the birthday guest of honor.
If you're getting a tiered cake, you could make each tier a different flavor. If you use a sheet cake, you have more space for an elaborate decoration like a diorama or a large scene (football field, etc).
Golf cakes are always a winner and there are many ways to get creative with the decorations. Even most beginner bakers enjoy doing simple birthday cakes. They bring so much joy to the birthday person, and also to the guests and even the person who makes the cake.
Male birthday cakes are a fun time to celebrate the things he is into. Let's look at some specific examples of this in action. Remember, sometimes the best birthday gift is a birthday cake design that's perfect for the recipient!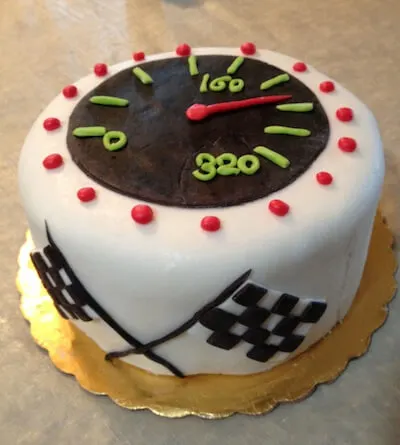 Men's sports birthday cake
This cake was decorated for a racing theme. It has checkered flags around the sides, and on top, it has a speedometer. It's perfect for the guy who loves racing but there are also other ways you can modify it to meet your needs.
You could also do this theme with a racetrack, a race car on top, or images of race cars on the side.
For a football theme, put a football field, goal posts, or a football on top.
Decorate the sides with pom-poms for a colorful touch.
For a scuba diving theme, lots of colorful fish, a reef scene, and/or maybe a scuba tank or mask.
For a fisherman's cake, put fishing poles around the sides, grass growing around the bottom. Bamboo poles would be neat.
On the top, put a mounted fish to show off a special catch.
Men's hobby birthday cake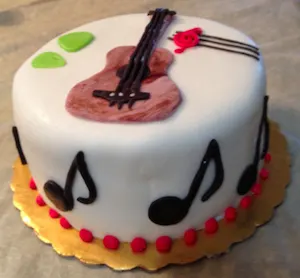 Now, what if you want to do a cake that plays on his favorite hobbies? For your music man, if he's a guitar player put a guitar on top, with a couple of picks, and a music sheet with music notes.
You could do the same with whatever instrument is his favorite.
The cake pictured was done with marshmallow-based fondant.
This was my first time using it, and it wasn't as hard as I expected.
Where to find artwork ideas for men's themes
A great resource for designing men's birthday cake themes is the openclipart.org website. You can get images to use as a guide for your man's cake decorations.
Clipart is great for this purpose because it's easy to find line drawings or blocks of colored shapes to recreate with fondant or icing.
Men's Birthday Cake Ideas – Conclusion
We hope you found some good ideas for your mens birthday cake. With so many cake designs to choose from, you can't go wrong as long as you pick something with him in mind. I hope that this article serves as a great starting point with lots of ideas for special birthday cakes. And when you need ideas for men's birthday cakes, you now know where to start. You can choose a great cake idea the whole family will appreciate.