by Philathia Brown-Gowens
(Ruskin, FL )
My husband will be celebrating his 51st birthday, but I want to make it into a 50th birthday celebration for friends and family since we could not celebrate last year.
So the theme is going to be 50 plus 1: From 1967 to 2018. Can you provide any ideas for this? We will have it in our home and I intend to rent tents, similar to wedding tents, with servers and bartenders. I need ideas to make the evening grand instead of bland. Thanks!
---
Brenda's Reply:
Hi Philathia
Welcome to my site! I have a couple of other pages on "50 plus 1" birthday party ideas that you can check out here and here, in case any of those ideas help.
In your case though, I'm envisioning those tents you mentioned and have some ideas on how to put things together for you. Even if these ideas don't jangle any bells, perhaps they'll trigger other ideas and get the ball rolling for you.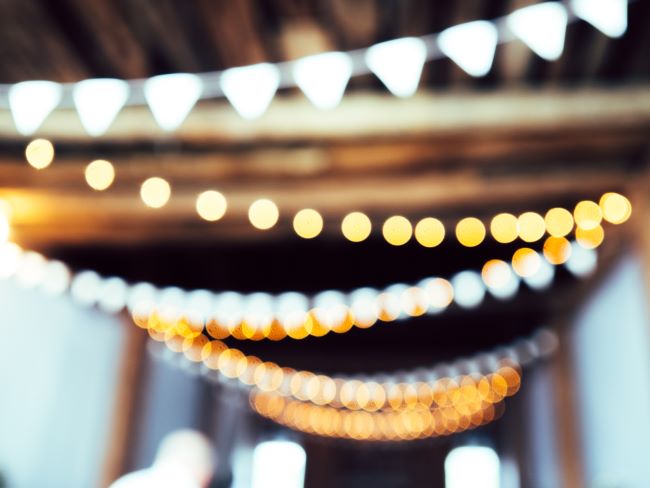 First, let's talk about motif.

I'm thinking of using a nostalgia motif using your husband's birth year, 1967, which is fairly easy to implement.
For example, musically, you could create a playlist of important musical events from his birth year. Here are some musical highlights that could be included, if desired.
1967 was the year the first Doors album was released, so any of those songs would work.
The Beatles released "Strawberry Fields Forever" and the album "Sergeant Pepper's Lonely Hearts Club Band" so those or other Beatles tunes of the time could be added.
Aretha Franklin recorded "Respect" that year, so that's another one.
The Monterey Pop Festival was held that year, so any acts from that would qualify, too. The Who, Simon and Garfunkel, The Byrds, Jefferson Airplane, etc.
Any music from the era would work well for this nostalgia theme such as Motown, R and B, etc.
Would you rather hire a DJ or live musicians? If so, have them cover the songs on your list or just use the premade playlist in the background during set breaks.
You can find the tunes on iTunes or even YouTube and string them together. Then connect your device to a sound system, either wired or bluetooth, hit "play" and you've got tunes! You could make it super simple by setting things up on Pandora, too, although you may not have the control you would by hand-selecting each tune.
For imagery, put together a slideshow of images of the musicians in the playlist. You could also include famous actors and/or historic events from the era, or pictures from your husband's life…or include them all. Then you could project the images onto a big screen. They make projectors that connect to your laptop or other device, so it's fairly easy to set up. You should be able to rent the equipment from your party rental folks. If you're prone to weather events, you might be able to keep the electronic components under the tent, and project onto a weatherproof screen like sail cloth hung from poles or trees.
For lighting, wrap tiny white lights around tree trunks and string them up in your tents. Then fill the tents with plenty of balloons using whatever color is his favorite (or any color of significance to him). Or just use gold balloons, which is the official 50th birthday color. You can place floral arrangements on the tables and coordinate your arrangements and linens with the balloons and chairs.
Menu
If you're planning on hiring waiters and bartenders, you'll be best off hiring a caterer, of which there are numerous in your area. I would gear your menu to all your husband's favorite foods.
Since you're in Florida, I'm certain a seafood-based menu would not be difficult to put together, if that's on your hubby's list of favs. Piles of shrimp, crab and oysters would be delicious! (Can I be invited? I won't eat much. Ha ha)
However, when I first started thinking of your party, my initial idea was to set up a large central grill where people could grill their own meats and veggies — or several of these grills, if your guest list is large. I believe they're called communal grills. This would be a great way for people to mingle, enjoy a cocktail and be fully engaged in the party. Again, a local party rental company should be able to help you obtain the grills, and waiters could supply drinks and distribute the sides such as salads, potatoes and bread. I would ensure there are grill masters available to assist people with their cooking adventures or even do it for them if anyone is grill-shy, so to speak.
Barring the grill idea, I think smokers would be an excellent idea and I don't know a man who doesn't love smoked BBQ! You could offer everything from beef to pork and sausages to chicken. For this option, waiters could deliver platters of assorted meats to each table, and the sides could be served family style, if appropriate. The waiters could then refill any platters or bowls, as needed.
Elements for Impact
Of course, you'll have the music as mentioned above with the nostalgia motif running through the decor, as desired. But if it works, perhaps the party could span several hours, with special events offered for your guests.
For example, offer a charter fishing excursion during the day prior to the main event. Folks can catch a fish and have it cleaned and wrapped. Be sure to have cameras at the ready as photos of that adventure will be special to all who participate.
Perhaps setting up a sightseeing charter boat tour for your guests would be a better fit. Also, look around your local community for other ideas like this. Whatever appeals to your group of friends would work. It's all about creating a memory and sub-events like this double as a way to keep out-of-town guests entertained prior to the dinner party.
Another idea is to rent casino equipment and have a casino night under your tents. (Be sure to ask your vendor if there are any laws or rules you need to observe for this.)
Want a really spectacular touch? Make a rock star entrance! Rent a helicopter and have your husband flown in to the party with you at his side. In the background, have just the right music playing!! Wow! Hey, you only turn 50 Plus One, once, right?


Coming back down to earth…

Make sure to line up special friends and family to take the stage and share thoughts of your husband. There could be good-natured "roast-type" speeches, depending upon your husband's sense of humor, or friends could propose more appreciative, heartfelt toasts. I think most people prefer a little of both. Along with the 50th milestone point, be sure to tie in the +1 for a special twist. (You could joke about missing the 50th year like you really wanted to be sure about having a party, or you could elaborate on how it was worth waiting for.)

For the cake

You could have two. The first, a large sheet cake with the number "50" and a smaller cake with the "+1". (Or just imprint one cake with "50 +1"!) Definitely consult hubby's taste buds when it comes to the birthday cake. If he loves chocolate, give him chocolate — or whatever his tastes dictate!

I hope those ideas help you with your party planning and I also hope your event is absolutely spectacular. Feel free to come back and share pictures and how it turned out! In any event, please give your husband a big Happy Birthday greeting for me and thank you for visiting my site!

As always, give us a share on Facebook! Appreciate it!

-Brenda
Join in and write your own page! It's easy to do. How? Simply click here to return to Ask a 50th Birthday Party Expert.