Having a winter birthday has its ups and downs. It can be a great time to celebrate a birthday, but depending on where you live, it might be very cold outside. Snow and icy weather add more challenges when it comes to planning a party. But don't fret…
These winter birthday party ideas are designed to help you make the most of your big day. Adults and kids alike can all have fun for a winter birthday, even if it's super cold outside. These ideas are great for your party guests and for the guest of honor. I hope that my ideas are a great way for you to get your party planning process started.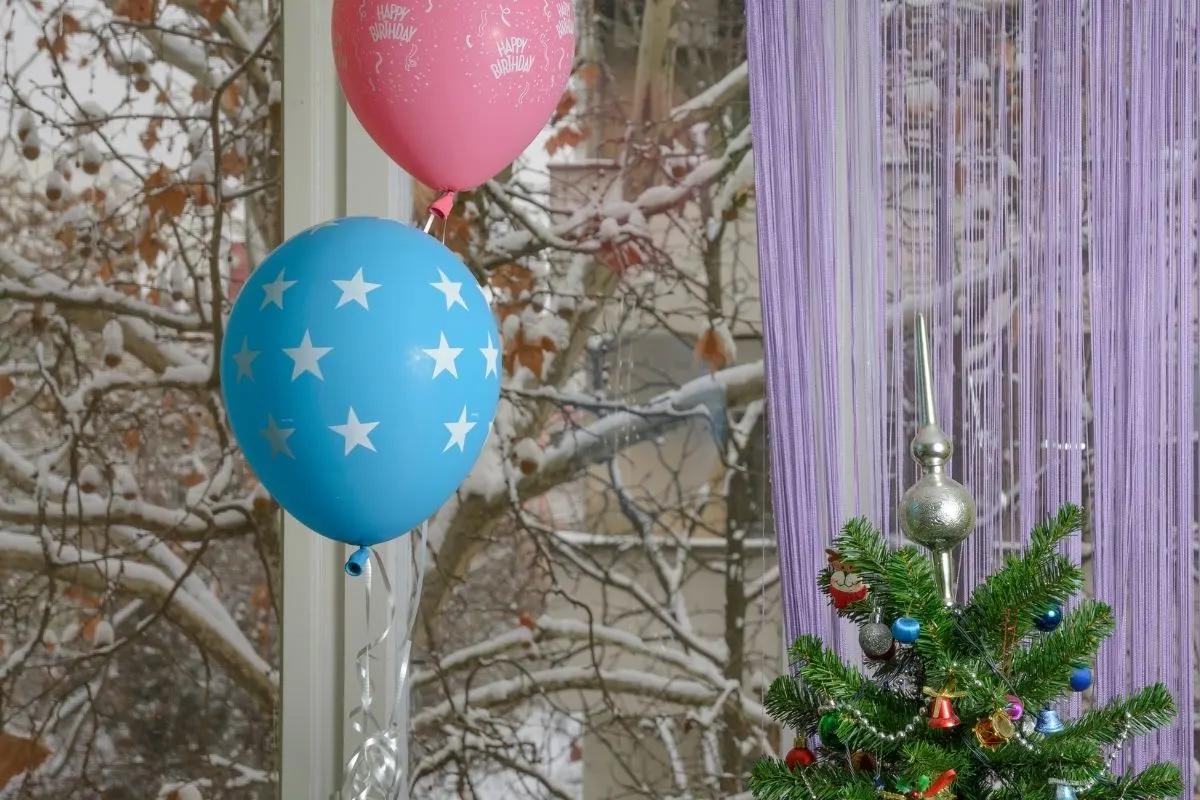 Great Winter Birthday Ideas
A winter birthday has some challenges that summer birthdays don't face. The first and most obvious is the weather. Not everyone enjoys the cold, and it may not be as much fun for them to go outside in it. Another thing to consider is that there are a lot of holidays that fall during the winter season. This can impact people's availability to show up for a party.
Some ways to get around this are to plan the party in advance and send your invitations as soon as possible. This will let people work it into their schedules and plan around holidays and winter travel times. When you send out the invite last minute, most people won't have the flexibility left to try to work in your party, even if they really want to be there.
And to get around the issue of cold or wintery weather, I have compiled some great ideas for winter party fun. I've included ideas for indoors and outdoors. At your party, you may decide to have a good mix of both, or you might choose just one. Again, that's completely up to you. Only you will know the best option based on your party theme, your guests, and the birthday boy or girl.
Winter birthday parties can be so much fun. It all starts with a great party theme. With that in mind, let's talk about winter birthday themes.
Winter Birthday Themes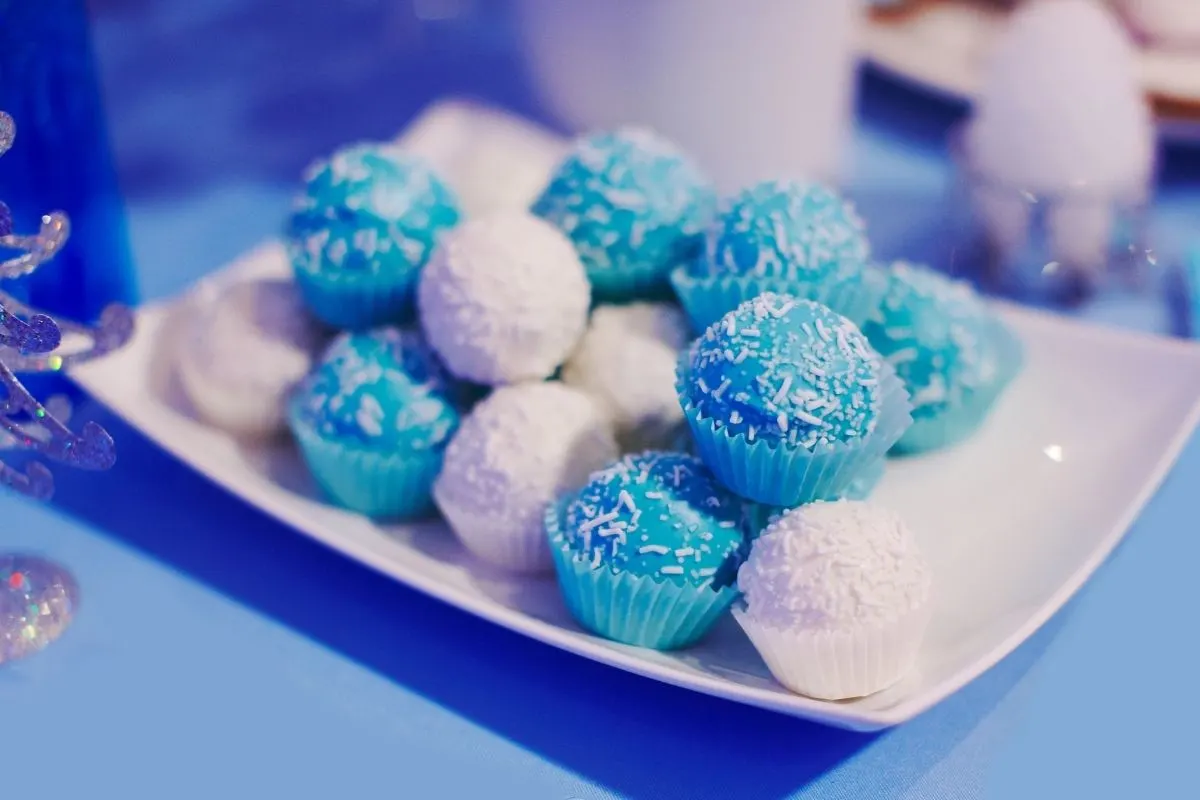 A great party starts with a great party theme. Every great winter party begins with a plan. While it's not required to have a theme, it can be very helpful because it gives you a baseline or a framework to build everything else on. When you have a theme in place, you can choose all the other elements (venue, food, games and activities, decorations, and party favors) based on that theme you've chosen.
Winter theme birthday party ideas
Here are some winter birthday themes that every winter baby can enjoy:
Frozen Fantasy Party
Arctic Playground
Let It Snow!
Mountain Masquerade
Pajama Party
Elegant Dinner Party
Holiday Mash Bash
Winter Character Costume Party
Snow Social
North Pole Party
Winter Sports Extravaganza
Winter Wonderland
Penguin Party
Hot Cocoa & Cookies Party
Did you see a fun idea you want to try?
And finally, if you want to do something really different, you can flip the script and have a winter party theme that's not about winter at all. What do I mean?
Well, you can decide to do a summer, tropical, Hawaiian, or Caribbean-themed celebration instead. You can make the indoors look like a beach scene or an indoor picnic decorated like a warm sunny day. For the rest of this post, however, I'm going to talk about wintery themes!
Winter wonderland birthday party theme
If you want to build a winter wonderland birthday party theme, just think about all the elements you might need to pull it off. What does a winter wonderland look like to you? Here are some winter wonderland birthday theme ideas to get you started.
Some ideas for decoration might be polar bears, penguins, ice houses, ice fishing, ice skating, snow, snowmen, snowballs, icicles, and more.
Here are some things you can use to decorate your winter wonderland:
Snowflake string lights
Snowflake tablecloth
Snowflake winter wonderland party banner
60-piece snowflake hanging decor
White and blue glittery snowflake banner 2-pack
Winter wonderland backdrop banner
Meteor shower drop lights
Outdoor Winter Birthday Party Ideas
It may not be the best season for a pool party, but that doesn't mean you can't still enjoy some outdoor activities. If you don't have access to an ice skating rink, there are still some great, fun things you can do with your party space.
If you're going to host an outdoor winter birthday party, it's helpful to have an indoor play area or a "heating hut" where people can go inside to get warmed up. You might have hot chocolate, warm coffee for the grown-ups, or other warm drinks inside.
Keep in mind that babies, small children, and the elderly may not have the same tolerance to the cold as others and this warm break area is important to make the party more accessible to everyone.
Winter themed outdoor activities
One good thing about having a winter themed party is that there are many great outdoor winter themed activities you can do.
Here's a list of winter-themed activities to give you some ideas for an activity-focused birthday celebration event.
Snowmobiling
Snowman Building or Igloo Building
Snowball Fights
Snow Angels
Snow Tubing
Snow Shoeing or Cross-Country Skiing
Skiing or Snowboarding
Maple Syrup Tapping
Ice Fishing
Sliding or Tobogganing
Bonfire Party
Touch Football
Ice Skating
Hockey Game
Now let's take a look at some great birthday party theme ideas.
Winter Themed Birthday Party Location and Venue Ideas
One thing to think about when planning your winter birthday party is the venue. Cold weather will mean you need to plan carefully when it comes to choosing your party venue. If you choose an outdoor venue, make sure there is some place for people to go inside to get warm.
Here are some ideas for possible venues:
A Local Farm: Many cities have farms that host events or groups. They will provide a warm area for meals, sleigh rides, ice skating, etc. For example, I have been to a maple farm in Quebec that offered all of the above as well as tapping maple from the trees and making maple syrup lollipops in (fresh) snow.
Hockey or Skating Arena: Most arenas have banquet halls upstairs. You can rent both. Rent the hall for a longer period but get the rink itself for an hour or two for some fun skating, or a hockey game.
Ski Hill: These have a chalet for warmth and ski hills for skiing and snowboarding – and they have bunny hills for those that have never tried (with instructors).
Your Backyard or Garage: This gives you a lower-cost option. You can have the party indoors, and some activities outdoors. My family has wood-burning stoves in their garages, so being outside is not as intimidating as it might sound.
I hope this makes it a little bit easier for you to decide where to have your party Now, let's look at some great ideas for your winter birthday party.
Best Winter Birthday Party Ideas
The best winter birthday party ideas will always include a great birthday cake, at least one fun activity, some birthday party packages or winter birthday party favors, and lots of great friends or family invited to share in the fun.
Winter birthday party invitation ideas
When you have a fun winter themed party, you also need some beautiful invitations to invite all of your friends and family.
Then there's also the invitations. For a winter theme, the invitations need to explain that there are outdoor activities, if you will have them, because you want your guests to dress appropriately.
The invitations can go along with them, or any way you want. Just remember to add that warm clothes are needed. As I said, many people dislike winter. So here are some wordings to use for this:
"Our party will include a fun half hour sleigh ride and some snowman making."
"Bring your mittens, the snowball fight is on!!"
"I challenge you to a race down the ski hill!"
What to consider in your wording on your invitations is to play on how FUN these activities can be, and your guests will not think of how cold or wet snow can be!
Fun Winter Birthday Party Ideas
You can also host a winter scavenger hunt as part of your birthday party games. You may want to have a fire pit for people to warm up, and you could even make s'mores or toast marshmallows for a warm treat.
For an elegant birthday party idea in winter, you might commission an ice sculpture. This is something they are sure to never forget. There are so many fun options, you may find it hard to decide what you want to do at your winter party.
Winter birthday party ideas for boys
For most winter birthday party ideas, there's no need to segregate by gender. That said, if you're trying to keep a group of boys happy, these are some ideas they might like.
Sled races
Laser tag in the snow
Building snow forts
Video game themed party
Indoor scavenger hunt
Here are some winter birthday party décor items for boys:
Penguin honeycomb centerpieces
Woodland creatures paper plates and cups
12 piece snowflake party decor
Winter wonderland treat boxes in blue
Winter birthday party ideas for girls
Here are some winter birthday party ideas for girls (keeping in mind that any of the activities listed for boys can also work for girls, if they enjoy it).
Winter princess party
Movie party
Painting party
Ice skating
Karaoke party
Here are some winter birthday party décor items for girls:
Snowflake birthday party decorations
Pink winter wonderland treat boxes
Baby it's cold outside party decor
Now, let's take a look at some indoor activities you can do at a winter birthday party.
Indoor Winter Birthday Party Ideas
What can you do indoors at a winter birthday party? When it's too cold to go outside, you can bring the winter theme indoors where it's warm. Decorate the walls and the tables, make paper snowflakes to use as decorations, and bring in some fake snow.
Gather your friends and family together to enjoy some warm indoor winter birthday party activities.
Winter Birthday Party Food Ideas
When considering food options for your winter birthday party, I have compiled a few ideas for you.
You could have a dessert table with winter-themed cupcakes and a hot chocolate bar. Allow people to make their own fresh hot chocolate and enjoy it with a yummy cupcake. Here are some great winter-themed cupcake toppers you can use, too.
Cupcake stand with LED lights
Winter Birthday Party Decorations
What's a party without some great decorations?
When it comes time to go indoors for your winter birthday theme, you need decorations too! Now, with it being a winter theme, you don't want it to seem too "Christmasy" in decorations. You want to preserve that birthday feel. Here are some ideas.
Colors: Light blue, White, Silver
Decorations to Use: White and blue streamers intertwined together; Balloons with "50" on them (alternating colors – like blue balloon with white ribbon attached); Big snowflake cut outs hung from ceiling; birthday banners that are blue with silver writing; snowflake shaped balloons.
The Tables: (for more formal events) Light blue tablecloth; silver utensils and plates; white napkins and glasses; add sparkles all over the table.
Cake: Three tier cake made into shape of snowman; snowflake shaped cake; white cake with light blue accents and edible sparkles all over. Sheet cake? White with snowflake sugar embellishments.
Party Favors: Maple Lollipops (if maple tapping is an activity); Mug labelled for the party (with all the fixings for hot chocolate inside); Framed picture of you and guest (get snowflake frames – that all for a picture in the center of the snowflake)
This winter birthday theme can be a ton of fun. Many people associate winter with bad thoughts, but this party theme can give many fun activities and celebrate not only being 50 but also celebrate winter.
If it gets too cold outside, you can still plan for a great indoor party. Make it festive with a colorful theme, lots of sparkling lights, candles, a fire to keep everyone toasty, and hearty refreshments.
If you need more theme ideas, check out these other 50th party theme ideas:
You can put take-home party favors in these cute boxes:
Winter Birthday Party – Conclusion
A winter birthday party can be whimsical, fun, cozy, silly, or elegant – it's all in what you make of it and you have the power to make it whatever you want. With the information I've gathered here, you should be feeling much more inspired toward your own party planning.
Now I hope I've given you many great ideas on how to turn your birthday into a winter wonderland. This is the perfect time to start planning your birthday party. If you use any of my ideas, I'd like to hear about it.
Do you have any winter birthday party tips or ideas you would add to my list? Leave me a comment and share it with me!