Do you have an upcoming joint birthday and need father and son birthday ideas? If so, you're probably looking for some ideas on how to make the day special. Luckily, we've got you covered! In this blog post, we will share some fun and unique father and son birthday ideas that will make them both smile. Whether your dad is into sports, or your son loves to cook, we have something for everyone. So read on and get inspired!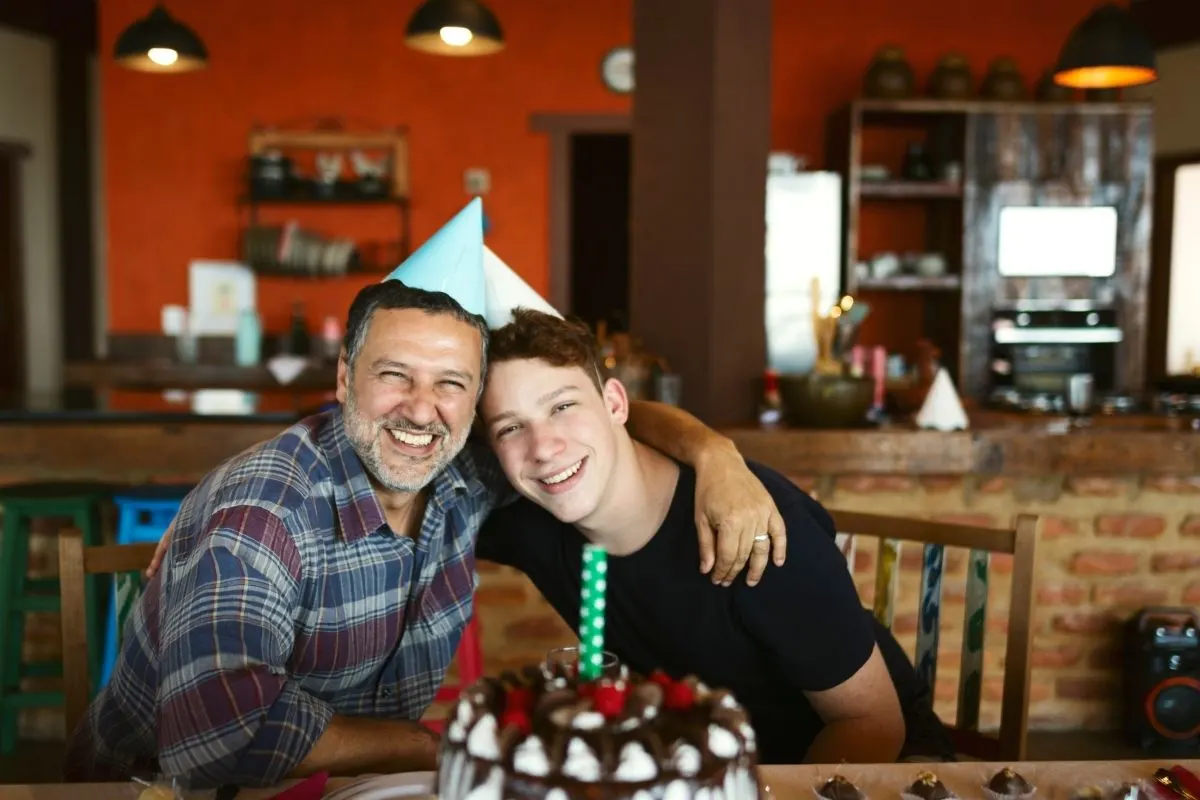 If you're planning a father and son joint birthday party, here are some things to know.
Dad and Son Birthday Party Ideas
If you're planning a father and son joint birthday party, here are some things to know.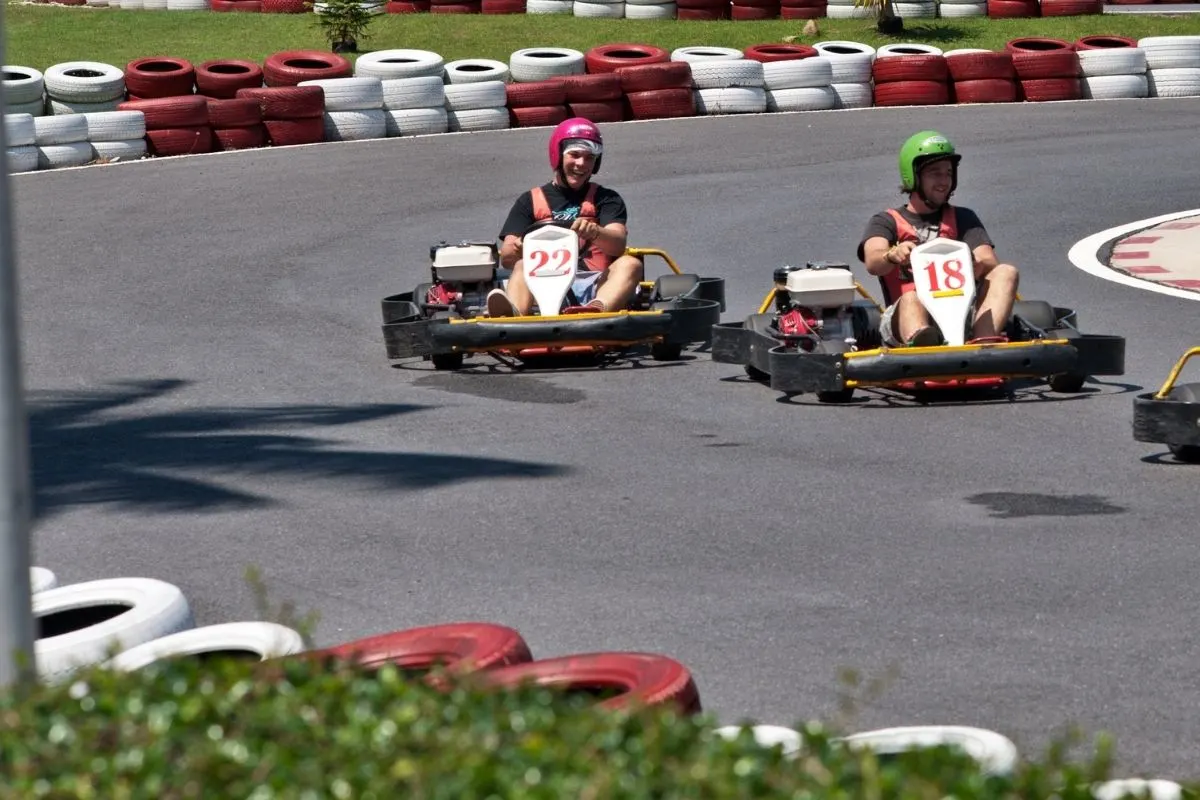 For the father: Make sure he has a good time and makes memories with his son on his special day! A great way to do that is by doing something they both enjoy together like playing video games or watching football. For example, if he's into cars, take him to a racetrack or if he loves the outdoors, go camping!
For the son: Plan something that your dad will love. If your dad is into sports, get tickets to a game or buy him some new gear. If he's more of a homebody, cook his favorite meal.
When you want to combine the activities, look for shared interests and common themes, or ways that you can weave the ideas together seamlessly, so it feels like one flowing occasion.
If you're looking for some ideas on how to throw a dad and son birthday party, look no further! Here are a few of our favorites:
Have the party at a batting cage or go-kart track
Play games like pool or darts
Watch a football game or other sporting event on TV
Host a party with a live band that both will enjoy
But the ideas don't end there, and I have many more for you below. First, let's look at some other party elements like the theme and the venue so you know everything you need to know about planning this big event.
Father and Son Birthday Theme
The best father and son birthday party theme is something they can both enjoy together. While you do want guests to have a good time as well, the guests of honor should be at the forefront when you are planning the party theme.
The best father and son birthday party theme is one that is personal and special to them. If they have a hobby or interest that they love, use that as the theme! For example, if your dad loves cars, have a car-themed party with decorations, games, and food inspired by automobiles. Or if your son loves to cook, throw a cooking-themed party with Dad's favorite foods. These are just a few ideas to get you started.
It's not totally necessary to have a theme for a mutual party like this. For years, I co-celebrated my birthday with relatives where we just partied with drinks, food, and cake at a location we could all agree upon. If you do opt for a theme, I would use something that ties the two people together somehow.
Do they share any common interests? Examples of this could be sports, favorite colors, superheroes, or things like music. Even if they share an interest in baseball, but don't like the same teams, your theme could be Team Dad vs. Team Son (like The Yankees vs The Astros). This team rivalry could also lead to party games and activities, meaning you could play team games with a team prize at the end.
In the case of a musical interest – let's say one likes guitar and the other likes drums. You could integrate both instruments into your theme/decorations and have jam sessions throughout the party. Musical families usually have musical friends and instruments are often freely available.
Father and Son Birthday Ideas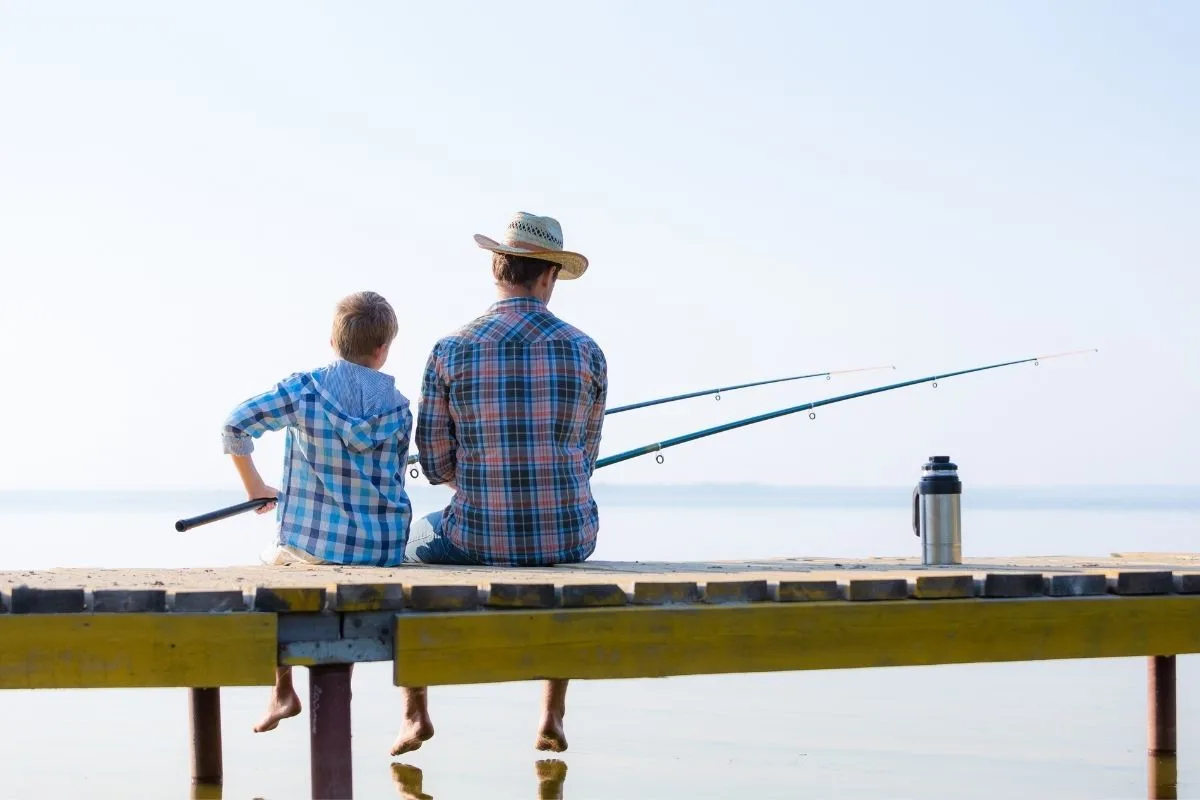 Father and son birthday parties can be tricky to plan because there are so many different interests that you have to consider. But with these father and son birthday party ideas, we hope that you'll find something perfect for your family!
Here are some ideas for a father and son birthday celebration.
Have a picnic in the park
Go fishing
Play at a nearby arcade
Take a trip to the zoo or aquarium
BBQ at home
Play laser tag at an indoor arena near you
Go bowling together as a family
These are just a few ideas to get you started but don't let the fun stop there. Maybe these ideas will spawn something else for you to consider.
Let's look at some ideas you might like if you're sports fans.
Father and Son Birthday Ideas for Sports Fans and Other Entertainment
If your dad or son are sports fans, here are some ideas for father and son birthday gifts and activities.
A pair of tickets to see their favorite game play
Autographed memorabilia
Something from their sports bucket list
A movie date with all the extra snacks and goodies
Tickets to a show or play they can enjoy
Tickets to a music concert
Water amusement park day planned
Road trip paid for and planned out
Camping together, with camping essentials included
These father and son birthday party ideas are great for people who love sports and sporting activities. Let's take a look at how you might decorate for a combined party like this.
Father and Son Catching Memories Fishing Version 2 Cake Topper
This cake topper is super cute and perfect for a combined party like this!
Sports Paper Lanterns Football Party Decoration Set
Here's a great set for a sports-themed party. Let's look at some other party decoration ideas.
Father and Son Birthday Decorations
What kinds of decorations can you use for this joint birthday party? It really depends on the theme you choose, but here are a few ideas to get you started.
If the party is at home, put up banners or streamers in the team colors of their favorite sport
Hang photos of dad and son together throughout the years
Set up a photo booth with props related to their hobby or things they both enjoy
Remember that you don't have to have any birthday decorations, but most people do find them to be a lot of fun and help bring a special element to the event. If your party is being hosted by an event organizer, they may cover the decorations for you. Be sure to ask in advance so you know how much they are responsible for and what you need to do or bring.
Father and Son Birthday Gift Ideas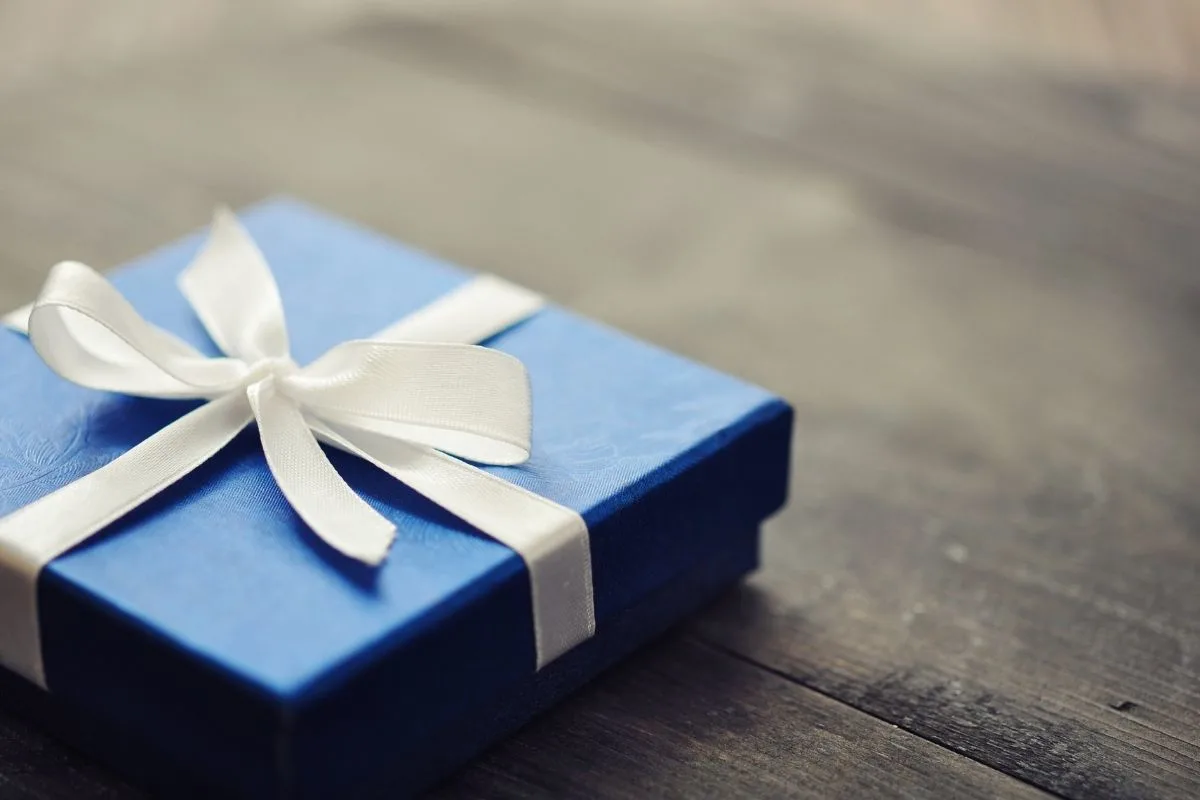 If you're looking for a gift that will make your dad or son smile, here are some ideas. The best gift ideas are those that show you really know the person. When getting father and son birthday gifts, you can choose two separate gifts, based on their interests. Or you can choose a combined gift that they can enjoy together. I'm going to show you some examples.
For Dad: If you want to give your dad something personal, consider writing him a letter about how much he means to you. Another dad gift idea could be tools for something he enjoys doing like a craft or hobby, BBQ tools, or handyman tools. Think of the kinds of things you might do for a Father's Day gift because they could also work for a birthday.
For Son: FThink about his hobbies, too. What are his likes and dislikes?
For Both: You might consider something they can do together to get some quality time in. Maybe a golf trip together or courtside tickets to see their favorite team. Is there something they both have on their bucket list like skydiving or visiting the Grand Canyon? You could make arrangements for them to do this together.
The perfect gift for any birthday is always one that comes from the heart and takes the recipient and their likes into consideration. When you want to get the best gifts for father and son, think about who they are, what they like, and even things they might enjoy doing together.
A thoughtful gift will always carry more meaning than something generic you picked up at the last minute. You don't have to spend a lot of money on it. You just need to put that thought into it.
The best birthday gifts are things that show you really know them and care about them. Keep that in mind and it will be a good gift, no matter what you choose.
Joint Birthday Cake for Father and Son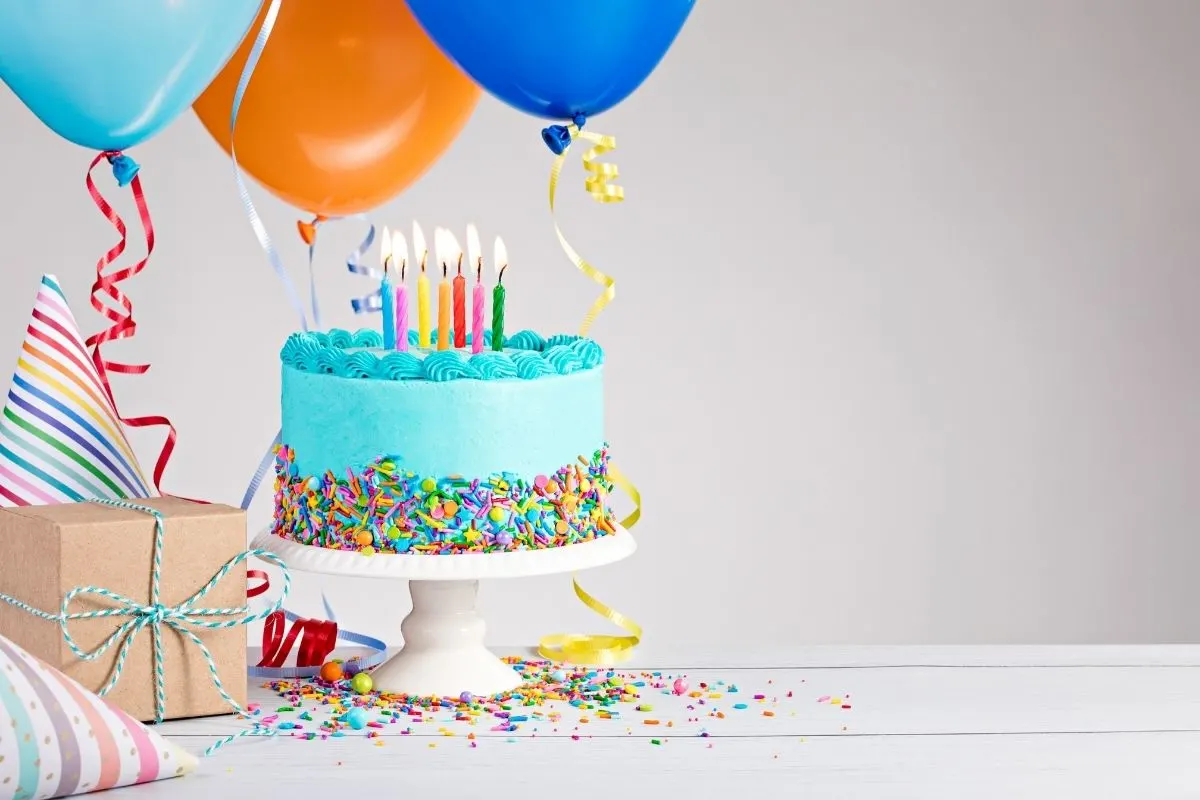 Dad's birthday is special, and you want to show him that. But sons are also really important, and sons are important to their fathers. A joint celebration is also a good time to highlight this unbreakable bond.
For many people, the birthday cake is one of the best parts of the party. If you want a joint birthday cake for both the father and the son, here are the best options to do it right.
Use their favorite colors as the frosting color (like blue and red) or get creative with some different color combinations of fondant.
Decorate it so that they're both featured on top! For example, one half could be dad holding a soccer ball while the other is son holding his football helmet.
If they like different flavors, do a split cake or a multi-tiered cake with separate flavors.
Milestone birthdays are also a great time to do a special cake. If one or both of them are experiencing a milestone birthday this year, then consider having the cake highlight this.
Best Double Birthday Party Ideas
Your father and son birthday celebration can go off without a hitch when you know how to plan properly. Here are some double birthday party ideas to help you get started:
Things One and Thing Two theme
Versus theme: Heroes versus Villains, one sports team versus another, etc.
Big Dude/Little Dude: If the son is still a child, this can be a cute theme
Partners (Ren and Stimpy, Benson and Stabler, Will Smith and Carlton Banks, etc.)
A loving dad and his son can have a lot of fun together at a joint birthday party. These special moments will not be forgotten by either party. It can also be a very special time for those guests who get to share it with you.
And if you're inviting guests, it's important to choose your venue properly. Let's take a look at some options.
Choosing the Dad and Son Party Venue
Choosing the venue location for your joint party will be very important. Since you're going to combine the birthdays, it's important to choose a place that guests of both parties can feel comfortable at. Here are some ideas
House party
Having a house party with guests is doable if it's not an especially large party, provided you have plenty of space for flow. You want guests to be able to come and go freely, without bumping into things or each other. You want easy access to food and drink, and you want people to mingle without feeling claustrophobic. You also want to be sure there is bathroom accessibility and plenty of parking.
At a house party, most likely the adults would mingle in the dining room, kitchen, and living room, while the kids would play outside or gather in the den or bedrooms.
You'll want to think about what each group needs, like food and drinks, and place their items in a convenient area for them. If kids will mingle in their own area, could you provide video games and/or board games to keep them entertained? Even if you plan special activities, there will be downtime when you'll want to keep them entertained and occupied.
So basically, you'd have a kid's area and an adult's area, but also arrange your space for everyone to mingle together.
Outdoor venue
My immediate thought on this is to reserve a pavilion at a public park and have a cookout. You could even make it potluck style and have each guest/family bring a dish to pass while you supply the meat or drinks.
Or, if there are budget concerns, make it a picnic where everyone brings their own basket including drinks, and you supply the pavilion and decorations. This is easy because everyone can do their own thing if needed. Kids can play in the grass, folks could go for a walk, or groups could mingle together.
If they share a common interest in an outdoor activity, you can bring this into the venue and choose something they both like. That personal touch will go a long way to making their day extra special.
Public venue
If you wish to have your party at a public venue, that's also very possible to do. As always, there are restaurants with private rooms that you can reserve. You can also decide upon specific menu offerings or a buffet, and at some places, have each person order off the menu and pay their own checks. You'll just have to make sure the tip is well-covered.
You might consider a location like Dave and Buster's that is designed for these types of parties, or you can choose another arcade, party pavilion, or similar rental space in your area. Some mini golf and bumper car or laser tag facilities also rent out for private parties.
A bowling alley can be another great place for this kind of birthday party. People of all ages love to bowl and bowling allies usually offer pizza, snacks, and drinks. Kids can hang out in the arcade if there is one.
Or how about a laser tag, paintball, or racetrack party? Most of these types of businesses offer rooms for groups and usually, what boys like, dads like.
Lastly, what about a resort? My large family always loves using hotels for our reunions and we have to have something with a swimming pool and even a hot tub. Often these places will have an arcade and play area, and even an onsite restaurant and lounge. It's easy for folks to bring their own food and drink, then mingle and share room-to-room or hang out at the pool.
The Party Menu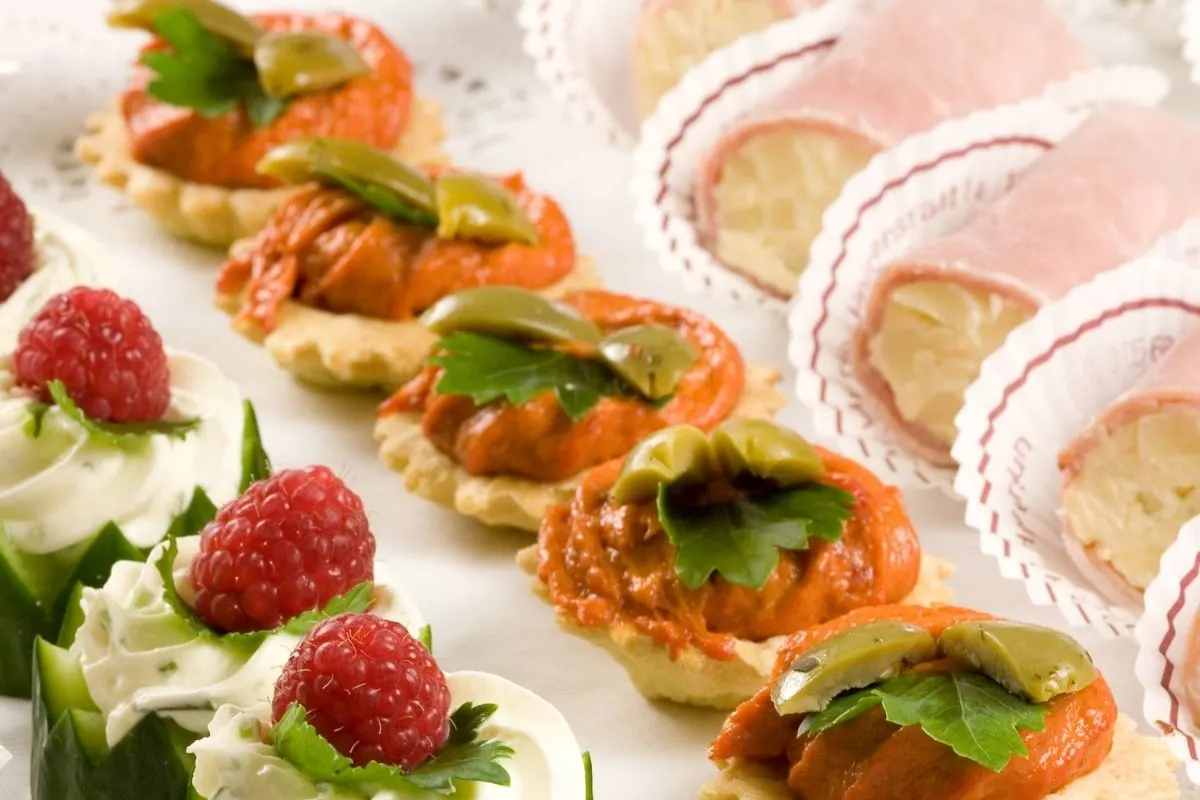 If you're at a restaurant or other public venue, your menu will likely be dictated by the venue. If you have a house party, though, my idea is to offer interactive food.
What is interactive food you ask? It's a menu where people participate in the preparation of the meal. My reason for suggesting this is your son. When kids make their own food, the meal itself can be a primary fun activity at the party.
For starters, I recommend cupcakes rather than a cake for this party. Why? Because you could set up a cake decorating bar and let the kids apply their own frosting, sprinkles, gumdrops…whatever toppings you want to put out. You could also have pre-frosted cupcakes for adults or those who don't wish to decorate their treats with an array of sweets.
For interactive main dishes, I recommend a taco and nacho bar If you do choose tacos/nachos, you could offer beef and/or chicken for the meat, a variety of tortillas like hard and soft taco shells, and chips for dipping.
You could then supply tomatoes, onions, cheese, and other toppings to put on top. You could even provide a big bowl of lettuce to please the diet-conscious guests so they could make a salad.
For the nachos, you could place a microwave on a table so people could melt their cheese or offer a warmed crock of cheese sauce instead.
I recommend placing the taco bar off to the side so the taco line doesn't block the flow of the guests, as it will take people a few seconds to assemble their Mexican yummies. On the opposite side of the room or yard could be the other food, like hors d'oeuvre, snacks, cold salads, or whatever else you wished to provide.
Father and Son Birthday Ideas – Conclusion
Deciding to have a combined birthday party like this is a good way to bring dad and son together for a bonding experience and also bring family and loved ones together to celebrate the both of them together. If their birthdays fall on the same day or close together, this could be a good time to do so.
Load up the dad jokes and your favorite party favors because this is going to be a celebration to enjoy for a long time coming. Your father and son combined party might even become a new family tradition.
Which of these ideas from my list do you like the most? Do you think you'll try one of them for yourself for a father and son birthday?