Shopping for your son when he was a child may have been an easy task. However, as our kids grow older, it can be much more difficult to find suitable gifts that they don't already own. Before you start worrying – don't! That's exactly where this list of the best 50th birthday gifts ideas for a son promises to come in handy.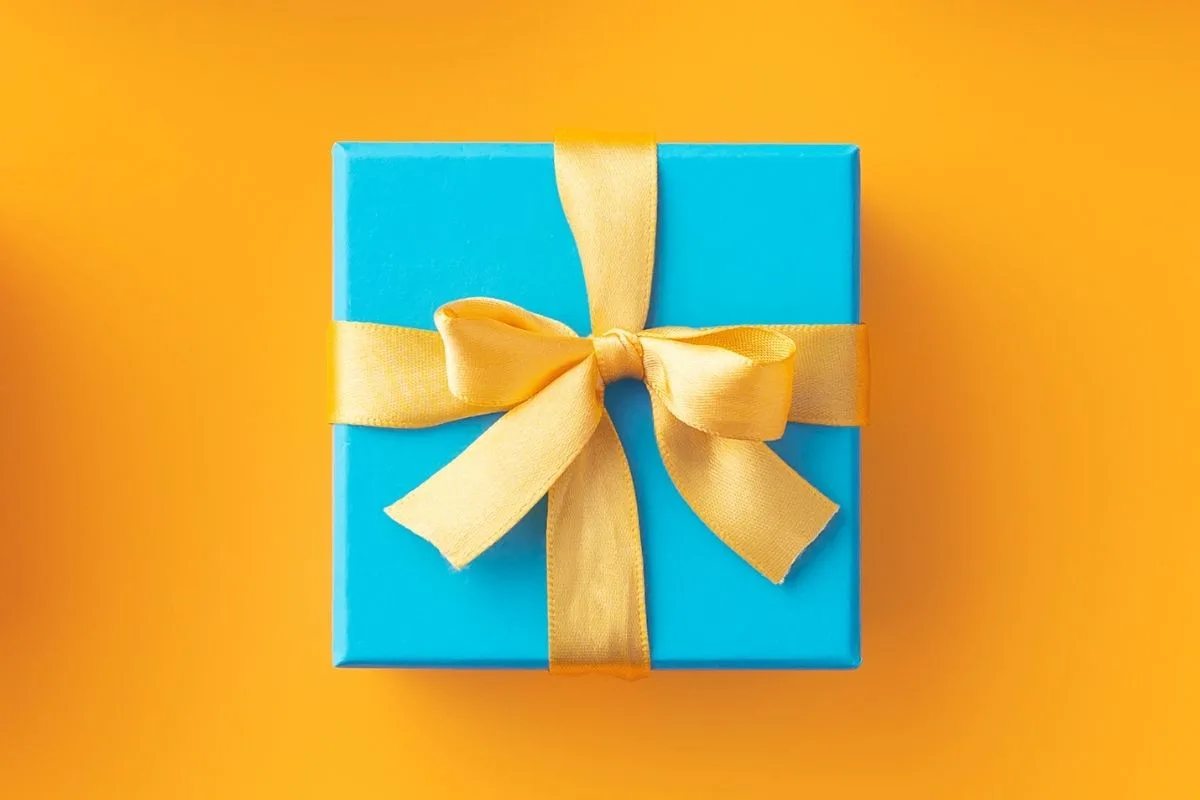 We've curated a list of unique, personal gifts for middle-aged men that are guaranteed to impress your son. Instead of gifting him yet another pair of novelty socks, this list ensures that you'll find a clever gift idea that he won't just shove in his sock drawer until Christmas rolls around.
Covering everything from practical gifts for the home to life-changing experience gifts, you're bound to find something on this list that speaks directly to his interests.
Are you ready to find the perfect 50th birthday gift for your son this year?
Let's jump in.
How to Choose the Right Gift
It's an unspoken truth that choosing the right gift for your son becomes more challenging as he grows older. While you may have been able to purchase a train set and coloring books back in the day, most middle-aged men have everything they need and more.
Although this may make your life more difficult, it's really a blessing in disguise! As you no longer need to provide for your son in the same way, you can use his birthday as an excuse to gift him unique and thoughtful items that he may not think to buy for himself.
Whether you want to take him back a few years with sports-themed gifts or want to make his life easier with a couple of practical items, he's sure to appreciate whatever you choose.
Just keep his interests in mind, and you'll be fine!
More help for celebrating the 50th birthday:
The Top 50th Birthday Gift Ideas for a Son
Practical gifts
1. Bonfire with BioLite system
If he loves an outdoor bonfire but hates the smoke that comes with it, consider purchasing a bonfire with BioLite technology. This wood-burning bonfire gives off the same warmth and crackle as a traditional bonfire, but the BioLite technology makes all flames hyper-efficient for a totally clean burn. Using patented airflow technology, this system produces impressive flames that can be controlled remotely with a Bluetooth remote and produce absolutely no smoke.
Included in the price, you'll receive the fire pit and a grill grate. Although the fire pit will need to be cleaned regularly, the impressive wipe-clean enamel coating means that keeping it in good condition will be a breeze. Offering a 30-hour or 7-hour burn time depending on whether you're running it on high or low power, this gift idea will turn your son's backyard into the most popular winter party spot in town!
2. A quality pair of boots
Every man needs quality shoes and clothing, regardless of his age. If your son has been sporting the same rugged pair of boots for a few years, it may be a good idea to replace them with an upscale alternative. Depending on his taste, you can choose a more utilitarian option or opt for a suave pair of leather boots that can be dressed up or down.
If he's big on hiking, consider choosing a pair of GORE-TEX boots. Any boot with this technology is specifically designed for movers and aims to keep water out while allowing moisture to escape from the foot. Highly breathable and excellent for keeping his feet warm and toasty on hikes, this 50th birthday gift idea for your son will give you both peace of mind.
Should he prefer dressier shoes, stick with quality leather boots in black or brown leather. These colors are easy to match with his existing wardrobe and tend to age better than alternative colors. If you're looking for ideas, brands like Carhartt, Timberland, and Dr. Martens produce quality shoes that look smart. If you know his shoe size, you should be able to pick up a reliable pair of boots that he'll adore.
Funny gifts
3. The 50th birthday game
If he's feeling down about his milestone birthday, the 50th Birthday Game is an excellent gift to lighten the mood. This game is extremely unique, and essentially acts as a trivia game that asks questions relating to the central theme – turning 50! Covering celebrity trivia, facts about growing older, and intriguing things to do when you turn 50, it's the ultimate gift for aging men.
This is a wonderful icebreaker at any family get-together, and you can use it to soften the blow of hitting middle-age. Able to keep the family entertained for hours, he's bound to feel better by the end of the night!
4. Tile tracker
Does your son constantly complain about misplacing his belongings? If he's partial to losing his wallet or keys, a Tile product is an excellent gift that will make him chuckle. Tile produces tracking devices that users can attach to their belongings, and these small devices enable scatterbrains to easily find their misplaced belongings on an Android or Apple Device (unless they misplace those too, of course!).
Depending on what he most commonly loses, you can opt for slim trackers that slip into wallets like credit cards, stick-on trackers for remotes, or keyring-style trackers for keys. Available in several different designs to suit every personality, he's sure to appreciate this gift when he's rushing out the door for an important meeting!
Thoughtful gifts
5. Back massager
As we get older, our aches and pains become far more pronounced. Although many middle-aged men will try and book in for regular sessions with a chiropractor or masseuse, this option isn't affordable or practical for most guys.
To keep his posture strong and his muscle pain minimal, invest in a shiatsu massage cushion that can be placed on the back of his office chair. Sleek and highly effective, this product won't look out of place at any office.
You can choose options that range from budget to luxury, and the finest options on the market cover the whole back without him having to move a muscle. Parents on a budget can opt for smaller cushions that can be moved around or wrapped around the neck. They're just as effective but take slightly longer to cover an area as they're so small!
6. A personalized sound wave picture
If your son is a big music lover, consider purchasing a personalized sound wave print of his favorite song. These prints look incredible when hung in a study or bedroom and will add a characterful touch to his living space. These items are usually produced by individual sellers on Etsy or independent stores and can be made with foil, paint, or plain ink.
Parents who aren't sure about their son's music taste may want to choose the Number 1 hit from their son's date of birth or a classic hit from his childhood. This gift aims to get those nostalgic feelings bubbling to the surface, so don't be afraid to get creative! Whatever song you choose, he's sure to appreciate the thought behind this unique gift.
7. Brass traveler's compass
Many 50-year-old men truly want for nothing. They've spent their lives amassing more material goods than they know what to do with, making gift-giving a tricky process to master for parents. If you want to present him with something truly unique, a brass traveler's compass is an excellent idea. Although they're rarely used by regular Joe's, they're extremely useful for backpackers and avid travelers.
When the compass isn't in use, it makes a stunning display item that will jazz up any mantelpiece. To make this gift more meaningful, add a personalized message to the rim of the compass. Whether you want to add a quote like "not all those who wander are lost" or simply want to put "love Mom and Dad", there's bound to be a message out there that speaks to you both.
8. Sports gear
Most men have a sports team that they've supported since they were tykes. So, whether he's a baseball fan or can't get enough of football, showering him with merch is an excellent way to speak to his interests.
Many sports teams offer dedicated sites that sell shirts, hats, scarves, socks, and everything else under the sun! Although the prices are usually steep, the look on his face when he opens his gift will be worth the initial investment.
If you have extra cash lying around and want to make this an even better 50th birthday gift idea for your son, add a pair of tickets to the mix. Whether he wants to throw things back to his childhood and let you tag along or would prefer to bring his spouse, this gift promises to be a total hit.
Experience gifts
9. Helicopter ride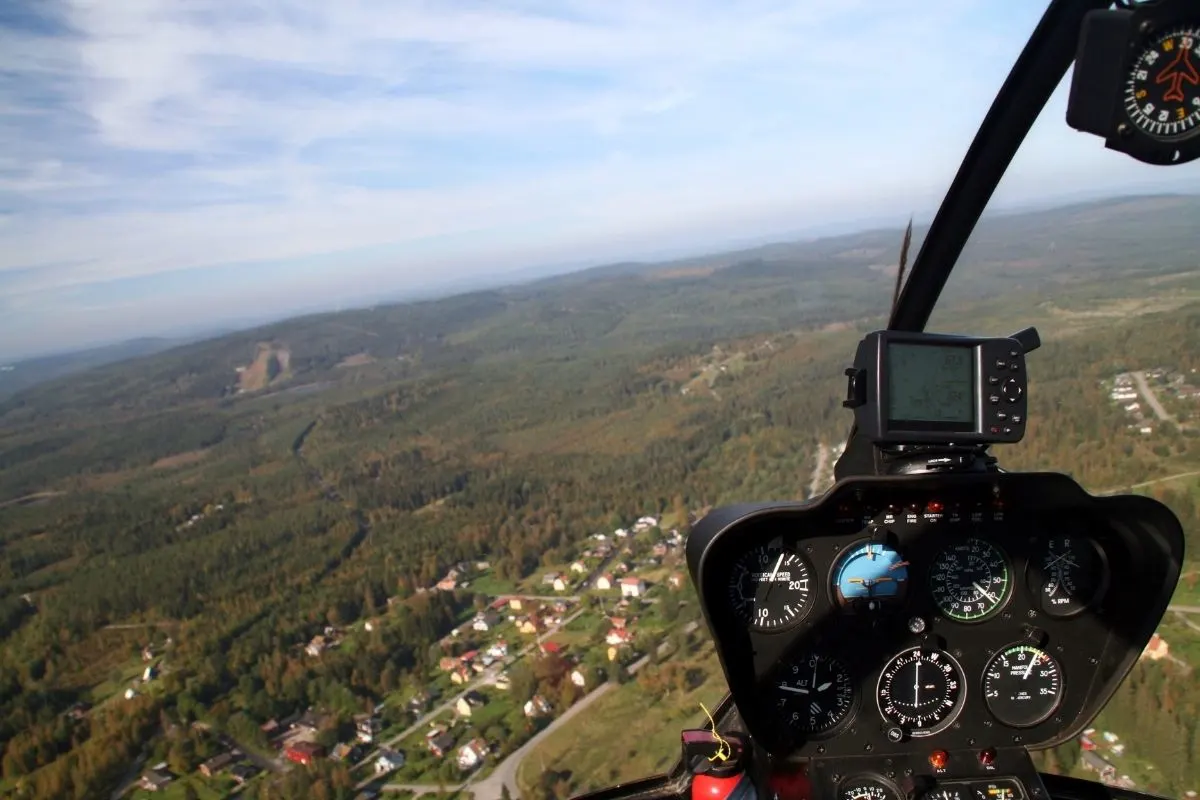 Whether he lives in a big city or is surrounded by hillside bluffs, a helicopter ride is bound to show him that he still has so much left to look forward to in his life. Mountainous areas often provide excellent helicopter tours that tend to run anywhere from 20 minutes to just under an hour. This should give him plenty of time to take in his surroundings.
However, there are also excellent tours offered by large cities like New York. Typically flying over key attractions like the Yankee Stadium, The Hudson River, and the Empire State Building, it's an unforgettable experience that makes an ideal gift for any man.
10. Skydiving experience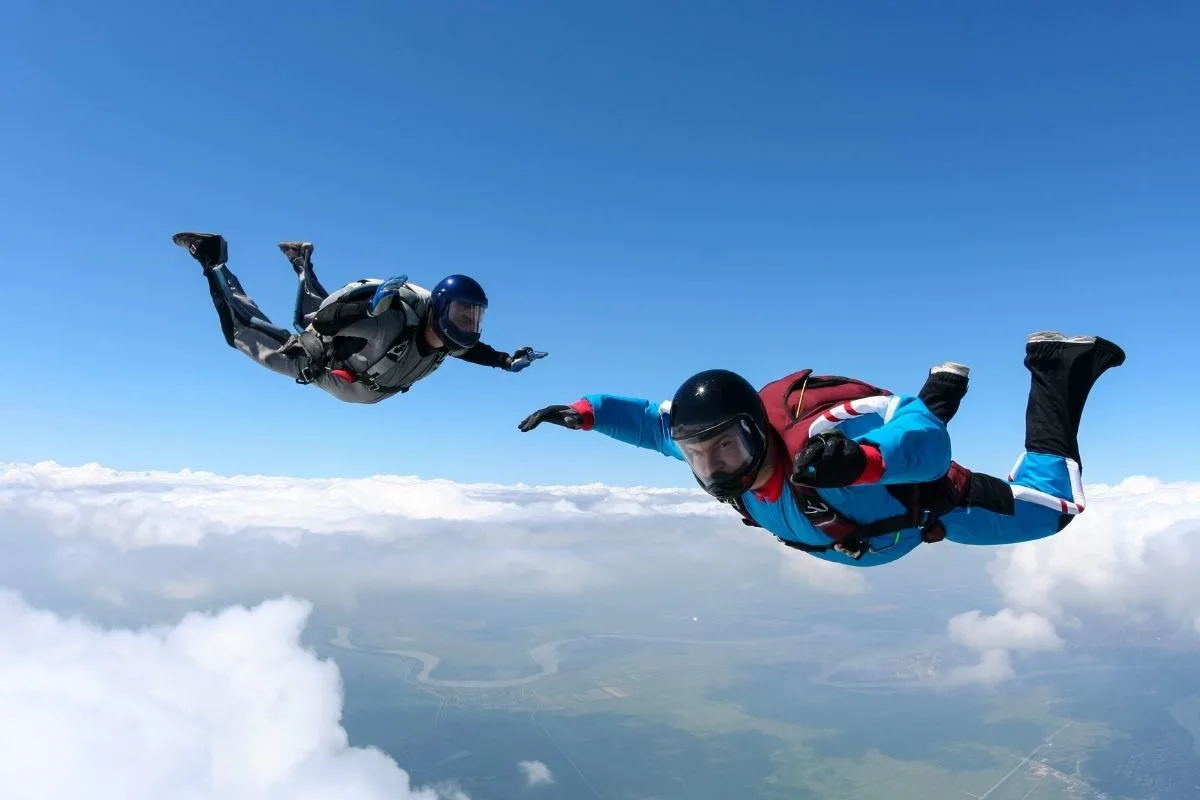 If your son is a massive adrenaline junkie, then he's sure to appreciate an amazing skydiving experience. Jumping out of a plane won't be for everyone, but several companies provide parachute jumping experiences from 7000 feet. Providing unbeatable views of the local area, it's bound to be an unforgettable experience.
Men that are afraid of heights can still have an incredible time at an indoor skydiving location. Using vertical wind tunnels to compress air and push it upwards to keep objects afloat, he'll get the same feeling of falling without the height issue taking over!
50th Birthday Gift Ideas For Your Son – Conclusion
We hope that this list of the best 50th birthday gift ideas for a son has given you a springboard for buying the perfect item. As you can see, there's a range of gifts that he may find useful or meaningful!
Do you have any amazing gift ideas for middle-aged sons? Feel free to share them in the comments below to give readers even more choice.