Whether you've made a 'cradle to grave' pact or are distant work acquaintances, picking an ideal gift for your female friend is rarely a walk in the park. You'll want to make a good impression, but you won't want to pick up something that her partner, parents, or children have already snapped up! If you have no idea where to start and need a springboard, check out this detailed list of 50th birthday gift ideas for a female friend.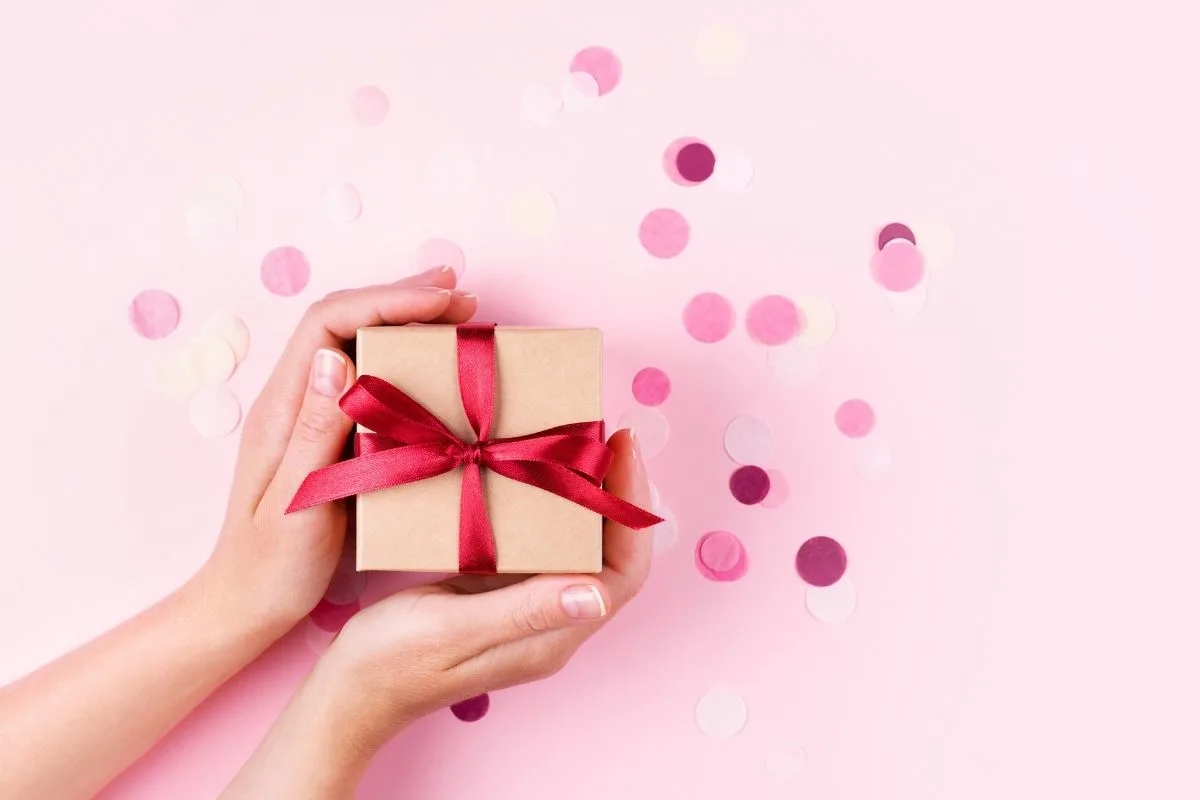 In this handy guide, you'll find everything from material items to fun-loving experiences that she'll remember for years to come. Whether she's a jewelry fanatic or simply wants to tick something off her ultimate bucket list, there should be a few ideas on our handpicked list that she'll love!
Ready to explore our list of awesome gifts for 50-year-old women?
Let's go!
Choosing the Right Gift
Choosing the right gift for a female friend should be relatively straightforward if you know them well.
As most middle-aged women are still in the throes of employment, choosing gifts that provide much-needed relaxation are sure to be appreciated over more practical items.
If you have a close relationship, then you'll be able to choose the perfect experience gift that allows you to spend time together. This may require a bit of digging and conversation on your part, but the results will be worth the effort.
Trying to shop for an acquaintance? Never fear! Just stick with slightly detached material gifts that she can use daily.
Simple!
More help for celebrating women's 50th birthday:
The Best 50th Birthday Gift Ideas for a Female Friend
Material gifts
1. A stunning wrap
If she loves lazy mornings on the patio with a cup of coffee, then a stylish wrap is sure to go down well. There are several options available on the market, and you can choose from intricate kimono styles to light beach wraps that work wonderfully as coverups.
The patterns and colors you choose will depend largely on her personality; if she's vivacious, then a heavily patterned wrap is bound to work. If she's on the shy side or prefers elegant clothing, choose a neutral hue with minimal lines.
Your budget will dictate what material you go with. If you have the cash to spare, a pure silk wrap is luxurious and will make her feel like the Queen of Sheba. However, a simple linen or cotton alternative will still look stylish without breaking the bank.
Don't forget to consider her height before making the purchase – short women will drown in the excess fabric of long wraps, while tall women may look indecent if the length of their piece is designed for someone smaller!
Thoughtful gifts
2. A milestone piece of jewelry
There are several ways to represent hitting 50, but a milestone piece of jewelry is one that's guaranteed to stand the test of time. You can choose a gorgeous gold pendant or simple chain to represent her 50 years on earth or go for something more unique.
If she enjoys unique jewelry, invest in a beautiful, layered necklace with five circles. As circles represent unity and wholeness, this thoughtful gift will represent the adventures and lessons from her 5 decades on earth. Whether you opt for sparkling platinum or more affordable sterling silver, she's sure to appreciate this meaningful gift.
3. Tea or coffee from around the world
If she's a lover of hot drinks, she's bound to appreciate a curated selection of coffee or tea from around the world! Several companies offer gift sets of this nature. For example, the popular brand Whittard boasts an impressive gift set featuring 9 coffees from around the world. Covering Indonesian, Columbian, Sumatran, and Ethiopian blends (among others!), this unique gift is bound to put a spring in her step each morning.
Should you have difficulty finding a pre-made set, don't be afraid to create your own! Simply head to the grocery store or a specialty tea vendor and pick out a selection of different blends. With a bit of creative wrapping and a personalized gift card, it's sure to have the desired effect. What's more, you can use this gift as an excuse to catch up and relax together – score!
4. Foot jacuzzi
Whether she has an active job, is a workout fanatic, or simply never makes time for herself, a foot jacuzzi is an excellent gift that will dial her stress levels all the way down. Said to improve circulation, stimulate muscles in the feet, and reduce tension, a foot spa is more than just a thoughtful gift – it may even save her a trip to the podiatrist down the line!
The best foot spas will include acupressure base nodes, jets, massage rollers, and several settings that she can adjust. Just be aware that these features may cost a pretty penny. If you're on a budget, stick to foot spas that have bubbles and jets and basic acupressure functions. This way, she'll still reap the benefits of the gift, but your pocketbook won't feel so light in the aftermath!
Fun gifts
5. Lawn game
If you're on the hunt for creative 50th birthday gifts for your female friend, an old-school lawn game might do the trick! If you grew up during a similar time, try and throw things back to your favorite schoolyard games. Whether that's hopscotch, wooden skittles, or croquet, you should be able to source the gear you need online.
This gift is all about the nostalgia factor, so don't be afraid to ham things up or go for a kid-friendly option. The goal is to bring her back to the good old days and remind her that growing old doesn't have to mean feeling old!
When you bring this gift over, offer to play the game together – it's sure to be a total riot that will fill her 50th birthday with plenty of happy memories.
6. A luxury picnic basket and treats
There isn't a single middle-aged woman that won't appreciate a luxury picnic basket filled with her favorite treats. Now, this is one of the 50th birthday gift ideas for a female friend that requires a bit of forethought, so be sure to start putting your gift together a few weeks in advance to avoid stumbling at the final hurdle.
You can choose an open-faced picnic basket if you like, but the most luxurious baskets tend to be double-lidded. Once you've sourced the perfect basket, pack it with sweet treats, cheeses, cordials, jams, and anything else you can think of (you'll get bonus points if anything's homemade!).
If you don't have time to gather the items on your own, several online stores offer delivery services for pre-made hampers – so don't stress!
Experience gifts
7. Spa day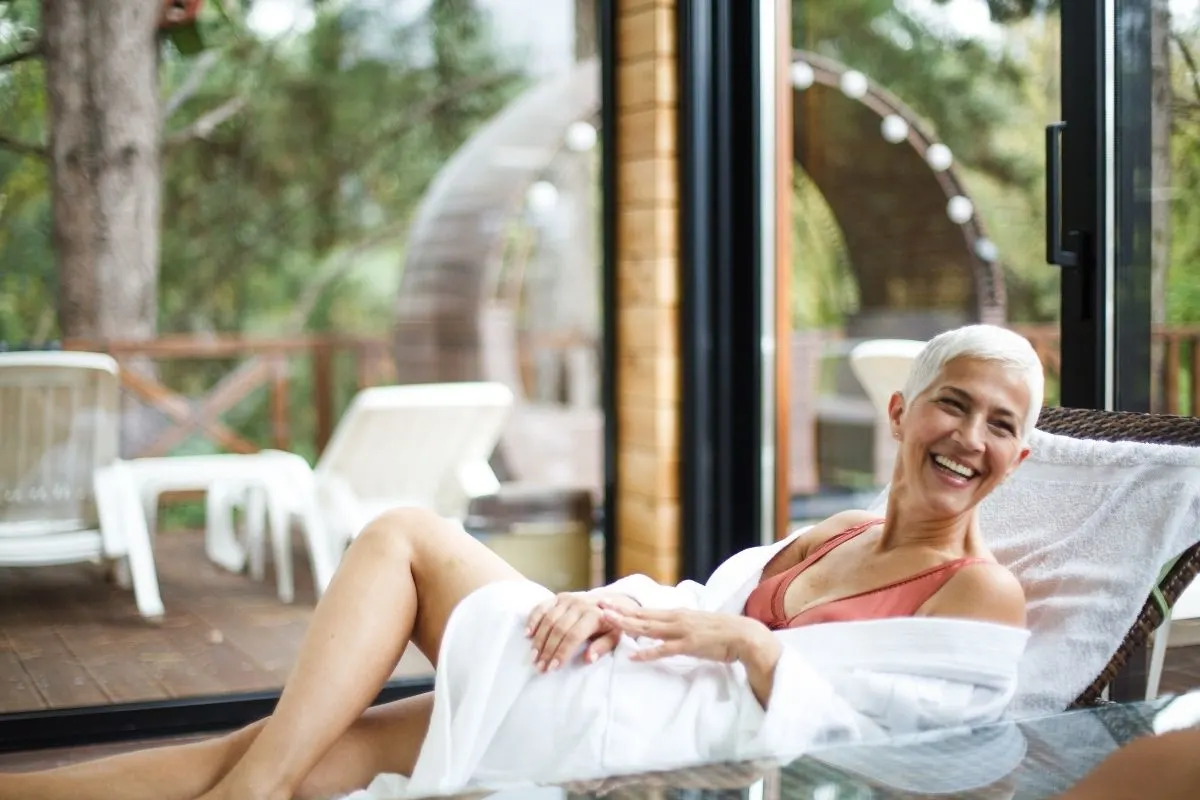 An all-expenses-paid spa day is an excellent gift idea for women of all ages, but it's bound to be appreciated by a stressed-out 50-year-old! This gift is ideal for close friends, as it allows you to catch up and enjoy each other's company too.
For the ultimate day of pampering, a mani-pedi, massage, and facial combo is a safe bet. If you're unsure, purchase a gift card for two that allows you to select your treatments individually. This should take the guesswork out of your gift, making it a guaranteed hit!
8. A foodie experience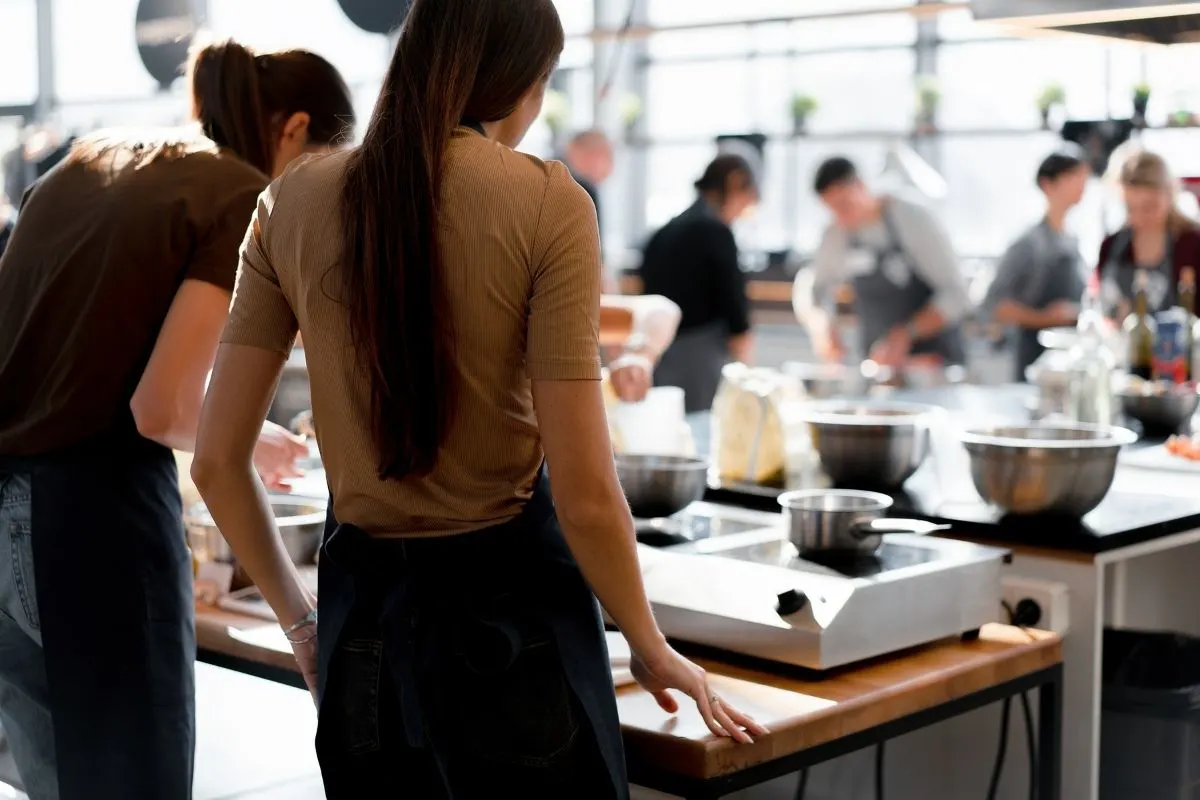 Is she a lover of gastronomy? If so, why not treat her to the ultimate foodie experience? You'll need to do a bit of research into her interests if you're not close, but she's bound to enjoy a cooking masterclass or local food tour. Turning 50 allows her to try new things, and having a friend tag along will make even the most nervous woman feel at ease in an unfamiliar environment.
This is considered one of the best 50th birthday gift ideas for a female friend, as it allows her to build on her talents. Although she won't learn much about cooking from a food tour, masterclasses allow her to directly hone her skills.
Talk about teaching an old dog new tricks!
9. A BroadwayHD subscription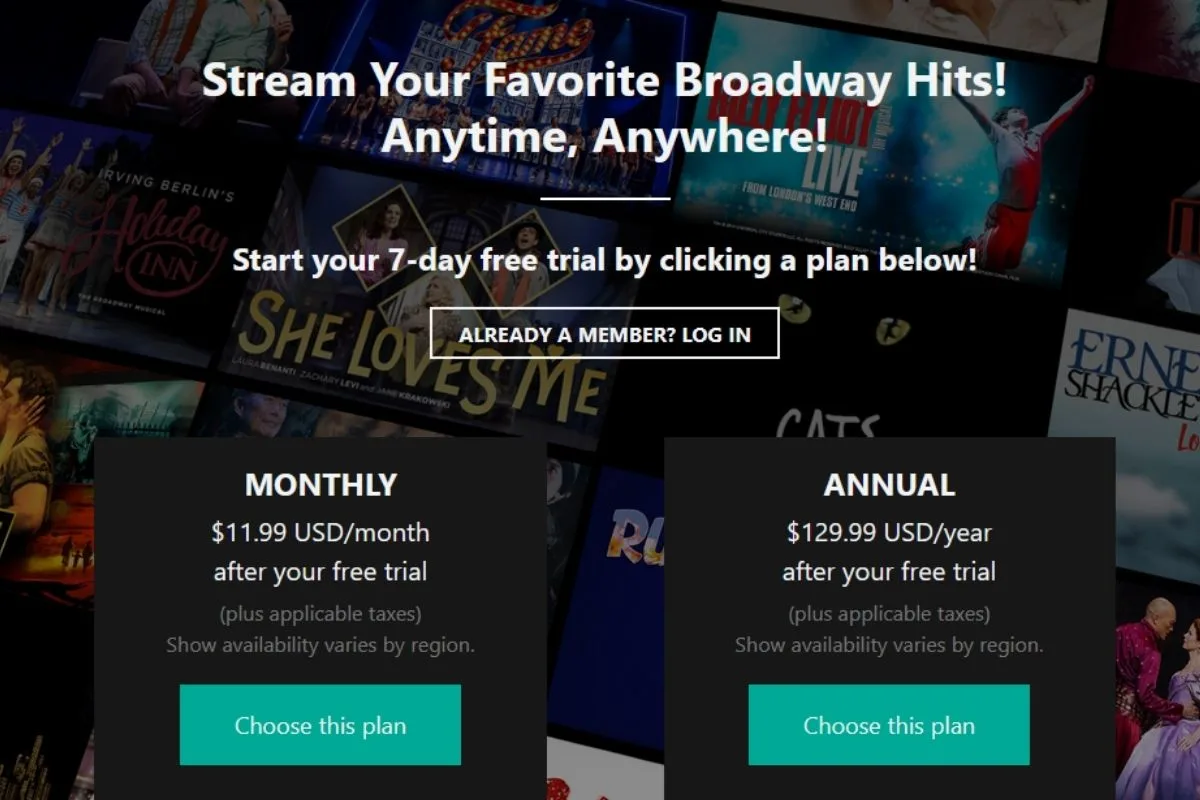 If she can't get enough of theater, then she's sure to appreciate having access to a dedicated platform that enables her to watch all her favorite shows (without needing to go to the Big Apple)!
BroadwayHD promises to bring the theater direct to her door, and she'll be able to watch everything from lighthearted musicals to heart-wrenching plays on a single website!
What sets this service apart is its affordability and the extensive library of titles available. Of course, she'll have access to classic favorites like Les Misérables and the Phantom of the Opera, but she'll also be able to watch lesser-known titles like Lady Windermere's Fan and On the Exhale. If she prefers ballet, there's also an entire library of top performances from companies around the world. Providing her with hours of entertainment, it's the gift that keeps on giving!
10. A bucket list experience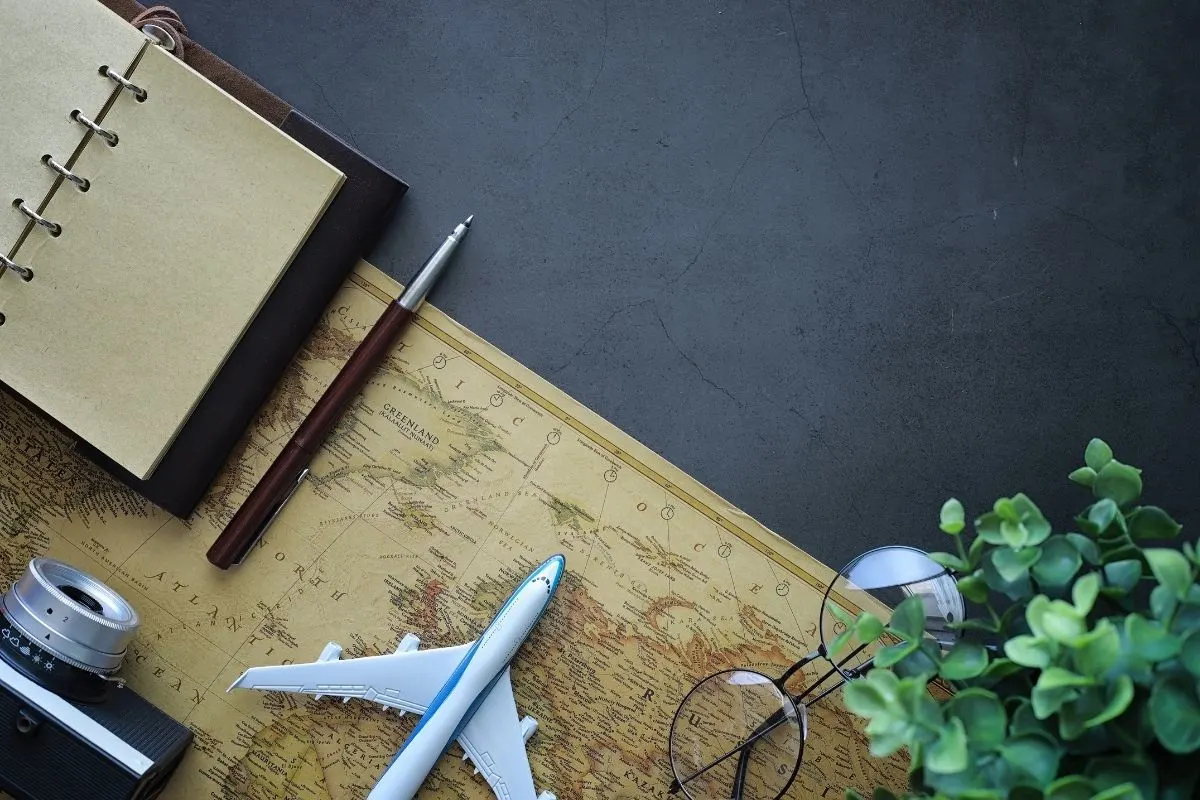 Nothing signals moving into a new phase of life like a bucket list experience. She may have accomplished plenty in her 50 years of life, but she may not have set aside time for a once-in-a-lifetime activity.
To make this gift work, try and figure out what she's always wanted to do. If you're stuck on how to do this, discussing your own bucket list items is a great way to gently guide her in the right direction. Whether she says that she's always wanted to go on a Safari trip or wants to head to the Great Barrier Reef to swim with sharks, do your best to make it happen!
This is one of the 50th birthday gift ideas for a female friend that's logistically tricky. However, if you can pull it off, she'll remember the experience for the rest of her life.
Conclusion
We hope that this list of this carefully curated list has helped you find the perfect gift for your female friend. Offering several material options and more thoughtful gifts for close friends, you're bound to find something that she adores!
Do you have any incredible 50th birthday gift ideas for women? Let us know in the comments below!