She may complain about getting old, but there's plenty to love about your daughter turning 50. Not only will she be more financially stable than ever before (probably!), but she'll have fully embraced her interests and hobbies. A well-rounded individual is far easier to shop for, which should make finding the best 50th birthday gift ideas for your daughter a breeze!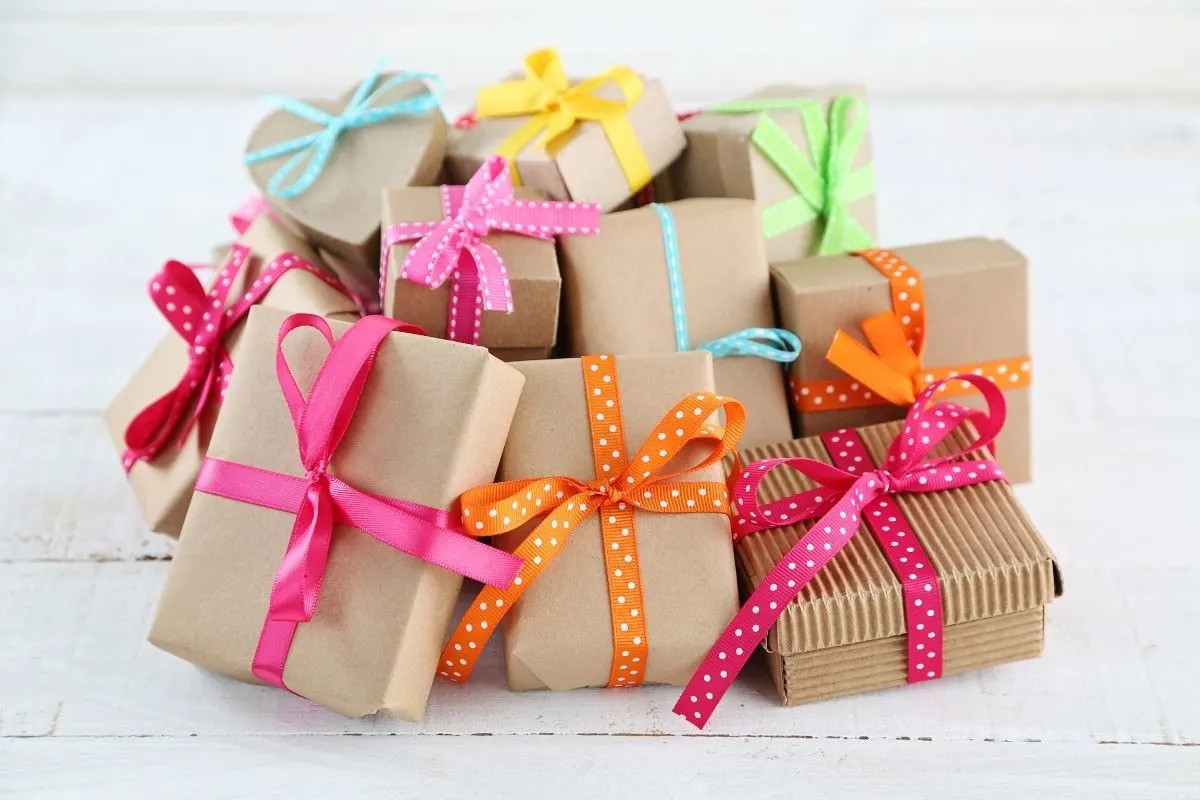 However, with so many options out there, it can be difficult to pin down an ideal gift for your daughter. So, if you're feeling stuck or just need a helping hand, allow me to steer you in the right direction. My carefully curated list of the best 50th birthday gift ideas for daughters covers everything from thoughtful gifts to wonderful material items that she'll treasure for years to come.
Ready?
Let the gift search commence!
Choosing the right gift
Choosing the right gift for your daughter is tricky. You've known her since day one, and although you'll have a decent idea of her interests, you probably won't be privy to everything that goes on in her life.
As she's hitting this milestone birthday, anything that reminds her of a life well-lived or is hugely sentimental is sure to tug on her heartstrings. If you'd like to go down the material route, stick with items that will energize her home, keep her relaxed, or look stunning when worn: simple!
Related: Unique birthday gifts for women of all ages
The Best 50th Birthday Gift Ideas for Daughters
Thoughtful gifts
1. Memory scrapbook
A 50th birthday is a monumental event in any woman's life, so why not send her on a trip down memory lane with a thoughtful scrapbook? This is an ideal gift from a parent to a daughter, as you'll have been there for everything from her first steps to her wedding day.
You can approach this gift in several ways. You can purchase a standalone scrapbook and indulge your creative side by printing pictures and writing comments about milestones in her life. Alternatively, you can opt for a professionally made scrapbook that configures all pages for you.
If you choose to make a book yourself, start your project well in advance of your daughter's birthday. This gives you time to curate and print images and decorate your gift accordingly. Regardless of whether you think you're a creative genius or prefer to outsource the practical side of things, this is a gift that's bound to be treasured for the rest of her life.
2. World travel map
If she's an avid traveler, then a destination map is a wonderful way to represent her adventures around the globe. These maps are usually designed with a stunning foil overlay that you can scratch off as you conquer different areas, or you can get one that you keep on your wall and add pins to the locations you visited.
You'll find variations that are neatly labeled with country names if she wants to display her accomplishments to friends who may not be familiar with where she's visited.
When your daughter turns 50, she will start thinking about retirement. It could still be a long way off, but she may want to use the map to plan future trips that she'll take when she isn't burdened by work. Regardless of how she chooses to use this gift, it's sure to prove a beautiful display piece for any home.
3. Birthday flower cushion
Whether you're familiar with the concept or not, each birthday month has a corresponding flower that is often used on relevant gifts. Depending on when your daughter was born, you may want to commemorate her special day with an embroidered birthday cushion. Not only is this gift an affordable choice for older parents who are struggling to get by, but it's a thoughtful idea that's sure to brighten up her home. Etsy has some GORGEOUS ones here.
If you have a slightly larger budget, consider having her name or date of birth added to the cushion. You can also choose a more complex design if you visit stores that provide customized, made-to-measure gifts. To make this idea even more special, send her an additional bouquet of birthday flowers that she can display proudly.
4. Family portrait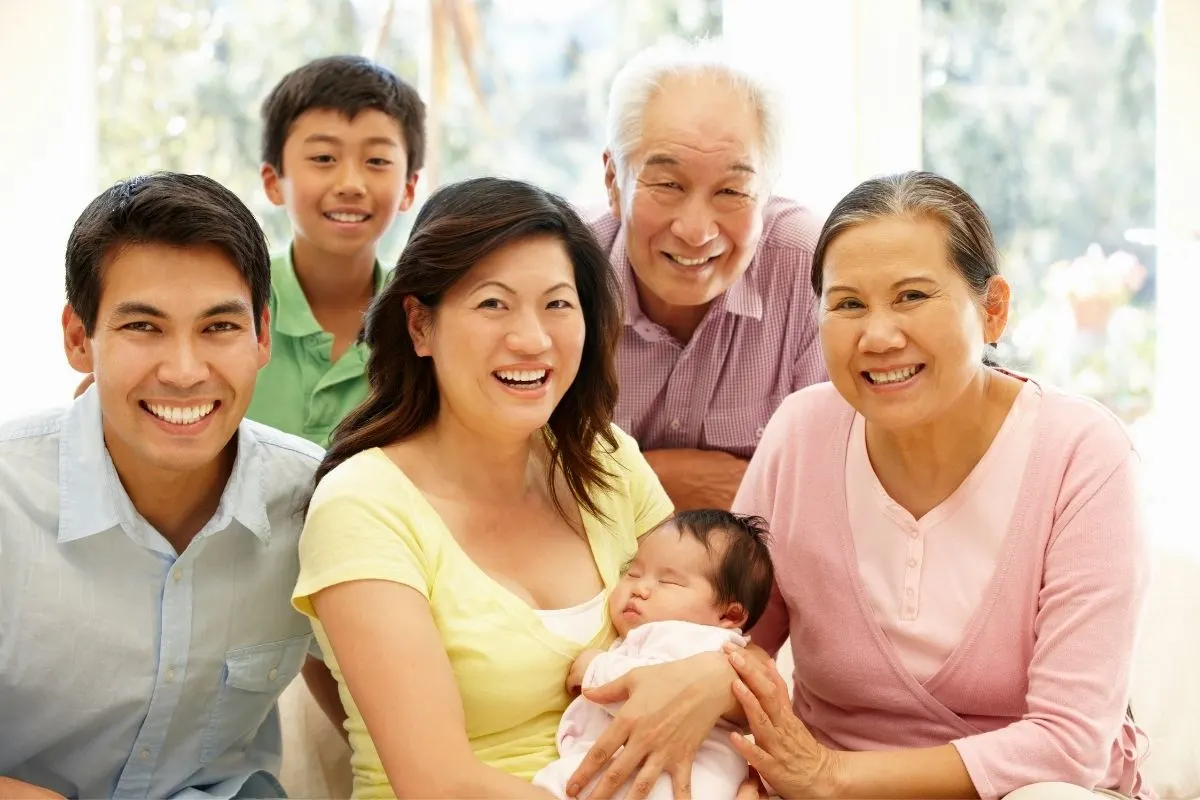 If you're a particularly close family, it may be worth investing in a family portrait for your daughter's 50th birthday. Unless she's chosen not to have children, her family has likely grown significantly over the years. Therefore, she may wish to represent this with a dedicated piece of artwork.
Depending on what you feel is best, you can either commission a portrait that includes parents and extended family or gift her a nuclear family portrait that she can pass down to her children when the time comes. If you're a gifted artist yourself, it's sure to mean even more coming from you!
Although basic canvases won't break the bank, commissioning a detailed oil painting can get expensive. To keep costs reasonable, stick with an A4 or A3 painting. It may not be quite as impressive as a larger piece, but it will still make an incredible statement that your daughter is bound to appreciate.
After all, it's always the thought that counts.
5. Food basket
Middle-aged women rarely have time to themselves. Whether they're worried about their older children, are constantly working, or are trying to keep the house in great shape, they probably just want someone to give them an excuse to slow down. If you've noticed your daughter's stress levels peaking, a luxury food hamper can be an excellent way to take the edge off.
There are several options available on the market, and you can choose everything from artisan cheese hampers to baskets packed with sweet treats. To elevate this gift further, curate a hamper packed with her favorite food items, a couple of scented candles, and bath bombs. Hopefully, she'll take the hint that it's time for some much-needed relaxation!
If you live close to your daughter and you both enjoy each other's company, why not hand-deliver the hamper and sit down for a cup of tea? Not only does this allow you to catch up, but it lets you talk through your gift in detail.
Perfect.
Material gifts
6. A stunning piece of jewelry
One of the most popular 50th birthday gift ideas for a daughter is a stunning piece of jewelry that will stand the test of time. She may have an entire jewelry box full of expensive pieces, so the key here is to purchase something that she doesn't already have or is highly customized.
If she's a fan of subtle jewelry, a simple circular pendant that notes down her birth date in Roman numerals can look effective. Equally, solitaire diamond necklaces or tennis bracelets are classic and versatile pieces that represent eternal love and affection.
For women who are central to the family unit, a meaningful anchor necklace or charm can represent enduring stability and make them feel like important members of the clan.
Whichever option you choose, it's a good idea to keep the gift receipt for your product in case she'd like to exchange it. Although this won't be possible for personalized gifts, it's worth keeping hold of your proof of purchase to allow her to switch out the metal color or opt for a shorter chain length.
7. Personalized cashmere scarf
There's nothing cozier than a quality cashmere scarf when the weather starts to bite. If she lives in a cold area, make her feel like the belle of the ball with a 100% cashmere scarf.
Luxury fashion houses like Burberry make iconic cashmere pieces that can be embroidered for a small fee. If your budget is slightly tighter, Amazon and Etsy sellers will add embroidery to your gift for half the price.
In case you were wondering, initials are the most common personalization for scarves, as they look smart and stylish without drawing the eye or looking tacky.
8. Tabletop fireplace
If you're looking for a unique gift for your daughter's 50th birthday, then you can't beat a tabletop fireplace. Not every home has a built-in fireplace or outdoor fire pit, but they can certainly enhance an atmosphere during wintertime. Whether she loves cooking s'mores around a campfire or wants to give her space a contemporary edge with a marble fireplace, this gift should give her freedom of choice.
Most bio-ethanol tabletop fireplaces don't produce soot or dirt like traditional burners. As a result, they won't leave unsightly wall or ceiling marks that are near-impossible to remove! Available in tiny circular variations and much larger rectangular shapes, there's a contemporary choice available for every home.
Experience gifts
9. A weekend away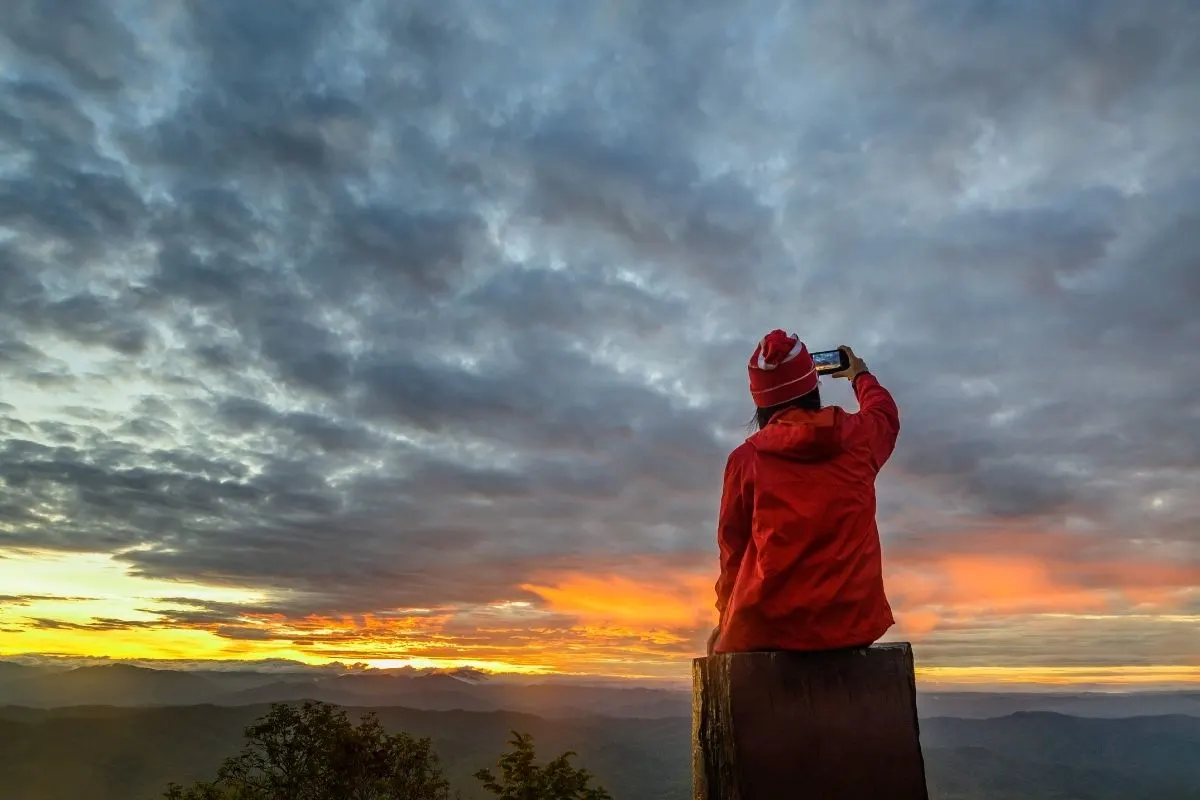 Is your daughter constantly snowed under with responsibilities or work commitments? If so, it may be wise to gift her a weekend away with her spouse that she can use to relax and unwind. The best part about this gift is that it can easily be adjusted to fit her schedule and needs.
If she loves surprises, ask about her schedule, and book her the trip of a lifetime. Should she require advanced notice or is particular about where she visits, check in with her beforehand and craft the perfect trip together.
You can either plan a trip that involves the whole family, or you can offer to take on any younger grandkids for a couple of days to give her headspace. However, this is unlikely to be an issue as her brood is probably fully-grown!
If you're in charge of the itinerary, fill it with a mixture of exciting activities and relaxing elements. There's nothing wrong with ziplining or racecar driving but be sure to pad the trip with spa trips and lakeside walks to avoid wearing her out.
10. Indulgent subscription service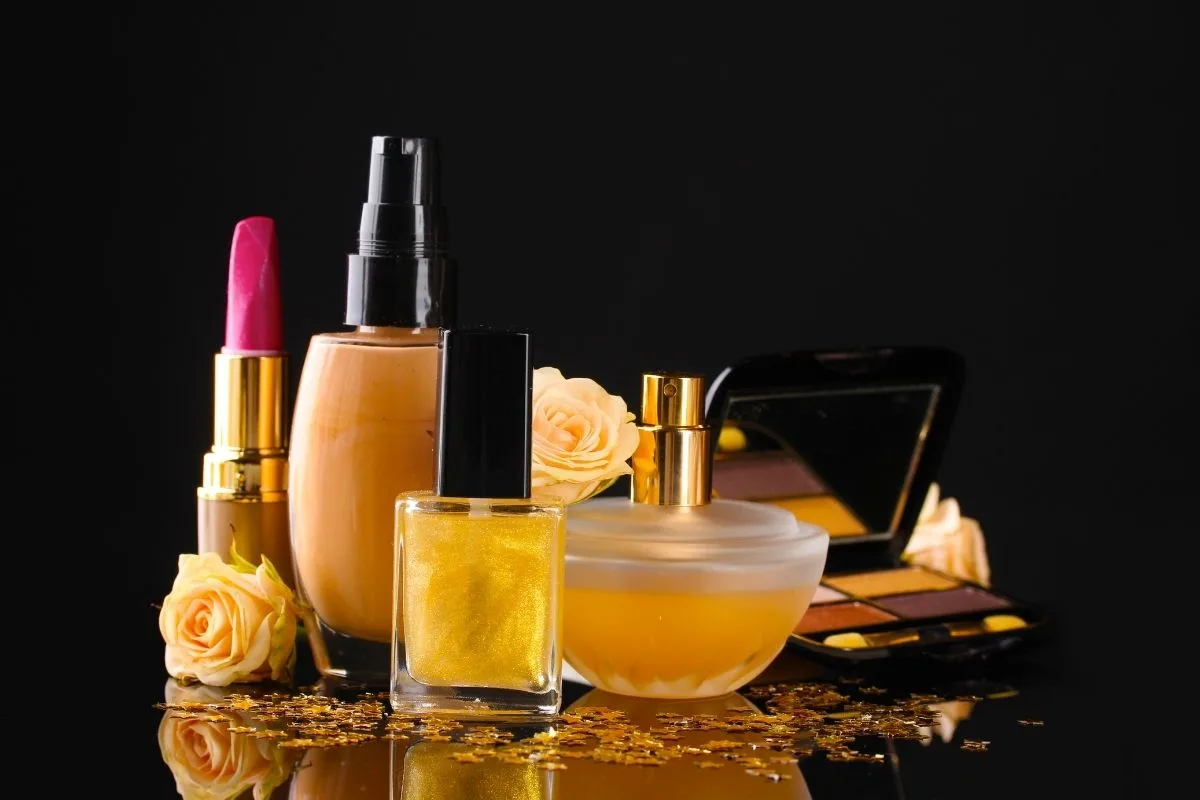 Middle-aged women have most of what they need, but an indulgent subscription service gives them something small to look forward to each month. This is one of the top 50th birthday gift ideas for a daughter, as you can adapt your choice to directly match her interests.
If she's an avid cook, she might enjoy a fancy recipe box once a month.
If she's all about skincare, a dedicated sheet mask subscription or beauty box is an excellent idea.
To make this gift worry-free, sign up for a year-long subscription with your details and then give her the option to continue the subscription after this time using her information. You'll need to set a reminder to cancel this when the time comes, or this thoughtful gift may get out of hand!
50th Birthday Gift Ideas for Daughter – Conclusion
I hope that this list of the best 50th birthday gift ideas for a daughter has helped you create a great shortlist for that important milestone birthday. Just remember – whatever you settle on, she's bound to love it as it's come from you.
Do you have any amazing 50th birthday gift ideas that you'd like to share? Let me know in the comments below!