If you're married to a 50-year-old man, then you've probably heard "don't get me anything this year!" more times than you care to say. Having had plenty of time to purchase his fair share of material goods, he might just mean it. However, we all know that "nothing" never means nothing, so you may be running around looking for 50th birthday gift ideas for your husband that he won't just toss aside.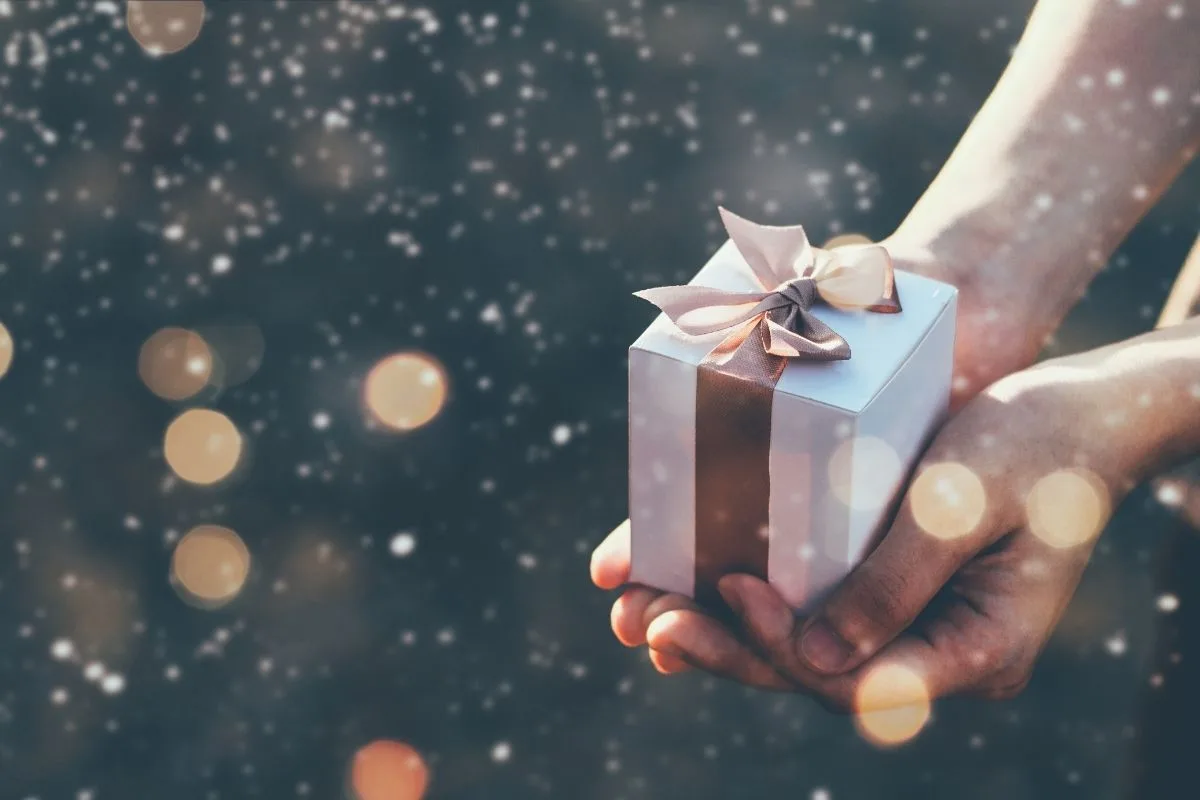 Before you send out an SOS, take a breather and know that I've got your back.
Seriously – you'll never need to return with a novelty mug stating "World's Best Husband" ever again! Covering everything from expensive items to thoughtful gifts, you're bound to find something on this list that aligns with his interests.
So, are you ready to find the perfect 50th birthday gift for your husband this year? I thought so!
Choosing the Right Gift
Choosing the right gift for your husband's 50th birthday is no easy feat. By the time he's reached this milestone birthday, he's probably received more gifts than he can keep track of. Therefore, the best way to go with middle-aged men is to stick with practical gifts that directly match their interests.
Whether you focus on his favorite hobby or decide to make DIY ten times easier for him, he's bound to appreciate the effort!
Related: 50th birthday gift ideas for wife
The Best 50th Birthday Gift Ideas for A Husband
Expensive gifts
1. A new watch
Celebrating half a century on the planet is nothing to scoff at. To commemorate his life so far, why not gift him a new watch? Now, I don't recommend replacing a prized Rolex or an equally expensive luxury piece. However, if he's been meaning to splurge on a new timepiece then this is one of the gift ideas that he's bound to appreciate.
As you'll be looking for a watch that will stand the test of time (literally!), it's best to stick with reputable brands. If Rolexes are out of your price range, don't be afraid to choose stylish pieces from Seiko, Tissot, or Daniel Wellington. These companies are significantly less expensive than traditional luxury brands but still use excellent Swiss movements and materials. The result? An affordable alternative that your man will love.
2. A musical instrument
Teach him that it's never too late to learn a new skill by gifting him a musical instrument for his milestone birthday. Because decent instruments can be expensive and require a certain time investment in the form of practice, it's always good to gauge his opinion on this gift before buying it.
To do this, assess his interest in music and how much free time he'll have to practice. If he's always dreamed of playing the violin but never got around to it, then this gift may just bring a tear to his eye. However, if he's completely uninterested in music and frequently complains about the neighbor's kid playing the French horn, then maybe look for something else!
As musical instruments are on the pricey side, make sure he knows how to take care of his gear when it's given to him. For example, resin is needed for violin bows, cleaners are advised for wind instruments, and regular restrings will be required for guitars. You may also want to purchase lessons and a few basic theory books to get him started. Whatever you do, try not to regret this 50th birthday gift idea when poorly played music echoes through the house.
You're welcome!
3. A fancy lawnmower
It may be a stereotype that middle-aged men like keeping their lawns looking fresh, but that doesn't mean it's not accurate! If his lawnmower is looking worse for wear, consider replacing it with a top-of-the-line model. This will benefit you in two ways; you'll have chosen an excellent gift and he'll get all outdoor chores done in record time with no fuss. Talk about a win-win!
When looking for the perfect lawnmower, you'll want to consider durability, comfort, noise, and yard size. Large yards may require a self-propelled mower, while flat and small lawns will be fine with a simple push mower. In most cases, spending slightly more upfront pays dividends down the line. So, don't be afraid to pay more for a quality mower that won't give up on you after a few uses.
Wellness gifts
4. Yoga gear
It may have been his New Year's Resolution for the last ten years, but it's never too late to get moving. If he's expressed an interest in starting yoga, then why not grab the basics for him? Not only will this push him into starting classes, but it'll save him the hassle of sourcing gear himself.
I recommend sticking with yoga mats, blocks, yoga wear, and sweat towels to start. If he proves to be a bona fide yoga sensation, then you can gradually expand his collection each year. Yoga is truly one of the 50th birthday gift ideas for a husband that keeps on giving! Goodbye aches and pains, hello lifetime mobility.
5. Golf clubs
Not every 50-year-old man loves to golf, but if he's often found teeing it off on the local course, then a new set of clubs could totally change his game. If you're familiar with the golfing world, then you may know which clubs he needs. However, if it's completely alien to you, then it's worth heading to a dedicated store for advice.
Men that play regularly probably have all the clubs they need in their golf bag, so sneak a peek at his current set for the basics. Are his putters looking worn? Perhaps his woods are decades old. Whatever is looking worse for wear, replace it and watch his face light up when he finds out. Just in case he's attached to his current clubs, don't throw them away without asking first!
Thoughtful Gifts
6. A mixtape
Is your budget on the low side this year? If you're going through financial difficulties or are purchasing a gift for someone who wants for nothing, creating a mixtape is a thoughtful gift that always lands well.
You can approach this gift in several different ways. If you've known your husband since he was a teenager, compile the greatest hits from his younger years for a massive hit of nostalgia. Should you be a recent addition to his life, show how well you understand his taste in music by putting his favorite songs onto a CD to blast in the car.
If you want to get creative, head online and create a custom CD cover for his mixtape. You can either keep the cover romantic or take the opportunity to crack a joke or two. Whatever you do, make sure you both dedicate time to hearing your hard work!
7. A camera
As the prospect of grandchildren comes into focus, he may be looking for a high-quality camera to capture precious moments. You don't need to buy an expensive camera for this gift to land – he'll appreciate the thought regardless. If he's an amateur photographer looking to up his game, then consider investing in a decent upgrade for his 50th.
If he's just looking for a point-and-shoot camera that he can use for scrapbooking or memory-keeping, then a budget camera will be more than good enough.
Should you have no idea where to start, head into your local electronics store to browse. Alternatively, look at options within your price range online. Reviews should give you a decent idea of what performance will be like, giving you enough detail to make an informed decision.
8. 50 things to do when you turn 50
If he's dreading turning 50, try and lighten the mood with "50 Things to do When You Turn 50" by Ronnie Sellers. Containing interesting stories from those who have turned 50 (including experts and celebrities), it should show him that getting older isn't something to be feared, but something to be grateful for!
Not only will this unique gift give him reassurance that his life is just beginning, but it should offer ideas on how to spice up his life. Whether that's playing golf abroad, paying off your mortgage, or going cliff jumping, there's something in this handy book that will inspire any middle-aged man.
Practical gifts
9. Flashlight gloves
They may sound like a completely ridiculous gift, but nothing makes working under the sink more fun than flashlight gloves. He's probably accepted that DIY tasks fall to him after several years of marriage, but your trusty 20-year-old torch is unlikely to be as helpful as it once was!
These interesting flashlight gloves remove the need for holding a flashlight all together. Lightweight, comfortable, and easy to work with, he'll never complain about doing chores again.
Well, basically never.
10. Car washing foam cannon kit
If you haven't heard of this nifty gift, then hold onto your hat as it's about to change your husband's car washing game! It's no secret that most 50-year-old men are extremely proud of their cars. Whether he's worked all his life to afford a Bentley or just loves his affordable runner, he probably dedicates time to keeping it clean, glistening, and on top form.
To inject some fun into his car washing routine (and save you both some cash at the car wash), consider purchasing a Foam Cannon Washing Kit. Not only will this help him wash his car in record time, but it turns an otherwise dull activity into something fun for the whole family! While his kids may be fully-grown, this pressure-washing gadget may just convince them to visit more often.
Offering 6 foam levels and an easy hosepipe connection, this is one of those gifts for men that you'll wish you'd found years ago. Ah well, there's no time like the present, right?
Experience gifts
11. Take him out on the town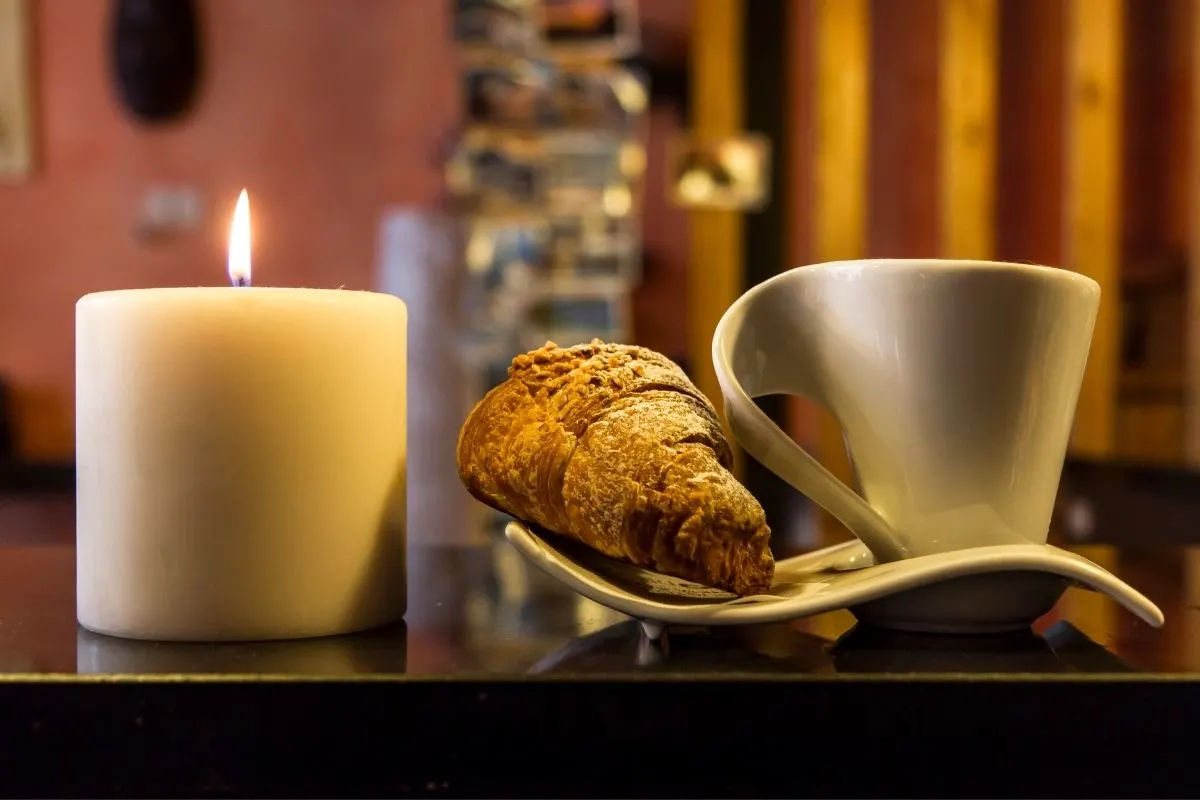 If he's been burning the candle at both ends recently, then taking him out on the town can be an excellent gift idea. Middle-aged men are usually great caregivers, but they may struggle to allocate time to themselves for fun.
To make the most of this 50th birthday gift idea, offer to take him to his favorite spots in town. Whether that's a fancy restaurant, a botanical garden, or a simple night at the movies, he's sure to appreciate the thoughtfulness behind this gift.
12. Indulge his hobby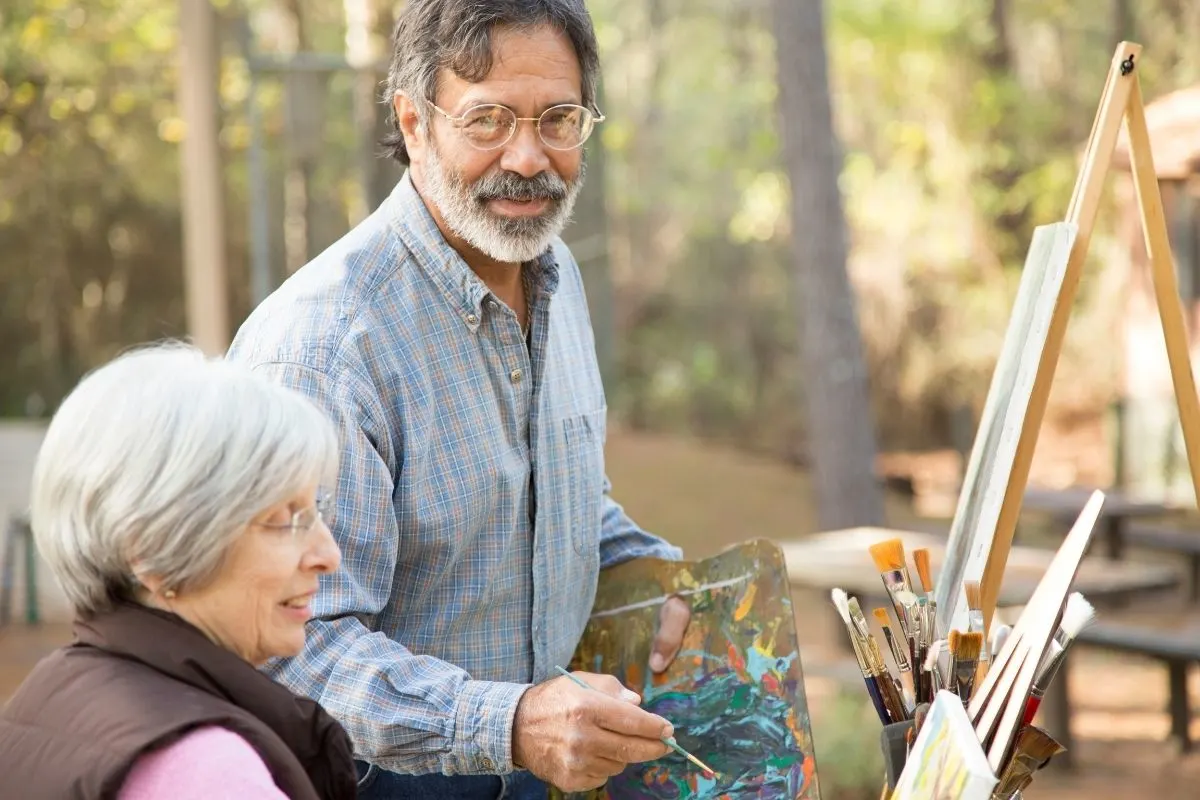 Does your husband talk about his hobbies only to be met with confusion or boredom? Don't feel bad – you won't be the only one! To make his 50th birthday the best one yet, take some time to indulge his favorite hobby with no complaints.
Perhaps he's an avid fisherman but can never find a partner, or he's always wanted to go to a laser tag tournament but has been afraid to go up against young kiddos by himself. Whatever it is, this is one of the 50th birthday gift ideas for a husband that's guaranteed to bring you closer together.
To make this idea work, you need to be fully on board with whatever he chooses to do – seriously it's crucial. It's likely that his perfect day out won't match yours, but there's no reason it can't be a total blast! So, take the opportunity to step outside of your comfort zone and let loose.
Just be sure to book any activities in advance to avoid disappointment. Otherwise, your awesome gift may become a total dud.
13. Zipline experience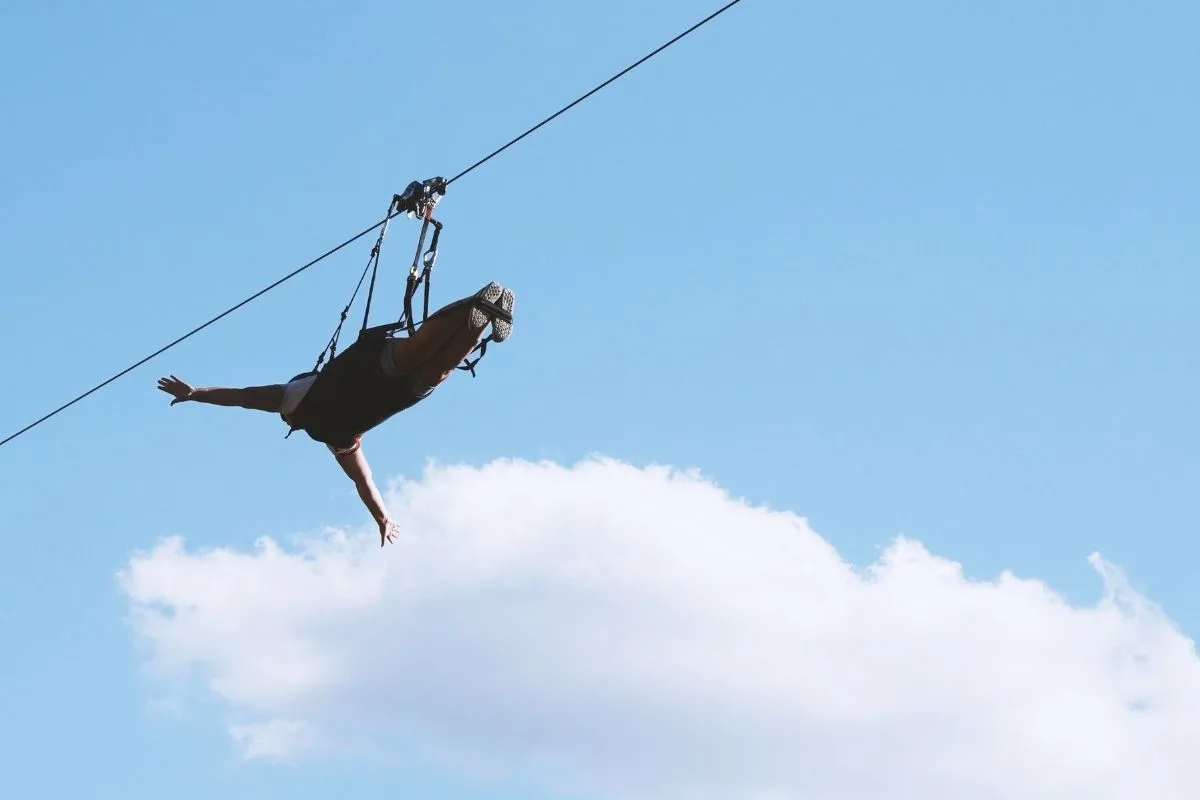 If your husband is an adrenaline junkie, then consider setting up a unique zipline experience for his 50th birthday! You may need to do some research before booking this gift, as you may need to head out of state to find a zip line site.
States like Missouri, Alaska, Hawaii, Pennsylvania, and Colorado have excellent ziplining opportunities, and most of them offer excellent views of surrounding landscapes. Should the site you choose offer attraction photos, purchase one and frame it to commemorate your radical day out!
Bonus gift ideas
Still didn't find the perfect gift? Here are a few more ideas to make it a memorable birthday for him:
bottle opener
a sentimental gift: a family portrait painting, an engraved watch, a trip to the place he proposed to you, etc.
any of these funny gifts: Potty putter toilet time golf game, remote control fart machine, giant fist can holder, or men's underpants gloves.
subscription boxes: there are lots out there: a gardening box if he loves gardening, a keto treats box if he's trying to lose some weight, a monthly box of fun socks, a book of the month, and more.
a secret gift box with small, but thoughtful but useful items
50th Birthday Gift Ideas for Husband – Conclusion
I hope that this list of the best 50th birthday gift ideas for husband has been useful. Although he's bound to appreciate anything on this carefully curated list, be sure to always keep his interests in mind!
Do you have any excellent gifts that you've recently purchased for your husband? If so, please share them in the comments below!