Are you looking to celebrate your wife's fiftieth birthday with an amazing gift and celebration? These 50th birthday gift ideas for wife will help you ensure you get the best thoughtful gift to suit the special occasion. A 50th birthday is a milestone birthday which means it's a very big deal. When you want to wish her the best happy birthday, it's a good idea to plan in advance so you get every detail right.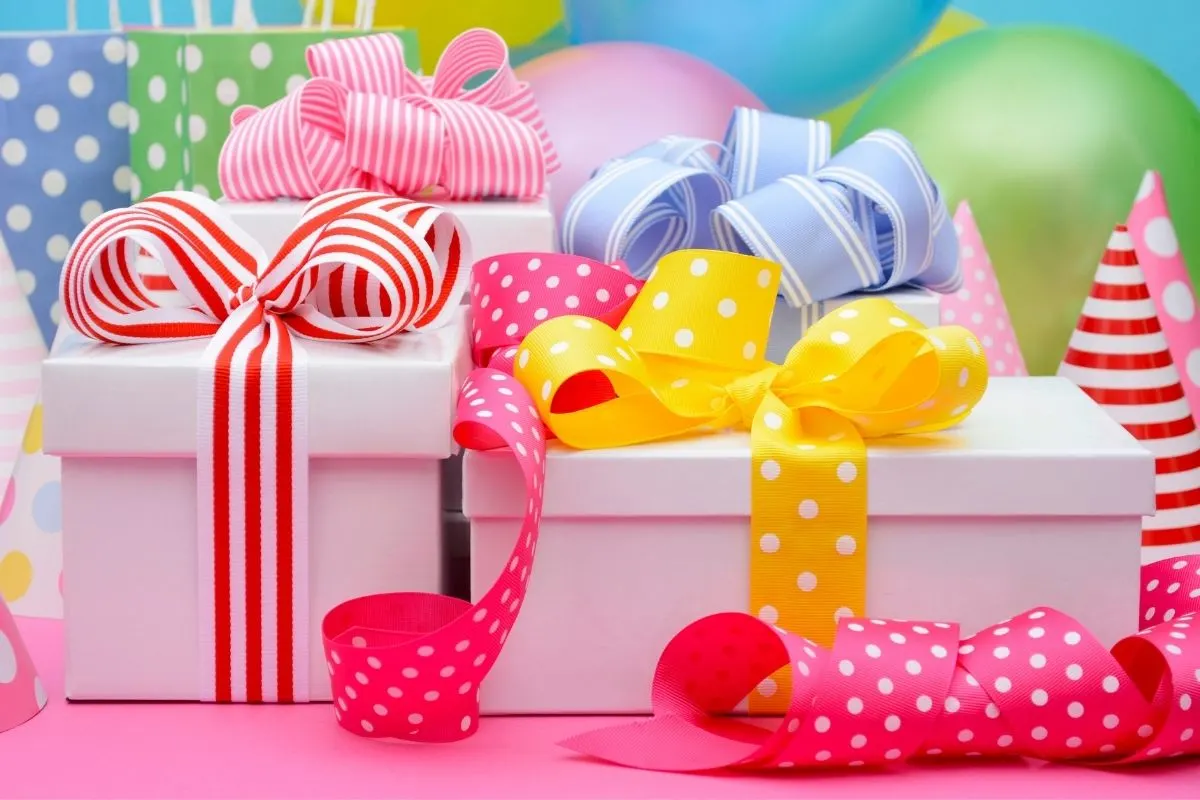 You only turn 50 once and this is a big deal for anyone, but if it's your wife celebrating the golden birthday, it's even more important that you find a great way to celebrate the day together.
Your wife may want to spend 1-on-1 time with you for this special day, but you may also want to give her a big party for the milestone birthday and invite all of her close friends and family. The good news is, you can do both. However, you may want to plan them on different days so she isn't exhausted and so that she can give her full attention to each event.
Tips for 50th Birthday Gift Ideas for Wife
Are you unsure what to get your wife for her 50th birthday? I have some 50th birthday ideas to help you but first, let's look at some tips to help you determine which gift is best.
What are some things your wife loves to do?
What are some of her favorite foods to eat?
Think about her hobbies
Does she have a favorite band to see play or restaurant she wants to eat at?
What's on her Bucket List? Can you fulfill one thing for her birthday?
Has she been dropping any hints of what she might want?
Another great tip for choosing a unique gift she will love is to master her love languages.
Know her love language
Another way to help you get the perfect gift for her fiftieth is to know her love language. The Five Love Languages book by Gary Chapman will help you figure out her love language. The premise is fairly simple; it describes how different people have different ways of giving and receiving love. And if you're not loving someone in the language they best receive love, they may not feel it the way you intend. Learning to identify love languages will also help you be a better gift-giver.
What Are the Five Love Languages?
Words of affirmation
Quality time
Physical touch
Acts of service
Receiving gifts
You can read the book (if you haven't already) to learn more, and you can also look online at 5lovelanguages.com.When you know your wife's love language, you'll know if she prefers gifts, time together, kind words, acts of service, etc. It will also help you grow closer together as a couple.
The best 50th birthday gifts are those that show you really know who is is as a person and that you care about her and the things that are important to her.
Next, let's look at some different ideas for a 50th birthday gift for wife.
Best 50th Birthday Gift Ideas for Wife
1. Jewelry
If your wife is like many women who love jewelry, this could be a good choice for special occasions like a milestone birthday.
Diamonds will always be a girl's best friend – what better 50th birthday gift than that!
Necklace, bracelet, or ring with both of your birthstones. Something nice would be two intertwined hearts, one with each birthstone (this one is stunning!).
Any nice jewelry is always a hit, to make it extra special get it engraved with a romantic saying – maybe in a different language or just a short few words to show how much you love her.
A decades necklace that showcases each of the five decades of her life is a good idea
Another jewelry idea is a Mother's ring, if she's a mother. Get birthstones for each of her children put in it.
If you're buying jewelry, be sure you know what she likes first. Does she prefer gold? What kind? Sterling silver? Platinum? Does she like small, simple jewelry that's dainty to wear? Or does she like big, bold jewelry that makes an impactful statement?
Jewelry can be as unique as the people who wear it and if you really want her to enjoy a special gift of jewelry, it's important to be really familiar with her tastes. What you think is a great gift idea could go horribly wrong if you don't know what she's into.
2. Photos and keepsakes
Another fun idea for your wife's 50th birthday gift is to create a photo gift. There are lots of ways to use photos and keepsakes as gift ideas, and the best part is that the images themselves can bring back special memories.
Buy her a blank scrapbook and all the craft items she needs to create her own memory pages. You can also insert the pictures. This way all she gets is the fun of making the book without the pain of buying the supplies and having the pictures printed.
If you want to get your hands dirty, you can create the scrapbook for her. She'll love the fact that you actually broke out the glue and sparkles to make her gift.
Create a collage of pictures of the two of you over the years. Lay them out in a sequence from the beginning to the most recent.
Take her favorite picture of you and her and imprint it on things – like coffee mug, key chain, mouse pad, etc.
Have a calendar made, each month with a different memory of you as a couple, and add captions to explain why you cherish that memory.
Make a digital scrapbook. You create this by making a PowerPoint presentation of all the pictures of you and her. You can add in the caption as well as music. There are also tons of digital scrapbook sites out there now.
Gifts from photos and videos are some of the best 50th birthday gift ideas because they hold so many beautiful memories for her. You can include photos of things you've done together, special days like your wedding day, or memories from each of the decades of her life, just to name a few ideas.
3. Shopping spree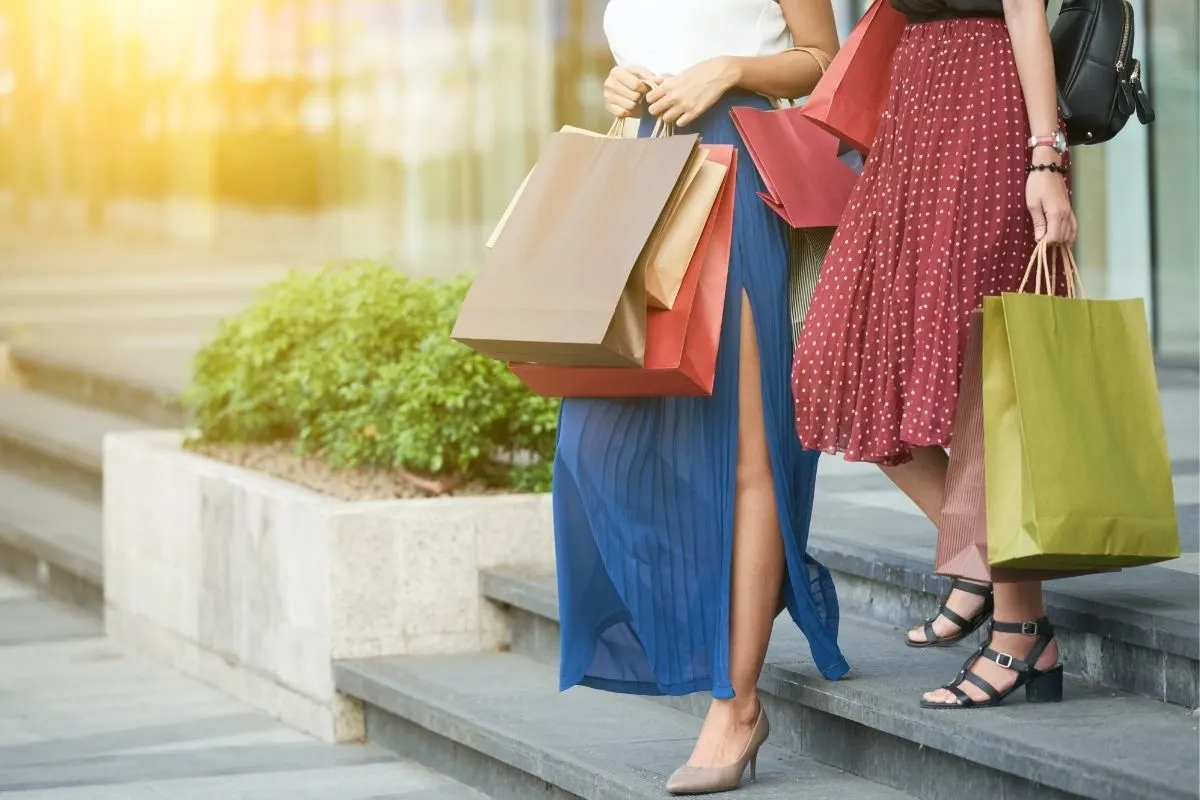 Another idea is to gift your wife a shopping spree. If your birthday girl loves to shop, this is a fabulous gift idea!
Buy her gift cards to her favorite store.
Bring her to the mall with a credit card (with a set amount on it) and let her spend. Or you can use cash if you don't have a credit card.
Some malls have gift cards that are good to use at any store in the mall: these are another great idea.
4. Sentimental 50th birthday gifts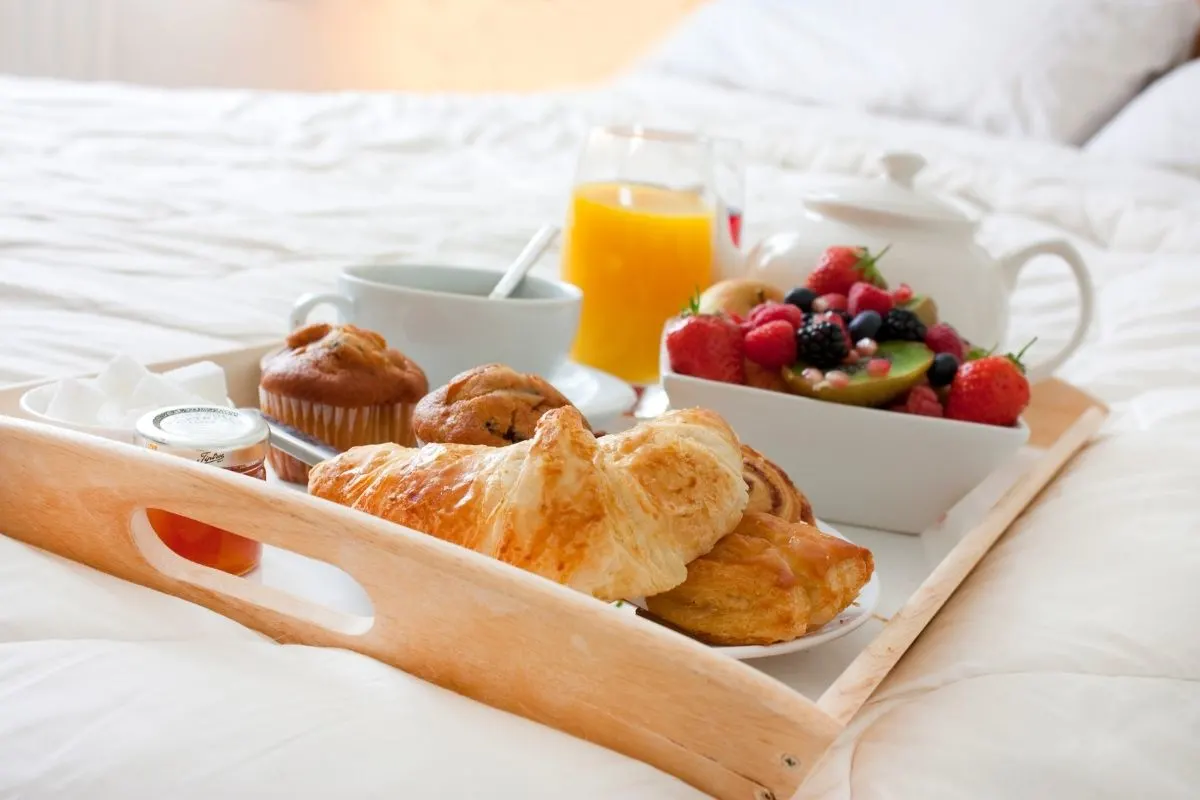 A mixed CD with all the sappy songs that remind you of her, or of times you have spent together.
Breakfast in bed, made by you, and she doesn't have to lift a finger.
Keepsake box. You can buy or make a decorated box, fill it with all kinds of mementos from your relationship. For example, I keep cards and little notes my husband leaves me, as well as movie tickets or things from special dates together.
You may want to start her shopping day off right with her favorite breakfast or serve her breakfast in bed. Speaking of pampering, that's another idea from the list.
5. Pamper her
Your wife has cared for you as long as you've been together. Her 50th birthday is a good time to turn the tables and give her some pampering in return. Here are some ideas to do that:
Spa gift basket – gift certificates to her favorite spa or book the appointments for her
Draw a bubble bath with her favorite products
Personal massage from you, with candles and soft music – maybe use some essential oils
Get her a photo shoot and accompany it with a make-over – the hair, the makeup, the wardrobe, and everything.
Vacation. Take her somewhere she has always wanted to go. I'm thinking Paris or Tuscany, for example.
These are just a few of the many great ideas for a 50th birthday gift for your wife, but I encourage you not to stop there. For a birthday so special and a person so special, you might decide to spread out the celebrations over a few days or even an entire week.
You could have a romantic date night together for your wife's 50th birthday, then you could throw a big birthday party with close family members and friends, and on another day you might let her sleep in and pamper her. This could be the perfect way for her to relax after the birthday party.
On another day, you might schedule a dinner date with her best friends at her favorite restaurant and let her enjoy a girl's night out while you take care of everything on the home-front.
6. For the tech lover
If your wife loves technology and electronics, you might get her a new laptop, an Apple Watch, a Fitbit or Garmin if she's into tracking her fitness, or a set of wireless headphones for her computer.
If she's into gaming, the best gift ideas could include one of her favorite games or some type of memorabilia or collectible from her favorite game. If she's a 50-year-old woman who loves her computers and tech gadgets, this is a good place to start.
A great gift may be something she can really use or something she's been wanting for a long time. Can you make her wishes come true today on this big day?
7. Throw an awesome party
And again, in addition to the gifts and the special message or time together, you can also throw her an awesome birthday party. Get her favorite birthday cake, her favorite snacks, and drinks, or have it catered with her favorite foods.
Remember to give her a great birthday party, you need to choose the day and time (and keep the suggestions above in mind), then think about the guest list and who you plan to invite, and then also think about the venue (where you will hold the party) and what kinds of decorations you will need
Then there's food and drinks, entertainment, and any other details to make the party a smashing success. You may want to enlist the help of her best friend, sister, or another close person to help you plan, especially if you are trying to make it a surprise party and keep her from finding out about it.
This is such an important milestone in your wife's life and it's the perfect time to celebrate with a unique 50th birthday gift.
Make is a classy affair with a black and white themed birthday party.
50th Birthday Gift Ideas for Wife – Wrapping It Up
Now that you have all of these wonderful gift ideas for your wife, you're ready to make her 50th birthday a smashing success. Remember that the perfect 50th birthday gift is just part of the process. The rest of it is all about spending time with your wife, making her feel special, and showing her how much you love her.
From a classic gift to a quirky gift, your wife's 50th birthday will be one she remembers forever. The best way to make her feel loved on her big day is to show her and tell her all the ways you love her.
I hope that these thoughtful 50th birthday gift ideas will get you started on the right track, but remember there is so much more to it than a birthday card and a gift. You want to share in this special day with her and make memories, take a walk down memory lane of the years you've been together, and even dream about the future you have in front of you.