We have many examples of 50th birthday invitation wording ideas to help set a fun tone for your 50th party. If you're looking for an easy way to get everyone excited to party, you need to get them pumped up by sending out awesome birthday invites!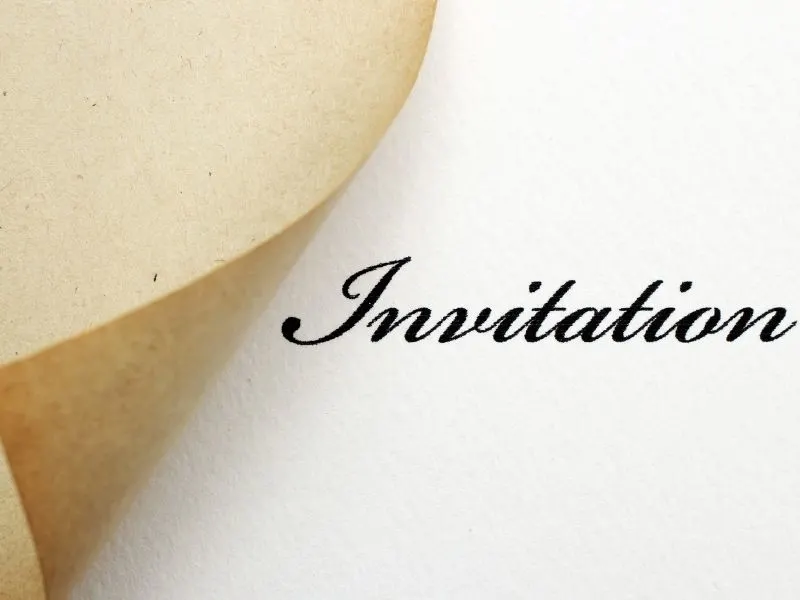 Need a catchy phrase or a silly saying as an attention-grabber? They're right here! We've got you covered!
It's so much fun to think up some great 50th-birthday invitation wording!
Here are some great invitation wording examples for that catchy first phrase of your 50th birthday invitations.
One of my favorites: Holy Cow! "Name" is Turing 50! (if you click on that link, you can customize the card with the name of your celebrated: easy peasy!
Super Fun 50th Birthday Invitation Wording Ideas!
Some ready-made invitations will already have snappy introductions, but if you choose to design your own, you'll want to make it fun and memorable to set the mood for your very special party. (and personally, when you can create and write your own, that makes the invites much more special.)
Just so you know, wherever I have left a _________, that's the place you'll input the birthday boy/girl's name in all the examples below.
Examples of 50th birthday invitation wording ideas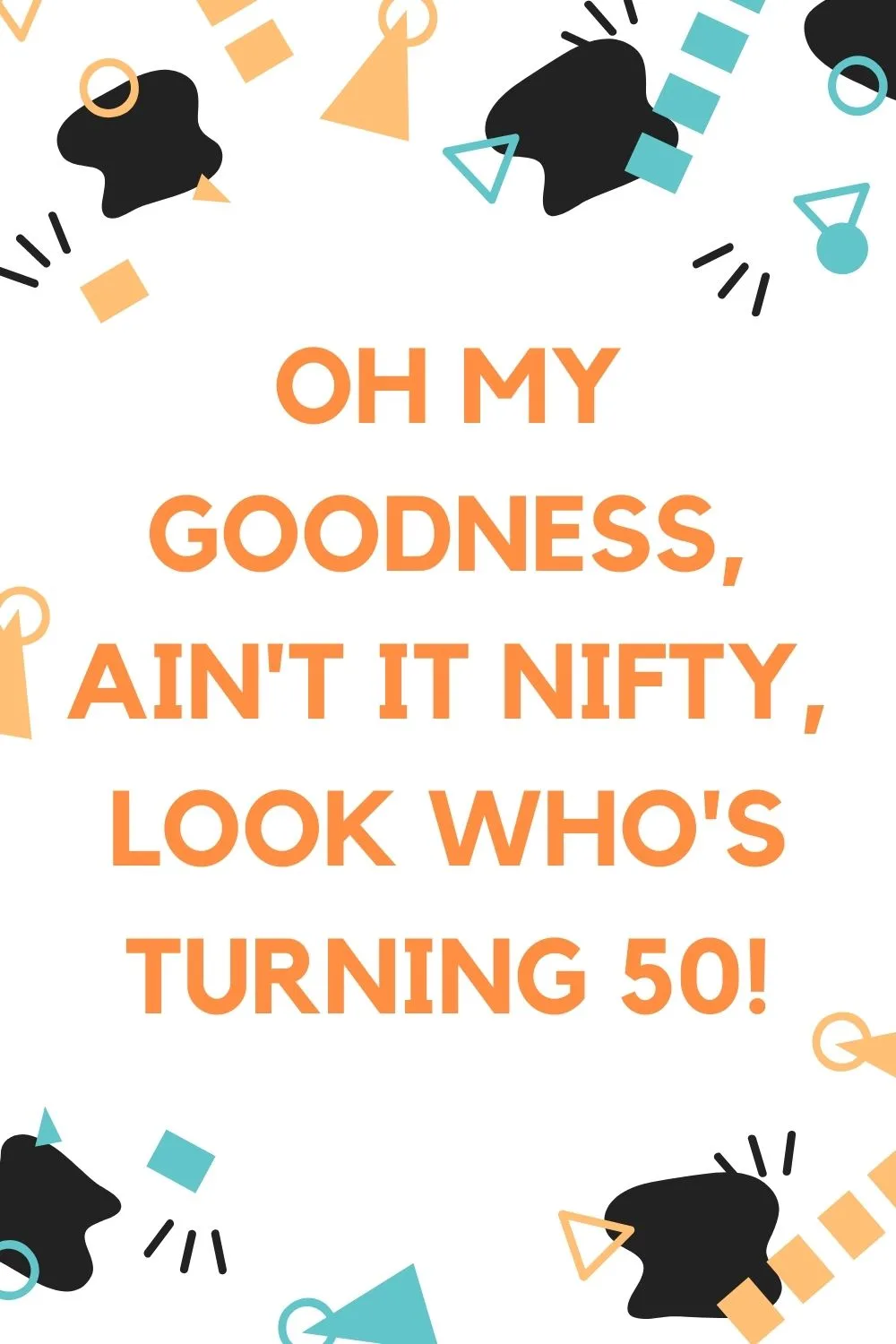 It's ______'s birthday! Come light up the day with your presence!
Shhh!! Can you keep a secret? Surprise 50th birthday party for ________!!
________ is over the hill! Come help us catch him/her before they roll downhill!
_________ is turning 50!! It's the new 30! Let's celebrate!
It's party time! You're Invited!
Let's party like it's 19__! (*put the year they were born here)
Did you know ______ is turning 50?! Who knew he/she was that old!
Oh my goodness, ain't it nifty, look who's turning 50!
Good friends, good food, and One good ol' fart! Join us in the fun!
Like wine and cheese ______ gets better with age!
Once you've chosen the perfect birthday invitation wording, you also need to add all the pertinent information underneath it.
Here's the information you'll need to add on
Time
Date
Location & Address
RSVP
List of anything they need to bring – like alcohol, chairs, dessert, gifts
Dress Code (if it is themed, or somewhere fancy)
in case you haven't seen them yet, we have gone over how to create great 50th Birthday Party Invitations.
Birthday Invitation Tips
50th Birthday or Anniversary Invitations
Happy 50th Birthday Invitations
White and Gold 50th Birthday Party Invitations
The biggest thing to remember about your birthday invitations is to include as much information as possible while making it as concise as possible. Confusing, right?
As mentioned above, there is a lot of information that you need to include by using dates and words, but there are a few subtle hints that you can use on the invites without actually writing anything out.
If you're going for a certain theme (like a color theme or a fun and funky birthday theme), do your best to incorporate that on the invitations. You can do this by adding little pictures or certain colors on the invites so that everyone will get the tips and know-how to dress or attend in accordance.
Last, don't forget to send the birthday invitations plenty in advance. Why work so hard on a birthday party celebration if you'll wait until the last minute to try to get it planned?
Do you have any other 50th birthday invitation wording ideas you've heard of or plan to use?