Great 50th birthday invitation ideas that come with RSVP's. These are the type of invitations you can use, and help you with a head count for the big day!
An RSVP invitation is especially important for a larger party. Knowing how many guests are going to be in attendance is vital for food preparation as well as for size of the venue. These invitations can be simple – and make it very easy for someone to RSVP to your party. We don't need their life story, just a simple YES or NO.
We've got some great ideas for ways to send out your invitations with an RSVP included – but still be simplistic and cost effective!
---
This invitation is a basic "look who's 50" invitation with a perforated section that can be ripped off, filled out and mailed back as an RSVP. It can be used for a basic head count.
When mailing out this invitation, you can add a stamp into the envelope to allow for your guests to send back the RSVP easily, without a trip to buy stamps!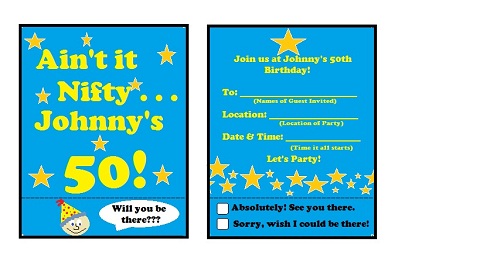 Note: In our fast paced world, some people will leave things like this until the last minute, so it's a good idea to specify when you need the response, AND include a phone number and/or email address for those procrastinators among us.
---
This RSVP card can be put in any invitation you make or buy. Add this 50th birthday invitation RSVP card with an envelope and stamp to ensure all your guests give you a response. You can make it simple, or match to the theme of your invitations.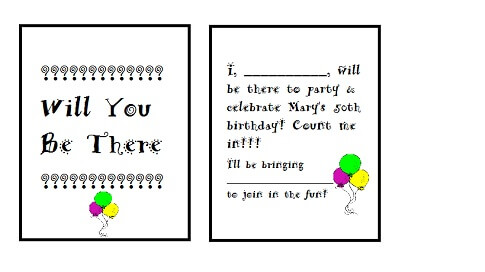 These are just a few 50th birthday invitation ideas that include an RSVP. We will be sure to always add more, so check in with us often!