If you need ideas for masquerade party supplies, we have them. Masquerade decorations, costumes, masks, and more, plus pictures that will get you excited for a party!
A masquerade party makes a wonderful celebration for a 50th birthday party!
There's something exciting about going to a party incognito.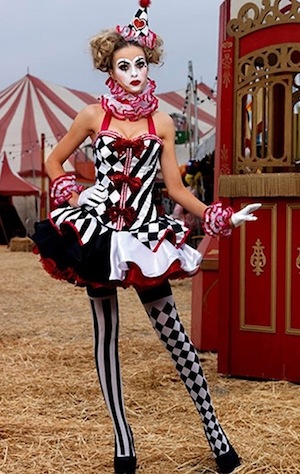 Everyone will be doing their best to guess the true identities of the well disguised guests.
Be sure to keep your costume plans a secret to maximize the intrigue.
What a fun party to organize, too!
Everyone will be so excited and there will be buzz about it for weeks!
"What are you wearing? I heard Joe is coming as a Wizard!"
I wonder if anyone will dress as a super hero! "
"There was a masquerade party last year where everyone was dressed as a vampire. Some of those costumes were really elaborate!"
Think about what themes might be fun and inspirational to your guests. Here are some theme ideas to get you thinking:
Masquerade Party Invitations
For a masquerade party, you may want to give guests extra time to prepare.
So send invitations for a masquerade party a bit earlier than for a standard cocktail or birthday party.
Invitations should be festive, colorful, cheerful, and informative.
If you don't have room on the invitation itself for the necessary information, add a small card or note with additional details.
These invitation examples are completely customizable – you just enter the text, choose the font, and then place your order.
Masquerade Decorations
The decorations and masquerade party supplies could be planned around a color scheme or tied to a theme. For example, an Anything Goes theme could be decorated with your favorite colors.
Mardi Gras decoration colors would be purple, gold, and green. Harlequin patterns might also work, in black and white, perhaps. The diamond harlequin pattern could be other colors, too.
If your masquerade theme is something like Rock Stars of Woodstock, you might want some kind of psychedelic decoration. For a Star Trek theme, a burnt out planet landscape might be your backdrop.
Your venue will also dictate some of your decoration choices. If the decor of your venue doesn't match your theme, you could camouflage with drapes of fabric, room dividers, screens, murals, or posters.
Think about decorative light strings that will make your party sparkle.
If you need to provide tableware, you can coordinate the colors with paper and plastic supplies.
Masquerade Costume Ideas
Costumes can be put together with real clothing, such as a gangster's fancy duds, or they can be purchased from a costume supplier.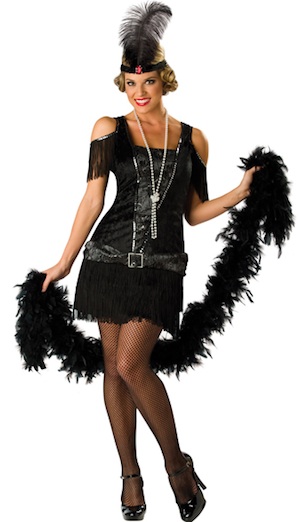 We recommend this one, which has great costumes like those pictured on this page.
If you're serious about making an authentic looking costume, you might want to use theatrical style costumes.
Purchased costumes can cost under $100 for simple Halloween-style outfits to thousands for theater quality costumes.
Renting higher quality costumes can keep the costs manageable.
Making your own is another option. Thrift shops and Ebay are good sources for interesting looking clothes or clothes that can be altered for a unique look.
It all depends on what works best for you, your vision, and your guests' budgets.
By the way, it's best to let your guests know what you have in mind, unless you aren't fussy about getting some of each type.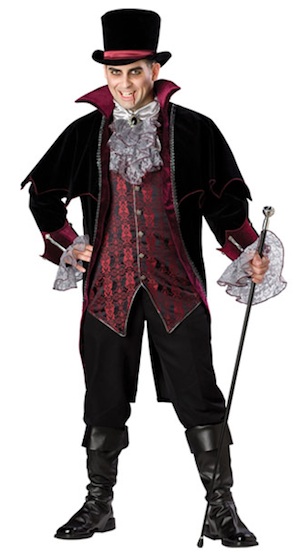 You can let them know tactfully by providing a few tips on where to find costumes.
For example, give the names or web addresses of costume suppliers that have costumes that would be appropriate for your ideal party (or send them to this page.)
You could provide the names of a few companies with costumes for sale or rent, along with the name of a local seamstress or alterations shop to help the do-it-yourself people.
Examples of Theater Costume Companies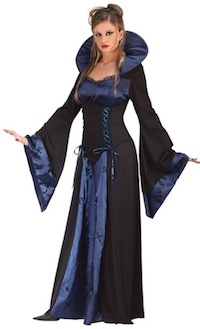 Costume Holiday House
Akron Design & Costume
Mardi Gras Costume Shop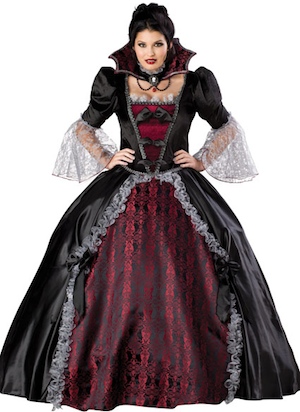 More Masquerade Party Supplies
Here we have ears, gory skin goo, glitzy makeup, and sexy shoes to put the finishing touches on your fab costumes.
Click on one of these pictures or here to see the amazing costume supplies available.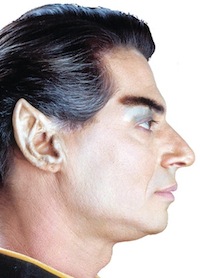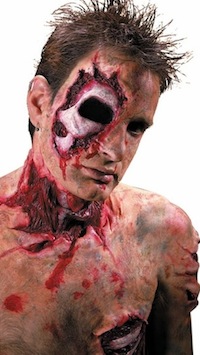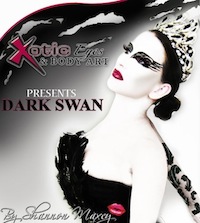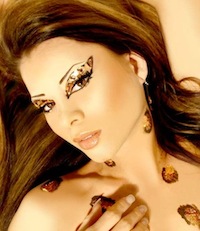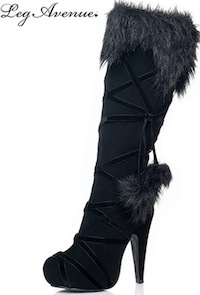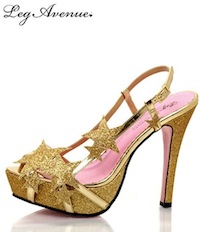 Venetian Masquerade Masks
For a really awesome masquerade, the best masks for a classy party are venetian masquerade masks.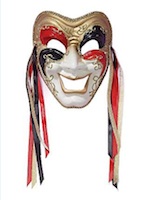 They bring a feeling of mystery and intrigue that you don't get with other types of masks.
Click here to see the masks shown and more.
---
I hope these masquerade party supplies and ideas we've provided have been helpful to you in planning for a truly spectacular masquerade party!
Thank you for visiting.