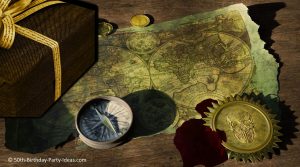 Need that unique, one of a kind 50th birthday gift for man? Happy Birthday to that special husband of yours!
You have come to the right place!
We've got plenty of unique and creative gifts for your soon to be 50 year old husband!
When thinking of gift ideas for that special man in your life, think hard! He's a pretty important persona nd deserves an amazing gift. Picking the first thing that comes to mind is not always the best option. Sit down and think, make a list of all his hobbies and interests.
Also, think of those hints he may have dropped throughout the year.
Beside each hobby he has, jot down a few ideas you think he might like.
This is a good starting point to finding that perfect 50th birthday gift for man.
A lot of husbands have pretty similar interests, so we thought we would tally up a list of what we thought were the most common hobbies for men and give some ideas to go with each of those.
---
Poker/Gambling 50th Birthday Gift for Man
New poker chip set
Arrange a poker night for him and the guys
New poker table
Entry into a poker tournament
Gift cards to gambling sites (Poker websites)
Trip to Vegas, with an allotted amount of spending cash
Homemade coupons for money to spend at local casino
This may not be your favorite of his hobbies, especially if he is not so lucky when it comes to winning! But none the less, it is his birthday and he enjoys this hobby.
---
Fishing
New rods, reel, or tackle
Weekend fishing getaway
Fishfinder
Trolling motor
Boat accessories
Fishing hat
Vest
Fishing is relaxing hobby for most, so giving him a gift for this hobby will give him a nice getaway to relax and enjoy his new gift from you.
---
Hunting
Gun
Cross bow or compound bow
New scope, range finder, or GPS
Hunting clothes
Blind, or a new comfy chair
Portable heater
Homemade coupons for his hunting licenses
Trip somewhere to hunt something new
Meat Smoker, books on butchery, recipes
Your husband will love these gifts, hunting is usually a hobby they don't share with you, so he wont feel so guilty leaving for a week to hunt, when he knows that his trip will be even better with the gifts from you.
---
Golf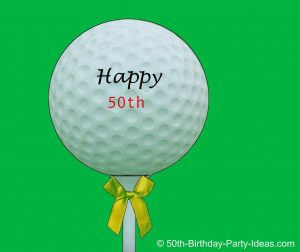 New clubs
Personalized golf bag
New balls, tees
New clothes or golf shoes
Membership to local club
Weekend golf getaway
Time for local range
Lessons for you and him
Make this gift extra special by getting interested with him. Any husband loves spending time with his wife, and would love to have some hobbies to share together. So if you have some athletic ability and want to join him, why not get lessons and share that gift with him!
---
These are just a few of the hobbies men have, by no means is this a complete list. But it will get your brain going on this you could get for a 50th birthday gift for man.
Do you want a unique and special gift that does not revolve around his hobby? Well, no fear, we thought of that too! Here are some other thoughtful and special ideas for your hubby.
Trip for two to somewhere he likes
Rental of his favorite sports car for a few days
Homemade coupons for things you can do for him
Dinner at his favorite steakhouse with all his closest friends
There are so many ideas for a 50th birthday gift for man, but really it comes down to what YOUR husband likes and what you think he would be dying to get. Hope this list helps jog your memory and think of something perfect.