50th Birthday Ecards
50th birthday eCards are a really convenient way to send greeting cards to your friends, especially if they are far away.
eCards (electronic cards) are popular and are a great way to save some trees and help the environment too! Not to mention saving money if you make them yourself.
Sometimes it seems like e-cards are very generic and looked at as a last minute card – like you forgot and just jumped online and sent the first one you saw.
That doesn't have to be the case!
What better way to show that than to send a personalized eCard or even create your own.
If you don't want to purchase a commercial eCard, you can use our examples below to recreate an eCard yourself or make it into your own.
Get Your 50th Birthday Ecards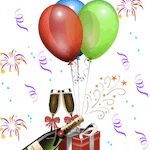 Even if you're not feeling creative or have skills or time to work with graphics programs, you could always use our cards – they should be unique enough as we do not promote them on "eCard" websites.
Important NOTE: Any of the birthday ecards on this website have been made exclusively to help you with ecard ideas. Feel free to use these free ecards as ideas for your own creations, but please do not put them on your own website or publish them yourself. This ecard was made by me, and I enjoy sharing them to help you with ideas.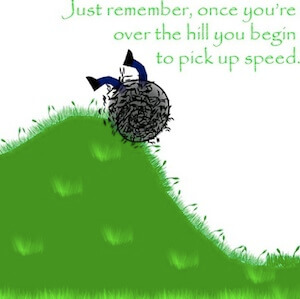 We've even put together clipart collections to help you find just the right art to make your own eCards for FREE.
If you're not up for making your own, I found these eCards, which look quite fun, but I have not had a chance to try them. If you like them, I hope you will let us know if you liked what you got.
Super funny ecards recorded with your friend's name in the song
These are just a few of the many different options for ecards that you can send to your special person.
Birthday eCards can be sentimental, funny, inspiring, or complimentary. Poke fun, tease, share your love…
Choose the one that best suits the receiving person's personality, background or profession. When you match a card to the person well, it will make more of an impact on their big day.
Be sure to check back often as more will be added in the near future!