Every birthday is a special day but a 50th birthday is even more reason to celebrate. When it comes to celebrating this big day, there are several important things you will need like a cake, party decorations, thoughtful gifts, and special messages in the form of birthday wishes.
I have some great tips for creating your own unique 50th birthday wishes which I have compiled here for you. Birthday wishes can be a topper to a card, to make the card extra special. Creating these wishes yourself will really put some extra meaning in those cards. A lot of people just skip the card and move to the gift. The card should be the highlight; it is where you can really show how you feel for the person.
Sending generic store-bought cards, with cookie-cutter birthday wishes may not really show how much the person means to you and how special of a person they are. Fifty is a big day; we need to make it extra special for those close to us. Creating a homemade birthday wish will do just that.
Creating 50th Birthday Card Wishes
You can use a store-bought card and then add your own personal message to it, or you can create a handmade or custom card. If you're a crafty person, you might design your own or you can also buy blank cards in the store. Another idea is to purchase a regular birthday card that you like, but then use your special birthday message in the comments area of that card. All of these options will work, so just choose the one that you like best.
50th birthday wishes can be messages of love, inspiration, humor, or kindness – or all of those wrapped into one! The great part of writing your own wishes is that you can make it the way YOU want. You don't have to sit in a store for an hour reading over card after card to find the perfect one – you make the perfect one!
It also adds that extra special personal touch for the receiver because they know you took the time and energy to create something special and unique just for them. This is also a way to get very personal with your card message, beyond what you might get on a generic card. It's a good place to share a great memory, an inside joke, or something only you and the birthday guest of honor would know.
Check out my great tips and tricks for writing a special and meaningful 50th birthday wish below.
50th Birthday Wishes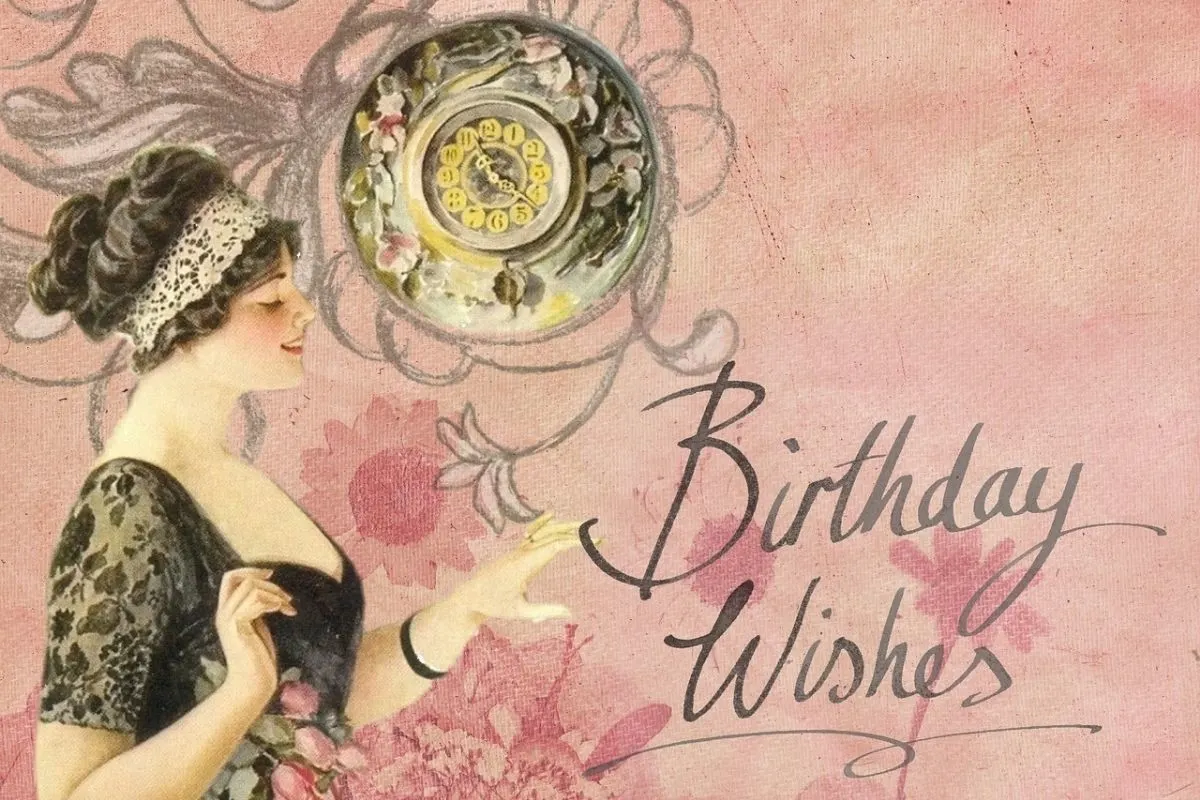 If you're feeling overwhelmed or unsure of yourself, I have some tips to help you write your own birthday wishes. When someone has made it to the big 5-0, they deserve a celebration and recognition that is fitting for the occasion.
With all that said, let's take a look at some tips and guidelines to help you with writing your own 50th birthday wishes:
Come from the heart – Put your heart and soul into your wish. The price tag on the gift doesn't matter. Like our parents used to say, "It's the thought that counts!" This is where you dig deep and use your feelings. The only way to make a special wish is to be heartfelt.
Be personal – A birthday celebration is a personal event. It is one person's special day. It is "their" birthday! Make these birthday wishes personal. You can do this by adding past memories, events, or occasions. You can also use the person's hobbies, likes, or pastimes. Incorporate your favorite memory of that person. You can use the persons' nickname, or a personal pet name you have for them.
Get creative – Are you the sappy emotional type? Don't do what is expected. If you send cards every year making fun of their age – send a heartfelt sentimental card. If you always send a romantic card to your wife – send her a funny one. Be unexpected. Like anything you do in school or work, start by hooking them in. It is the same with your wishes. Open with a bang – and how better than to do something completely unexpected.
If that sounds easy, that's because it is! Try your best not to overthink it. This is all about expressing how you truly feel. You don't need to be a poet or professional writer to create something special and meaningful.
Additional tips for 50th birthday wishes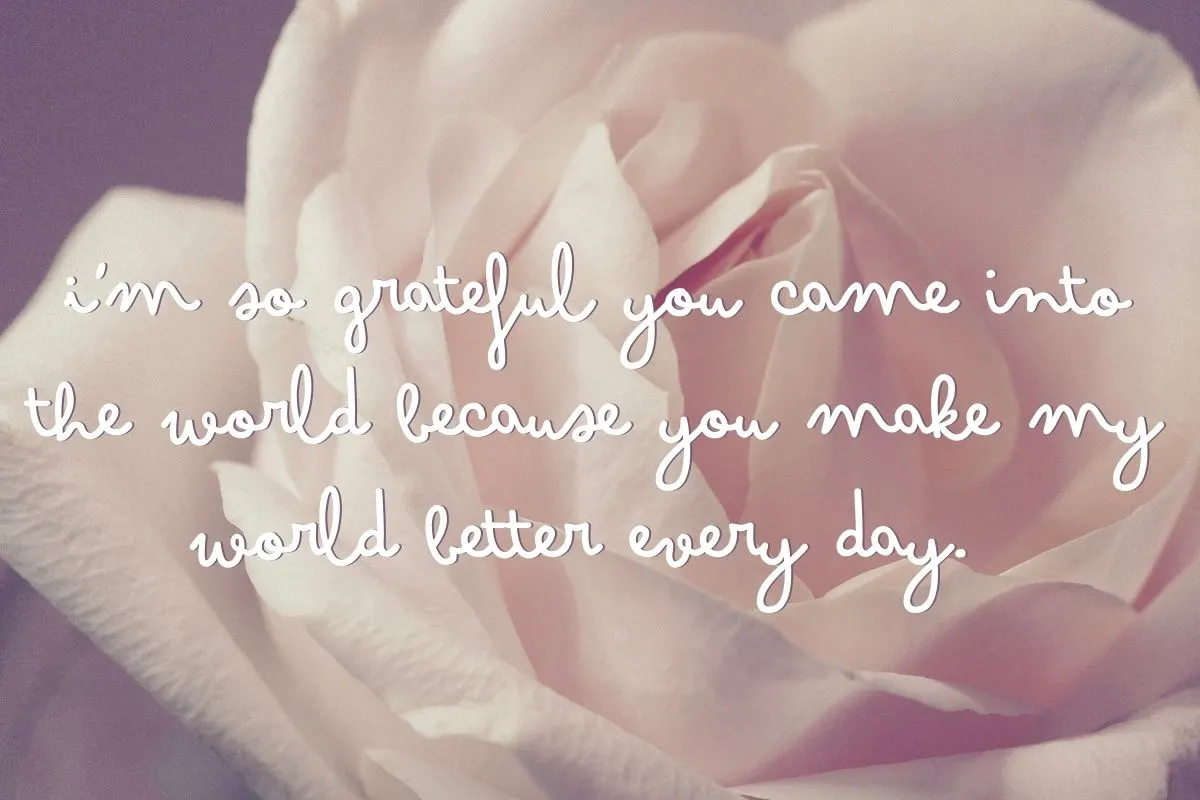 If the idea of crafting your own messages gets you a bit stressed out, don't fret. I completely understand what you're feeling and that's why I've taken the time to compile a few additional tips to help you. Keep in mind through them all that this is meant to be fun. Don't overthink it and stress yourself out.
Here are some additional tips to help you make the most of your 50th birthday messages:
Give yourself a lot of time to write these messages and wishes.
Brainstorm! Don't just write the first thing that comes to mind.
Make it personal and for just that special birthday person.
Make a homemade card to go with your homemade 50th birthday wish.
Focus on their personality, hobbies, etc.
Keep it sentimental, but also light and humorous. You don't want everyone crying at the party!
If the wish is very touching, or a tearjerker, give it to them privately, so they can express their true emotions.
Keep the message short, you don't want them to have to read a page-long story.
With these tips, you're ready to go. Creating your own 50th birthday wishes is a great way to show how much you care for the birthday guest of honor. It's a great way to highlight them on their very special day.
Conclusions of 50th Birthday Wishes
With these tips and helpful hints in hand, you are on your way to creating great 50th birthday wishes. You might sit down and brainstorm on paper first, or type something up on your computer and see how you feel about it before deciding on a final version to share with the 50th birthday guest. There isn't really a right or wrong way, as long as it's coming from the heart.
And remember, you can use these very same tips for ANY birthday wishes you need to create for friends and family of any age. Have fun and enjoy the reactions you receive! I guarantee your cards and wishes will be kept as keepsakes for many years to come.