One way to complete the overall theme of a party or event is with a great table centerpiece. You see them highlight at weddings, Sweet 16s, bah mitzvahs, graduations, and more. Choosing a centerpiece for a 50th birthday party doesn't have to be stressful or overwhelming. I've compiled some ideas to help you get started.
These 50th birthday centerpiece ideas will help you get a jump start on your party planning. A centerpiece can be large or small, simple or elaborate, and anything else you want it to be. The idea is to keep the table from looking bare and also to incorporate some of the spirit and feel of the rest of the party.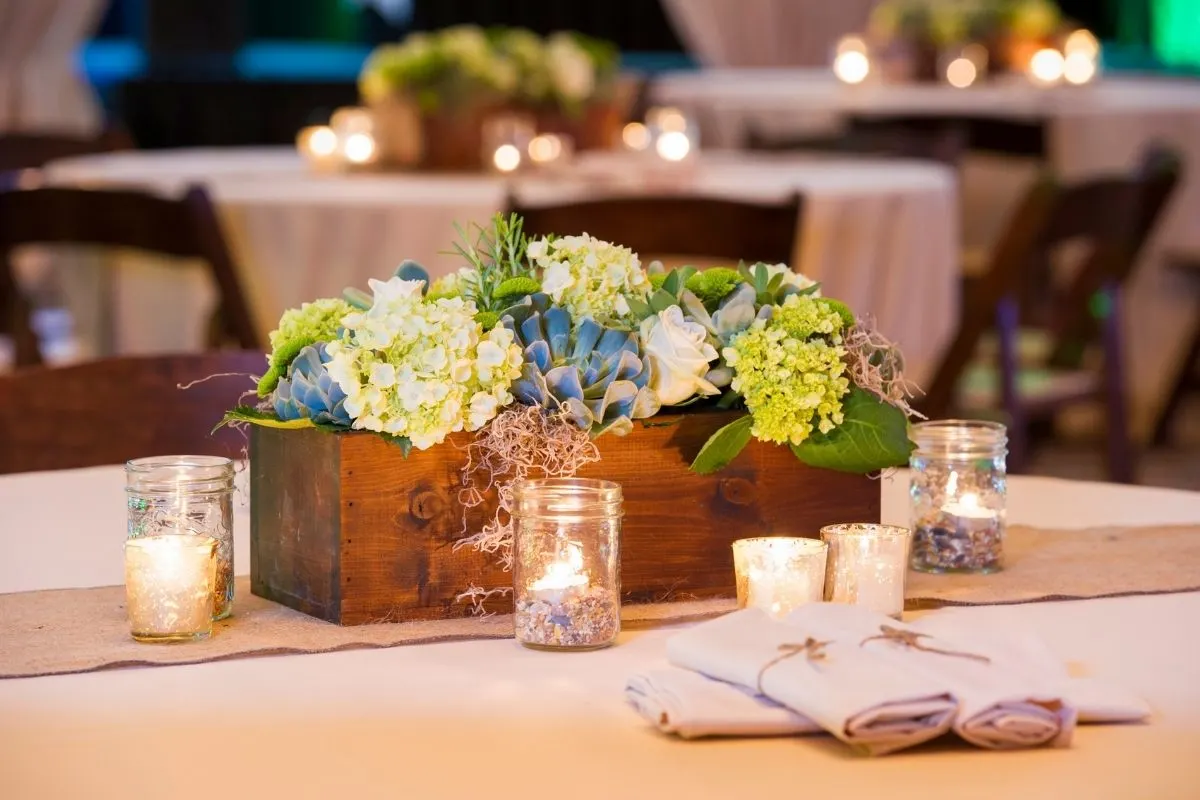 50th Birthday Centerpiece Ideas
A 50th birthday party can be simple or elaborate, fun and funny or elegant and serious, and anything in between. The theme will all come down to the birthday guest of honor, their tastes, and their personality. Part of the fun of decorating for a birthday bash is deciding what to do for your centerpieces.
Here are some things you might need when planning a 50th birthday party:
guest list (make sure you invite your close friends for a special treat)
buffet table (or dessert table, depending on your theme)
table decorations
plastic table cover (or a luxurious damask tablecloth, if you're going for a classy birthday theme)
birthday balloons
cupcake topper
paper napkins
paper plates if you want a no-stress cleanup
gold decorations
tissue paper
wax candles
happy birthday banner
photo booth
favorite foods
ice cream
birthday cake
big birthday card everyone can sign
favorite things the birthday boy (or birthday girl) love
Those are a just few ideas to get your mind going: always put your birthday person first. Whatever they like, do it. There are many cute ideas, but if they're not a cutesy person, use a classy birthday theme, or something in between.
I've taken some time to research twelve different ideas that range from classy and elegant to fun and whimsical. With all of that said, let's get to the fun centerpiece ideas.
1. Use a flower vase or floral arrangement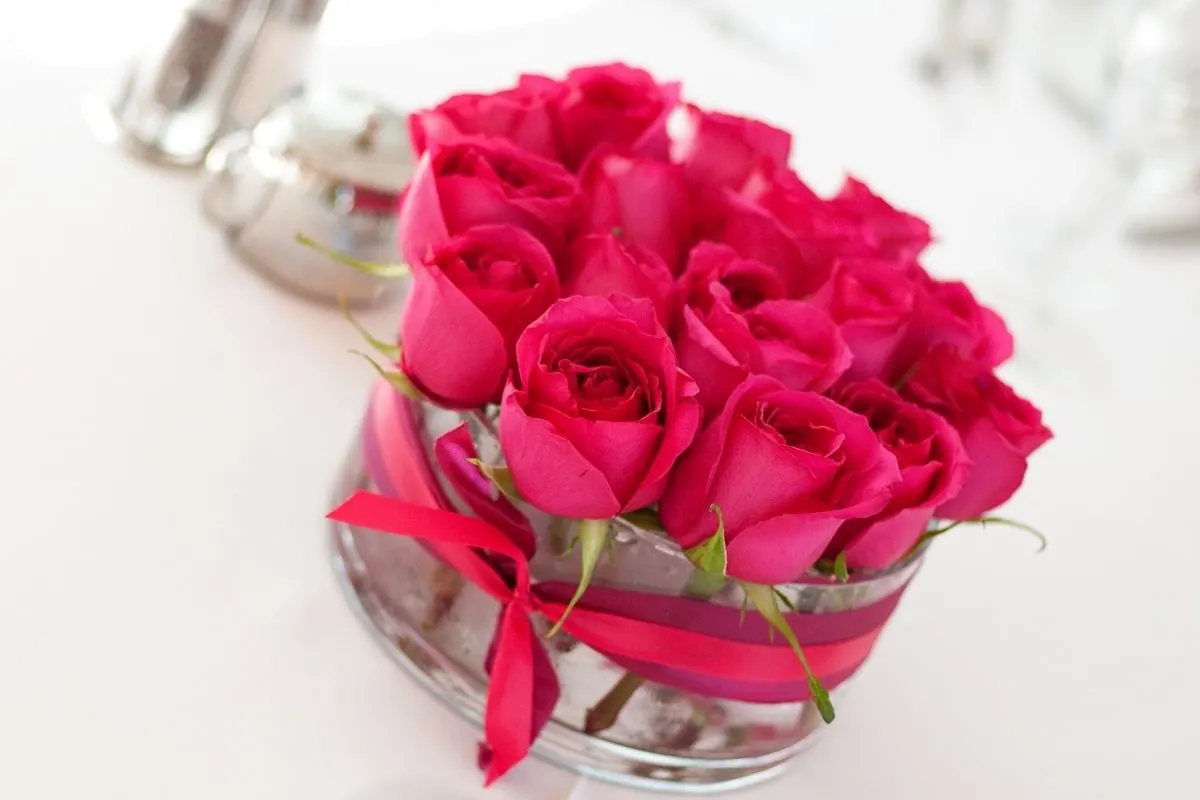 A vase of flowers as a table centerpiece is an old classic but it keeps being used because it works so well. You can use the birthday person's favorite flowers or something that is in season, a random cut assortment, or flowers that match the colors of the theme of the party.
There's so much versatility to them and they look beautiful.
2. A succulent display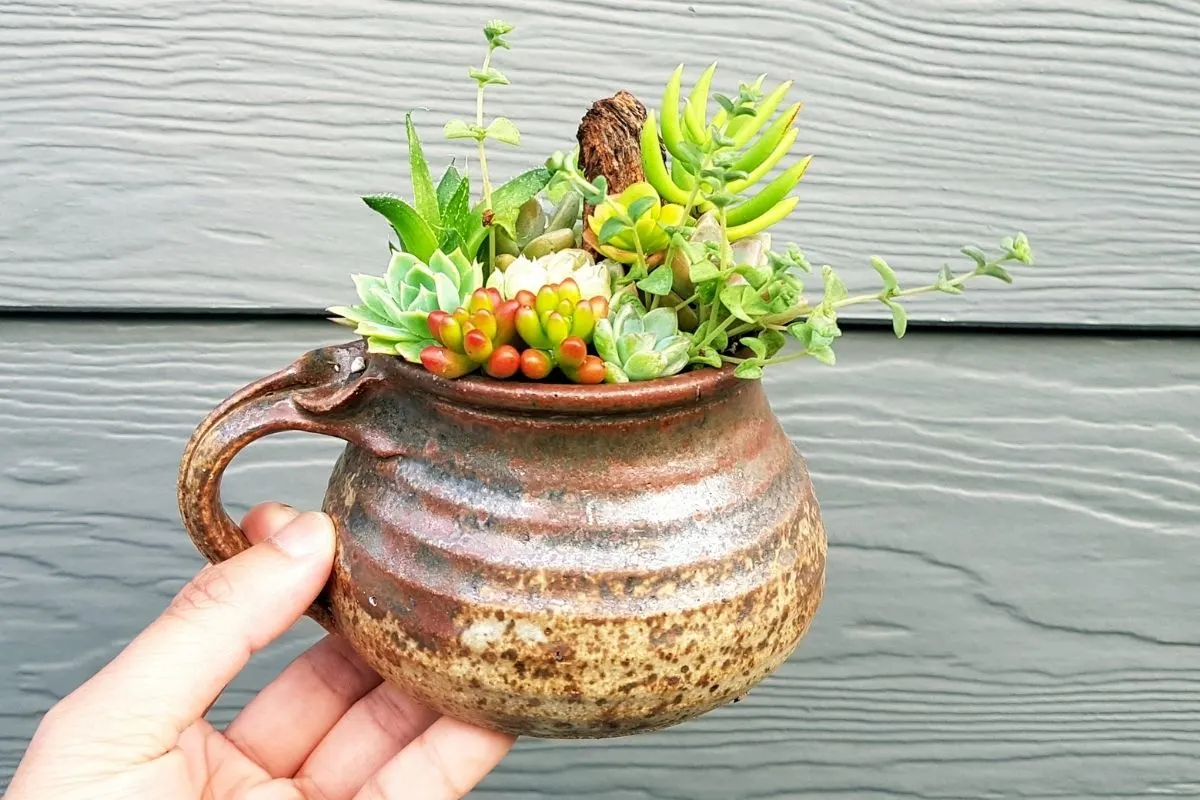 For a modern twist on the flower centerpiece idea, you can create a succulent display for each table.
As an added bonus, you may even give them away to your guests at the end of the party and they have something to take home as a party favor that will continue living. You could have one simple succulent or an arrangement of several small ones forming the centerpiece for each table or setting at your event.
3. 50 and fabulous centerpiece sticks
If you're throwing a 50 & Fabulous themed birthday party, these are a must-have. But you can still use them even if you're doing a different theme for your 50th if you love the look of them.
This set comes with 10 sticks in each pack, and they are made from double-sided glitter gold card stock and wooden sticks. They have a great shine to them, and they are very durable. You can put them inside a floral arrangement, a basket, or anything else you use on your table.
4. Black and gold traditional 50th birthday table centerpiece
Here we have some party favors designed with the 50th birthday in mind. They are done in the traditional black and gold colors that are often used for 50th birthdays.
The honeycomb style table topper is easy to set up, works for men and women, and this pack has a variety of styles inside so you can mix them up. Another benefit to these is that they are super easy to put together. You'll save a lot of time with this set. Each pack has 9 centerpieces inside.
5. Black and gold milestone birthday balloon
This is another traditional black and gold design, but it has a few things to make it unique. For one, this is a balloon centerpiece that you can place in the center of the table.
It's one very large balloon so this could be good for the table with the cake or the table that the guest of honor will sit at. It's also good for smaller parties or parties that won't have food. You could put this singular centerpiece on the gift table, for example.
6. Mason jar décor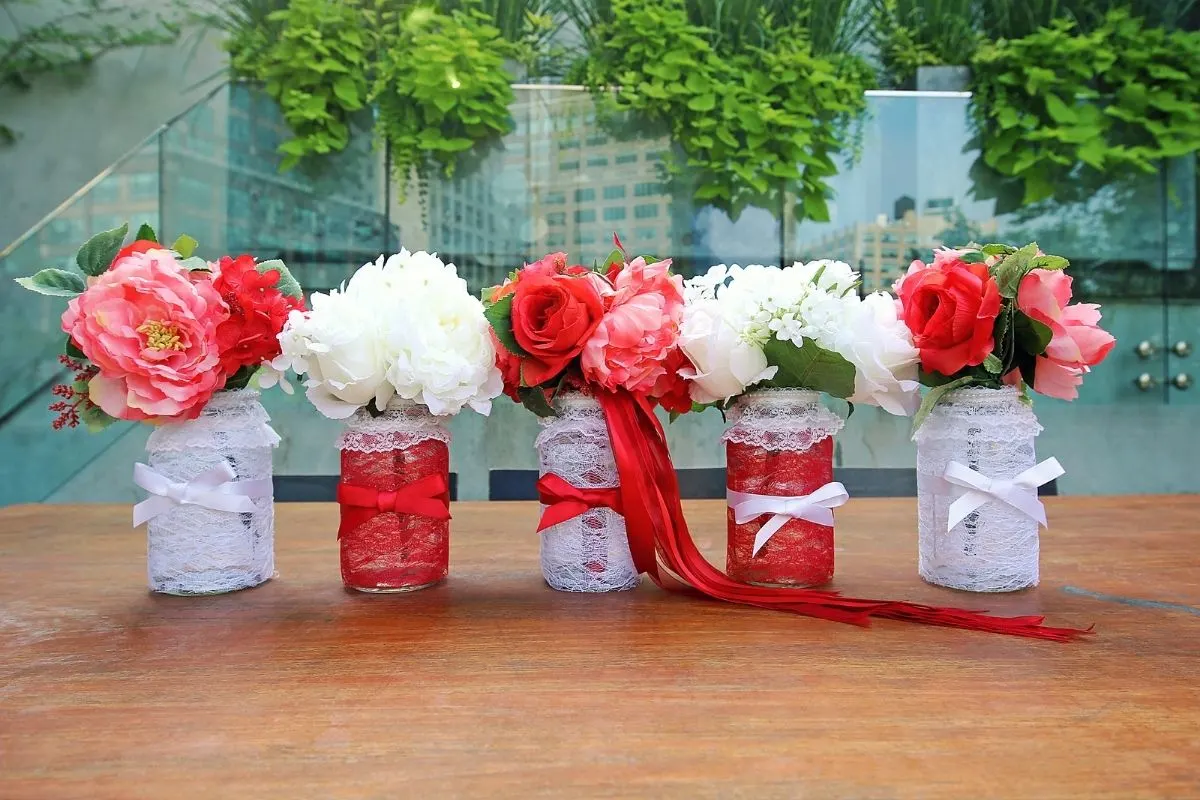 There are many things you can do with Mason jars. If you're a craft person, you probably know this already. If you're looking for a fun but easy DIY centerpiece idea that you can quite literally make your very own, Mason jar décor is the way to go.
You can fill the jars with rocks, shells, colored sand, paper, flowers, or any other kind of decorations that suit the theme of the party. And the best part? You can reuse the jars for something else after the party is over.
7. Pictures of the guest of honor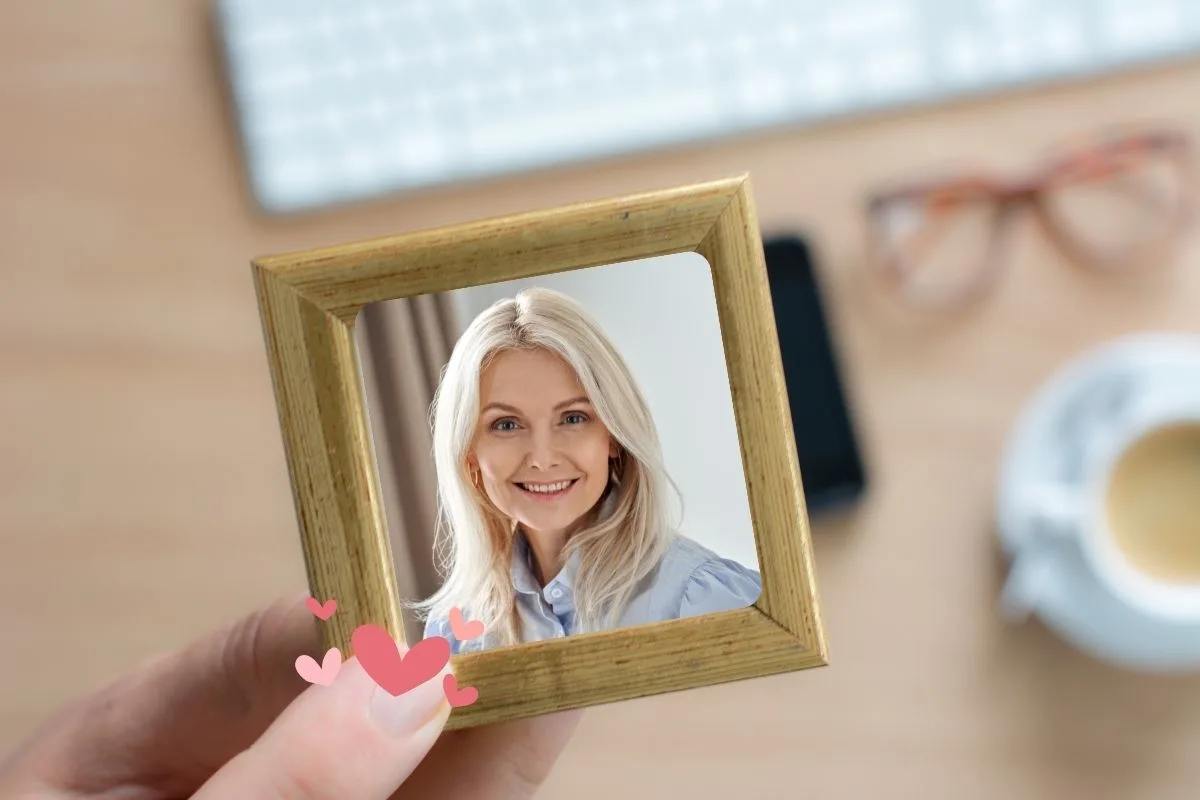 Another great 50th birthday centerpiece idea is to print out pictures of the birthday person and use them to make centerpieces for each table. You can choose to do the same photo on every table or pick different photos of them and mix them up.
Since the 50th is a milestone birthday, you could also choose photos of them over time, so each table has a different photo from a different age or phase in their life. It can be both nostalgic and fun for guests.
8. Party favor centerpieces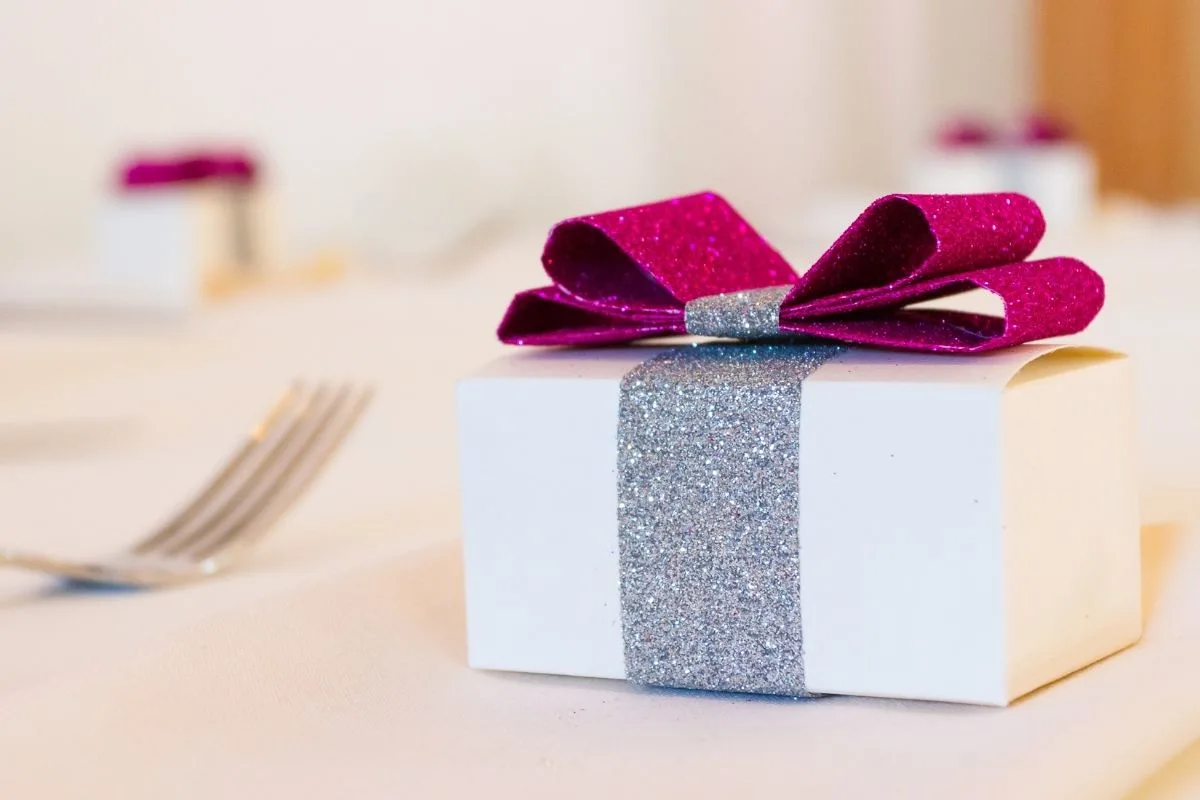 This is a popular idea at both weddings and birthday parties and since the 50th birthday is a big one, I love the idea of giving the guests something they can take home with them.
You can choose party favors like a deck of playing cards with your photo and the date on it (or personalized cards like these), or candles with the birthday person's photo and the date, or any other combination of great ideas and then place them in the center of the table with instructions for the guests to each take one home.
You can add some confetti or balloons for an added touch if you want.
9. Personalized themed centerpiece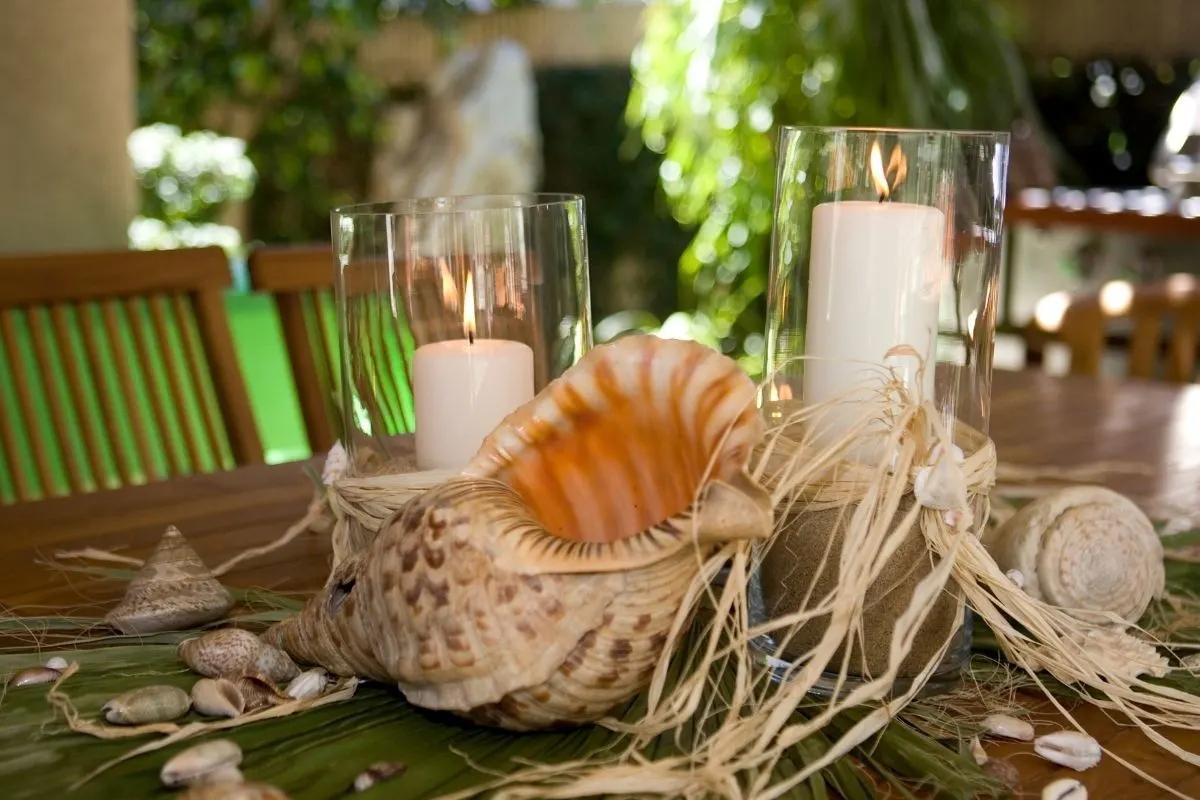 If you really want to go out with a centerpiece that will be remembered, you can personalize it to the birthday guest of honor or the theme of the party.
If it's a vintage party, for example, you can use vintage centerpieces.
If the birthday person loves to go surfing, you might create surf-themed centerpieces.
If the celebrated loves the beach, create beach-themed centerpieces.
This will be more time-consuming and probably more expensive than other options on the list, but it will definitely be something to remember.
10. Glitter sticks in gold and black
Here's another option you can buy and easily assemble but I love how unique and elegant they look.
This Blulu birthday party decoration comes 24 to a set and is ready to honor the 50th birthday event. The gold 50th birthday party centerpiece sticks include 6 different shapes like gift box, star, cake, etc.
You can also tie some black and gold balloons to them or to the table if you want to bring it up a notch and match the theme.
11. Gold gleam 'n burst centerpiece
This is another purchased item but it's so easy to use and looks great on the table, it's really a no-brainer. The all-gold centerpiece has little gold number 50s coming out of the top like a golden plant. It's large at 15 inches and they come just one piece per set.
This is another good choice when you need only one, or just a few tables.
12. Rose gold/pink 50th birthday decorations
This set includes 9 pieces of table toppers and decorations made for a 50th birthday party, in a feminine style. They say they are rose gold, but they definitely look more pink to me, with black and white accents on them as well. These are also honeycomb-style so easy to assemble and place, and they come in different shapes like stars, cakes, balloons, and more.
50th birthday centerpiece ideas – Conclusion
Any of these ideas from the handmade to the store-bought can work for your party. It's all about choosing the right one to match your party theme or the style of the birthday guest of honor. A table centerpiece is just a really great way to tie the whole look of a party together.
If you loved these centerpiece ideas, we'd like to hear in the comments how you're going to incorporate them into your 50th birthday celebrations.