Do you know a woman who's turning 40? This major milestone can affect different women in different ways. Some are excited to imagine what the next few decades are going to bring. Others are a little melancholy, giving their 30s one last goodbye. You can help make this a wonderful birthday that's remembered fondly when you give one of the following 40th birthday gifts for women.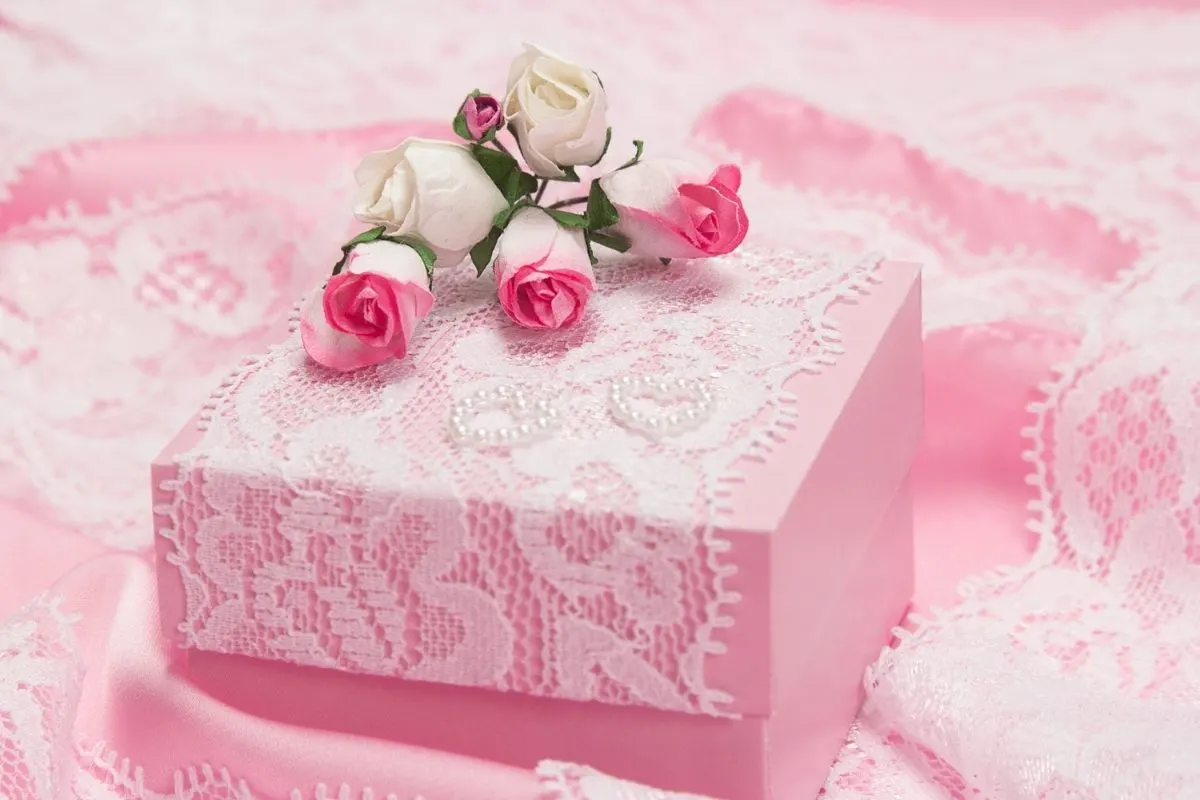 Creative 40th Birthday Gifts for Women
1. Retro candy gift boxes
For the woman turning 40, why not give the gift of youth? Our senses are strongly tied to our memories and the emotions they evoke. The Vintage Candy Company understands this. They offer retro candy gift boxes that can take the birthday girl back to her youth.
This is the perfect gift for a woman turning 40. Experiencing the candies of her childhood can make her a child once again.
In many cases, these may be candies she hasn't enjoyed in decades. They are packed in boxes with vintage labeling and you can get them on Amazon. (Why not pick up one for yourself for a fun trip down memory lane?)
2. "Made in" or "Limited edition" birthday year t-shirt
You may have seen these T-shirts. They boast the year the wearer was born. Across the front of the shirt, they are emblazoned with "Established in ___" with the birth year filling in the blank. This is an inexpensive gift that lets the 40th birthday gal proudly announce her birth year.
3. Make a "Happy 40th" gift bag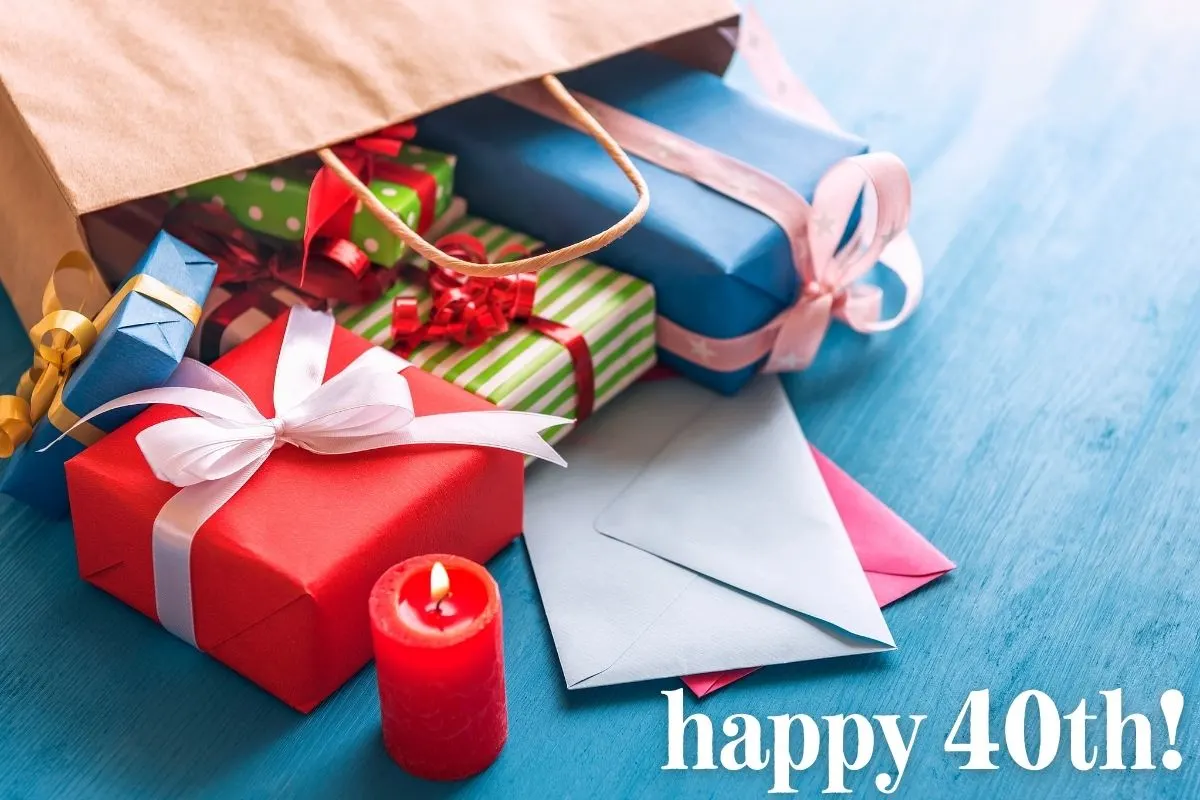 Turning 40 is an achievement. A lot of people will tell you that life begins after 39 years are in the rearview mirror. The lady in your life hitting this memorable milestone has been through a lot, yet she still has oh so much to look forward to.
One way to make your gift unique is to fill a one-of-a-kind gift bag. You don't just purchase one gift. You put lots of small presents in a handbag or gift bag. You can include candy and jewelry, scented bath oils and gift cards, coffee, old photographs, and whatever else you can dream up.
4. Give a birthday week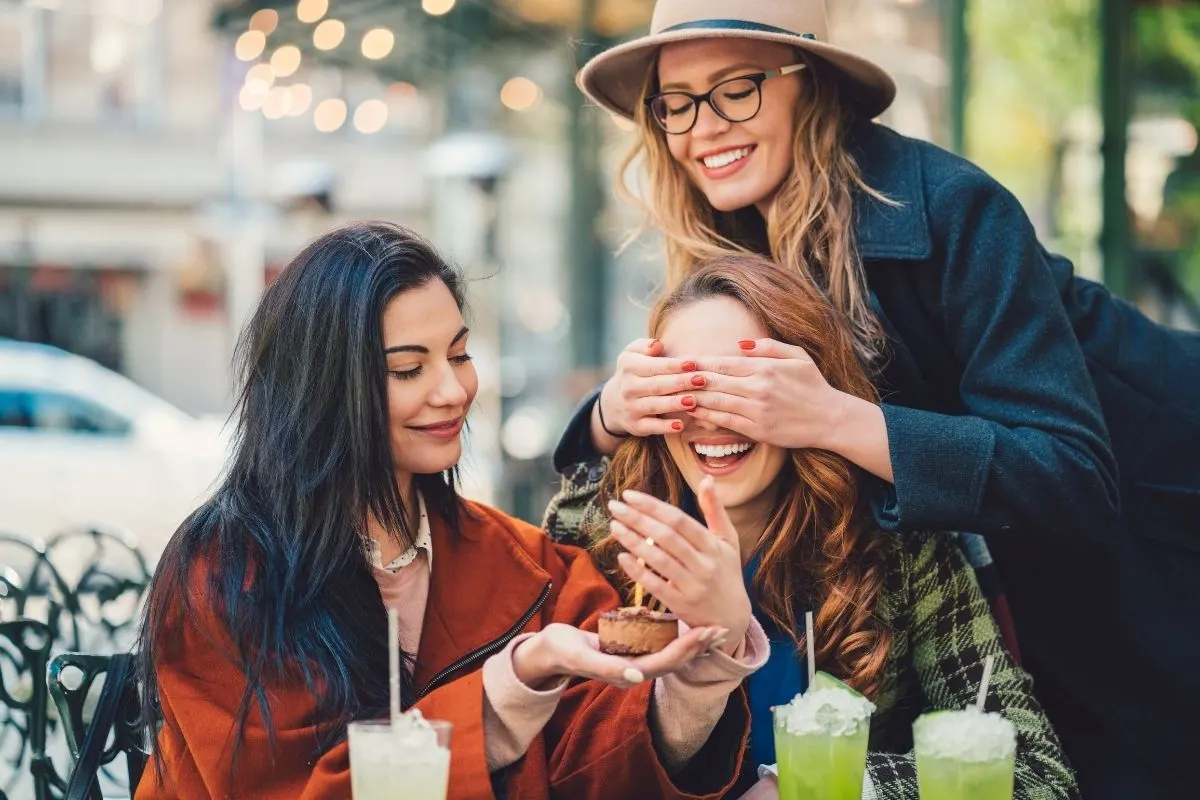 One of the best 40th birthday gifts for women is to keep the celebration going. The special woman in your life means a lot to you. To show her how much she means, why not give her a birthday week instead of just a birth-day?
You see, women of all ages talk about this on social media. They post to Facebook or Twitter that they are celebrating a birthday week rather than a single day. This tells you that she wants to keep the fun rolling. She doesn't want such an important birthday event to end. Arrange for seven days of celebrations, special events, and presents to offer a unique birthday experience.
5. Give a "meaning of name" gift
Your name means something special. So does the woman in your life who's turning 40. Our names all have origins. Far back in our ancestry names were used to express distinctive qualities and were a way for parents to distill upon their children a hopeful and wonderful future.
You can find T-shirts, posters, and other gifts that explain the meaning of a person's name. They always tend to point out positive, uplifting character traits of the name, often with a short history of how that name originated. Some include snarky, sarcastic traits as well. This is a simple gift that can remind someone why you find them so special.
6. Send a surprise video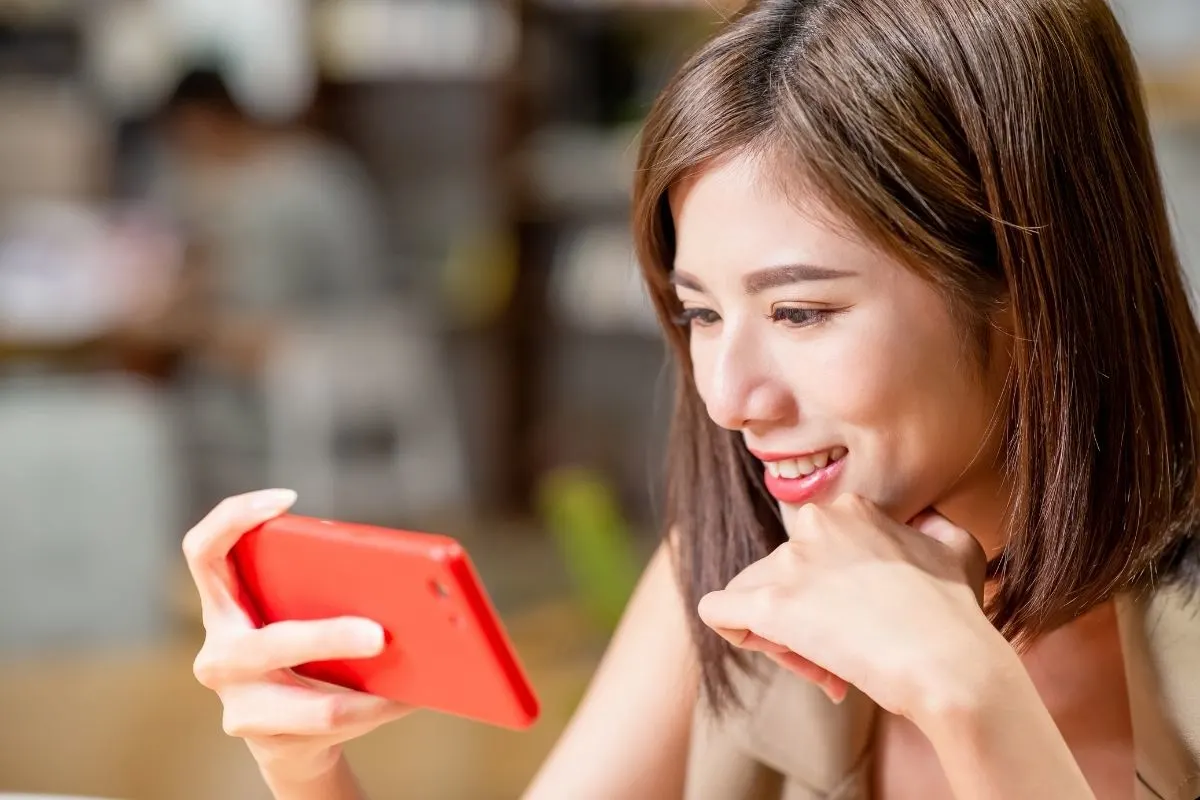 How many times do you take pictures or record videos on your phone? Every week? Every day? It seems like we're always flipping out our smartphones and recording special memories. That means you might not think a short video would qualify as one of the best 40th birthday gifts for a woman.
The key here is to make it special. Get a huge group of people together that mean a lot to the birthday girl. Make it memorable by including someone she hasn't seen in years.
Send it to her as she is leaving her home or work and surprise her by having everyone waiting for her outside. A simple, short video with a special surprise can become a lasting and special birthday memory.
7. Relaxing massage pillow with heat
Your lady turning 40 is in the prime of her life. Whether single, a mother (and possibly even a grandmother), she has a lot going on. She's always busy and seems to have a lot on her plate. This means at the end of the day she might need a little tender loving care. If you can't be there to provide the TLC, you can remind her that you care by giving a relaxing massage pillow with a heat feature.
More than 34,000 previous purchasers on Amazon rave about the Zyllion Shiatsu Back and Neck Massager Pillow with Heat. It's perfect for kneading and massaging feet and shoulders, back and knees, legs, and anywhere else that's sore and needs some relief. What makes this massaging pillow special are the 3-dimensional massaging points and the wonderful heating feature.
8. Give the gift of 40 musical hits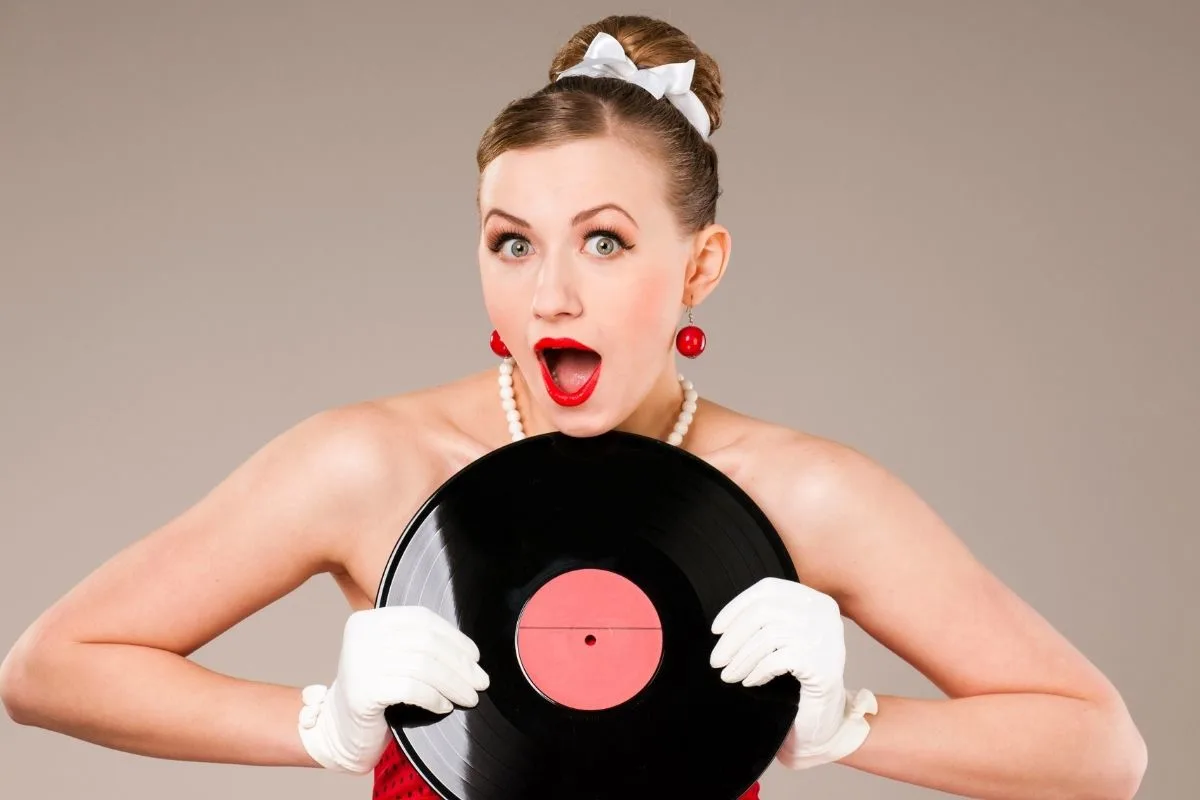 This one is so easy to do. It really only takes your time and won't cost you a thing. The idea is to look up the #1 song for each year that the upcoming birthday girl has been alive. It's easy to find this information on Google. You can make a playlist by recording these songs and burning them on a CD or delivering them as MP3 files.
You can also write the song titles down on a list. Get a bunch of friends of the queen of the party together for a party. Tell them that you have the 40 biggest annual song hits of the past 40 years. Then you randomly announce a song title and see who can guess the correct year. This is a lot of fun and is an easy way to help the newest 40-year-old take a wonderful trip down a musical memory lane.
9. Blank bucket list book – a great 40th birthday gift idea for a woman
A blank bucket list book makes the perfect 40th birthday gift for a lot of reasons. Some women will begin to contemplate what they've done and, just as importantly, what they haven't done yet. They look back and see how much they planned as a youth with wonderful dreams and they realize how fast time has flown.
This means that they might want to start revisiting those youthful dreams. You can help your special lady do this by presenting a blank bucket list book for her birthday. These are offered in hardback, paperback, and even digital versions. It's an inexpensive gift that can help her prioritize important experiences she hasn't yet been able to enjoy.
40th Birthday Gifts for Women – Conclusion
Your 40th birthday gal has accomplished a lot. She also has a lot to look forward to. In many ways, the woman turning 40 is just beginning a whole new chapter in her life.
She's beginning to look at things differently. This means she wants wonderful memories to look back on with a smile. That's why we think the gift of Retro Candy Gift Boxes is the perfect gift. It lets her enjoy the delicious and decadent candies she loved as a child, and will no doubt rekindle wonderful childhood memories.