You should see these ideas for cupcake birthday cakes if you thought cupcakes wouldn't work for adult birthday cakes. These work for every birthday age group.
Cupcakes don't have to be just for kids. They are the easiest cakes to serve, and cupcakes like these can still be dressy enough for grown-up parties, too. With a little imagination, they can make perfect 50th birthday cakes.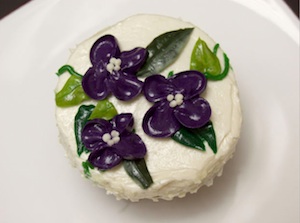 Fancy Birthday Cupcake Squares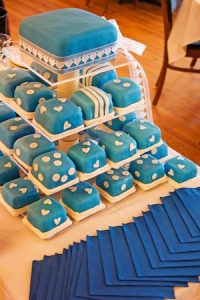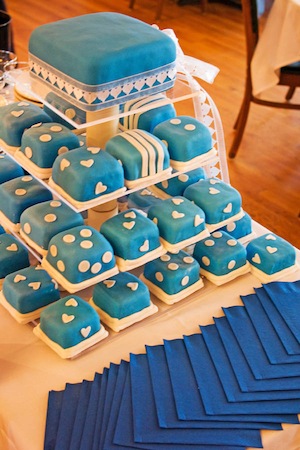 Fondant decorations can give any type of cake a more polished look, like these square "cupcakes".
With square cakes and fondant decoration you could make a little birthday package for each of your guests.
Visit Global Sugar Art for great cupcake supplies.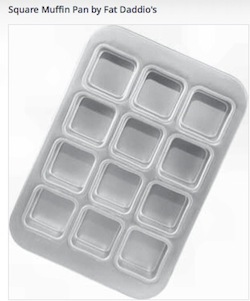 Cupcake Ideas for a Flower Themed Birthday Cake
For a flower theme, you can make impressive cupcakes with standard cream frosting, like these sunflower cupcakes.
With edible flowers you can decorate your cupcake creations with nature's colorful flowers.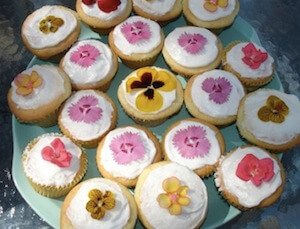 Dress Up Your Cupcakes

When you're just too busy and need to make a cake for a special occasion, your standard everyday cupcakes can still be pretty.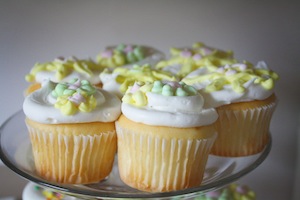 With just the right supplies you can make them special, too.
Dress them up with things like cupcake wrappers and decorative cupcake liners and they'll fit even the fanciest party!
---
Allow plenty of time to work on your cupcake creations if you decide to do it yourself.
This should be a labor of love, and one that gives you pleasure as you express your creative side.
Have fun!
And thanks for visiting.