Birthdays mean different things to different people, but for some, it's another opportunity to be grateful for the life they've been given and to reflect upon their faith. This could be a day of reflection for all that God has done in your life or a day of gratitude for the fact that you have been given life.
These birthday Bible verses could make a great gift for a Christian or spiritual person in your life. In addition to celebrating with friends and family, you can give your special someone a gift of Bible verses that help them feel loved, inspired, at peace, and protected on their birthday and throughout the year to come. Let's take a look at some great birthday verses.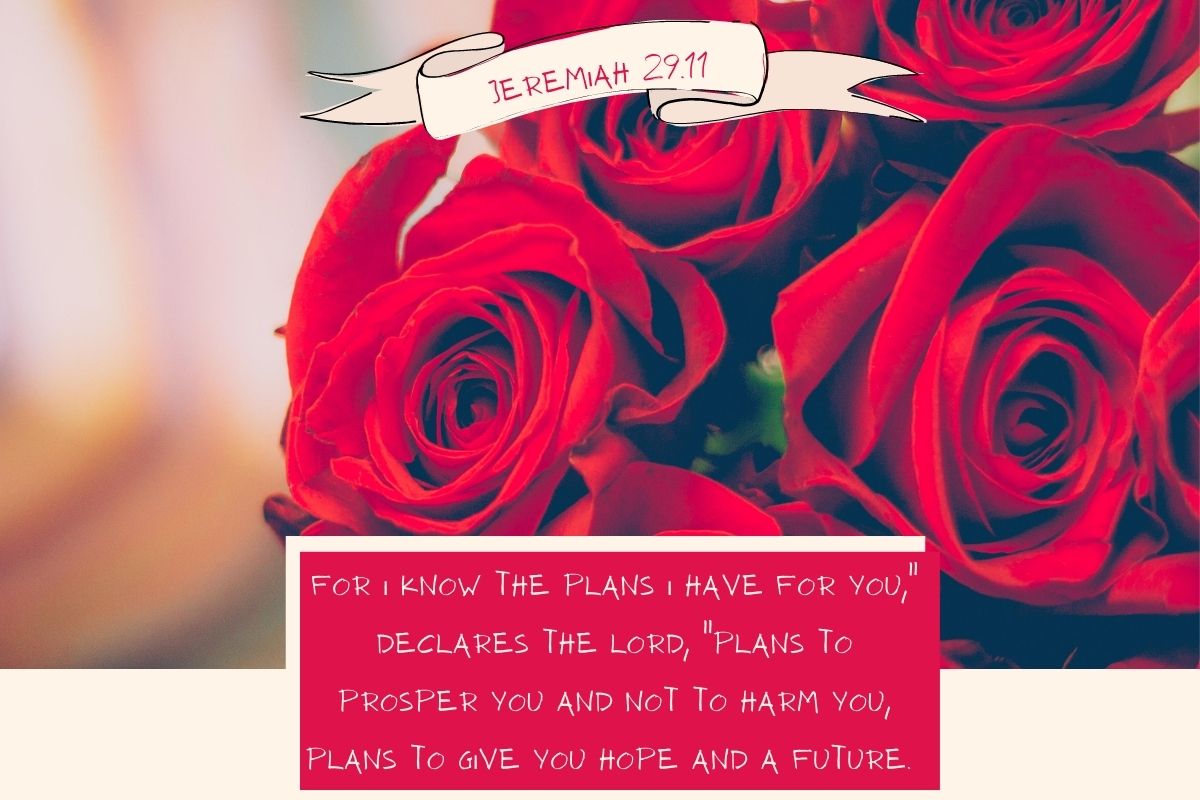 Great Birthday Bible Verses
Here are some great birthday Bible verses that can inspire a dear friend or family member on their special day. Add them to a birthday card, place them in a frame, or make a bookmark with one of the verses below.
These quotes were taken from the English Standard Version Bible. Please feel free to use the Bible version/edition/translation you or your loved one are most comfortable with.
1. Psalm 118:24
"This is the day that the Lord has made; let us rejoice and be glad in it."
What a wonderful and most fitting verse for a birthday! Birthdays are a wonderful time to celebrate the beauty of life that God has given us all. This is one scripture that can help us highlight and appreciate this very precious gift we've been given.
2. Psalm 37:4
"Delight yourself in the Lord, and he will give you the desires of your heart."
A wonderful reminder that when we put our Creator first, he also grants us our pure desires. This is a good birthday verse because it reminds us to be thankful for all we have been given, including this life itself. It also reminds us that God wants us to be happy and wants to give us what we desire.
3. Numbers 6:24-26
"The Lord bless you and keep you; the Lord make his face to shine upon you and be gracious to you; the Lord lift up his countenance upon you and give you peace."
A birthday itself is a blessing and this scripture reminds us that the Lord has blessed us and continues to bless us each day that we are alive. This birthday Bible verse is motiving and inspiring for birthday boys and girls of all ages.
4. Psalm 16:11
"You make known to me the path of life; in your presence, there is fullness of joy; at your right hand are pleasures forevermore."
Here's another birthday verse that makes you stop and think, reflect on all you've experienced in life so far, and feel gratitude for all that you have.
5. Lamentations 3:22-23
"The steadfast love of the Lord never ceases; his mercies never come to an end; they are new every morning; great is your faithfulness."
Our Creator loves us unconditionally and this love never ends. A birthday is a great time to remember that we always have this one truth in life. We can depend on this love and mercy from our Lord today, tomorrow, and every day – especially on birthdays.
6. Proverbs 9:11
"For by me your days will be multiplied, and years will be added to your life."
God promises us all good things. This verse is just another reminder of that. On a birthday, and every day, this is a great reminder for all of us.
7. 2 Corinthians 9:15
"Thanks be to God for his inexpressible gift!"
The best gift you could ever get for your birthday is the gift of God and his never-ending love. This birthday Bible verse is a great reminder of that.
8. James 1:17
"Every good gift and every perfect gift is from above, coming down from the Father of lights with whom there is no variation or shadow due to change."
Here's another verse to remind us that the greatest gift of all is not material, is not from earth, but is actually from above. His love for us will never change.
9. 3 John 1:2
"Beloved, I pray that all may go well with you and that you may be in good health, as it goes well with your soul."
This verse is a great birthday reminder that feels like a blessing. Give this birthday blessing to a friend or take it with you on your special day.
10. Psalm 90:12
"So teach us to number our days that we may get a heart of wisdom."
As we count down our lives with each birthday that passes, it's important to remember that we never know which day is our last. Lead with integrity, speak with wisdom, love with all of your heart, and be grateful for every day.
11. Ecclesiastes 11:8
"So if a person lives many years, let him rejoice in them all; but let him remember that the days of darkness will be many. All that comes is vanity."
A good reminder that reads like a warning. Rejoice In our days, appreciate the good days, and keep your heart pure of vanity. Birthdays are a good time to reflect on wisdom like this.
12. Psalm 139:13-14
"For you formed my inward parts; you knitted me together in my mother's womb. I praise you, for I am fearfully and wonderfully made. Wonderful are your works; my soul knows it very well."
We are reminded of our Creator and how He cares for us. No one knows us like our Lord and this Psalm expresses that so beautifully. We are here because He has knitted us together. We are fearfully and wonderfully made. Happy birthday!
13. Psalm 37:4
"Delight yourself in the LORD, and he will give you the desires of your heart."

What a great message of hope and encouragement for the birthday guy or gal. God's blessings are abundant for those who follow Him.
14. Proverbs 9:11
"For by me your days will be multiplied, and years will be added to your life."
When you trust in God and follow Him, He will give you a long life, and in the end, the indescribable gift of eternal life. What better way to celebrate your birthday than looking forward to God's promises?
You will see that many of these verses are from Psalms. This Old Testament book is composed of poems and sacred songs that were meant to be sung. Many are uplifting and inspiring and this is why we've chosen several of them for our birthday Bible verses roundup.
Gifts With Birthday Bible Verses
You can even get personalized gifts with birthday blessings found in Bible verses on them for that special person in your life. Let's take a look at some fun Bible verse gifts.
Bible Verse Bookmarks
Here are some cute bookmarks with Bible verses and cross pendants on them that are perfect for your spiritual friend on their birthday. They can be used to mark places in the Bible, or for other books and study guides.
Bible Verses a Year Page a Day Calendar
This page-a-day calendar makes a great inspirational gift for the spiritual person in your life. This calendar gives a scripture on each page, along with full-color nature photography, so you can feel inspired and comforted, all 365 days of the year.
100 Prayer Cards for Women
Here we have 100 unique prayer cards for women. You can take a card a day for your own inspirational prayer and message or give them away to others to spread love and positivity. This is a great birthday gift for a Christian woman in your life and it's a gift she can keep giving.
Christian Gift Pen with Bible Verse
Here's another great gift idea for the Bible lover on your list. This Christian gift pen is engraved with the Bible verse, "All things are possible for the one who believes" from Mark 9:23.
Inspirational Scripture Stones
This is a 6-piece set of Stonebriar inspirational scripture stones that make a great gift idea for friends or family. Scripture stones come with 6 different scriptures: Proverbs 18:10, Galatians 5:22, Matthew 6:33, 1 Peter 5:7, Proverbs 3:5, Ephesians 4:32.
You can also choose to have something personalized with the birthday person's favorite scripture. You might get it on a notebook or journal, a t-shirt, a hat, or any other item they may appreciate.
As you can see, there are many inspiring Bible scriptures that are perfect for the special birthday person in your life. We hope that some of these verses have inspired you and also given you motivation for the birthday person on your list!