Are you shopping for the best birthday gifts for an 11 year old boy? If you're feeling stumped, you're in the right place. It can seem overwhelming to shop for a boy of this age if you've never done it before. What makes fun gifts? Do kids still play board games? Where do you even begin?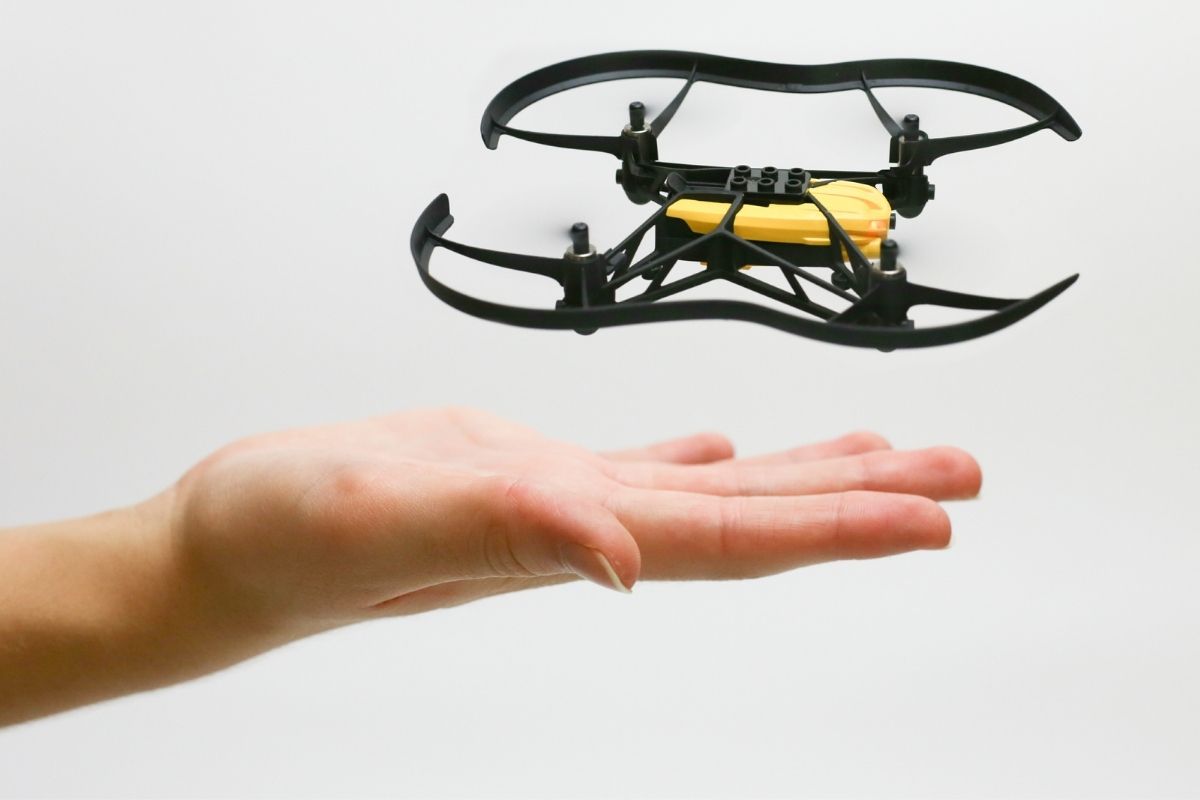 Buying a present for an 11-year-old boy can be difficult. He's a kid and a teenager all wrapped up into one "tweenager" that can be hard to buy for. Some boys at this age are still figuring out what they like and experimenting with more "grown-up" things. It all depends on the birthday boy in question and his likes and experiences.
Don't worry, we've done all the homework for you and will give you some great gift ideas to get you started. From magnetic darts to tech gifts, we have the best gift option for your needs. The following best birthday gifts for an 11-year-old boy run the gamut from robotics and computer coding to skateboards and metal detecting.
Related: Gift ideas for 14 year old boys
The first one on this list is perfect for the wannabe astronomer. Let's check them out.
Best Birthday Gifts for an 11 Year Old Boy
1. Telescope
Boys that are 11 are so much more mature than those that are "only" 10 years old. If you don't think so, just ask them. Seriously though, it can seem like the interests of the 10-year-old are no longer applicable to the birthday boy that's putting what he considers to be his kiddie years in the rearview mirror. They grow so much in so many ways during this short time and it's not unusual for even their parents to be confused about what to get them.
While he's still a kid at heart, he begins to have more serious thoughts about the world around them. This is why so many children this age wonder about the stars in the sky. Mild interest in celestial beings could prove to be the founding ground for the next Galileo when you give your stargazing birthday boy a telescope. This can provide hours of entertainment that you can feel good about, too.
2. 11 year old boys love skateboards
Wouldn't you love to have the energy of an 11-year-old boy? It seems they can go all day without stopping. They have so much energy that they sometimes seem to be literally bouncing off the walls. Give birthday boy an outlet for all that energy with the gift of a skateboard.
Here are a few tips to pick out the perfect board. Some manufacturers offer 21 inch or 22-inch boards for kids. Believe it or not, these are going to be too short for most 11-year-olds. It's recommended to go full size, 27 inches to 31 inches in length. Also consider a full-width deck, meaning 7.5 inches or more. This way your child can grow into the board and those smaller boards actually can lead to more injuries.
Encouraging your child to be physical through things like skating also helps reduce screen time, which most young people get too much of these days. Skateboards and skateboarding accessories can be just the motivation to get out and get some fresh air.
3. Junior beginner's guitar
Is the boy retiring his 10-year-old status a music lover? Has he expressed an interest in playing a musical instrument, perhaps the guitar? Giving the gift of music can help a child express his creativity. He also learns the habit of putting in practice and working hard to reach the desired result. A beginner's guitar makes a good gift for an 11-year-old boy because you don't have to invest a lot of money, and you could be giving a gift that begins a lifetime of musical enjoyment.
This one is also great because it doubles as an educational gift. By learning music, they are training their brain and although it feels like fun and games, it's also a good learning experience. There are also many new advancements in technology that allow you to get guitar lessons via phone apps and other great tools to make this even more fun and easy to learn.
4. Gaming chair
Is the birthday boy in question a serious gamer? If so, a cool gaming chair might be the perfect gift. You definitely don't want the young man spending his life sitting on his rear end and staring at a video screen. However, video games these days teach important skills that translate to tomorrow's technologically-inclined workplace. And sometimes they are just fun to play together as a family or to bond with a good friend.
Besides, a professional gaming chair delivers more than just features that make the gaming experience more enjoyable. A good gaming chair for an 11-year-old boy provides an ergonomic boost. That means his back and neck are supported properly while he's zapping zombies or annihilating aliens. The best gaming chairs will list an age-appropriate range, as well as the best height and weight specifications for the user.
When it comes to tech gifts, this one will be a real winner and it's something he can grow into as well. It doesn't have to be just for gaming. A great gaming chair can also be used for doing schoolwork or other activities at the computer or elsewhere in the room. You might find it's his favorite seat in the whole house.
5. Book of pranks
There's a good chance that the up-and-coming 11-year-old is familiar with Nickelodeon. The TV channel has done a good job keeping relevant to children, tweens, and young teens. Long-time Nickelodeon Magazine editor-in-chief Julie Winterbottom knows a lot about what 11-year-old boys like, and one of those things is playing pranks.
What kid this age doesn't like playing a joke on their friends? Exactly! This makes the perfect gift for an 11-year-old boy because it includes more than 70 pranks with step-by-step directions. The name of this book of pranks is "Pranklopedia", and while it's a low-cost gift, it's sure to get high-value appreciation from the prankster-inclined birthday boy.
If you're into pranks as well, you might try doing some of them together. Remember to only prank people who you know will be good with it. It's supposed to be fun for everyone involved.
6. Portable table tennis set
Call it table tennis or call it ping-pong. This is an indoor/outdoor sport that can sneakily get a child exercising while he thinks he's just having fun. Table tennis is the perfect gift for that competitive athlete that's about to turn 11. Portable table tennis sets convert any table that's at least 6 feet long into a miniature tennis court. The fact that it's portable means a birthday boy can carry it with him wherever he goes. You'll like the fact that this inexpensive gift can be used for years.
And if table tennis isn't quite his thing, consider some other table games like foosball or ice hockey. These are great games that also keep you moving. They're fun to play with friends and family, and they're also good for hand-eye coordination.
7. Coding robot
This is really cool. We mentioned earlier that modern and futuristic workplaces aren't what they used to be. High-tech skills are needed if someone wants the chance to earn an attractive salary. Then there's the fact that a job seeker that understands technology is always going to be relevant. It makes landing a job easy.
Why are we talking about job hunting when this list is about the best birthday gifts for an 11-year-old boy? It's simple. The earlier a child is exposed to skills he's going to need later in life, the better. You also have to understand that kids these days are likely to be interested in things that we didn't care about when we grew up, or they simply weren't around.
Enter Artie, the Coding Robot. This is a fun and entertaining way for an 11-year-old boy to learn computer coding. The operator designs the code and the Artie 3,000 robot draws the lines. This coding robot comes with preprogrammed designs that make it easy for beginners to learn how to create their own codes.
8. Get him a robot anything!
Speaking of robots, everything is in play here. The best gifts for 11-year-old boys are sometimes serious, sometimes funny, and sometimes who knows what! As far as robots go, there are robotic dinosaurs and other robotic animals. There are remote control robots that can be programmed and others that understand simple commands. Robotics is nothing new, and this means giving the gift of a robot "something" that doesn't have to break your pocketbook.
In addition to Artie, there are many DIY robots and STEM toys today that are perfect for kids this age. STEM stands for science, technology, engineering, and mathematics and there are many toys created today that are intentionally designed to boost these skills. It feels like fun play but it's actually teaching very valuable skills along the way. That's always a smart choice when gift-giving.
9. Miniature helicopter drone
Drones are still in style and they may always be now that they've entered the toy market. Maybe the boy in question has been begging you for a drone. You'd like nothing more than to give him this gift that will get him outside. Operating a drone requires eye-hand coordination skills and fine motor skill development.
You'd certainly like to give this gift that makes you the cool uncle or cool dad, but drones can run several hundred dollars. Don't worry. We've got one in mind that is pleasingly affordable and can perform intricate flying maneuvers like a 360-degree roll. Previous purchasers of the mini helicopter drone by Dodoeleph say it has excellent stability and is easy for an 11-year-old to operate. This will definitely be a winner!
10. Metal detector
Here's one that might not make you think "kid toy" right at first, but it's perfect for that in-between tween age.
Metal detectors start in price at about $40. If you like, you can spend more than a couple of thousand dollars buying a top-of-the-line model. The best bet here is probably to go with a beginner's model that doesn't have a lot of bells and whistles. What makes this one of the best birthday gifts for an 11-year-old boy?
Well first and foremost, it can only be used outdoors. This gets the birthday boy to put down his smartphone or video game system and spend some time with mother nature. That's a good enough reason to consider this as a birthday gift. Who knows? He might discover some hidden treasure and cut you in on the spoils.
Other gifts for a tween boy might include more complex Lego sets or other building toys, more things to do outside like flag football, slammo, and other games that get them running and moving with their friends, or supplies for art and drawing.
If none of these ideas sound like they will work for your birthday boy, then you can go with a classic video game system or games. If he loves old-school video games, consider a classic game like Mario Party or Super Mario. These remain popular games throughout different generations.
Best Birthday Gifts for an 11-Year-Old Boy – Conclusion
Decisions, decisions. We believe all of the items on this list qualify as some of the best birthday gifts for an 11-year-old boy. If you forced us to choose only one, it would probably be Nickelodeon's Book of Pranks. You don't even have to know the birthday boy in question very well to understand that kids love playing jokes and pranks on people. Give this gift if the newly crowned 11-year-old doesn't live with you, and you won't fall victim to your own gift-giving kindness.
When in doubt, ask! No one can tell you better what an 11-year-old boy wants than another 11 year old boy. This will always be your greatest source. What did you see on this list that you think you might buy for the birthday boy on your list?