One amazing idea to help you showcase your feelings for someone special on their big day is through happy birthday poems. You can write a personalized poem, or you can take some inspiration from existing birthday poetry to help you. Whether this is for a best friend, a close family member, your child or a parent, or even a significant other, a poem can help you find the perfect words to wish them the most special day.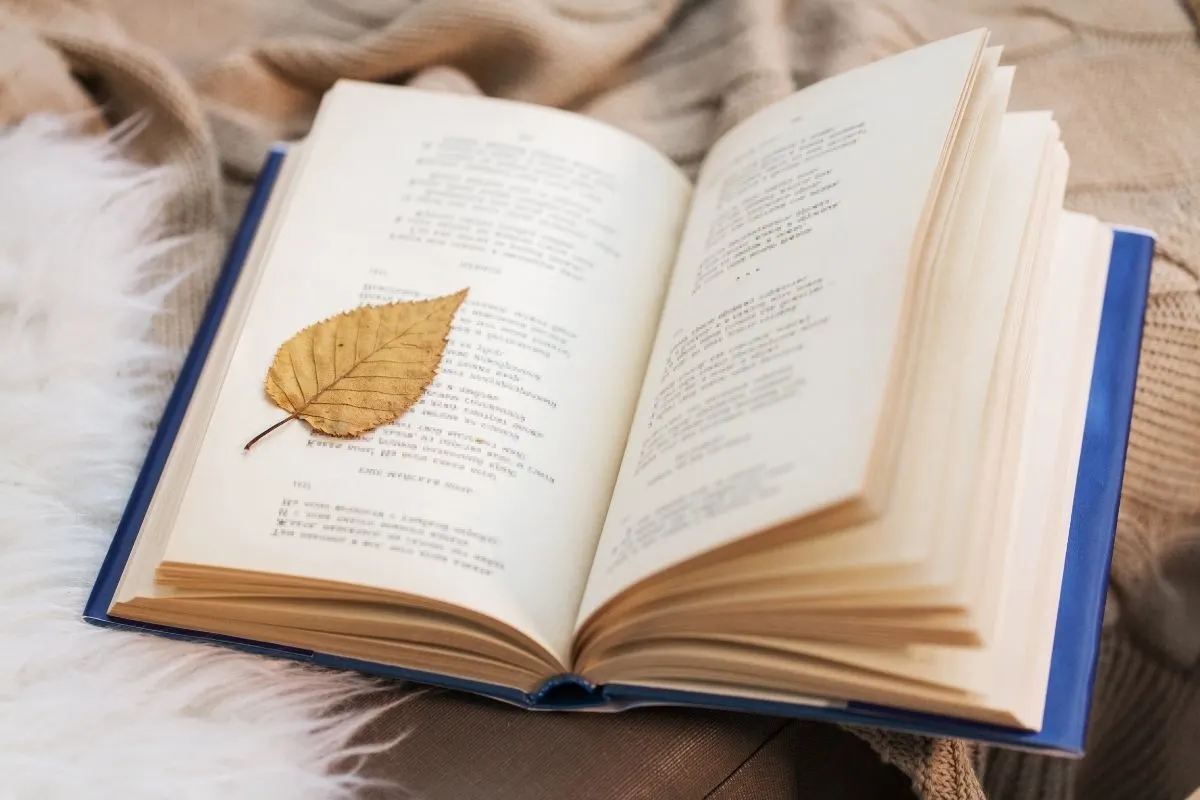 From short birthday poems to simple birthday verses, I have great ideas to get you started.
You can do funny poems or wishes for good health
You can spread birthday cheer or talk about your fondest memories
There are so many options and so many ways to say it with a poem. The birthday girl or birthday boy will be thrilled to see what you come up with when you write a poem straight from the heart. With that said, here are some tips and examples. Good luck!
Check out these ideas for 50th birthday poems?
Guide To Writing The Perfect Happy Birthday Poem
Step #1: Brainstorming
Think about the person you're writing this poem for. Take a piece of scrap paper and write down things you know about them, things you like about them, and things you want to say to them.
When doing this brainstorm, be sure to write down words or phrases you would like in your poems.
You can add events and memories you had with this person that you'll never forget.
Step #2: Style & Format
This step is for use after you've decided what style of birthday poem you want to write. You'll decide what mood you want the poem to convey: funny, sentimental, touching, etc. You will also decide what style of poem you want to write.
Here are a few poem styles you can use:
ABC Poem: These are poems that follow an A,
B, C pattern: Each line starts with the next letter in the alphabet. Line 1 would begin with A, line 2 would begin with B, etc.
Blank Verse: These styles of poems do not rhyme at the end of each line. An example of famous blank verse poems is Shakespeare.
Haiku Poems: These are Japanese poems that consist of 3 unrhyming lines. Line one should have five syllables, line two should have seven syllables, and line three should have five syllables, too.
Limericks: These are short and usually humorous. They have five lines. Line 1, 2, and 5 have 7-10 syllables and rhyme with each other. Line 3 and 4 have 5-7 syllables and rhyme with each other.
Rhymes: This is the most common type of poem, used often in nursery rhymes. Each set of lines rhymes with each other.
Name Poems: These poems are based on a specific name (or word). Similar to an ABC poem, each line will start with each letter of the name or word.
Step #3: Creativity Time!
This is when you take all your brainstorming and style and put together your happy 50th birthday poems. Never erase things you write, always just start a new but leave the old visible, because sometimes your first thoughts work best.
You will likely use ALOT of paper with this process, but you will be very pleased with your final product. Once you have what you think to be the perfect poem, that's when you transform it to a final product in your card, frame, gift, etc.
Happy Birthday Poems: How to Write the Perfect Poem!
Happy 50th birthday poems are a sentimental touch to any card, especially unique and original creations by the sender. You can present it at the birthday party, or give it to them privately one-on-one. They will transform your feelings into a nice keepsake however you choose to present it. It's such a wonderful day and these poems and tips for writing them will help you showcase that.
You can use poems in your cards, as well as your speeches, or use them as a gift by themselves. It's a very nice idea to frame a poem as a keepsake. You can write your own to give true meaning to it. A 50th birthday is a great time to do something special like this, but really, a poem can be given for any birthday or milestone.
It seems when it comes to putting a poem on paper, a lot of people get writers' block, or don't feel they're creative enough to write poems. But really, anyone can write a poem! There's no greater satisfaction than that which comes from completing something you didn't think you'd be able to do.
This can be the perfect birthday greeting for that special person in your life. If you're not confident in your ability to write your own poems, you can use one that someone else has written that already uses the perfect words to express what you want to say. I'll be adding some examples of that below for you.
Happy Birthday Love Poems
When you want a very special way to show someone how much you care for them on their big day, consider doing it with a love poem. Sentimental poems can go a long way toward showing someone how you truly feel about them. Some of the best wishes are those given through birthday messages like this. Here are some ideas and examples of happy birthday love poems.
Birthday Reminder
Your birthday always reminds me
How blessed I am to have you.
I wish I could give you the perfect gift:
Proof my love is deep and true.
Each year, my love grows stronger.
I'm more grateful and happy to know
You're having another birthday;
You're still here, and I love you so!
~ By Joanna Fuchs, from Poemsource.com
My Companion
My companion in life
A close friend is one
Of the most important
Things in life, and if
You're lucky enough
To find that person,
You'll have found
A companion for life.
I am lucky that I found
That is you, my dear.
Happy birthday to my
Companion in life: my
All-time bestie!
~ Anonymous, from Mom Junction
My Brightest Star
Been through a lot in life
We have, together
Not a single regret I have
Not now, not never
Best Friends, meant to be
Is what we really are
Through good times and bad
You're my life's brightest star
Happy birthday
~ Anonymous, from WishesMessages.com
A Birthday Sonnet For My Love
Another year has passed for you, sweetheart;
It's time to cut the cake and celebrate.
And once again, my love, I start to think
Of things about you I appreciate.
It means so much to have you in my life;
Your loving care fills up my days with pleasure.
Your warm and giving nature helps create
Close, special times together that I treasure.
I live within a safe and steady world,
Because you love me unconditionally.
Your easygoing ways mean that I'm blessed
With peace and joy and blissful harmony.
To me your birthday is a precious day;
I hope it brings you joy in every way.
~ By Joanna Fuchs, from Poemsource.com
I love Just You
Hey, birthday love, I think of you
On days both dark and sunny.
You bring me joy in every thought,
My precious, loving honey!
So be my love for all our lives,
And I'll be your love, too;
Each birthday is another chance
To say, I love just you!"
~ By Joanna Fuchs, from Poemsource.com
Cute Birthday Poems
A unique birthday gift is to write and present a birthday poem to someone you care about. Here are some ideas for cute birthday poems.
A Heartfelt Wish
This heartfelt wish is just for you
Today is your special day
May all the dreams you do pursue
Be realized in every way.
A special person you are to me
You deserve the best of everything
So may this birthday and the coming year be
One that offers you the best that life may bring.
~ Kate Summers, from Wow4U Birthday Poems
The Best of Birthdays
Wishing you the best of birthdays
May the coming year be special in all ways
Your age makes us realize how time has flew
It was just like yesterday that you were two.
We wish you happiness and health
And never forget that the important things are not wealth
Be happy don't be blue
Happy Birthday, we love you.
~ Catherine Pulsifier 2017, from Wow4U Birthday Poems
B — Is For Birthday
H — is for the Happiest of all days
A — is for All the wishes and praise
P — is for the Presents you'll open with delight
P — is for the Party that will last into the night
Y — is for the Year leading up to your day
B — is for the Balloons a celebration they'll say
I — is for the Ice cream to have with your cake
R — is for the Ribbons and decorations you'll make
T — is for the Theme you'll decide to throw
H — is for the Hats made with confetti and a bow
D — is for the Day you know will be fun
A — is for Another great year that is done
Y — is for Your special day.
Happy Birthday! Happy Birthday! Hip—hip—hooray!
~ Erika L. Shields, from FamilyFriendPoems.com
A Simple Birthday Wish
Happy birthday my dear friend
Here's a card to wish you well
It might just be a simple thing
But I think that you are swelling.
~ Anonymous, from Mom Junction
Another Year
I'm wishing you another year
Of laughter, joy and fun,
Surprises, love and happiness,
And when your birthday's done,
I hope you feel deep in your heart,
As your birthdays come and go,
How very much you mean to me,
More than you can know.
~ Joanna Fuchs, from Poemsource.com
Funny Poems for Birthday Celebrations
Short funny birthday poems can be just what you need to set the tone for a fun time with the jokester in your life.
Beauty And The Botox
Happy birthday!
You may look a little older,
Sadly youth doesn't come cheap,
So skip all those Botox parties,
And just get your beauty sleep.
Be glad you're young at heart,
And still, look as good as gold,
Too bad you're not a millionaire,
And can't put your looks on hold.
~ Anonymous, from BirthdayMessages.net
Happy Birthday
Happy birthday to the cartoon I know,
You have so many stupid gestures to show,
Ok, don't get bugged; I was kidding, my dear,
Coz it's your birthday, so spread the cheer,
Have the most amazing day of your life,
May God give me strength to survive,
With you…Lol!
~ Anonymous, from MomJunction.com
Can't Remember
I wish you something, just can't remember,
Don't be upset; you're my family member.
It was clearly, on my mind,
With so many thoughts, it's hard to find.
Maybe it's simply not that essential,
Please lose that frown; you have so much potential.
On second thought, it might be coming back to me,
Now I know why those brain pills were free.
Visions appear of colorful balloons,
In the background, I hear those fine tunes.
Near the end of the dream, I can taste a delicious cake,
It must be your birthday, as I awake.
~ Anonymous, from MomJunction.com
Getting Old On Your Birthday
It is indeed tough to stack candles on your cake,
For I am truly running out of space.
It's time we think of something new,
But I ensure I'll make it so true.
Happy birthday dear friend
For genuine love and prayers, here I send.
~ Anonymous, from MomJunction.com
You might even put one of these funny one-liners on the birthday cake. You could pick one of your favorite parts and add it to the cake or even to a custom-made banner at the birthday party.
Dear Friend Birthday Poems
What if you just want to wish a very special birthday to a dear friend of yours? A birthday can be the right time to show that special friend how much they mean to you.
Here are some examples of poems for a good friend.
When a friend is special
their birthday is too –
That's why these special wishes
are on their way to you.
And if your birthday brings you
surprises, great and small –
That's just the way it should be
for the dearest friend of all.
Happy birthday, dearest friend.
~ Anonymous, from MomJunction.com
My Friend On Your Birthday
Dear friend, let me say
something on this special day
Though we are far apart,
You'll be always in my heart.
I cherish those moments,
our silly fights and funny talks
and how we grew together,
stayed united in grief and laughter.
May your face always light up with glee.
I wish you never ever feel empty.
I pray, may God be always by your side.
I want you to always lift up your head in pride.
My friend, on your birthday,
all I want to say
is that you mean the world to me
and you are more than just a friend to me.
~ Anisha Joseph, from MomJunction.com
My Friend,
On your special day
I quote Harold B. Lee
And say
"May you have
Enough happiness to keep you sweet,
Enough trials to keep you strong,
Enough sorrow to keep you human,
Enough hope to keep you happy,
Enough failure to keep you humble,
Enough success to keep you eager,
Enough wealth to meet your needs,
Enough enthusiasm to look forward,
Enough friends to give you comfort,
Enough faith to banish depression,
Enough determination to make each day better than yesterday."
Happy Birthday!!
~ Anonymous – Quote by Harold B. Lee, Goodreads
Our Friendship
Our friendship has no shape.
It can't be measured with a tape
Our friendship flows like water
It adapts according to situation and matter
Our friendship tastes like cake
It is sweet, cute, and never fake
Our friendship feels genuine and true
Here's wishing a happy birthday to you.
~ Anonymous, from TotalTashan.com
Happy Birthday Poem for a Long Distance Friend
Happy Birthday, Far Away, Friend
Dear friend, I want to wish you a splendid happy birthday.
We don't see each other anymore, but I hope everything is okay.
You're growing to become the intelligent woman I know you can be.
I'm so fortunate to have a friend like you who's gentle, loving, and sweet.
Today should be a day of pure happiness and love for you,
Enjoying and gathering with those who remain devoted and true.
I wish you the best in life, though we both know how hard it can be,
But I pray that God will open your doors to brighter opportunities.
You are the kind of person who always offers a helping hand.
We are miles away from each other, but the love we share will never end.
Never seeing you again will always be a difficult test,
But our everlasting friendship is what I will never forget.
I won't forget about all the things you've brought to my years:
Long-lasting laughter and contenting cheers.
I never knew that all of these blessings could all come true,
But my life has been better, and it's all because of you.
Wherever you are right now, I pray that you are happy and safe.
I don't know your status, but I hope things are going your way.
I know for a fact that God will strengthen you and help you to be stronger.
I pray, my friend, that no weapon formed against you will prosper.
Thank you so much for your kindness, loyalty, and forgiveness.
You've promised me many times that I'll never travel life without a witness.
So happy blessed birthday, my friend; thanks for being there for me.
I miss you deeply, but you're always in my memories.
~ Edarly Edouard, from MomJunction.com
Short and Sweet Birthday Poems
Perfect Birthday
On your birthday I wish you much pleasure and joy;
I hope all of your wishes come true.
May each hour and minute be filled with delight,
And your birthday be perfect for you!
~ By Joanna Fuchs, from PoemSource.com
Unforgettable Birthday
I'm wishing you a birthday
You never will forget,
A day packed full of pleasure,
Your very best birthday yet.
And when your birthday's over,
I'm wishing quite sincerely
That happiness and joy and fun
Will fill your birthdays yearly!
~ By Joanna Fuchs, from PoemSource.com
Birthday Cheer
Once a year I get the chance
To wish you birthday cheer.
It pleases me no end to say,
I wish you another great year.
So happy birthday to you (name),
From the bottom of my heart.
And may your good times multiply,
Till they're flying off the chart!
~ By Karl Fuchs, from PoemSource.com
Best Birthday Ever
May this birthday be your best birthday ever,
full of light and laughter,
a fireworks explosion of joy.
May this birthday live in your memory forever,
creating happiness and satisfaction
whenever you remember it.
Happy, happy birthday!
~ By Joanna Fuchs, from PoemSource.com
Wishing You
Wishing you much happiness, dear
On this special day
And for the coming year
May blessings come your way.
Be thankful for each day you have
Thank God in heaven above
Fill your life with happy not sad
Remember you are loved.
~ Kate Summers, from Wow4U.com
Where to use your birthday poems?
Now that you know how to write them, where can you use your birthday poems? Well, you can recite them out loud at the birthday party, or you can put them inside a birthday card. You can find a special time with just you and the birthday honoree and give it to them then. Some people like to have the poem written up with calligraphy and maybe a nice piece of art and even present it in a frame. It's all up to you and what you think the recipient would like.
Celebrate good things about your loved one with good times together and a perfect poem as happy birthday wishes.
Have you made a great poem? Share Your Poem With Us!! We would love to read it.