These masquerade party ideas will help you plan a spectacular night of fun. We have creative party plans, costume ideas, invitations, and decoration ideas.
A masquerade ball or party is a big event on its own, but would also make a great 50th birthday celebration, too.
To masquerade is to impersonate and take on the personality as well as the costume of a character. A costume party could be just about the costume but not acting the part.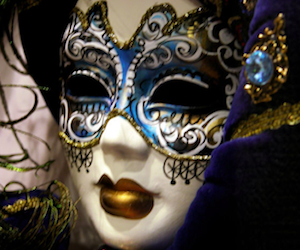 Masquerade Party Ideas for Themes
Your masquerade party theme could be done Venetian Mardi Gras style, or you could base your theme on a favorite movie or a famous event.
A few ideas could be The Untouchables, NCIS, Star Trek, The Bands of Woodstock, Brave Heart. Just about anything you can think of that involves a variety of characters.
When you're choosing a theme, consider the number of characters to choose from and the number of guests. This doesn't mean you won't get duplicates, but the more characters to choose from, the better variety you'll have in attendance.
Another option would be to leave it wide open with an "Anything Goes" masquerade theme, along with a costume contest. First prize could go to the guest whose true identity no one can guess. This person could be crowned King or Queen of the Masquerade.
Then think up 2 more categories, like best male and female costumes, or something more interesting and challenging for your guests. Be sure to describe the categories on or with your party invitation so everyone can choose the category they want to compete for.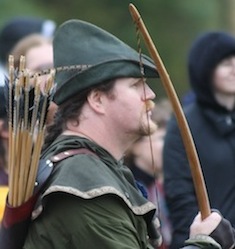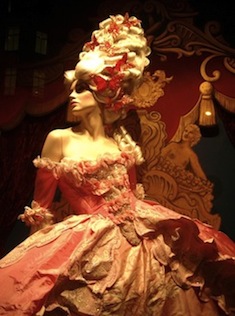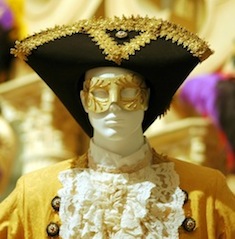 Masquerade Masks
Any masquerade party would be incomplete without the masks. Click the mask picture for ordering details and many more mask ideas.
We have tons more masquerade party ideas on our masquerade supplies page.
---
Masquerade Party Ideas for Venue
If you are organizing a masquerade party for a 50th birthday party, and you're planning a really big party, you may need to arrange for a party venue other than someone's home.
Hotels and restaurants are a possibility, but they may not be suitable for your event. Other places include country clubs, golf clubs, and possibly halls you can rent from organizations like Elks, Masonic, or churches.
Another easy way to find a suitable venue is to think about popular wedding locations. Many wedding venues can be used for private parties, too.
Consult people who often provide services for weddings, such as photographers, bakers, or even wedding planners to find out what's available in your area.
Masquerade Costume Ideas
Costume Themes
Anything Goes – Let guests use their creativity
The Untouchables – Eliott Ness, FBI agents in suits, gangsters and their lady friends.
NCIS – Gibbs, Tony, Ziva, McGee, The Director, Abby, Duckie, lots of others
Star Trek – Captain Kirk, Bones, Spock, Scottie, Ahura, the crew, and all kinds of alien monsters and enemies
Bands of Woodstock – Janis Joplin, Jimmy Hendrix, Jefferson Airplane,
Brave Heart – William Wallace, Robert the Bruce, various Scottish characters
There are costume pictures that you might like on the Carnival Theme page.
Make, Rent, or Buy
For costumes, you and your guests could purchase reasonably priced costumes from costumes retailers, or you could invest a little more time and planning and design your costumes yourselves.
Contact a theatre group at a nearby college, or a community theatre to ask for suggestions on where to find costumes.
Theatrical quality costumes can be rented or purchased from companies who provide costumes to schools and theatres. Search for "theatrical costumes rental" to see what's available in your area.
Check thrift shops for clothing and fabrics that you could use to make your costumes.
Check into used formal wear, on ebay or craigslist
Hire a local seamstress to do some of the sewing if you don't have that skill or equipment. They are more reasonable than you would expect for most projects.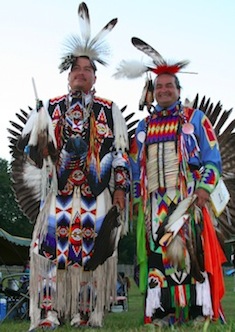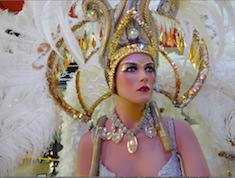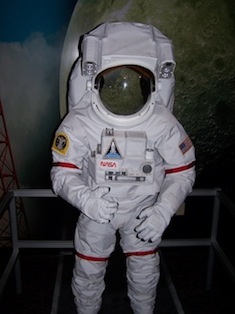 Masquerade Party Invitations
For those of you with a creative talent, you could design your own invitations.
We've put together a free clipart collection just for masquerades.
Masquerade Party Invitations
Masquerade Clipart Collection
You can buy card stock for printing your own cards, as well as decorated cards that you can use and print the party details on your home printer.
You can order custom invitations from online sites, if you prefer not to print your own info. Click the picture on the right to see options and order info, or visit the masquerade party supplies page.
What to include on your invitation
Decorate or choose the invitation according to your theme.
Offer costume suggestions if you want costumes to fit the theme.
Describe the contest if you plan to have one.
Include basic party info such as date, time, location, and rsvp instructions.
Masquerade Decorations
If you choose a theme for your masquerade party, your decorations would be related to that. Props, posters, atmosphere should fit the theme.
But if your theme IS the masquerade, you can decorate with masks, beads, feathers, and possibly posters or artwork related to masquerades, carnivals, jesters.
Some of the ideas on our Carnival Supplies page might fit here too.
A masquerade party can be as simple as providing fancy masks to your guests upon arrival, or as fancy as a full-blown Masquerade Ball.
It all depends on your budget and how much time and effort you have to put into it.
If budget is a concern, get a few friends together to share the costs and host it as a team.
We hope these masquerade party ideas have given you some inspiration for a fabulous event!
Thanks for visiting.